Biography of Roland Barthes
Roland Barthes – French literary theorist, philosopher, critic, and semiotician.
Name: Roland Gérard Barthes
Date of Birth: 12 November 1915
Place of Birth: Cherbourg, France
Date of Death: 26 March 1980 (aged 64)
Place of Death: Paris, France
Occupation: Philosopher, Critic
Father: Louis Barthes
Mother: Henriette Barthes
Early Life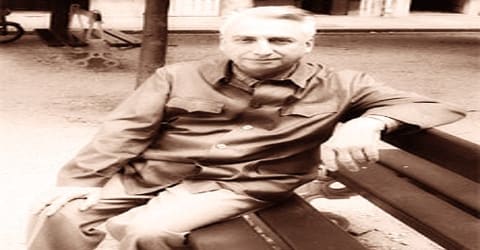 A French essayist and social and literary critic whose writings on semiotics, the formal study of symbols and signs pioneered by Ferdinand de Saussure, helped establish structuralism and the New Criticism as leading intellectual movements, Roland Barthes was born on 12 November 1915 in the town of Cherbourg in Normandy, France. Barthes' ideas explored a diverse range of fields and he influenced the development of many schools of theory, including structuralism, semiotics, social theory, design theory, anthropology, and post-structuralism.
Barthes was highly influenced by Ferdinand de Saussure's semiology throughout his life and thus, began to develop his own complex theoretical concepts that became central to a number of schools of thought in France and Europe. He was also a leading critic of his time and a prominent theoretical personality across Europe and America. Interestingly, he left an indelible impression wherever he went and making himself known in popular culture as well. Some of his well-known works included, 'Writing Degree Zero', 'Mythologies', 'Criticism and Truth', 'The Pleasure of the Text' and 'Image Music Text'. Most of his works carried with them a multiplicity, applying semiotic theory and literary critique. He was often potholed against more traditional French scholars, but never minding their thoughts, he managed to make important advances in a number of areas. During his time, he was considered a living legend and a leading critic of his generation. His works secured a number of translations since his untimely death in an accident at the age of sixty-four.
Childhood, Family and Educational Life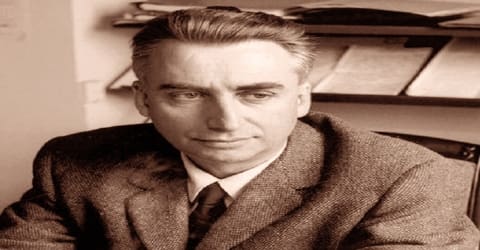 Roland Barthes, in full Roland Gérard Barthes, was born on November 12, 1915, to Louis Barthes, a naval officer, and Henriette Barthes, in Cherbourg, Normandy. His father was killed in a battle during World War I in the North Sea before Barthes' first birthday.
His mother, Henriette Barthes, and his aunt and grandmother raised him in the village of Urt and the city of Bayonne. When Barthes was eleven, his family moved to Paris, though his attachment to his provincial roots would remain strong throughout his life.
Through most part of his early life, Barthes was beleaguered by tuberculosis and writhed from repeated physical breakdowns that affected a large part of his career. His illnesses kept him away from education and also became the main reason for him to be out of military service during World War II.
Barthes studied at the University of Paris, where he took a degree in classical letters in 1939 and in grammar and philology in 1943. After working (1952-59) at the Centre National de la Recherche Scientifique, he was appointed to the École Pratique des Hautes Études. In 1976 he became the first person to hold the chair of literary semiology at the Collège de France.
Personal Life
Roland Barthes maintained a diary some of the excerpts of which were published posthumously titled, 'Soirees de Paris' and 'Light of the Sud Ouest', which threw light on his earlier erotic encounters with boys and during his stay in Paris. He shared an extremely close bond with his mother, whom he lived with for 60 years of his life. After her demise, he was shattered and grieved his mother's death until the time of his death.
Barthes was extremely interested in photography and believed that photographs presented a real representation of the world, an explanation of which was given in his works, 'Camera Lucida'.
Career and Works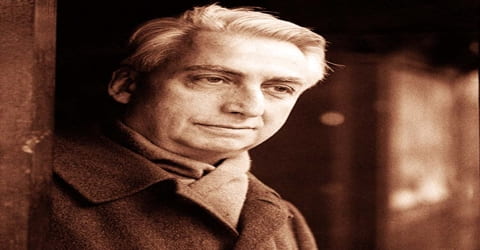 In 1948, Roland Barthes returned to purely academic work, gaining numerous short-term positions at institutes in France, Romania, and Egypt. During this time, he wrote his first work for the Paris publication, 'Combat', which became the basis for his first full-length work, Writing Degree Zero (1953).
In 1952, Barthes studied lexicology and sociology and settled at the 'Centre National de la Recherche Scientifique'. His first full-length work, 'Writing Degree Zero' was published the subsequent year. During his seven-year tenure with the institute, he began writing a number of essays for the magazine 'Les Lettres Nouvelles', in which he undid myths of popular culture. His essays were later compiled in a novel that was titled, 'Mythologies', in 1957.
His first book, Le Degré zéro de l'écriture (1953; Writing Degree Zero), was a literary manifesto that examined the arbitrariness of the constructs of language. In subsequent books including Mythologies (1957), Essais critiques (1964; Critical Essays), and La Tour Eiffel (1964; The Eiffel Tower and Other Mythologies) he applied the same critical apparatus to the "mythologies" (i.e., the hidden assumptions) behind popular cultural phenomena from advertising and fashion to the Eiffel Tower and wrestling. His Sur Racine (1963; On Racine) set off a literary furor in France, pitting Barthes against traditional academics who thought this "new criticism," which viewed texts as a system of signs, was desecrating the classics. Even more radical was S/Z (1970), a line-by-line semiological analysis of a short story by Honoré de Balzac in which Barthes stressed the active role of the reader in constructing a narrative based on "cues" in the text.
In the 1960s, Barthes spent most of the time studying semiology and structuralism, as well as chairing a number of faculty positions in Europe. His views led to an aggressive tete-a-tete with Raymond Picard, a professor of literature, who despised Barthes' views. He came back with a confutation in his book, 'Criticism and Truth', which was published in 1966.
By the late 1960s, Barthes had established a reputation for himself. He traveled to the US and Japan, delivering a presentation at Johns Hopkins University. During this time, he wrote his best-known work, the 1967 essay "The Death of the Author," which, in light of the growing influence of Jacques Derrida's deconstruction, would prove to be a transitional piece in its investigation of the logical ends of structuralist thought.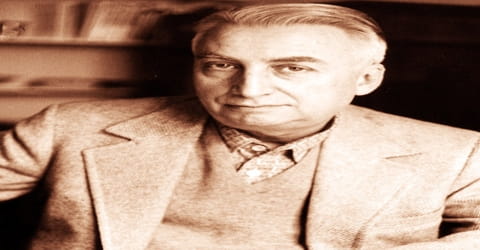 During this period, Barthes continued to contribute essays to the modern literary magazine, 'Tel Quel' and also began developing theoretical ideas. One of his most phenomenal works titled 'S/Z' was published in 1970. The next year, he served as a visiting faculty for the University of Geneva.
Barthes's literary style, which was always stimulating though sometimes eccentric and needlessly obscure, was widely imitated and parodied. Some thought his theories contained brilliant insights, while others regarded them simply as perverse contrivances. But by the late 1970s, Barthes's intellectual stature was virtually unchallenged, and his theories had become extremely influential not only in France but throughout Europe and in the United States. Other leading radical French thinkers who influenced or were influenced by him included the psychoanalyst Jacques Lacan, socio-historian Michel Foucault, and philosopher Jacques Derrida.
In 1971, Barthes served as visiting a professor at the University of Geneva. In 1975 he wrote an autobiography titled Roland Barthes and in 1977 he was elected to the chair of Sémiologie Littéraire at the Collège de France. In the same year, his mother, Henriette Barthes, to whom he had been devoted, died, aged 85. They had lived together for 60 years. The loss of the woman who had raised and cared for him was a serious blow to Barthes. Two years later, Barthes published 'A Lover's Discourse', an account of a painful love affair, was so popular it quickly sold more than 60,000 copies in France.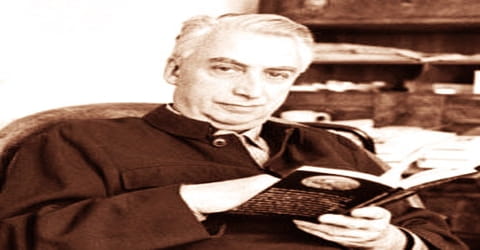 In 1980, Barthes published his last works, 'Camera Lucida', which was mainly an examination into the nature and crux of photography. The book contains many reproductions of photographs, though none of them are of Henriette. One of his lesser-known works, 'Travels in China', was published posthumously, in 2012.
Death and Legacy
On 25 February 1980, Roland Barthes was knocked down by a laundry van while walking home through the streets of Paris. One month later, on March 26, he died from the chest injuries he sustained in that collision. He grieved his mother's death for the rest of his life:
"Do not say mourning. It's too psychoanalytic. I'm not in mourning. I'm suffering." and "In the corner of my room where she had been bedridden, where she had died and where I now sleep, in the wall where her headboard had stood against I hanged an icon not out of faith. And I always put some flowers on a table. I do not wish to travel anymore so that I may stay here and prevent the flowers from withering away."
'Writing Degree Zero' was his first book, first published in 1953. Largely considered one of his magnum opuses, this book compiled a number of short essays and also taught readers about the dissimilarity between language and writing. The original version was written in French and was translated to English in 1967 by Jonathan Cape. It has also been ranked at the no. 63 position on Le Monde's list of '100 Books of the Century'.
Several posthumous collections of his writings have been published, including A Barthes Reader (1982), edited by his friend and admirer Susan Sontag, and Incidents (1987). The latter volume revealed Barthes's homosexuality, which he had not publicly acknowledged. Barthes's Oeuvres complètes ("Complete Works") was published in three volumes in 1993-95.
In 2012 the book Travels in China was published. It consists of his notes from a three-week trip to China he undertook with a group from the literary journal Tel Quel in 1974. The experience left him somewhat disappointed, as he found China "not at all exotic, not at all disorienting".
'S/Z' published in 1970 is one of his most important works and offers a structuralist analysis of 'Sarrasine'. The book is believed to have had a major impact on literary criticism and is considered a masterpiece that helped develop structuralism and post-structuralism ideologies.
His legacy is an extensive one. Most of Barthes' works gave rise to structuralism, semiotics and post-structuralism schools of thoughts. Apart from these broad genres, his influence can be felt in every field concerned with the exemplification of material and prototypes of communiqué including photography, literature, music, and computers.
Information Source: