Biography of Benjamin Britten
Benjamin Britten – English composer.
Name: Edward Benjamin Britten, Baron Britten
Date of Birth: November 22, 1913
Place of Birth: Lowestoft, United Kingdom
Date of Death: December 4, 1976 (age 63)
Place of Death: Aldeburgh, United Kingdom
Occupation: Composer
Father: Robert Victor Britten
Mother: Edith Rhoda Hockey
Early Life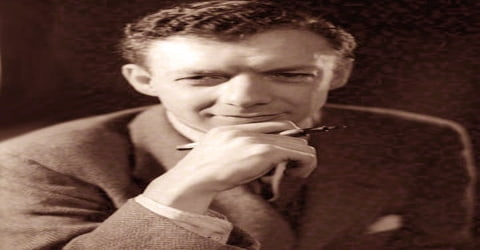 A leading British composer of the mid-20th century, whose operas were considered the finest English operas since those of Henry Purcell in the 17th century, Benjamin Britten was born in the fishing port of Lowestoft in Suffolk, on the east coast of England on 22 November 1913, the feast day of Saint Cecilia. He was also an outstanding pianist and conductor. His best-known works include the opera Peter Grimes (1945), the War Requiem (1962) and the orchestral showpiece The Young Person's Guide to the Orchestra (1945). He also produced much music for orchestra and chamber ensembles, including symphonies, concerti, and chamber and solo works.
Britten was a child prodigy learning to play the piano at the age of two and composing his first piece at five and grew up to be the central figure of the British classical music of his time. Although he attended the Royal College of Music, it was his private study with composer Frank Bridge that influenced him more. He first came to the public attention at the age of twenty with the a cappella choral work, titled, 'A Boy was Born' and leapt to international fame within a short period with 'Variations on a Theme of Frank Bridge.' He was a prolific composer and his large body of works included opera, other vocal music, orchestral and chamber pieces. Over the years, he received a number of awards and honors. He was also the first musician to receive life peerage and become Baron Britten. Today he is best remembered for works like 'Peter Grimes', and 'The Young Person's Guide to the Orchestra', and most importantly, 'The War Requiem.'
Britten took a great interest in writing music for children and amateur performers, including the opera Noye's Fludde, a Missa Brevis, and the song collection Friday Afternoons. He often composed with particular performers in mind. His most frequent and important muse was his personal and professional partner, the tenor Peter Pears; others included Kathleen Ferrier, Jennifer Vyvyan, Janet Baker, Dennis Brain, Julian Bream, Dietrich Fischer-Dieskau, and Mstislav Rostropovich. Britten was a celebrated pianist and conductor, performing many of his own works in concert and on record. He also performed and recorded works by others, such as Bach's Brandenburg Concertos, Mozart symphonies, and song cycles by Schubert and Schumann.
Childhood, Family and Educational Life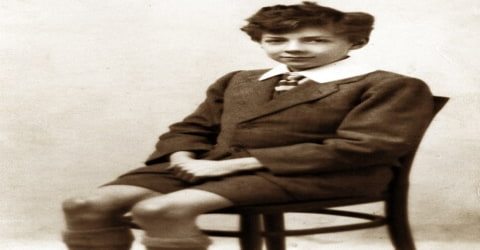 Benjamin Britten, in full Edward Benjamin Britten, Baron Britten Of Aldeburgh, was born on November 22, 1913, in Lowestoft, a port town located in the English county of Suffolk. His father, Robert Victor Britten, was a successful but disgruntled dentist. He was the youngest of four children of Robert Victor Britten (1878-1934) and his wife Edith Rhoda, née Hockey (1874-1937). Benjamin was the youngest of his parents' four children, having two elder sisters, Charlotte Elizabeth Britten, and Edith Barbara Britten and a brother, Robert Harry Marsh Britten.
When Britten was three months old he contracted pneumonia and nearly died. The illness left him with a damaged heart, and doctors warned his parents that he would probably never be able to lead a normal life. He recovered more fully than expected, and as a boy was a keen tennis player and cricketer. To his mother's great delight he was an outstandingly musical child, unlike his sisters, who inherited their father's indifference to music, while his brother, though musically talented, was interested only in ragtime. Edith gave the young Britten his first lessons in piano and notation. He made his first attempts at composition when he was five. He started piano lessons when he was seven years old, and three years later began to play the viola. He was one of the last composers brought up on exclusively live music: his father refused to have a gramophone or, later, a radio in the house.
At seven, Britten started his formal education at a dame school. It was run by the Astle sisters and the younger of them, Ethel Astle, taught piano at school. Benjamin must have liked her teaching because he always remembered her with gratitude. The next year, he was shifted to South Lodge, a prep school in Lowestoft, but continued taking the piano lesson with Ethel Astle. The headmaster of the school was very strict. Although Benjamin hardly ever received any punishment, he often saw other pupils receiving corporal punishment and was shocked by its severity.
In September 1928 Britten went as a border to Gresham's School, in Holt, Norfolk. At the time he felt unhappy there, even writing in his diary of contemplating suicide or running away: he hated being separated from his family, most particularly from his mother; he despised the music master; and he was shocked at the prevalence of bullying, though he was not the target of it. He remained there for two years and in 1930, he won a composition scholarship at the Royal College of Music (RCM) in London; his examiners were the composers John Ireland and Ralph Vaughan Williams and the college's harmony and counterpoint teacher, S P Waddington.
Concurrently, Britten continued composing music; he would do that before going to school so that his grades did not suffer. Mathematics was his favorite subject and he excelled in it. He also loved sports. At the age of ten, he started taking viola lessons from Audrey Alston, one of his mother's friends, who had been a professional musician before her marriage. She encouraged young Benjamin to attend symphony concerts.
Personal Life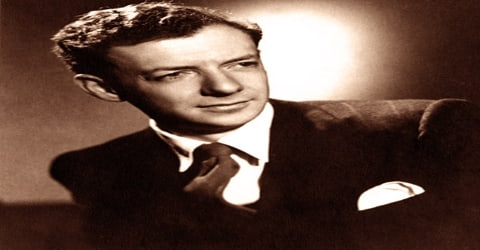 In 1937, Benjamin Britten met Peter Neville Luard Pears and very quickly the two musicians developed a close bond. Initially, their relationship was platonic. Later in 1939, during their trip to the USA, they consummated their relationship. Since then, until Britten's death, they remained partners in every sphere.
In the 1960s Benjamin Britten called himself a dedicated Christian, though sympathetic to the radical views propounded by the Bishop of Woolwich in Honest to God. Politically, Britten was on the left. He told Pears that he always voted either Liberal or Labour and could not imagine ever voting Conservative, but he was never a member of any party, except the Peace Pledge Union.
The Red House, Aldeburgh, where Britten and Pears lived and worked together until their deaths, has been restored to its original design. It is now home to the Britten-Pears Foundation, established to promote their musical legacy.
Physically, Britten was never robust. He walked and swam regularly and kept himself as fit as he could, but Carpenter in his 1992 biography mentions 20 illnesses, a few of them minor but most fairly serious, suffered over the years by Britten before his final heart complaint developed. Emotionally, according to some commentators, Britten never completely grew up, retaining in his outlook something of a child's view of the world. He was not always confident that he was the genius others declared him to be, and though he was hypercritical of his own works, he was acutely, even aggressively sensitive to criticism from anybody else.
Career and Works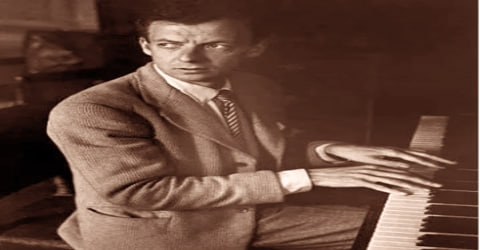 Benjamin Britten composed as a child and at the age of 12 began several years of study under the composer and teacher Frank Bridge. He later studied under John Ireland and Arthur Benjamin at the Royal College of Music in London and, while there, composed the set of choral variations A Boy Was Born (1933; revised, 1958). Britten continued studying with Bridge in private and attended various concerts, getting acquainted with the works of musicians like Stravinsky, Shostakovich, and Mahler. The 'Sinfonietta, Op. 1', 'A Boy was Born Op 3', 'Friday Afternoons', and 'A Hymn to the Virgin' were some of his important works of this period. He then worked as a composer for the radio, theatre, and cinema, coming into close contact with the poet W.H. Auden. In 1937 his Variations on a Theme of Frank Bridge, for string orchestra, won him international acclaim.
In February 1935, at Bridge's instigation, Britten was invited to a job interview by the BBC's director of music Adrian Boult and his assistant Edward Clark. Britten was not enthusiastic about the prospect of working full-time in the BBC music department and was relieved when what came out of the interview was an invitation to write the score for a documentary film, The King's Stamp, directed by Alberto Cavalcanti for the GPO Film Unit.
Thereafter, Britten began writing scores for the film unit on a regular basis. In course of this work, he met poet Wystan Hugh Auden, with whom he worked on a number of innovative documentary films like 'Coal Face', 'Night Mail', 'Cabaret Songs', 'On This Island', 'Paul Bunyan' and 'Hymn to St. Cecilia.' Britten also worked independently, writing scores for a number of radio, theatre, as well as film productions. Some important works of this period were 'King Arthur' and 'The Sword in the Stone' (radio); 'The Ascent of F6', 'On the Frontier' and 'Johnson Over Jordan' (theatre); 'Night Mail' and 'Love from a Stranger' (film).
In 1937 there were two events of huge importance in Britten's life: his mother died, and he met the tenor Peter Pears. Although Britten was extraordinarily devoted to his mother and was devastated at her death, it also seems to have been something of a liberation for him. At the same time, he must have felt liberated; for he started developing a personal relationship with others only after this.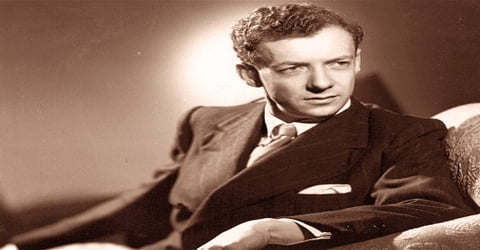 Also in 1937, Britten met the English tenor Peter Pears, who is known to be the inspiration behind his music. Since then, they worked closely together, eventually developing a personal relationship. In the same year, he also wrote 'Variations on a Theme of Frank Bridge', a piece that made him internationally noticed.
During 1937 Britten composed a Pacifist March to words by Ronald Duncan for the Peace Pledge Union, of which, as a pacifist, he had become an active member; the work was not a success and was soon withdrawn. The best known of his compositions from this period is probably Variations on a Theme of Frank Bridge for string orchestra, described by Matthews as the first of Britten's works to become a popular classic. It was a success in North America, with performances in Toronto, New York, Boston, Chicago, and San Francisco, under conductors including John Barbirolli and Serge Koussevitzky.
From 1939 to 1942 Britten was in the United States, where his first work for the stage, the operetta Paul Bunyan (1941; libretto by Auden), was performed. A commission by the Koussevitzky Foundation led to the composition of his opera Peter Grimes (1945; libretto by M. Slater after George Crabbe's poem The Borough), which placed Britten in the forefront of 20th-century composers of opera. His later operas include The Rape of Lucretia (1946); the comic Albert Herring (1947); Billy Budd (1951; after Herman Melville); Gloriana (1953; written for the coronation of Queen Elizabeth II); The Turn of the Screw (1954; after Henry James); A Midsummer Night's Dream (1960); Owen Wingrave (television, 1971); and Death in Venice (1973; after Thomas Mann).
In 1940, while staying in the USA, Britten wrote 'Seven Sonnets of Michelangelo', the first of many song cycles he composed for Pears. 'Paul Bunyan', his first music drama written to a libretto by Auden and produced in 1941, was another of his important works of this period. Early in 1942, Britten came across 'The Borough', a collection of poems by George Crabbe. Among the poems in that book, 'Peter Grimes', set in the eastern coast of England, especially influenced him. Britten knew that he must return to England and set score to that poem.
Before Britten left the US, Koussevitzky, always generous in encouraging new talent, offered him a $1,000 commission to write the opera. Britten and Pears returned to England in April 1942. During the long transatlantic sea crossing, Britten completed the choral works A Ceremony of Carols and Hymn to St Cecilia. The latter was his last large-scale collaboration with Auden. Britten had grown away from him, and Auden became one of the composer's so-called "corpses" former intimates from whom he completely cut off contact once they had outlived their usefulness to him or offended him in some way.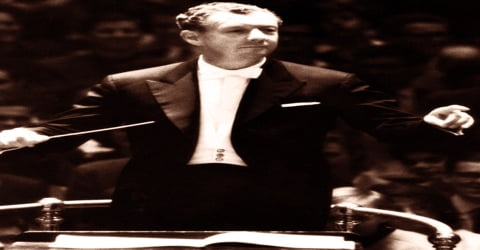 In 1943, Britten composed 'Rejoice in the Lamb.' In the following year, he settled in Snape, Suffolk, where he owned a country home and started working on 'Peter Grimes.' Meanwhile, Pears joined Sadler's Wells Opera Company, whose artistic director and the lead singer was Joan Cross.
With a Koussevitzky Commission backing him, the composer wrote the enormously successful opera Peter Grimes (1944-45), which marked the greatest turning point in his career. His fame secure, Britten over the next several decades wrote a dozen more operas, several of which Albert Herring (1947), Billy Budd (1951), The Turn of the Screw (1954), A Midsummer Night's Dream (1960), Death in Venice (1973) became instant and permanent fixtures of the repertoire. He also continued to produce much vocal, orchestral, and chamber music, including Songs and Proverbs of William Blake (1965), the three Cello Suites (1961-1964) and the Cello Symphony (1963), written for Mstislav Rostropovich, and the Third String Quartet (1975).
With the church parable Curlew River (1964), his conception of musical theatre took a new direction, combining influences from the Japanese Noh theatre and English medieval religious drama. Two other church parables, The Burning Fiery Furnace (1966) and The Prodigal Son (1968), followed. An earlier church-pageant opera, Noye's Fludde (1958), made use of one of the medieval Chester mystery plays. The Rape of Lucretia marked the inception of the English Opera Group, with Britten as artistic director, composer, and conductor. This undertaking gave rise to the Aldeburgh Festival (founded 1947), which became one of the most important English music festivals and the center of Britten's musical activities.
Meanwhile, Britten continued composing throughout the 1950s. 'Billy Budd' (1951), 'Gloriana' (1953) and 'The Turn of the Screw' (1954') were his most important works of the decade. In the 1960s, he became slower. Yet he wrote a few masterpieces, the most famous of them being 'A Midsummer Night's Dream' (1960) and 'The War Requiem' (1962). In fact with the later work, he reached the pinnacles of glory.
Britten's largest choral work is the War Requiem (1962) for choir and orchestra, based on the Latin requiem mass text and the poems of Wilfred Owen, who was killed in World War I. Other choral works include the Hymn to St. Cecilia (1942; text by Auden), Ceremony of Carols (1942), Rejoice in the Lamb (1943), St. Nicolas (1948), Spring Symphony (1949), and Voices for Today (1965; written for the United Nations' 20th anniversary). Among his principal instrumental works are the Simple Symphony for strings (1925); three string quartets (1941, 1945, and 1976); concerti for piano and for violin; The Young Person's Guide to the Orchestra (1945); and Symphony in D Major for Cello and Orchestra (1963), written for the Russian cellist Mstislav Rostropovich.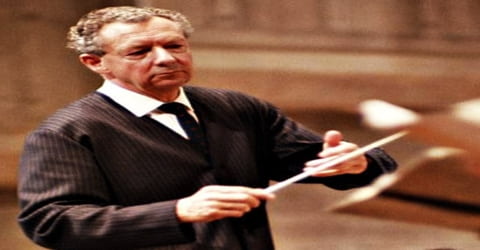 In 1967, Britten started working on 'Owen Wingrave' for television but did not finish it before August 1970. It was broadcast in May 1971. His last works include 'Death in Venice' (1973), 'A Time There Was' (1974), 'Third String Quartet' (1975) and 'Phaedra' (1975). Nonetheless, he continued to compose until his death in 1976, by which time he was recognized as one of the principal musical figures of the twentieth century.
Awards and Honor
In 1961, Benjamin Britten was awarded UNESCO's International Rostrum of Composers for 'A Midsummer Night's Dream.'
In 1963, he received Grammy Awards for 'The War Requiem' in three categories: Classical Album of the Year, Best Classical Composition by a Contemporary Composer and Best Classical Performance – Choral. Later in 1998, he was posthumously inducted into the Grammy Hall of Fame.
Apart from these, Britten also received the Royal Philharmonic Society Gold Medal (1964), the Sonning Award (1967) and Ernst von Siemens Music Prize (1974).
In 1979, the Benjamin Britten Music Academy was established in Lowestoft in his honor.
Death and Legacy
Benjamin Britten died of congestive heart failure on 4 December 1976, in Aldeburgh, UK. Although authorities at Westminster Abbey had offered burial there, he was put to rest at the churchyard of St Peter and St Paul's Church in Aldeburgh because he had wished to be buried beside his life partner Peter Pears, who would eventually die in 1986. A memorial service was held at the Abbey on 10 March 1977, at which the congregation was headed by Queen Elizabeth The Queen Mother.
Benjamin Bitten is best remembered for his 1962 work, 'The War Requiem', a large-scale, non-liturgical requiem based on the Latin Mass for Dead and interwoven with nine of the poems on war by Wilfred Owen. It was composed mostly in 1961 and completed in January 1962. With a duration of 90 minutes, the work is scored for soprano, tenor and baritone soloists, chorus, organ, a full orchestra as well as a chamber orchestra. It was first performed for the consecration of the new Coventry Cathedral, built after the original structure was destroyed by bombs during WWII.
Britten's operas are admired for their skillful setting of English words and their orchestral interludes, as well as for their dramatic aptness and depth of psychological characterization. In chamber operas such as The Rape of Lucretia and the church parables, he proved that serious music theatre could flourish outside the opera house. His continual willingness to experiment with modern musical styles, forms, and sonorities and with new theatrical environments proved extremely fruitful.
Much later in 2013, in his book, 'Benjamin Britten: A Life in the Twentieth Century', Australian author Paul Kildea had claimed that his heart failure was due to undetected syphilis, which might be the result of Pears' liaisons with other partners. However, Britten's doctors have denied it.
Benjamin Britten was created Companion of Honour in 1953 and was awarded the Order of Merit in 1965. In June 1976 he has created a life peer, the first musician or composer to be elevated to the peerage. A memorial stone unveiled in 1978 in the north choir aisle of Westminster Abbey also bears his legacy.
Information Source: