Biography of Frederick Law Olmsted
Frederick Law Olmsted – American landscape architect, journalist, social critic, and public administrator.
Name: Frederick Law Olmsted
Date of Birth: April 26, 1822
Place of Birth: Hartford, Connecticut, United States
Date of Death: August 28, 1903 (aged 81)
Place of Death: Belmont, Massachusetts, United States
Occupation: Architect, Journalist
Father: John Olmsted
Mother: Charlotte Law (Hull) Olmsted
Spouse/Ex: Mary Cleveland (Perkins) Olmsted (m. 1859)
Children: 5
Early Life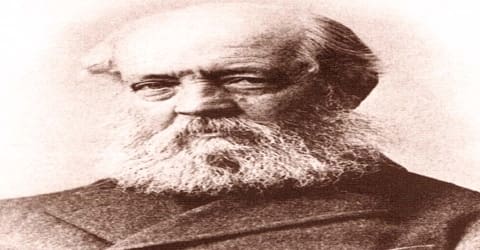 An American landscape architect who designed a succession of outstanding public parks, beginning with Central Park in New York City, Frederick Law Olmsted was born in Hartford, Connecticut, U.S. on 26th April 1822. He is popularly considered to be the father of American landscape architecture. Olmsted was famous for co-designing many well-known urban parks with his senior partner Calvert Vaux, including Central Park in New York City and Cadwalader Park in Trenton. Other projects that Olmsted was involved in include the country's first and oldest coordinated system of public parks and parkways in Buffalo, New York; the country's oldest state park, the Niagara Reservation in Niagara Falls, New York.
Olmsted also played a major part in the designing and building of the country's first and oldest coordinated system of public parks and parkways, and America's oldest state park, Niagara Reservation in Niagara Falls, New York. Born as the son of a wealthy merchant, he developed an early interest in nature and grew up to be a creative young man. A hard-working student, he was almost ready to enter Yale College for his higher studies but had to ditch his plans because of a medical condition. Unable to establish himself in any particular career for years, he worked as a clerk, a sailor in the China trade, and a farmer before finally making a name for himself as a journalist. His career as a journalist brought him into contact with Andrew Jackson Downing, a prominent landscape architect, and the English-born architect Calvert Vaux. Soon Olmstead too ventured into landscape architecture and formed a successful collaboration with Vaux which lasted for many years; during this time the men designed several major public parks which earned them much acclaim and recognition.
The quality of Olmsted's landscape architecture was recognized by his contemporaries, who showered him with prestigious commissions. Daniel Burnham said of him, "He paints with lakes and wooded slopes; with lawns and banks and forest covered hills; with mountain sides and ocean views …" His work, especially in Central Park in New York City, set a standard of excellence that continues to influence landscape architecture in the United States. He was an early and important activist in the conservation movement, including work at Niagara Falls; the Adirondack region of upstate New York; and the National Park system; and though little known, played a major role in organizing and providing medical services to the Union Army in the Civil War.
Childhood, Family and Educational Life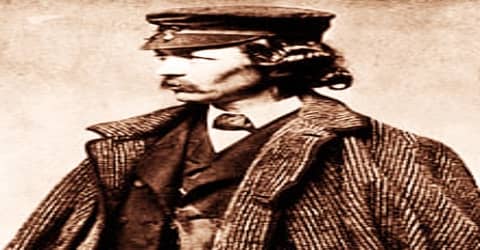 An American landscape architect, Frederick Law Olmsted was born on 26th April 1822 in Hartford, Connecticut, U.S. to John Olmsted and Charlotte Law. His father was a successful merchant with a strong love for nature, people, and places. Frederick had one brother. Frederick's mother died when Frederick was quite young and his father remarried soon after.
Olmsted was a good student and graduated from Phillips Academy in 1838. He aspired to pursue his higher studies from the Yale College but sumac poisoning weakened his eyes so he gave up college plans. Unable to get a college education, he struggled for a few years working at different jobs as a sailor and a farmer. After his sight improved slightly, he started attending lectures in science and engineering at Yale University.
After working as an apprentice seaman, merchant, and journalist, Olmsted settled on a 125-acre farm in January 1848 on the south shore of Staten Island NY, a farm which his father helped him acquire. This farm, originally named the Akerly Homestead, was renamed Tosomock Farm by Olmsted. It was later renamed "The Woods of Arden" by owner Erastus Wiman. The house in which Olmsted lived still stands at 4515 Hylan Boulevard, near Woods of Arden Road.
Personal Life
On 13th June 1859, Frederick Law Olmsted married Mary Cleveland (Perkins) Olmsted, the widow of his brother John (who had died in 1857). Daniel Fawcett Tiemann, the mayor of New York, officiated the wedding. He adopted her three children (his nephews and niece), John Charles Olmsted, Charlotte Olmsted (Bryant) and Owen Olmsted.
Olmsted and Mary had two children together who survived infancy: a daughter, Marion (born 28th October 1861), and a son Frederick Law Olmsted Jr. Their first child, John Theodore Olmsted, was born on 13th June 1860 and died in infancy.
Frederick Law Olmsted's love of natural design stemmed from his early childhood in Hartford, Connecticut. After his mother died when he was four, he mostly lived with local ministers but frequently joined his father on vacations throughout the Northeastern U.S., exploring picturesque locations. Carrying on his father's love of nature in his adult years, Olmsted traveled with friends to Europe and spent six months walking through several countries on the Continent as well as Great Britain. The carefully-planned public parks, scenic countryside, and manicured estate gardens he saw there captured his attention and imagination more than any other aspect of his journey.
Career and Works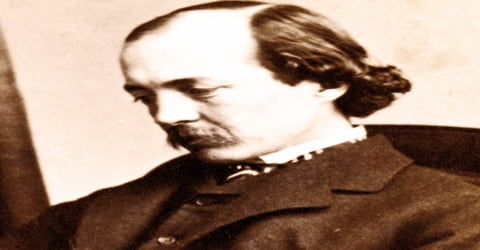 In 1850, Frederick Law Olmsted traveled throughout Europe and visited public gardens in England which greatly impressed him. He subsequently published 'Walks and Talks of an American Farmer in England' in 1852 which got him noticed for his writing skills and helped him embark on a career as a journalist. The 'New York Daily Times' commissioned him to conduct extensive research on the slave economy in the American South and Texas. He routinely sent his reports to the publication which were published in three volumes: 'A Journey in the Seaboard Slave States' (1856), 'A Journey Through Texas' (1857), 'A Journey in the Back Country in the Winter of 1853-4' (1860).
Frederick Law Olmsted worked in a variety of professions as a young adult. He ran a dry-goods store, worked as a voyaging merchant on a year-long trip to China, ran a farm on Staten Island, edited Putnam's Monthly Magazine, and published books on English farming and the American South. These latter endeavors allowed him to travel across two continents, observing horticulture, gardening, farming, and local culture. His journeys through the slaveholding south inspired his lifelong position against the expansion of slavery into the western states, as well as his work as an abolitionist.
In 1850 Olmsted traveled to England to visit public gardens, where he was greatly impressed by Joseph Paxton's Birkenhead Park. He subsequently wrote and published Walks and Talks of an American Farmer in England in 1852. This supported his getting additional work. During the 1850s, his career took an interesting turn for the better. Olmsted became acquainted with the famous landscape architect Andrew Jackson Downing, who introduced him to the English-born architect Calvert Vaux. Olmsted and Vaux participated in the Central Park design competition together and were announced as winners, in 1858. In between his travels in Europe and the South, Olmsted served as an editor for Putnam's Magazine for 2 years and an agent with Dix, Edwards, and Co., prior to the company's insolvency during the Panic of 1857. Olmsted provided financial support for, and occasionally wrote for, the magazine The Nation, which was founded in 1865.
Together Olmsted and Vaux created a design proposal for the park, utilizing complex and sophisticated elements of light and shadow, depth, and continuous cycles of blooming plants. Their plan, which they called Greensward, won the design competition and was used to plan the world-famous park. With Greensward, Olmsted and Vaux aimed to create something more than just a nice space. To create a relaxing, harmonious atmosphere, they used their knowledge of human psychology and drew from British theories on naturalistic landscapes and their effect on people suffering the stress of urban habitation. Soon thereafter they coined the term "landscape architect" to more accurately describe their work. Their partnership was dissolved in 1872.
Olmsted became the chief architect of the park in 1858, and from then until 1861 he worked assiduously in one of the first attempts in the United States to apply art to the improvement of nature in a public park. The work attracted widespread attention, with the result that he was engaged thereafter in most of the important works of a similar nature in the United States: Prospect Park, Brooklyn, N.Y.; Fairmont Park, Philadelphia; Riverside and Morningside parks, New York City; Belle Isle Park, Detroit; the grounds surrounding the Capitol at Washington, D.C., between 1874 and 1895; Stanford University at Palo Alto, Calif.; and many others. Olmsted also designed Mount Royal Park, Montreal.
During the 1860s, Olmsted also worked as the Executive Secretary of the U.S. Sanitary Commission, a precursor to the Red Cross in Washington, D.C. In this position, he tended to the wounded during the American Civil War and headed the medical effort for the sick and wounded at White House in New Kent County during Union General George B. McClellan's Peninsula Campaign. As a landscape architect, he often collaborated with Henry Hobson Richardson and helped him in devising the landscaping schemes for several projects, including Richardson's commission for the Buffalo State Asylum.
From 1864 to 1890 Olmsted chaired the first Yosemite commission, taking charge of the property for California and succeeding in preserving the area as a permanent public park. Plans for the Niagara Falls park project, among the last in which Olmsted and Vaux collaborated, did much to influence New York State to preserve the Niagara Reservation. Olmsted not only created numerous city parks around the country, but he also conceived of entire systems of parks and interconnecting parkways to connect certain cities to green spaces. Some of the best examples of the scale on which Olmsted worked are the park system designed for Buffalo, New York, one of the largest projects; the system he designed for Milwaukee, Wisconsin, and the park system designed for Louisville, Kentucky, which was one of only four completed Olmsted-designed park systems in the world.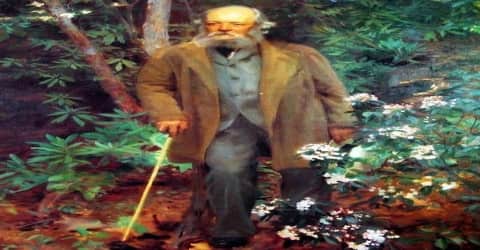 Frederick Law Olmsted established what is considered to be the first full-time landscape architecture firm in Brookline, Massachusetts, in 1883. He called the home and office compound Fairsted. It is now the restored Frederick Law Olmsted National Historic Site. From there Olmsted designed Boston's Emerald Necklace, the campuses of Wellesley College, Smith College, Stanford University and the University of Chicago, as well as the 1893 World's Fair in Chicago, among many other projects. Olmsted spent his last years mainly at his home in Brookline. He was commissioned in 1888 to design the grounds for Biltmore, the estate of George W. Vanderbilt (grandson of the railroad magnate Cornelius Vanderbilt) near Asheville, N.C. It was one of Olmsted's last great efforts in the picturesque style.
Death and Legacy
Frederick Law Olmsted suffered a mental breakdown following his retirement and after a few years, took up residence as a patient at McLean Hospital where he remained until his death. Olmsted died on 28th August 1903, at the age of 81. He was buried in the Old North Cemetery, in Hartford, Connecticut.
After Olmsted's retirement and death, his sons John Charles Olmsted and Frederick Law Olmsted Jr., continued the work of their firm, doing business as the Olmsted Brothers. The firm lasted until 1980. Many works by the Olmsted sons are mistakenly credited to Frederick Law Olmsted today. For instance, the Olmsted Brothers firm did a park plan for Portland, Maine, in 1905, creating a series of connecting parkways between existing parks and suggesting improvements to those parks. The oldest of these parks, Deering Oaks, had been designed by City Engineer William Goodwin in 1879 but is today frequently described as a Frederick Law Olmsted designed the park.
Frederick Law Olmsted enjoyed a prolific career as a landscape architect, at times working in collaboration with Vaux while also engaging in solo projects. In total, Olmsted and his firm completed more than 500 design commissions throughout the country, including public parks, private estates, residential communities, and academic campuses. Some of his other notable projects include Brooklyn's Prospect Park (also designed with Vaux), the Buffalo Park System, and the Boston Park System, nicknamed the "Emerald Necklace."
The Prospect Park is a 585 acres (237 ha) public park in the New York City borough of Brooklyn, situated between the neighborhoods of Park Slope, Prospect Lefferts Gardens, Ditmas Park and Windsor Terrace, and is counted among the best-known works of this landscape architect.
Information Source: