Biography of Josephine Baker
Josephine Baker – American-born French entertainer, activist, French Resistance agent, and freemason.
Name: Freda Josephine McDonald
Date of Birth: 3 June 1906
Place of Birth: St. Louis, Missouri, United States
Date of Death: 12 April 1975 (aged 68)
Place of Death: Paris, France
Occupation: Civil rights activist, Vedette, Singer, Decorated World War II Spy
Father: Eddie Carson
Mother: Carrie
Spouse/Ex: Willie Wells (m. 1919-1919), William Howard Baker (m. 1921-1925), Jean Lion (m. 1937-1938), Joe Bouillon (m. 1947-1957)
Children: Aiko, Brahim, Janot, Jari, Jean-Claude Baker, Koffi, Luis, Mara, Marianne, Moïse, Noël, Stellina
Early Life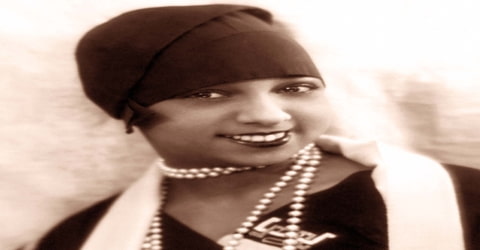 An American-born French dancer and singer who symbolized the beauty and vitality of black American culture, which took Paris by storm in the 1920s, Josephine Baker was born on 3 June 1906 in St. Louis, Missouri, the U.S. Her career was centered primarily in Europe, mostly in her adopted France. During her early career, she was renowned as a dancer and was among the most celebrated performers to headline the revues of the Folies Bergère in Paris. Her performance in the revue Un vent de folie in 1927 caused a sensation in Paris. Her costume, consisting of only a girdle of artificial bananas, became her most iconic image and a symbol of the Jazz Age and the 1920s.
Baker scintillated audiences with her mesmerizing dance performances and went on to become 'the highest-paid chorus girl in vaudeville'. Much revered for her exotic beauty, Baker enjoyed celebrity status for 50 almost years. She also acted in a few films. Unfortunately, racism laid constraints in her career and she was not well received in the United States of America. She served as a source of intelligence during World War II, gathering secret information about German troops, supporting the French Resistance movement. This earned her one of the highest French military honors, the 'Croix de Guerre'. She made several notable contributions to the Civil Rights Movement, blatantly refusing to perform in segregated clubs and participating in active demonstrations. She also delivered a speech alongside Martin Luther King, Jr at the 'March on Washington'. She had a huge fan following and was given the nicknames, 'Black Pearl', 'Bronze Venus' and 'Creole Goddess'.
Childhood, Family and Educational Life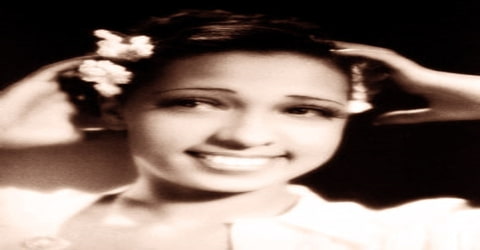 Josephine Baker, original name Freda Josephine McDonald, was born on 3 June 1906 in St. Louis, Missouri, the U.S. to Carrie McDonald, a washerwoman and Eddie Carson, a vaudeville drummer. Her father abandoned the family soon after her birth.
At the age of eight, Josephine was hired out to a white woman as a maid. She was forced to sleep in the coal cellar with a pet dog and was scalded on the hands when she used too much soap in the laundry. At the age of ten, she returned to school. Josephine witnessed the cruel East St. Louis race riot of 1917. She left the St. Louis area three years later. By age 12, she had dropped out of school.
At 13, Baker worked as a waitress at the Old Chauffeur's Club at 3133 Pine Street. She also lived as a street child in the slums of St. Louis, sleeping in cardboard shelters, scavenging for food in garbage cans, making a living with street-corner dancing. It was at the Old Chauffeur's Club where Josephine met Willie Wells and married him the same year. However, the marriage lasted less than a year. Following her divorce from Wells, she found work with a street performance group called the Jones Family Band. From watching the dancers in a local vaudeville house, at age sixteen Josephine "graduated" to dancing in a touring show based in Philadelphia, Pennsylvania, where her grandmother lived.
In August 1922 Josephine Baker joined the chorus line of the touring show Shuffle Along in Boston, Massachusetts. Afterward Baker was in New York City for the Chocolate Dandies (at the Cotton Club) and the floorshow at the Plantation Club in Harlem with Ethel Waters (c. 1900–1977). She drew the attention of the audience by clowning, mugging, and improvising. With her long legs, slim figure, and comic presence, her special style as an entertainer began to take shape.
Personal Life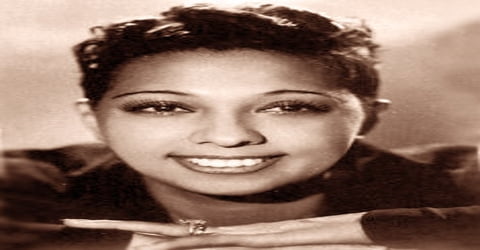 Josephine Baker was bisexual. While she had four marriages to men, Jean-Claude Baker writes that Josephine also had several relationships with women. In 1918, when she was 13, she married American Pullman porter Willie Wells. The marriage did not last very long and the couple divorced in a short span of time.
In 1921, she married Willie Baker. The couple eventually legally separated. Despite the separation, she retained Baker's last name because her career began taking off during that time, and it was the name by which she became best known.
During her time in the Harlem Renaissance arts community, one of her relationships was with Blues singer Clara Smith. In 1925 she began an extramarital relationship with the Belgian novelist Georges Simenon. In 1937, Baker married Frenchman Jean Lion. She and Lion separated in 1940. Lion died in 1957 of Spanish influenza. She married French composer and conductor Jo Bouillon in 1947, and their union also ended in divorce but lasted 14 years. She was later involved for a time with the artist Robert Brady, but they never married.
This American-born dancer, actress, and civil rights movement supporter adopted 12 children from different ethnicities and called them the 'The Rainbow Tribe'. She did this is to prove to the world how 'children of different ethnicities and religions could still be brothers'. Baker raised two daughters, French-born Marianne and Moroccan-born Stellina, and 10 sons, Korean-born Jeannot (or Janot), Japanese-born Akio, Colombian-born Luis, Finnish-born Jari (now Jarry), French-born Jean-Claude and Noël, Israeli-born Moïse, Algerian-born Brahim, Ivorian-born Koffi, and Venezuelan-born Mara. For some time, Baker lived with her children and an enormous staff in the château in Dordogne, France, with her fourth husband, Jo Bouillon.
Career and Works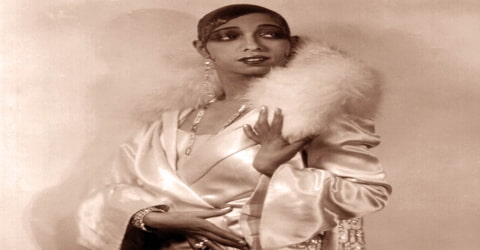 Josephine Baker grew up fatherless and in poverty. Between the ages of 8 and 10, she was out of school, helping to support her family. As a child Baker developed a taste for the flamboyant that was later to make her famous. At the age of 15, she became a part of a vaudeville show in the St. Louis Chorus. She soon landed in New York City, where she performed at the 'Plantation Club'. In 1921, Baker was part of the Broadway revue, 'Shuffle Along'.
In 1923 Baker joined the chorus in a road company performing the musical comedy Shuffle Along and then moved to New York City, where she advanced steadily through the show Chocolate Dandies on Broadway and the floor show of the Plantation Club. In 1924, she was part of the Broadway revue, 'The Chocolate Dandies'. The next year, she went to Paris to be a part of the show in 'La Revue Negre', which opened at the Theatre des Champs-Elysees.
Baker sailed to Paris for a new venture, and opened in La Revue Nègre on 2 October 1925, aged 19, at the Théâtre des Champs-Élysées. In Paris, she earned fame and popularity for her erotic dancing. She went on a Europe tour, performing at various places. She later performed, 'Dansesauvage', wearing a skirt made of artificial bananas.
Baker went on to become one of the most popular music-hall entertainers in France and achieved star billing at the Folies-Bergère, where she created a sensation by dancing seminude in a G-string ornamented with bananas. She became a French citizen in 1937. She sang professionally for the first time in 1930, made her screen debut as a singer four years later, and made several more films before World War II curtailed her career.
In 1926, Baker performed at the Folies-Bergère music hall for 'LaFolie du Jour'. With this show, she became one of the most popular and highly paid dancers. She was also appreciated by a literary figure, Ernest Hemingway. She was twenty when she was a sensation in the "jungle" banana dance: naked but for a string of rubber bananas around her waist. Soon banana-clad Josephine dolls were selling like hot cakes. Also, in 1926, she recorded her throaty voice for the first time. Magazine covers and posters added to her fame, and by 1936 Baker was one of the highest paid performers in the world. In 1927, Baker starred in the silent film, 'Siren of the Tropics'. The film was not successful outside Europe. After four years, she sang, 'J'aideux amours', which gained immense success.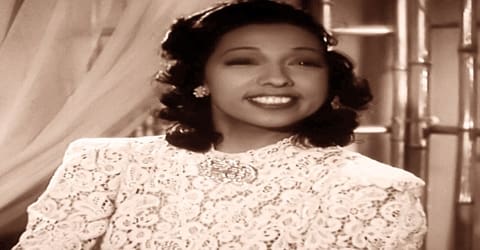 After a while, Baker was the most successful American entertainer working in France. Ernest Hemingway called her "the most sensational woman anyone ever saw." The author spent hours talking with her in Paris bars. Picasso drew paintings depicting her alluring beauty. Jean Cocteau became friendly with her and helped vault her to international stardom. Baker starred in three films which found success only in Europe: the silent film Siren of the Tropics (1927), Zouzou (1934) and Princesse Tam Tam (1935). She starred in Fausse Alerte in 1940.
In 1934, Baker played the lead role in 'La Creole', a revival al of Jacques Offenbach's opera. The show opened at the Theatre Marigny, Paris, and ran for six months. That year, she was also seen in the film, 'Zouzou'. Around 1935, when she came to the U.S, Baker did not receive the same success and adulation that she had received in Europe. This was due to the unwillingness of American audiences to accept an African-American woman. In November 1935, she played the role of a Tunisian local girl named 'Alwina' in the film, 'Princess Tam Tam'. Later, she starred in 'Faussealerte' and 'Moulin Rouge'.
Despite her popularity in France, Baker never attained the equivalent reputation in America. Her star turn in a 1936 revival of Ziegfeld Follies on Broadway generated less than impressive box office numbers, and later in the run, she was replaced by Gypsy Rose Lee. Time magazine referred to her as a "Negro wench … whose dancing and singing might be topped anywhere outside of Paris", while other critics said her voice was "too thin" and "dwarf-like" to fill the Winter Garden Theatre. She returned to Europe heartbroken. This contributed to Baker's becoming a legal citizen of France and giving up her American citizenship.
In 1939, when Germany and France were at war, Baker was appointed as an 'honorable correspondent' by the French military organization, Deuxieme Bureau. When Germany finally occupied France itself, she worked for the French Resistance (the secret army that fought against the occupying German forces) as an underground courier, transmitting information "pinned inside her underwear" to Captain Jacques Abtey. She supported the French Resistance during World War II, gathering information about the German troops. She performed in North Africa in 1941 and later toured Spain, pinning notes and gathering military information.
In Cairo, Egypt's King Farouk asked her to sing; Baker refused because Egypt had not recognized Free France and remained neutral. However, she offered to sing in Cairo at a celebration of honor for the ties between Free France and Egypt and asked Farouk to preside, a subtle indication of which side his officially neutral country leaned toward. After the war, Baker received the Croix de Guerre and the Rosette de la Résistance. She was made a Chevalier of the Légion d'honneur by General Charles de Gaulle.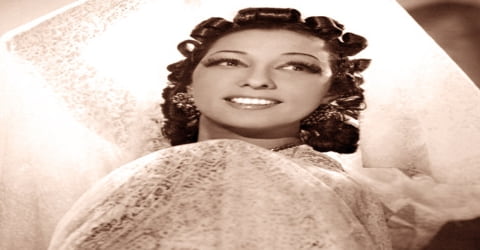 In the 1950s, Baker went to the United States to support the Civil Rights Movement and took part in various demonstrations. She condemned segregated clubs and public venues. In 1951 Baker was invited back to the United States for a nightclub engagement in Miami. After winning a public battle over desegregating the club's audience, Baker followed up her sold-out run at the club with a national tour. Rave reviews and enthusiastic audiences accompanied her everywhere, climaxed by a parade in front of 100,000 people in Harlem in honor of her new title: NAACP's "Woman of the Year". Her future looked bright, with six months of bookings and promises of many more to come.
An incident at the Stork Club interrupted and overturned her plans. Baker criticized the club's unwritten policy of discouraging black patrons, then scolded columnist Walter Winchell, an old ally, for not rising to her defense. Winchell responded swiftly with a series of harsh public rebukes, including accusations of Communist sympathies (a serious charge at the time). The ensuing publicity resulted in the termination of Baker's work visa, forcing her to cancel all her engagements and return to France. It was almost a decade before U.S. officials allowed her back into the country.
In January 1966, Baker received an invitation from Cuban communist revolutionary, Fidel Castro to perform at the 7th anniversary of his revolution in Havana, Cuba. The show was held in April and had a record-breaking number of attendees. In 1968, Baker visited Yugoslavia and made appearances in Belgrade and in Skopje. In her later career, Baker faced financial troubles. She commented, "Nobody wants me, they've forgotten me"; but family members encouraged her to continue performing.
Baker retired from the stage in 1956, but to maintain Les Milandes she was later obliged to return, starring in Paris in 1959. She traveled several times to the United States to participate in civil rights demonstrations. In 1968 her estate was sold to satisfy an accumulated debt.
In 1973 Baker performed at Carnegie Hall to a standing ovation. The following year, she appeared in a Royal Variety Performance at the London Palladium, and then at the Monacan Red Cross Gala, celebrating her 50 years in French show business. Advancing years and exhaustion began to take their toll; she sometimes had trouble remembering lyrics, and her speeches between songs tended to ramble. She still continued to captivate audiences of all ages.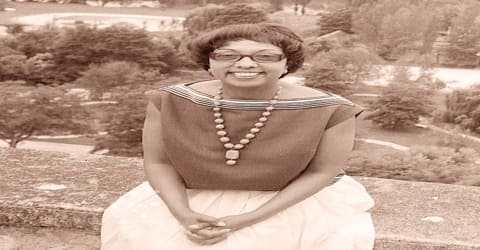 In 1974, Baker performed for a Royal Variety Performance at the London Palladium. That year, she also performed for the Monacan Red Cross Gala, just before she commemorated the 50th year of her dancing career. In April 1975, she performed at the Bobino Theater in Paris on the 50th anniversary of her dancing career. The event witnessed many celebrity attendees.
Awards and Honor
In 1961, Josephine Baker was awarded the Croix de Guerre and the Legion of Honour, highly esteemed French military honors for her role in the French Resistance movement.
Death and Legacy
In her later years, Baker converted to Roman Catholicism. In 1968, Baker lost her castle owing to unpaid debts; afterward, Princess Grace offered her an apartment in Roquebrune, near Monaco.
Josephine Baker died in her sleep of a stroke on April 12, 1975, at the age of 68. She received a full Roman Catholic funeral that was held at L'Église de la Madeleine. The only American-born woman to receive full French military honors at her funeral, Baker's funeral was the occasion of a huge procession. After a family service at Saint-Charles Church in Monte Carlo, Baker was interred at Monaco's Cimetière de Monaco.
Josephine Baker has been depicted in many works of art, be it in films, literature or television. She was portrayed in the musical, 'A La Recherche de Josephine – New Orleans for Ever', the films, 'Frida', 'Anastasia','Les Triplettes de Belleville', 'Das Boot' and 'Midnight in Paris'. She was referenced in the works of literature,'Es Muss NichtImmerKaviarSein', 'Josephine's Incredible Shoe & The Blackpearls' by Peggi Eve Anderson-Randolp, and the play 'Josephine and I'.
In 2015 Baker was inducted into the Legacy Walk in Chicago, Illinois, USA. The Piscine Joséphine Baker is a swimming pool along the banks of the Seine in Paris named for her.
Information Source: