Full name: William Pitt
Date of birth: 28 May 1759
Place of birth: Hayes, Kent, England
Date of death: 23 January 1806 (aged 46)
Place of death: Putney, England
Occupation: Politician
Political party: Whig (Before 1783); Tory (1783–1806)
Father: William Pitt, 1st Earl of Chatham
Mother: Lady Hester Grenville
Early Life
William Pitt the Younger (May 28, 1759 – January 23, 1806) was a British politician who, at the age of 24, became the country's youngest Prime Minister. He is well recognized for securing England's safety through difficult times. From 1783 to 1801, then again from 1804 until his death in 1806 (technically he was first minister, as the title of Prime Minister was not made official until 1905), he was Prime Minister of the United Kingdom.
During Pitt's time as Prime Minister, he also served as Chancellor of the Exchequer. To separate himself from his father, William Pitt, 1st Earl of Chatham, who had previously served as Prime Minister and is referred to as "William Pitt the Elder" (or "Chatham" by historians), he is referred to as "Pitt the Younger." Pitt, who was born in the United Kingdom to the Earl of Chatham, had been sick since he was a child..
He was a clever child despite his terrible health, and he graduated from Cambridge University as a teenager. At the age of 21, he was elected to parliament and eventually served as the Chancellor of the Exchequer. Major European political events dominated Pitt's prime ministership, which took place during King George III's reign, such as the French Revolution and the Napoleonic Wars.
Pitt proclaimed himself a "independent Whig" and was typically opposed to the creation of a tight partisan political system, despite the fact that he was commonly referred to as a Tory or "new Tory." His government tried to repair public finances that had become severely stressed following the American War of Independence, as well as levying additional taxes to generate money. Pitt had long believed that England and Ireland should be united, and once the French declared war on Britain, he enacted an Act of Union to bring the two countries together.
However, he was forced to quit in 1801 after facing intense royal resistance in his attempts to remove limitations on Catholicism in Ireland. Pitt's disposition, according to historian Asa Briggs, did not endear himself to the British mind because he was too isolated, too colorless, and exhibited an attitude of superiority far too often.
With Napoleon threatening invasion three years later, the monarch was compelled to ask Pitt to form a government, and he was re-elected Prime Minister in 1804. Pitt's already poor health was further strained when the Third Coalition against France collapsed, resulting in his death.
Childhood and Educational Life
William Pitt was the second son of William Pitt, 1st earl of Chatham, a famous statesman of the mid-18th century, whose energy contributed much to Britain's successful prosecution of the Seven Years' War (1756–63) with France. Pitt was born in Hayes Place in the town of Hayes, Kent, on May 28, 1759. His mother, Hester Grenville, was the sister of previous Prime Minister George Grenville, therefore he came from a political family on both sides.
Pitts was initially schooled at home by the Reverend Edward Wilson, and being a clever young man, he soon learned Latin and Greek. In 1773, he enrolled in Pembroke College in Cambridge, where he studied mathematics, chemistry, and history, among other subjects. George Pretyman, Pitt's instructor at Cambridge, became a close personal friend. Pitt then became Pretyman Bishop of Lincoln, then Winchester, and benefited from his counsel throughout his political career.
Pitt elected to graduate without having to pass examinations in 1776, taking use of a rarely used privilege available solely to the sons of noblemen. Pitt the Younger's father died in 1778, and as the younger son, he received a tiny estate. In the summer of 1780, he was called to the bar after studying law at Lincoln's Inn.
Personal Life
Pitt has had health issues since he was a child, including gout and poor digestion. He never married and had no children throughout his life. Pitt's excessive consumption of port wine earned him the moniker "three-bottle man." Each of these bottles would be around 350 millilitres (12 US fl oz) in volume.
At one point rumours emerged of an intended marriage to Eleanor Eden, to whom Pitt had grown close. Pitt broke off the potential marriage in 1797, writing to her father, Lord Auckland, "I am compelled to say that I find the obstacles to it decisive and insurmountable."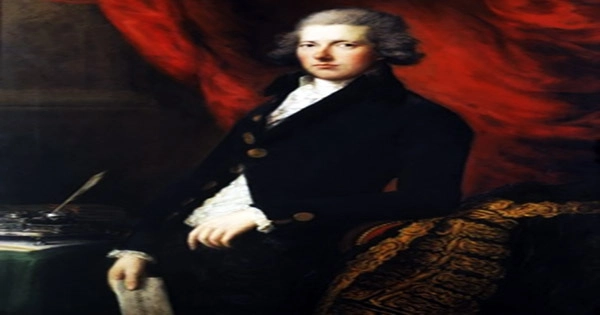 Working and Political Career
William Pitt ran for the University of Cambridge seat in the general elections of September 1780, but lost. Pitt, with the support of his university classmate Charles Manners, 4th Duke of Rutland, was able to acquire the patronage of James Lowther, allowing him to enter Parliament. Early in his career, he was offered various lesser office positions, but he preferred to keep his political independence and wait for more serious roles.
Lowther effectively controlled the pocket borough of Appleby, and Pitt was elected to the House of Commons in January 1781 after a by-election in that area. Pitt's election to parliament is paradoxical in that he afterwards railed against the same shady boroughs that had won him his place. Pitt gave a brilliant maiden speech and, when it became evident that a new ministry would be formed soon, declared with amazing self-confidence that he would not accept a subordinate position in March 1782.
Pitt was offered the position of Prime Minister the next year after Lord Shelburne resigned, but he wisely withdrew since he realized he would not be able to garner the support of the House of Commons. On April 2, 1783, Charles James Fox and Lord North formed a coalition administration, purportedly led by William Cavendish-Bentinck, 3rd Duke of Portland.
Pitt's position as Chancellor of the Exchequer was taken away from him, and he joined the Opposition. In December 1783, the Fox-North coalition government collapsed due to a deadlock over Edmund Burke's bill to restructure the East India Company. The law was introduced by Fox, but King George III was opposed to it. The bill passed in the Commons, but the King intervened and ensured that it was defeated in the Lords. The King removed the Fox-North and appointed William Pitt as Prime Minister when the proposals failed in the Upper House.
Pitt became Britain's youngest Prime Minister when he was appointed as First Lord of the Treasury and Chancellor of the Exchequer in December 1783, at the age of 24. Pitt's ministry lasted 17 years, despite some early public skepticism about the government. The government was defeated by 39 votes on a hypothetical motion of censure when Parliament reconvene in January 1784, but Pitt refused to quit, and George III was willing to abdicate rather than yield to the Fox–North combination again.
In the 1784 general elections, he obtained a huge majority with the help of the King and the House of Lords. Pitt focused on decreasing the national debt and combating smuggling throughout that year. He established the sinking fund in 1786 to pay off the national debt, as well as other significant financial and administrative reforms. Pitt was a reformer in the realm of colonial administration, bringing improvements to both India and Canada.
Pitt's greatest achievements were between 1784 and 1789, when the French Revolution erupted, posing fresh challenges. Pitt formed the Triple Alliance with Prussia and the United Provinces in 1788 in order to limit French power in Europe. Pitt used the alliance to persuade Spain to give up its claim to sole sovereignty over the western coasts of North and South America during the Nootka Sound Controversy in 1790. The Alliance, on the other hand, failed to provide any other significant benefits to the United Kingdom.
Pitt was always concerned about his financial situation. Smuggled goods account for a fifth of all imports into the United Kingdom. By decreasing duties on easily smuggled things like tea, wine, spirits, and tobacco, he made it easier for honest merchants to import goods. Customs collections increased by roughly £2 million each year as a result of this approach. After France declared war on England in 1793, Pitt's career became increasingly difficult, with his major focus being on winning the war against France.
Pitt prioritized the political unification of Ireland and England, which he achieved by the Act of Union of 1800. Pitt's attempt to remove limitations on Roman Catholics that same year, however, was unsuccessful and met with the King's firm denial. In March 1801, he resigned from his position as a result. Addington requested Pitt to join the administration in March 1803; however, Pitt stated that he would only return as Prime Minister.
In May 1803, war broke out once more, and by 1804 Pitt was growing increasingly critical of the government's financial policies and actions to counter the mounting threat of invasion. Pitt was recalled to office in 1804, when King George III ordered him to establish government for the second time and lead England against Napoleon Bonaparte. Pitt subsequently returned to the Prime Minister's office and assumed command.
Pitt forged an alliance against France with Russia, Austria, and Sweden, but his lengthy years of combat service had deteriorated his health, and the news of England's allies' defeat at the Battle of Austerlitz absolutely destroyed Pitt. The Battle of Trafalgar, fought in October 1805, was won by British Admiral Horatio Nelson, 1st Viscount Nelson, securing British naval superiority for the rest of the war.
One of Pitt's most notable achievements was the recovery of the country's economy following the American Revolutionary War. He was successful in dealing with the increasing national debt, as well as making changes to the tax structure to increase revenue production.
Retirement and Later Life
Pitt's health, which had never been strong, was now deteriorating. On November 9, 1805, he gave his final public speech in the Guildhall in London. Some of his colleagues were resolved to push him to quit as the only way to save his life by January 15, 1806, and the King was considering his successor.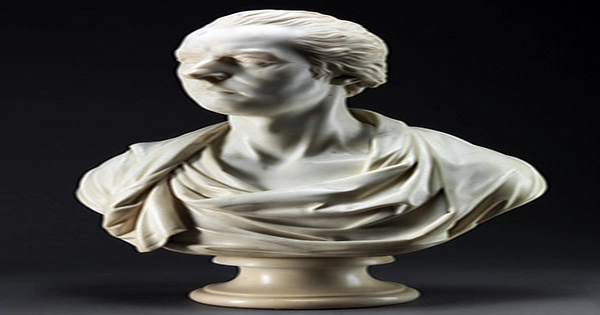 Death and Legacy
William Pitt died on account of his lifelong illnesses on January 23, 1806, at Bowling Green House on Putney Heath, London, England. His body was buried in Westminster Abbey on 22 February, having lain in state for two days in the Palace of Westminster. Despite some opposition, a motion to honor him with a public funeral and a monument was passed.
William Pitt the Younger was a prime minister who expanded his office's powers. He helped define the function of the Prime Minister as the supervisor and co-ordinator of the many government ministries, despite opposition from several members of his Cabinet. Conservatives hailed him as a great patriotic hero after his death.