Biography of Allen Ginsberg
Allen Ginsberg – American poet, philosopher, and writer.
Name: Irwin Allen Ginsberg
Date of Birth: June 3, 1926
Place of Birth: Newark, New Jersey, U.S.
Date of Death: April 5, 1997 (aged 70)
Place of Death: New York City, U.S.
Occupation: Writer, poet
Father: Louis Ginsberg
Mother: Naomi Livergant Ginsberg
Partner: Peter Orlovsky (1954–1997; Ginsberg's death)
Early Life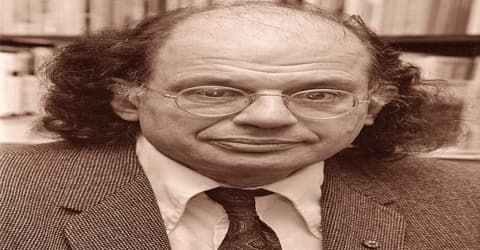 Allen Ginsberg is one of the 20th century's most influential poets, was born on June 3, 1926, in Newark, New Jersey, U.S. and eventually became one of the founding fathers of the Beat Generation with his revolutionary poem "Howl." He vigorously opposed militarism, economic materialism, and sexual repression and was known as embodying various aspects of this counterculture, such as his views on drugs, hostility to bureaucracy and openness to Eastern religions. He was one of many influential American writers of his time known as the Beat Generation, which included famous writers such as Jack Kerouac and William S. Burroughs.
A prominent personality in the "Beat Generation", his poetry is highly inspired by the epic and free verse style poetry of American poet Walt Whitman. Ginsberg highly raised voice against the promise of American democracy, the central importance of erotic experience, and the spiritual quest for the truth of everyday existence through his writings. Ginsberg was inclined towards Buddhism. His popular poem, "Howl" is among the classic poems of this group of writers. In October 1955, he and five other anonymous poets recited free reading at an experimental art gallery in San Francisco.
Ginsberg is best known for his poem "Howl", in which he denounced what he saw as the destructive forces of capitalism and conformity in the United States. In 1956, "Howl" was seized by San Francisco police and US Customs. In 1957, it attracted widespread publicity when it became the subject of an obscenity trial, as it described heterosexual and homosexual sex at a time when sodomy laws made homosexual acts a crime in every U.S. state. "Howl" reflected Ginsberg's own homosexuality and his relationships with a number of men, including Peter Orlovsky, his lifelong partner. Judge Clayton W. Horn ruled that "Howl" was not obscene, adding, "Would there be any freedom of press or speech if one must reduce his vocabulary to vapid innocuous euphemisms?"
Throughout his life, political activism was consistent with religious beliefs. He also participated enthusiastically in various non-violent political protests. Ginsberg was honored with the National Book Award for poetry in 1974, for his book of poems titled "The Fall of America".
Allen Ginsberg took part in decades of non-violent political protest against everything from the Vietnam War to the War on Drugs. His poem "September on Jessore Road", calling attention to the plight of Bangladeshi refugees, exemplifies what the literary critic Helen Vendler described as Ginsberg's tireless persistence in protesting against "imperial politics, and persecution of the powerless."
Ginsberg's collection The Fall of America shared the annual U.S. National Book Award for Poetry in 1974. In 1979 he received the National Arts Club gold medal and was inducted into the American Academy and Institute of Arts and Letters. Ginsberg was a Pulitzer Prize finalist in 1995 for his book Cosmopolitan Greetings: Poems 1986–1992.
Childhood, Family and Educational Life
Irwin Allen Ginsberg was born on June 3, 1926, to Louis Ginsberg and Naomi Livergant Ginsberg, in Newark, New Jersey, and grew up in the city of Paterson. His mother Naomi had immigrated from Russia to the states while his father Louis was a poet and teacher. His mother struggled with mental illness. He discovered poetry at a young age.
In 1937, his mother attempted suicide. Ginsberg also started writing that year. One of his earliest influences was Walt Whitman. In addition to poetry, Ginsberg was interested in politics.
In 1943, Ginsberg graduated from Eastside High School and briefly attended Montclair State College before entering Columbia University on a scholarship from the Young Men's Hebrew Association of Paterson. Upon receiving the scholarship from "Young Men's Hebrew Association of Paterson", Ginsberg joined Columbia University.
However, due to financial difficulties, he had to work with Merchant Marine to continue his studies. During Ginsberg's stay at Columbia, he contributed greatly to the Columbia Review literary journal, the Jester humor magazine. He also won the Woodberry Poetry Prize and became president of the Philolexian Society. His mother passed away in 1956. Her death deeply inspired Ginsberg to write "Kaddish for Naomi Ginsberg". Ginsberg has stated that he considered his required freshman seminar in Great Books, taught by Lionel Trilling, to be his favorite Columbia course.
Personal Life
In 1943, Ginsberg discovered within himself "mountains of homosexuality." He expressed this desire openly and graphically in his poetry. He also struck a note for gay marriage by listing Peter Orlovsky, his lifelong companion, as his spouse in his Who's Who entry. Subsequent gay writers saw his frank talk about homosexuality as an opening to speak more openly and honestly about something often before only hinted at or spoken of in metaphor.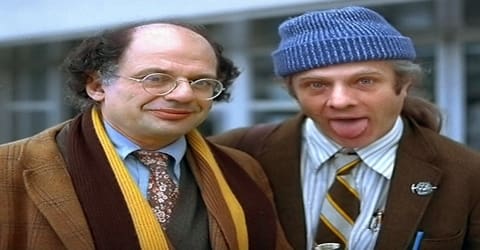 (Ginsberg with his partner, poet Peter Orlovsky)
Initially, Ginsberg was romantically involved with Elise Nada Cowen. He met her through Alex Greer, a philosophy professor at Barnard College. He had a love affair with Burroughs, whose wife died a few years earlier during a dare gone tragically wrong. Together, Burroughs and Ginsberg worked on a book of their letters, called Yage Letters. Ginsberg ended things with Burroughs before long. He traveled a lot, and then had another affair with Neal Cassady. But later when he acquainted with Peter Orlovsky in San Francisco, he fell in love with him. Ginsberg and Orlovsky remained partners all through life.
In writing about sexuality in graphic detail and in his frequent use of language seen as indecent, he challenged and ultimately changed obscenity laws. He was a staunch supporter of others whose expression challenged obscenity laws (William S. Burroughs and Lenny Bruce, for example).
Career and Works
Ginsberg graduated from Columbia in 1948, but in the following year was involved as an accomplice in a robbery. To avoid jail time, Ginsberg pleaded insanity, spending time in the university's mental health facilities. Upon his release, he started to study under poet William Carlos Williams and worked for a time at a Manhattan ad agency.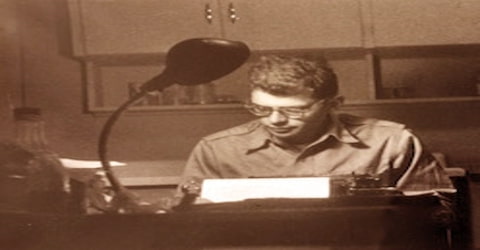 Ginsberg befriended William Carlos Williams, who encouraged him to publish his first book of poetry. Allen started experimenting with his style of poetry. The poem 'Green Automobile' is one of his experiments and was published in 1953.
"Howl", Ginsberg's first published book, laments what he believed to have been the destruction by the insanity of the "best minds of his generation." Dithyrambic and prophetic, owing something to the romantic bohemianism of Walt Whitman, it also dwells on homosexuality, drug addiction, Buddhism, and Ginsberg's revulsion from what he saw as the materialism and insensitivity of post-World War II America.
In 1954, Ginsberg moved to San Francisco and became part of the countercultural gathering that would come to be known as the Beat Movement, which used a number of artistic and sensory modes to eschew rigid rules of society. It was also in the Bay Area where Ginsberg met model Peter Orlovsky, who would become his companion.
In New York, Ginsberg got introduced with Gregory Corso, a famous American poet in the Pony Stable Bar, which was one of the city's first open lesbian bars. Thereafter, he denoted considerable time in reading poems of Corso and realized that the latter was "spiritually gifted". Ginsberg later dedicated his most famous poem, "Howl" to his friend Carl Solomon. Before 1955, this poem was also believed to be an autobiography of Ginsberg.
Ginsberg was introduced to Peter Orlovsky, an American poet in San Francisco in the year 1954. He also met several members of the San Francisco Renaissance.  All the poets he met during this period, later became members of the "Beat Generation". Ginsberg also founded "Beatitude", a poetry magazine, in 1959, along with other founders such as John Kelly, Bob Kaufman, A. D. Winans, and William Margolis.
In 1955, Ginsberg wrote 'Howl.' The larger collection was published by City Lights Books a year later as Howl and Other Poems. A few months later, his mother died. Allen Ginsberg's luck kept getting worse: the United States government seized about 500 copies of his book, Howl, and Other Poems. The publisher printed more books, but after two undercover cops bought copies of it, they issued arrests for the publishers. The charge was for distributing obscene literature. There was a trial, and the ACLU defended Ginsberg; however, Ginsberg was traveling through Europe during this time.
Wally Hedrick a painter and co-founder of the Six Gallery approached Ginsberg in mid-1955 and asked him to organize a poetry reading at the Six Gallery. At first, Ginsberg refused, but once he had written a rough draft of "Howl", he changed his "fucking mind", as he put it. Ginsberg advertised the event as "Six Poets at the Six Gallery". One of the most important events in Beat mythos, known simply as "The Six Gallery reading" took place on October 7, 1955. The event, in essence, brought together the East and West Coast factions of the Beat Generation. Of more personal significance to Ginsberg, the reading that night included the first public presentation of "Howl", a poem that brought worldwide fame to Ginsberg and to many of the poets associated with him. An account of that night can be found in Kerouac's novel The Dharma Bums, describing how the change was collected from audience members to buy jugs of wine, and Ginsberg reading passionately, drunken, with arms outstretched.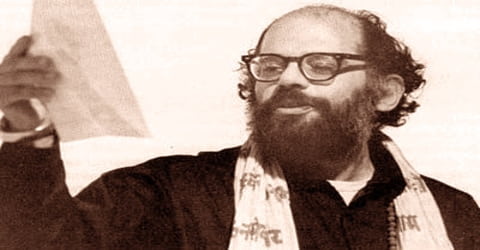 Allen Ginsberg returned to his love of politics when he joined the Committee on Poetry, a committee that was formed to raise money to fight against the government, which had been breaking up poetry readings.
Ginsberg's principal work, "Howl", is well known for its opening line: "I saw the best minds of my generation destroyed by madness, starving hysterical naked …" "Howl" was considered scandalous at the time of its publication, because of the rawness of its language. Shortly after its 1956 publication by San Francisco's City Lights Bookstore, it was banned for obscenity. The ban became a cause célèbre among defenders of the First Amendment and was later lifted after Judge Clayton W. Horn declared the poem to possess redeeming artistic value. Ginsberg and Shig Murao, the City Lights manager who was jailed for selling "Howl," became lifelong friends.
Empty Mirror, a collection of earlier poems, appeared along with Kaddish and Other Poems in 1961, followed by Reality Sandwiches in 1963. Kaddish, one of Ginsberg's most important works, is a long confessional poem in which the poet laments his mother's insanity and tries to come to terms with both his relationship to her and with her death. In the early 1960s, Ginsberg began a life of ceaseless travel, reading his poetry at campuses and coffee bars, traveling abroad, and engaging in left-wing political activities. He became an influential guru of the American youth counterculture in the late 1960s. He acquired a deeper knowledge of Buddhism, and increasingly a religious element of love for all sentient beings entered his work.
Ginsberg was prolific with his writing during the '60s, with some of his published titles including Reality Sandwiches (1963) and Planet News 1961-1967 (1969), and also worked with musical forms as well. Ginsberg also came up with the phrase "flower power," which he used to describe the peace movements that fueled much of the anti-war demonstrations he took part in, including his protests against the Vietnam War.
Throughout his life, Allen Ginsberg traveled either alone or with friends to many different countries, frequenting Morocco and Europe especially. During his travels, Allen Ginsberg's writing and sexuality resulted in him being a controversial subject, and he was kicked out of first Cuba and then Czechoslovakia. Even when he finally came back to the United States, Ginsberg's travels were not over: he kept traveling around the country, spending his time recording spontaneous poetry on a tape recorder. This collection was later called The Fall of America: Poems of These States.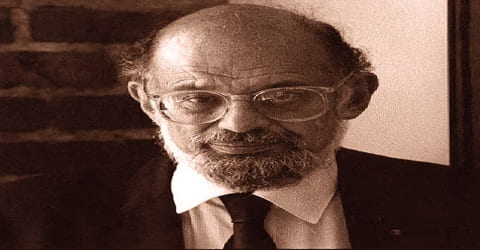 During 1962–1963, Ginsberg and Orlovsky traveled extensively across India, living half a year at a time in Calcutta (now Kolkata) and Benares (Varanasi). Also during this time, he formed friendships with some of the prominent young Bengali poets of the time including Shakti Chattopadhyay and Sunil Gangopadhyay. Ginsberg had several political connections in India; most notably Pupul Jayakar who helped him extends his stay in India when the authorities were eager to expel him.
Ginsberg kept traveling both through Europe and the United States over the following years, getting up to the same legal trouble and expanding his network of fellow writer friends. He was arrested in Italy for an obscene reading, of which he was eventually found not guilty, arrested for his anti-war protests in the United States and involved himself in the legalization of drugs such as LSD.
Ginsberg was an advocate of drug use, though he would generally walk away from this position after he studied yoga and meditation during a 1962 voyage to India. Ginsberg later converted to Buddhism and founded the Jack Kerouac School of Disembodied Poetics of the Naropa Institute, which focused on Buddhist teachings. He was also a world traveler, remaining for extended periods of time in Latin America and Europe.
His later volumes of poetry included Planet News (1968); The Fall of America: Poems of These States, 1965–1971 (1972), which won the National Book Award; Mind Breaths: Poems 1972–1977 (1978); and White Shroud: Poems 1980–1985 (1986). His Collected Poems 1947–1980 appeared in 1984. Collected Poems, 1947–1997 (2006) is the first comprehensive one-volume collection of Ginsberg's published poetry.
In May 1965, Ginsberg arrived in London and offered to read anywhere for free. Shortly after his arrival, he gave a reading at Better Books, which was described by Jeff Nuttall as "the first healing wind on a very parched collective mind".
Tom McGrath wrote: "This could well turn out to have been a very significant moment in the history of England or at least in the history of English Poetry".
Soon after the bookshop reading, plans were hatched for the International Poetry Incarnation, which was held at the Royal Albert Hall in London on June 11, 1965. The event attracted an audience of 7,000, who heard readings and live and tape performances by a wide variety of figures, including Ginsberg, Adrian Mitchell, Alexander Trocchi, Harry Fainlight, Anselm Hollo, Christopher Logue, George MacBeth, Gregory Corso, Lawrence Ferlinghetti, Michael Horovitz, Simon Vinkenoog, Spike Hawkins and Tom McGrath. The event was organized by Ginsberg's friend, the filmmaker Barbara Rubin.
In 1970, Ginsberg ran into Buddhist master Chögyam Trungpa Rinpoche while hailing a cab. The two became instant friends and because of Trungpa, Ginsberg got into Buddhism and eventually took his vows.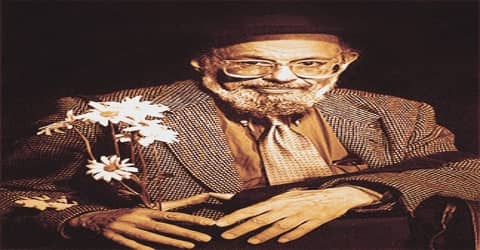 Allen Ginsberg called attention to the suffering of victims during the Bangladesh Liberation War in 1971. He wrote his legendary 152-line poem, September on Jessore Road, after visiting refugee camps and witnessing the plight of millions fleeing the violence.
Millions of daughters walk in the mud
Millions of children wash in the flood
A Million girls vomit & groan
Millions of families hopeless alone
Ginsberg's poem also serves as an indictment of the United States:
Where are the helicopters of U.S. AID?
Smuggling dope in Bangkok's green shade.
Where is America's Air Force of Light?
Bombing North Laos all day and all night?
Out of the poem, he made a song that was performed by Bob Dylan, other musicians and Ginsberg himself.
The last few lines of the poem read:
Millions of babies in pain
Millions of mothers in rain
Millions of brothers in woe
Millions of children nowhere to go
In the 1980s and '90s, he continued to write and worked with musical artists like Philip Glass, Bono, Sonic Youth, and the Clash.
He accepted the invitation to be the special guest's appearance at the NYU Poetry Slam on February 20, 1997. He wrote his last poem "Things I'll Not Do (Nostalgias)" on March 30, 1997, just a few days before his death.
Awards and Honor
Ginsberg won the National Book Award for his book "The Fall of America" in 1974.
In 1986, Ginsberg was awarded the Golden Wreath by the Struga Poetry Evenings International Festival in Macedonia, the second American poet to be so awarded since W.H. Auden. At Struga, he met with the other Golden Wreath winners Bulat Okudzhava and Andrei Voznesensky.
In 1993, he awarded with the medal of Chevalier des Arts et des Lettres by the French Minister of Culture.
Death and Legacy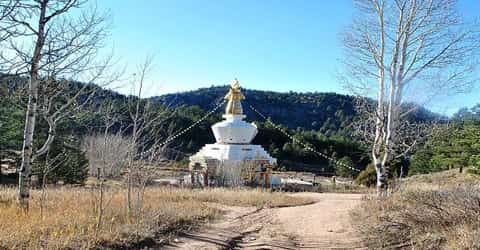 (Shambala Mountain Center, path to Ginsberg and Orlovsky burial place)
In the 1970s, Ginsberg suffered two minor strokes which were first diagnosed as Bell's palsy, which gave him significant paralysis and stroke-like drooping of the muscles in one side of his face. Later in life, he also suffered constant minor ailments such as high blood pressure. Many of these symptoms were related to stress, but he never slowed down his schedule.
Already ailing from hepatitis and congestive heart failure, among other health issues, Ginsberg was diagnosed with liver cancer in the spring of 1997. He died shortly after on April 5, 1997, in his East Village loft surrounded by friends and old lovers. He was 70 years old. One-third of Ginsberg's ashes were buried in his family plot in Gomel Chesed Cemetery in Newark, NJ. He was survived by Orlovsky.
When Orlovsky died, as per Ginsberg's wishes, another third of his ashes were buried alongside Orlovsky at Shambhala Mountain Center in Colorado. The remaining third of the ashes are buried at Jewel Heart, Gelek Rimpoche's sangha, in India.
In addition to teaching at Naropa University, which hosted a college called the Jack Kerouac School of Disembodied Poetics, Ginsberg also won a post at Brooklyn College in 1986, for which he was paid his first consistent salary in a long time. New York University also hosted a gathering of Beat writers in 1994. The same year, Stanford University bought Allen Ginsberg's complete archive of letters and writing from Columbia University for $1 million.
The Letters of Allen Ginsberg was published in 2008, and a collection edited by Bill Morgan and David Stanford that focuses on Ginsberg's correspondence with Kerouac was published as Jack Kerouac and Allen Ginsberg: The Letters in 2010. Wait Till I'm Dead: Uncollected Poems (2016) compiled a verse that Ginsberg had submitted to various publications and selected from his correspondence.
In "Howl" and in his other poetry, Ginsberg drew inspiration from the epic, free verse style of the 19th-century American poet Walt Whitman. Both wrote passionately about the promise (and betrayal) of American democracy, the central importance of erotic experience, and the spiritual quest for the truth of everyday existence. J. D. McClatchy, an editor of the Yale Review, called Ginsberg "the best-known American poet of his generation, as much a social force as a literary phenomenon." McClatchy added that Ginsberg, like Whitman, "was a bard in the old manner outsized, darkly prophetic, part exuberance, part prayer, part rant. His work is finally a history of our era's psyche, with all its contradictory urges."
McClatchy's barbed eulogies define the essential difference between Ginsberg ("a beat poet whose writing was … journalism raised by combining the recycling genius with a generous mimic-empathy, to strike audience-accessible chords; always lyrical and sometimes truly poetic") and Kerouac ("a poet of singular brilliance, the brightest luminary of a 'beat generation' he came to symbolize in popular culture … though in reality he far surpassed his contemporaries … Kerouac is an originating genius, exploring then answering – like Rimbaud a century earlier, by necessity more than by choice – the demands of authentic self-expression as applied to the evolving quicksilver mind of America's only literary virtuoso …")
Information Source: