Biography of Natalie Cole
Natalie Cole – American singer, voice actress, songwriter, and actress.
Name: Natalie Maria Cole
Date of Birth: February 6, 1950
Place of Birth: Los Angeles, California, United States
Date of Death: December 31, 2015 (aged 65)
Place of Death: Cedars-Sinai Medical Center, Los Angeles, California, United States
Occupation: Singer, Songwriter, Actress
Father: Nat King Cole
Mother: Maria Cole
Spouse/Ex: Marvin Yancy (m. 1976-1980), André Fischer (m. 1989-1995), Kenneth Dupree (m. 2001-2004)
Children: Robert Adam "Robbie" Yancy (October 14, 1977 – August 14, 2017)
Early Life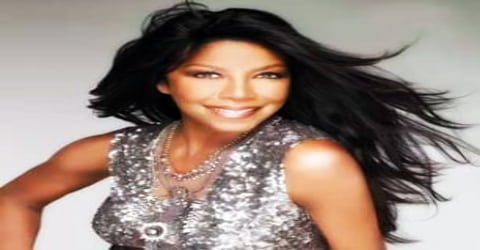 An American singer, who forged a successful career performing rhythm and blues and jazz-based pop music, Natalie Cole was born on February 6, 1950, at Cedars of Lebanon Hospital in Los Angeles, California, U.S. to American singer and jazz pianist Nat King Cole and former Duke Ellington Orchestra singer Maria Hawkins Ellington, and raised in the affluent Hancock Park district of Los Angeles. She began in the '70s as a soul-rooted artist, had success in the '80s with pop-oriented R&B material, and then followed in the footsteps of her father with traditional pop as her foundation from the '90s through the early 2010s.
The daughter of the legendary musician Nat King Cole, she rose to fame in the 1970s with her hits "This Will Be", "Our Love" and "Inseparable". After a gap of a few years, she went on to re-emerge as a pop artist with her 1987 album 'Everlasting.' In the 1990s, Cole released her biggest hit ever, 'Unforgettable… with Love' that sold over 7 million copies and also won her seven Grammy Awards. Raised in Los Angeles' exclusive Hancock Park area, Natalie Cole grew up in a sophisticated musical atmosphere. She consciously moved away from her famous father's shadow and found meteoric success on her own.
In the 1990s, Cole sang traditional pop by her father, resulting in her biggest success, Unforgettable… with Love, which sold over seven million copies and won her seven Grammy Awards. She sold over 30 million records worldwide.
However, her father, who broke many racial barriers during his own musical career, did not live long enough to see his daughter's success, dying of lung cancer sometime after Cole's 15th birthday. Her father's untimely death scarred her emotionally and it was music that helped heal her. Cole attended the University of Massachusetts and majored in child psychology before briefly attending the University of Southern California. She began her extraordinary musical career following her graduation. In December 2015, Cole breathed her last at Cedars-Sinai Medical Center in Los Angeles.
Childhood, Family and Educational Life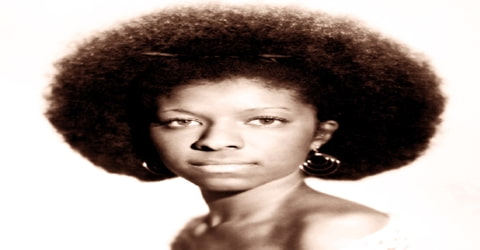 Natalie Cole, in full Natalie Maria Cole, was born on February 6, 1950, in Los Angeles, California, the USA to popular singer Nat King Cole and his wife Maria Hawkins Ellington, a former orchestra singer. She was a grandniece of the famous educator Charlotte Hawkins Brown and the niece of Freddy Cole who is a popular pianist and singer.
Cole grew up with an older adopted sister, Carole "Cookie" Cole (1944-2009) (her mother Maria's younger sister's daughter), adopted brother Nat "Kelly" Cole (1959-1995), and younger twin sisters Timolin and Casey (born 1961). Through her mother, Cole was a grandniece of educator Charlotte Hawkins Brown.
At the age of six, Cole sang for her father's Christmas album and later started performing at the age of 11. Cole attended Northfield School for Girls (now Northfield Mount Hermon School) before her father's death in 1965. She enrolled in the University of Massachusetts Amherst. She transferred briefly to the University of Southern California where she pledged the Upsilon chapter of Delta Sigma Theta sorority. Cole later transferred back to the University of Massachusetts, where she majored in Child Psychology and minored in German, graduating in 1972.
Personal Life
Natalie Cole was married three times in her lifetime. Cole married Marvin Yancy, songwriter, producer, and former member of the 1970s R&B group The Independents on July 31, 1976. She had a son, Robert Adam "Robbie" Yancy (October 14, 1977 – August 14, 2017); he was a musician who toured with her. Cole and Yancy got divorced in 1980; Yancy died of a heart attack in 1985, aged 34.
In 1989, Cole married record producer and former drummer for the band Rufus, Andre Fischer; they were divorced in 1995. In 2001, Cole married Bishop Kenneth Dupree; they divorced in 2004. In 2017, son Robbie died of a heart attack, aged 39.
Career and Works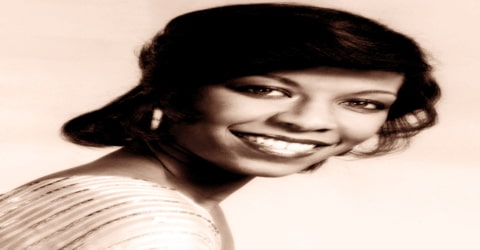 Natalie Cole made her stage debut at age 11 and sang in college. She met the writing and producing a team of Chuck Jackson and Marvin Yancey in 1973. The next year they collaborated on some sessions that were recorded at Curtis Mayfield's Curtom studios in Chicago.
After graduation, Natalie Cole started singing at clubs with her band Black Magic. She then began performing R&B and rock numbers at various venues. It was during this time that she was approached by producers Marvin Yancy and Chuck Jackson who wanted to work with her. Cole then began recording songs with Yancy, who later sent them to numerous record labels. Almost every label turned them down except Capitol Records, Cole's father's label. She ultimately signed with Capitol Records and released her debut studio album titled 'Inseparable' in 1975. Two of the album's songs "This Will Be" and "Inseparable" became hits.
Becoming an instant star, Cole responded to critics who predicted a sophomore slump with Natalie, released in 1976. The album, like Inseparable, became a gold success thanks to the funk-influenced cut "Sophisticated Lady" and the jazz-influenced "Mr. Melody". Cole released her first platinum record with her third release, Unpredictable, mainly thanks to the number-one R&B hit, "I've Got Love on My Mind". Originally an album track, the album's closer, "I'm Catching Hell", nonetheless became a popular Cole song during live concert shows. Later in 1977, Cole issued her fourth release and second platinum album, Thankful, which included another signature Cole hit, "Our Love". Cole was the first female artist to have two platinum albums in one year. To capitalize on her fame, Cole starred on her own TV special, which attracted such celebrities as Earth, Wind & Fire, and also appeared on the TV special, "Sinatra and Friends." In 1978, Cole released her first live album, Natalie Live!
In 1979, Cole released two albums, 'I Love You So' and 'We're the Best of Friends'. Both these albums went gold in the USA, thus continuing her popularity. Following the release of her eighth album, 1980's Don't Look Back, Cole's career began to take a detour. While Cole scored an adult contemporary hit with the soft rock ballad "Someone That I Used to Love" off the album, the album itself failed to go gold.
In 1981, Cole's personal problems, including battles with drug addiction, began to attract public notice, and her career suffered as a result. In 1983, following the release of her album I'm Ready, released on Epic, Cole entered a rehab facility in Connecticut and stayed there for a period of six months.
Following her release from the rehab, Cole signed a deal with the Atco imprint Modern Records and released her album 'Dangerous' in 1985, thus beginning the process of rebuilding her career.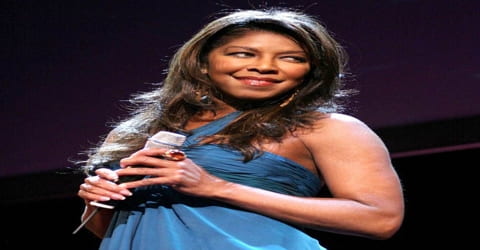 In 1987, Cole changed to EMI-Manhattan Records and released the album Everlasting, which returned her to the top of the charts thanks to singles such as "Jump Start (My Heart)", the top ten ballads, "I Live For Your Love", and her dance-pop cover of Bruce Springsteen's "Pink Cadillac". That success helped Everlasting reach one million in sales and become Cole's first platinum album in ten years. She scored more hits with "I Live for Your Love," and "Over You" in 1987, and "Pink Cadillac," a cover of a Bruce Springsteen tune, in 1988, as she eased into another stylistic shift of focus. In 1989, Cole released her follow-up to Everlasting, Good to Be Back, which produced the number two hit "Miss You Like Crazy"; it also achieved international success, reaching the top ten in the United Kingdom.
Cole released the follow-up to 'Everlasting' titled 'Good to Be Back' (1989) that produced two hits including "Miss You Like Crazy". The album also achieved moderate international success. In the early 1980s, Cole's career stalled because of drug problems and a serious throat ailment. She eventually overcame her difficulties, and by the end of the decade, she had begun singing more jazz-inspired pop.
Cole released her best-selling album with 1991's Unforgettable… with Love on Elektra Records, which saw Cole singing songs her famous father recorded, nearly 20 years after she initially had refused to cover her father's songs during live concerts. Cole produced vocal arrangements for the songs, with piano accompaniment by her uncle Ike Cole. Cole's label released an interactive duet between Cole and her father on the title song, "Unforgettable". The song eventually reached number fourteen on the Billboard Hot 100 and number ten on the R&B chart, going gold. Unforgettable…with Love eventually sold more than 7 million copies in the U.S. alone and won several Grammys, including Album of the Year, Record of the Year and Best Traditional Pop Vocal Performance for the top song.
In 1992, Cole became a part of the television special "A Tribute To Nat Cole" for BBC-TV. Cole released the albums 'Take a Look' (1993) and 'Holly & Ivy' (1994), both of which eventually went gold. Her other release, 'Stardust,' went platinum and helped her earn a Grammy.
In 1999, Cole returned to her 1980s-era urban contemporary recording style with the release of Snowfall on the Sahara on June and second-holiday album The Magic of Christmas on October, which recorded with London Symphony Orchestra. A year later, the singer collaborated on the production of her biopic, Livin' for Love: The Natalie Cole Story with Theresa Randle playing Natalie Cole. She released her compilation 'Greatest Hits, Vol. 1' in 2000. She changed to Verve Records later and came up with her albums 'Ask a Woman Who Knows' (2002) and Leavin' (2006). Cole made numerous guest appearances on television, including on series like 'Law & Order: Special Victims Unit,' 'I'll Fly Away,' and 'Touched by an Angel.' She also acted in a few feature films and TV flicks, most notably as the lead in 'Lily in Winter.'
Snowfall on the Sahara and The Magic of Christmas, the latter of which was recorded with the London Symphony Orchestra, were issued at the end of the decade. Ask a Woman Who Knows (2002) and Leavin' (2006) followed for Verve. Cole then moved to Rhino for Still Unforgettable (2008), another collection of pop standards that won the Grammy for Best Traditional Pop Vocal Album. The Most Wonderful Time of the Year (2010) found Cole teamed up with the Mormon Tabernacle Choir for the sake of a Christmas special originally broadcast on PBS.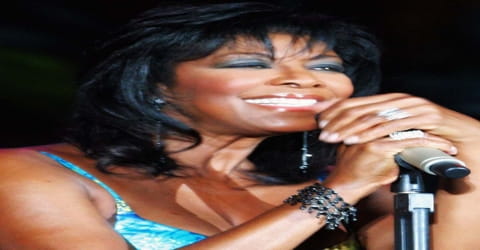 In 2001, Cole starred as herself in the miniseries 'Livin' for Love: The Natalie Cole Story'. In 2008, seventeen years after Unforgettable… with Love, she released Still Unforgettable, which include songs made famous by her father and Frank Sinatra. On July 22, 2011, she appeared on the reality show 'The Real Housewives of New York City'. The following year, Cole appeared as a guest judge on 'RuPaul's Drag Race.'
In April 2012, Cole appeared on the Pennington Great Performers with the Baton Rouge Symphony Orchestra. Like some of her father's late-'50s releases, En Español (2013) was an all-Spanish set. She was joined by the likes of Andrea Bocelli, Juan Luis Guerra, Arturo Sandoval, and, on "Acércate Más" ("Come Closer to Me"), her father via a 1958 version.
Awards and Honor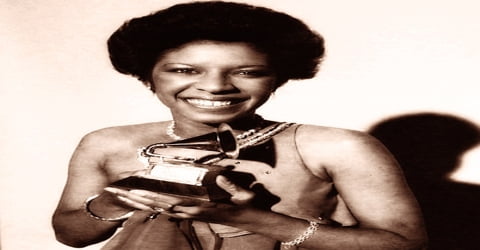 In early 1979, the singer Natalie Cole was awarded a star on the Hollywood Walk of Fame.
In 1995, Natalie Cole was awarded an Honorary Doctorate of Music from the Berklee College of Music.
Death and Legacy
Natalie Cole announced in 2008 that she had been diagnosed with hepatitis C, which is a liver disease that is spread through contact with infected blood. Cole attributed having the disease to her past intravenous drug use. Cole explained in 2009 that hepatitis C "stayed in my body for 25 years, and it could still happen to addicts who are fooling around with drugs, especially needles." On May 19, 2009, Cole received a kidney transplant. On the same day, her sister Carole passed away.
On December 31, 2015, Natalie Cole died at Cedars-Sinai Medical Center in Los Angeles due to congestive heart failure. She was aged 65. Cole's funeral was held on January 11, 2016, at the West Angeles Church of God in Christ in Los Angeles.
In 1991, Natalie Cole released her album titled 'Unforgettable… with Love' through Elektra Records. This album featured her covers of the popular songs her father had previously recorded. The album sold more than 7 million copies in the USA alone and earned a number of Grammys including the Record of the Year and Album of the Year. The recreated duet version of the much-loved song "Unforgettable," featuring the recorded vocals of Nat Cole along with the voice of Natalie Cole, was a major hit. This song went gold and reached #14 on the Billboard Hot 100 and #10 on the R&B chart.
In 2000 her autobiography, Angel on My Shoulder (written with Digby Diehl), was published.
Information Source: