Biography of Thomas Brassey
Thomas Brassey – English civil engineering contractor and manufacturer of building materials.
Name: Thomas Brassey
Date of Birth: 7 November 1805
Place of Birth: Burton, Cheshire, England
Date of Death: 8 December 1870 (aged 65)
Place of Death: St Leonards-on-Sea, East Sussex, England
Occupation: Civil engineering contractor
Father: John
Mother: Elizabeth Brassey
Spouse/Ex: Maria Harrison (m. 1831–1870)
Children: 4
Early Life
An English civil engineering contractor of the 19th century, who built much of the world's railways during his time, including one-sixth of the railway network in Britain and over half of the French railways, Thomas Brassey on 7th November 1805, in Burton, Cheshire, England, to Elizabeth Perceval and John Brassey. By 1847, he had built about one-third of the railways in Britain, and by the time of his death in 1870 he had built one in every twenty miles of railway in the world. This included three-quarters of the lines in France, major lines in many other European countries and in Canada, Australia, South America, and India. He also built the structures associated with those railways, including docks, bridges, viaducts, stations, tunnels and drainage works.
As a railway engineering contractor, Brassey also built several docks, stations, bridges, and tunnels. He made an early venture into the field of civil engineering when at 16 he became an apprentice to a land surveyor and agent. As a teenager, he also met the renowned civil engineer, Thomas Telford, who left a great impact on the youth. A bright young man, Brassey was just 21 when he formed a partnership with his past mentor, William Lawton. Their business flourished and laid the foundation for Brassey's glorious future works. His first railway work was building the Penkridge Viaduct which he completed successfully. Following the success of this work, he began to gain popularity and easily won contracts to build several other railway networks. After becoming a prominent civil engineer in his native Britain, he started accepting work outside the country. Eventually, he became a very rich and successful professional, and died as "one of the wealthiest of the self-made Victorians".
Brassey was also active in the development of steamships, mines, locomotive factories, marine telegraphy, and water supply and sewage systems. He built part of the London sewerage system, still in operation today, and was a major shareholder in Brunel's The Great Eastern, the only ship large enough at the time to lay the first transatlantic telegraph cable across the North Atlantic, in 1864.
Childhood, Family and Educational Life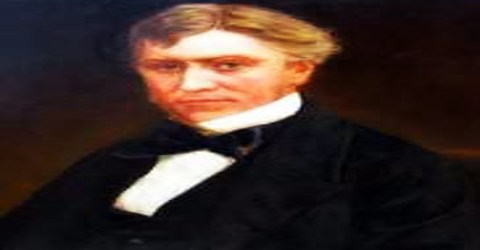 A British railway contractor Thomas Brassey was born on 7th November 1805, in Burton, Cheshire, England as the eldest child of John and Elizabeth Brassey. He had two brothers and a sister.
Brassey was educated at home until the age of 12 when he was sent to The King's School in Chester. He became an apprentice to a land surveyor and agent called William Lawton when he was 16. During his apprenticeship, he helped to survey the new Shrewsbury to Holyhead road. His apprenticeship ended when he was 21.
Personal Life
In 1831, Thomas Brassey married Maria Harrison, the daughter of Joseph Harrison, a forwarding and shipping agent. His wife was very supportive and motivated him to perform well in his career. The couple had four sons of whom one died in his infancy. The surviving sons all grew up to be successful professionals themselves.
One son, Thomas became a governor of the state of Victoria, Australia and was an expert on British naval history. Thomas Brassy Jr. and his wife owned the first private yacht to circumnavigate the globe, the Sunbeam. His wife wrote a book about their voyage: The Voyage of the Sunbeam. His other two sons both became members of parliament.
Career and Works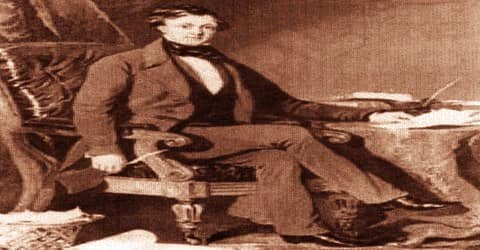 Thomas Brassey began his career as a surveyor, afterward becoming a partner and finally sole manager of the business. Upon the completion of his apprenticeship in 1826, Thomas Brassey became a partner in the business with Lawton. He moved to Birkenhead and around that time started working on the London to Holyhead road under Thomas Telford. Lawton was the agent of Francis Richard Price of Overton, Flintshire.
During the time Brassey was an apprentice he helped to survey the new Shrewsbury to Holyhead road (this is now the A5), assisting the surveyor of the road. While he was engaged in this work he met the engineer for the road, Thomas Telford. When his apprenticeship ended at the age of 21, Brassey was taken into partnership by Lawton, forming the firm of "Lawton and Brassey".
The business thrived and expanded beyond land surveying. Soon they were managing stone and sand quarries, and also operating a brick kiln. After Lawton's death, Brassey became the sole proprietor of the flourishing business. Encouraged by his wife and friends he submitted a tender to build the Dutton Viaduct on the Grand Junction Railway but lost it. Eventually, he won the tender to build the Penkridge Viaduct in 1835 which he completed successfully.
Thomas Brassey constructed a section of the Grand Junction railway in 1835 and later helped complete the London and Southampton line. He then worked on the Penkridge Viaduct on the same line. This led to work in Europe where he built large sections of the railway in western France as well as the Paris and Rouen Railways. Contracts for work in Belgium, Denmark, Holland, Norway, Spain, Italy, and Austria followed. He was also involved in the construction of the Grand Trunk Railway in Canada and worked in South America, India and Nepal.
Over the next few years, Brassey won contracts to build Chester and Crewe Railway, the Glasgow Paisley and Greenock Railway and the Sheffield and Manchester Railway. He worked on all these projects with other civil engineering partners. Inspired by the developments the British were making in the railway's sector, the French too decided to implement massive railway projects for which tenders from British engineers were invited. Teaming up with a former rival, William Mackenzie, Brassey submitted a tender which was accepted in 1841.
Between 1841 and 1844 Brassey and Mackenzie won contracts to build four French railways, with a total mileage of 437 miles (703 km), the longest of which was the 294-mile (473 km) Orléans and Bordeaux Railway. Following the French revolution of 1848, there was a financial crisis in the country and investment in the railways almost ceased. This meant that Brassey had to seek foreign contracts elsewhere.
During the years 1848-1863 Brassey was involved in building 2,374 miles of railway at a total contract sum of over 27 million English pounds. At the peak of his business operations, he employed over 75,000 people. He built a third of all British railways, three-quarters of France's railways and many others abroad.
However, following the French Revolution of 1848, the engineers had to look for opportunities outside France. Brassey got several contracts in England, Scotland, and Wales in 1845. Working along with Locke, he built the Lancaster and Carlisle Railway which passed through the Lune Valley and over the Shap Fell.
In January 1846, during the building of the 58-mile (93 km) long Rouen and Le Havre line, one of the few major structural disasters of Brassey's career occurred, the collapse of the Barentin Viaduct. The viaduct was built of brick at a cost of about £50,000 and was 100 feet (30 m) high. The reason for the collapse was never established, but a possible cause was the nature of the lime used to make the mortar. The contract stipulated that this had to be obtained locally, and the collapse occurred after a few days of heavy rain. Brassey rebuilt the viaduct at his own expense, this time using lime of his own choice. The rebuilt viaduct still stands and is in use today.
The Grand Trunk railway in Canada, with 1,100 miles (1,800 km) of the track, was built (1853-59) by Brassey, Sir Samuel Morton Peto, and E.L. Betts. They also constructed the Crimean railway (1854). At one period, Brassey had work in hand in Europe, India, Australia, and South America, with a labor force estimated at 75,000. Coal, ironworks, and dockyards were among his other interests.
Brassey undertook his first contract in the Italian States, a short railway of 10 miles (16 km), the Prato and Pistoia Railway, in 1950. This was to lead to bigger contracts in Italy, the next being the Turin-Novara line of 60 miles (97 km) in 1853, followed by the Central Italian Railway of 52 miles (84 km). In Norway, with Sir Morton Peto and Edward Betts, Brassey built the Oslo to Bergen Railway of 56 miles (90 km) which passes through inhospitable terrain and rises to nearly 6,000 feet (1,829 m).
On October 1853-March 1856, Thomas Brassey was also involved in the building of The Grand Crimean Central Railway during the Crimean War to assist with the war effort and movement of troops and supplies.
Thomas Brassey had built a number of drainage systems including the London sewerage system and a waterworks at Calcutta. Several docks, stations, and bridges were also built by him in addition to railway lines. He was a very brilliant and successful professional who worked till the end of his life. Brassey helped Brunel finance the building of the famous ship SS Great Eastern, the biggest ship of its time when it launched in 1858. The ship was damaged on her maiden voyage but continued as a passenger liner between North America and the UK, eventually becoming a cable-laying ship transporting the telegraph cable for the building of transatlantic cable in 1866.
Awards and Honor
Thomas Brassey received included the Italian Order of Saints Maurice and Lazarus, the Austrian Iron Crown, and the French Legion d'Honneur.
Death and Legacy
Thomas Brassey suffered a mild stroke in 1868 but he continued to work and in April 1869 he embarked on an extensive tour of over 5,000 miles (8,000 km) in Eastern Europe. He died from a brain hemorrhage on 8th December 1870. He had been suffering from cancer. He died a very rich man; at the time of his death, his estate was valued at £5,200,000. By the time of his death, he had built one mile in every twenty miles of railway in the world.
One of the biggest works of his life was building the Grand Trunk Railway of Canada. Brassey worked in partnership with Peto, Betts and Sir William Jackson to build this railway line which totaled 539 miles (867 km) in length and connected Quebec to Toronto.
It is not easy to be objective about the nature of Thomas Brassey's character because the earliest biography by Helps was commissioned by the Brassey family and the latest, rather short, a biography was written by his great-great-grandson, Tom Stacey. There is virtually no remaining material of value to a biographer available today. There is no private correspondence, there are no diaries and none of his personal reminiscences. The Oxford Dictionary of National Biography states "His greatest achievement was to raise the status of the civil engineering contractor to the eminence already attained in the mid-nineteenth century by the engineer". Walker regards him as "one of the giants of the nineteenth century".
Information Source: