Biography of Grete Waitz
Grete Waitz – Norwegian marathon runner.
Name: Grete Waitz (née Grete Andersen)
Date of Birth: 1 October 1953
Place of Birth: Oslo, Norway
Date of Death: 19 April 2011 (aged 57)
Place of Death: Oslo, Norway
Occupation: Athlete
Father: John Andersen
Mother: Reidun
Spouse/Ex: Jack Waitz
Early Life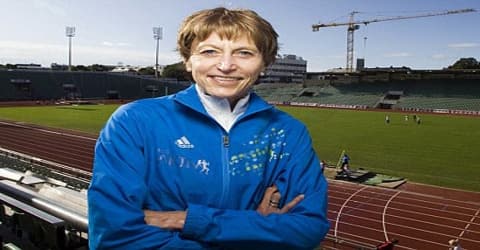 Grete Waitz, Norwegian marathoner who dominated women's long-distance running for more than a decade, winning the New York City Marathon nine times between 1978 and 1988, was born on October 1, 1953, Oslo, Norway. She has excelled in all forms of running, from track and field to middle-distance road racing to the marathon. She caught the eye of many in the sport in 1975, when she set a new world record for the 3,000 meters, and she caught the imagination of a nation when she won nine New York City Marathons. Waitz is also an Olympic-class runner, having earned a silver medal in the marathon event at the 1984 Olympic Games held in Los Angeles, California.
In 1979, she became the first woman in history to run the marathon in under two and a half hours. She won nine New York City Marathons between 1978 and 1988, more than any other runner in history. She won a silver medal at the 1984 Olympic Games in Los Angeles and a gold medal at the 1983 World Championships in Helsinki. Her other marathon victories included winning the London Marathon in 1983 and 1986. She was also a five-time winner of the World Cross Country Championships.
Childhood, Family and Educational Life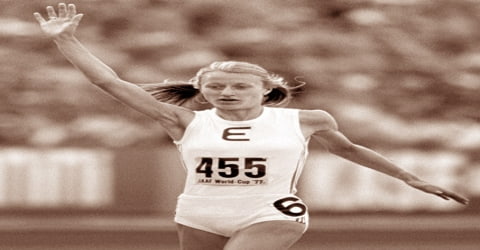 Grete Waitz, née Grete Andersen, was born on October 1, 1953, Oslo, Norway. She was the first daughter and youngest of three children born to pharmacist John Andersen and wife Reidun. She grew up in suburban Oslo, Norway. Although she exhibited her athletic abilities at a young age with handball and gymnastics, her older brothers' sports training took precedence, creating a situation wherein young Waitz had to excel competitively in order to be recognized.
Waitz loved to run, and her two older brothers, Jan and Arild, encouraged her and included her in their games with other boys. Waitz's mother thought their games were too rough for her and bought her a piano, but she preferred running to playing it. When she went on errands to the grocery store, she timed herself to see how fast she could get there and back, and on the way, she raced cars and buses. When she played cops and robbers with other children, none of them could catch her.
She was a talented young runner but had difficulty in getting her parents to take her potential profession seriously. However, Waitz ran at the 1972 Summer Olympics in Munich in the 1500 meters, and to support her athletic career she studied at a teachers college.
By the time she was 12, Waitz had participated in handball, gymnastics, and track, but she loved running most of all. She joined the Vidar Sports Club in Oslo, at the encouragement of her neighbor, Terje Pedersen, who was a world record holder. At the club, she participated in the high jump, long jump, and shot put, winning her first prize, a silver spoon, in a ball-throwing contest. Although she did not do well in short races of 60 or 80 meters, she did better at distances of 300 meters or longer and began training for the 400 and 800 meters. She also began making longer runs of 6 miles, keeping up with the boys. Waitz often got up before dawn to run, a practice she continued throughout her running life. In 1969, when she was 16, she won the Norwegian junior championships.
Personal Life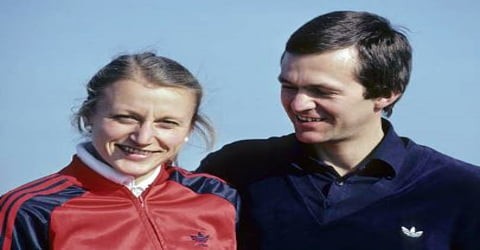 Waitz and her husband Jack Waitz divide their time between their homes in Oslo, Norway, and Gainesville, Florida. Waitz still runs the New York City marathon every year but does it for the enjoyment, not as a competitor. She often signs autographs and talks to runners at an expo held before the race.
Although she enjoys encouraging other runners to stay fit and do their best, she has said, according to Sandrock, "I have no more interest in competing." She is a spokesperson for Avon Running-Global Women's Circuit and for Adidas.
Career and Works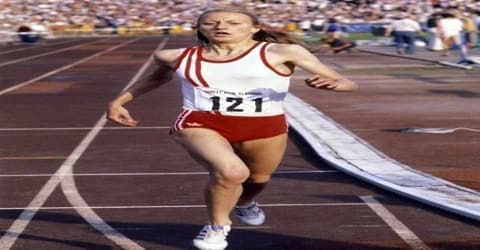 In 1971, Waitz won the Norwegian open 800 and 1,500 meters and set a European junior record of 4:17.0 in the 1,500. Although Waitz also ran at the Helsinki European Championships in 1971, she did not qualify for the 1,500. According to Sandrock, she later said, "I was disappointed, perplexed, angry, and only 17 years old.… My bitterness fed my desire to excel. Just as with my parents, this denial of support strengthened my determination."
At age 17 she set the European junior record for 1500 m with a time of 4:17 and won a bronze medal at the European Championships in this event in 1974. In 1975 Waitz broke the 3000 meters world record, running 8:46.6 in Oslo. In Oslo a year later she lowered this record with an 8:45.4 effort, then in 1977 she won a gold medal at this distance at the inaugural IAAF World Cup in Athletics meet in Düsseldorf with a personal best time of 8:43.50. Two years later in Montreal, she won a silver medal, also in Oslo, she came to her all-time personal best of 8:31.75. Her 4:00.55 career best in the 1500 m, set in Prague in 1978, still stands as the Norwegian national record. Her last race was a victory at 5000 meters in Oslo in June 1982, in which her 15:08.80 was the second best in history, falling only a half-second short of the world record set three weeks earlier by Mary Slaney.
One of the most versatile female runners of the twentieth century, Norwegian-born Grete Waitz captured two world records in the 3,000 meter, as well as records in the 8-kilometer, 10-kilometer, and 15-kilometer distances and the longer 10-mile, and marathon high-endurance runs. Beginning her career as a track runner, Waitz retired from that specialty in 1978 only to begin a second career as a world-class distance runner following her record-breaking win at the New York Marathon.
In 1979 she became the first woman to finish the New York City Marathon in under 2.5 hours (2 hr 27 min 33 sec) and broke that time by almost two minutes in 1980 (2 hr 25 min 41 sec). Waitz also raced in the London Marathon, winning in 1983 and 1986; her personal best race was at the latter event (2 hr 24 min 54 sec). In addition, she captured the gold medal in the inaugural women's marathon at the 1983 IAAF track-and-field world championships and won the silver medal in the first Olympic women's marathon, at the 1984 Games in Los Angeles.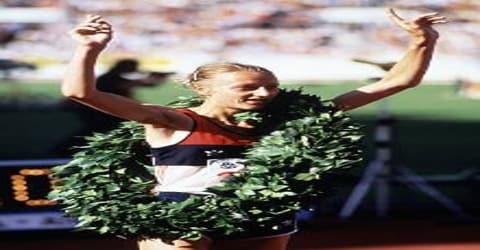 Inspired by the life of U.S. sprinter Wilma Rudolph, who overcame juvenile polio to earn a bronze medal at the 1956 Olympics, the competitive Waitz began running as a way to keep up with her older brothers. She soon fell in love with the sport for its own sake, and by age eleven had been recruited for a local track team coached by Olympic javelin champion Terje Pedersen. As a teen, she got up early in the morning to get in a speedwork session before leaving for school but realized that her strength lay more in endurance than speed. Developing muscular strength, pacing, and quick foot turnover, she competed in local and regional events, winning the 16-year-old runner national junior titles in the 400 and 800 meters.
It was in 1978 that her association with the New York City Marathon began; she was invited to run there by race co-founder and director Fred Lebow, and in her first appearance she not only won but took a full two minutes off the women's world record. She went on to win the race nine times and broke the world record three years in a row. In all, she lowered the women's world record by nine minutes, taking the standard from Christa Vahlensieck's 2:34:47 down to 2:32:30 in 1978, 2:27:33 in 1979, 2:25:41 in 1980, and finally to 2:25:29, which she ran at London in 1983. Besides her marathon victories in New York and the 1983 World Championships in Helsinki, Waitz also won the London Marathon in 1983 and 1986 (the latter in a personal best of 2:24:54), as well as the Stockholm Marathon in 1988 at 2:28:24 (which as of 2011 is still the Stockholm course record for women)
A strong runner, Waitz eventually became inhibited by the restrictions of the track. She gradually moved to longer distances on roads and unpaved trails, and won world cross-country titles five times, including in 1978, 1979, 1981, and 1983. Having graduated from teacher's college and now married to former accountant Jack Waitz, Grete balanced her athletic career with a full-time job teaching at Oslo's Bjölsen School. When not teaching, she channeled much of her free time into running the longer distances–up to 13 miles at a time–required of the cross-country runner, while also cross-training and following the strict nutritional regimen demanded of an endurance athlete.
Waitz enjoyed much success on the road at non-marathon distances as well, including a win at the Falmouth Road Race in 1980, four victories at the prestigious 10-km Peachtree Road Race in Atlanta, five wins at the L'eggs Mini-Marathon in New York, and world road records at 8 km (25:03), twice in the 10-km (31:16 in 1979, then later to 30:59), 15-km (48:01), and 10-mile distances. She further demonstrated her versatility by successfully competing in cross country, earning two bronze medals (1982, 1984) at the IAAF World Cross Country Championships and winning the gold medal five times, (1978–1981 and 1983), tying her with Doris Brown Heritage for most wins in the history of women's International/World Cross Country Championships.
Waitz's talent as a runner, her world records of 30:59:8 in the 10,000 meter and 48:01 for the 15,000 meters, while not widely reported in the U.S. press, caught the attention of Fred Lebow, president of the New York Road Runners Club and director of the world-famous New York City Marathon since its inception in 1970. The New York Marathon, which started as a local race of 55 runners around Central Park, had grown in only a few years into a world-class event with a field of 25,000 that attracted top distance-runners from around the world to its course through the city's five boroughs. In 1978 Lebow contacted Waitz, asking her to come to the United States and race in his November marathon as part of a select group of elite, world-class athletes invited to race each year.
In 1980, Norway was one of the countries that decided to boycott the 1980 Summer Olympics in Moscow. At the 1984 Summer Olympics, she was beaten in the marathon by Joan Benoit, placing second to take the silver medal. In the 1988 Summer Olympics in Seoul, Korea, a bad knee forced her to drop out of the women's marathon just after passing the 18-mile mark. She won a gold medal in the marathon at the 1983 World Championships in Athletics in Helsinki.
Waitz ran in the 1988 Olympic Marathon in Seoul, Korea but did not finish the race, hampered by knee surgery she had undergone before the race. Later that year, however, she made a comeback, winning the New York City Marathon for the ninth time. "Everything feels good," she said before the race, according to Marc Bloom in Runner's World. American runner Joan Benoit Samuelson, who came in third, told Bloom, "Losing to Grete is an honor. She owns New York."
At the urging of her husband, Jack, Grete took Lebow up on his offer, even though she had never run–let alone raced–such a long distance before. What she did not realize, as she later told Peter Gambaccini of Runner's World Online, was that Lebow never for a moment believed that Waitz would finish the race. "He was enthusiastic about having me, but not because he thought I could do a good marathon," she explained of the man who would become her distance-running mentor and close friend. "He thought that with my background as a world-class track runner, I would be a good pacesetter for the women's field and lend some international flavor to it, coming from Norway. He thought I'd set a good pace for the women so they could run a fast time, and I would probably drop out." On a chilly day in late October, wearing bib number 1173, she followed the course through New York's five boroughs, took the lead at the 18-mile mark, and won the marathon. Completing the first 13.1 miles in one hour 18 minutes, Waitz ran a "negative split"–she ran faster during the second half of the race–and broke the world record for the women's 26.2-mile event by two minutes with a time of 2:32:30. She also changed the course of her future.
Waitz completed her last marathon on 1 November 1992 with her friend Fred Lebow. In celebration of Lebow's 60th birthday, after he was diagnosed with brain cancer in early 1990, they both completed the New York City Marathon with a time of 5:32:35. Because of his illness, he could only run very slowly, and the two took 5 hours, 32 minutes and 34 seconds to complete the course; when they finished, Waitz cried, knowing that Lebow's condition was terminal and it was the last time she would run with him.
In 1993, Waitz waited at the finish line for runner Zoe Koplowitz, who had multiple sclerosis, to finish the course. Koplowitz took 24 hours to complete the marathon distance. Waitz wrote in First Marathons, "No one had a medal for her, so I rushed back to my hotel to get my husband's medal for her." In 1991, Waitz was named Female Runner of the Quarter Century by Runner's World magazine.
In First Marathons, Waitz wrote, "I prefer to train in the dark, cold winter months when it takes a stern attitude to get out of bed before dawn and head out the door to below-freezing weather conditions. Anyone can run on a nice, warm, brisk day."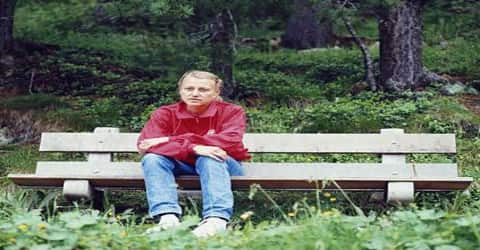 A modest, down-to-earth woman, Waitz has always been somewhat uncomfortable with her celebrity status. "To suddenly be a hero on a world basis was hard for me to understand," she admitted to Runner's World in reflecting on her career. "God gave me a gift. I got the chance to use it. . . . I didn't think I deserved what people were saying. My talent is just more visible than theirs." Continuing her role as ambassador for women's running, Waitz and her husband continue to divide their time between in Oslo and their home in Florida. Continuing her support of personal health and fitness, she donates her time to CARE International and the International Special Olympics. She has also remained active in the New York Marathon organization by acting as chairperson of the group's Women's Foundation, which encouraged running among inner-city children. In November of 2003, she once again took to the streets of New York in celebration of the 25th anniversary of her historic win, however this time she was not on foot. As grand marshal, she rode in the woman's lead vehicle, in her accustomed spot at the head of the pack.
Although not competing at the top level, Waitz still ran in and organized corporate races in which she aimed to give advice and information on distance running and health. She also did charity work, particularly for the CARE International and the International Special Olympics. In June 2005 it was publicly known that she was undergoing treatment for cancer. She also coached Liz McColgan. For more than 25 years, Waitz served as the ambassador for the worldwide JPMorgan Chase Corporate Challenge Series, promoting health and wellness to full-time workers. She provided regular training and motivational tips. Waitz was also a spokesperson for Avon Products.
In August 2009 it was revealed that Waitz had initiated a co-operation between her old sponsor, Adidas, and the cancer care foundation she started in 2007 "Aktiv mot kreft". The co-operation would mean that the cancer care foundation would get 5% of the proceeds from Adidas' sale of their Grete Waitz and Modern Classics collections. This could be as much as NOK 500 million per year, which would go to the establishment of hospital physical training centers and investment in PET-scanners.
Awards and Honor
Waitz was the first non-American inducted (2000) into the National Distance Running Hall of Fame. She was awarded the Order of St. Olav by Norwegian King Harald V.
Set world record in 3,000 meters, 1975; won world cross-country titles, 1978, 1979, 1981, and 1983; winner, nine New York City marathons; set world marathon records, 1978, 1979, 1980, 1983; winner, world marathon championships, 1983; silver medal for marathon, 1984 Olympic Games; Runner's World magazine female runner of the quarter century, 1991; inducted into Women's Sports Foundation Hall of Fame, 1995; inducted into U.S. Distance Running Hall of Fame.
On 23 November 2008 Waitz was appointed a Knight 1st Class of the Royal Norwegian Order of St. Olav, bestowed by King Harald V of Norway in recognition of her being an important role model. Waitz received the St. Olav's Medal in 1981 and Medal of St. Hallvard in 1989.
Death and Legacy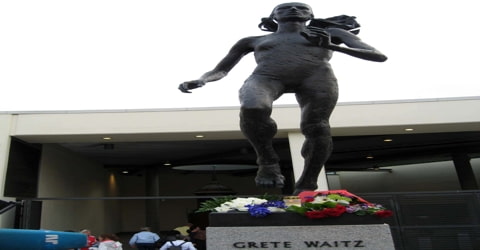 In 2008, three years after Waitz was diagnosed with cancer, she died of cancer on 19 April 2011, aged 57. Waitz was survived by her husband Jack and her brothers Jan and Arild. The Norwegian government later announced she would be buried with government honor at state expense, the sixth woman in Norwegian history to be given this honor. This was equivalent to a state funeral, although in accordance with her family wishes the ceremony was private.
Michael Sandrock wrote in Running With the Legends, "Waitz has no rival in terms of depth and breadth of career. Her place as the pioneer of women's marathoning is secure, and it is not farfetched to say that women's marathoning entered the modern era when Waitz entered New York in 1978." Sandrock pointed out that when Waitz began running, there are no women's 3,000-meter, 10,000-meter, or marathon races in the Olympics, no women-only races, no prize money for women, and very little regard from the running press for women runners. For example, when Waitz entered an Oslo 3,000-meter event, one journalist wrote "Oh, save us from these women running seven laps around the track," according to Sandrock.
Waitz is widely acknowledged as helping to promote marathon and long-distance running for women. In Norway, she is a sporting legend, with an annual race named after her in her honor. The New York Road Runners club annually sponsors "Grete's Great Gallop," formerly a half-marathon and now a 10K, in her honor.
There is a statue of her in the Norway pavilion in EPCOT at the Walt Disney World Resort. There is also a statue of her outside Bislett Stadium in Oslo, and she has been featured on a set of stamps. In addition, her portrait is featured on the tail of a Norwegian Air Shuttle 787 Dreamliner aircraft.
Information Source: