Biography of Marvin Gaye
Marvin Gaye – American singer, songwriter and record producer.
Name: Marvin Pentz Gay Jr.
Date of Birth: April 2, 1939
Place of Birth: Howard University Hospital, Washington, D.C., United States
Date of Death: April 1, 1984 (aged 44)
Place of Death: Los Angeles, California, U.S.
Occupation: Singer, Songwriter, Record producer
Father: Marvin Gay Sr.
Mother: Alberta Gay
Spouse/Ex: Jan Gaye (m. 1977–1981), Anna Gordy Gaye (m. 1963–1977)
Early Life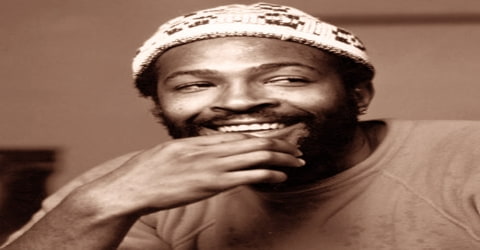 American soul singer-songwriter-producer who, to a large extent, ushered in the era of artist-controlled popular music of the 1970s, Marvin Gaye was born on April 2, 1939, at Freedman's Hospital in Washington, D.C., to church minister Marvin Gay Sr., and domestic worker Alberta Gay (née Cooper). His father was a storefront preacher; his mother was a domestic worker. Gaye sang in his father's Evangelical church in Washington, D.C., and became a member of a nationally known doo-wop group, the Moonglows, under the direction of Harvey Fuqua, one of the genre's foremost maestros, who relocated the group to Chicago.
Gaye helped to shape the sound of Motown in the 1960s, first as an in-house session player and later as a solo artist with a string of hits, including "Ain't That Peculiar", "How Sweet It Is (To Be Loved By You)" and "I Heard It Through the Grapevine", and duet recordings with Mary Wells, Kim Weston, Diana Ross, and Tammi Terrell, later earning the titles "Prince of Motown" and "Prince of Soul".
The highly talented musician had been blessed with a golden voice and an uncanny sense of song-writing. His love for music started from a young age when he started singing in his father's church choir as a three-year-old. As a small boy, he had a horrible childhood and endured a great deal of abuse at the hands of his father. He was repeatedly beaten up and tortured by the very man who was supposed to have taken care of him and provided him with a stable home. Tired of the physical and emotional torture, he sought solace in music. He sang and also learned to play the drums and piano. At the age of 14, he decided to run away from home unable to take it any longer. Thus, he arrived at the music world and left it much richer than he had found it.
During the 1970s, he recorded the albums What's Going On and Let's Get It On and became one of the first artists in Motown (joint with Stevie Wonder) to break away from the reins of a production company. His later recordings influenced several contemporary R&B subgenres, such as quiet storm and neo-soul. Following a period in Europe as a tax exile in the early 1980s, he released the 1982 Grammy Award-winning hit "Sexual Healing" and its parent album Midnight Love. On April 1, 1984, Gaye's father, Marvin Gay Sr., fatally shot him at their house in the West Adams district of Los Angeles. Since his death, many institutions have posthumously bestowed Gaye with awards and other honors including the Grammy Lifetime Achievement Award, the Rhythm and Blues Music Hall of Fame, the Songwriters Hall of Fame and the Rock and Roll Hall of Fame.
Childhood, Family and Educational Life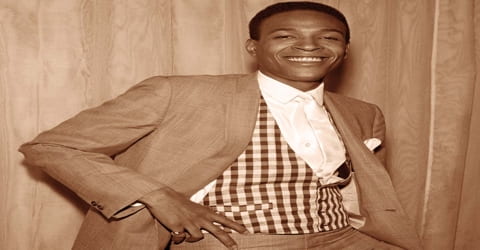 Marvin Gaye, byname of Marvin Pentz Gay, Jr., was born on April 2, 1939, Washington, D.C., the U.S. to church minister Marvin Gay Sr., and domestic worker Alberta Gay. His father worked as a church minister while his mother was a domestic worker. He had five siblings including his brothers from his mother's previous marriage and father's extra-marital affair.
Gaye grew up in a troubled home and was frequently subjected to physical and emotional abuse at the hands of his father. Interested in music from a young age, he found solace in singing and playing musical instruments. He went to the Cardozo High School and also started performing with some local bands. When he was a teenager his father's behavior towards him worsened and unable to take it anymore Marvin left home and dropped out of school.
Gaye enlisted in the United States Air Force as a basic airman. Disappointed in having to perform menial tasks, he faked mental illness and was discharged shortly afterward. Gaye's sergeant stated that he refused to follow orders. Gaye has issued a "General Discharge" from the service.
Personal Life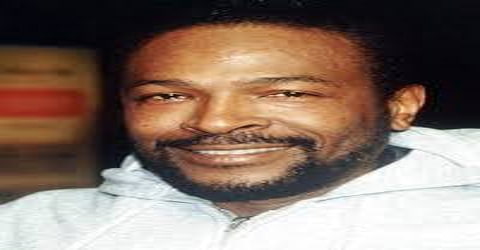 Marvin Gaye's first marriage was to Anna Gordy (sister of Berry Gordy) who was 17 years his senior. They met in 1960 and tied the knot in 1963. Together they adopted one baby boy. The couple separated in 1973, and Anna filed for divorce in November 1975. The couple was officially divorced in 1977.
Gaye later married Janis Hunter in October 1977 and had two children with her. The couples separated in 1979, for the reason of Gaye's drug addiction and mental health problems and were officially divorced in February 1981.
Gaye was the father of three children, Marvin III (adopted with Anna; Marvin III was the son of Denise Gordy, Anna's niece), and Nona and Frankie, whom he had with his second wife, Janis. At the time of his death, he was survived by his three children, parents, and five siblings.
Career and Works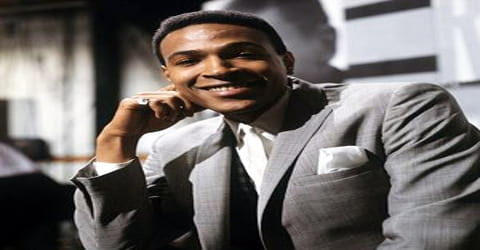 Gaye enlisted in the U.S. Air Force; upon his discharge, he returned to Washington and began singing in a number of street-corner doo wop groups, eventually joining the Rainbows, a top local attraction. With the help of mentor Bo Diddley, the Rainbows cut "Wyatt Earp," a single for the OKeh label that brought them to the attention of singer Harvey Fuqua, who in 1958 recruited the group to become the latest edition of his backing ensemble, the Moonglows. After relocating to Chicago, the Moonglows recorded a series of singles for Chess, including 1959's "Mama Loocie." While touring the Midwest, the group performed in Detroit, where Gaye's graceful tenor and three-octave vocal range won the interest of fledgling impresario Berry Gordy, Jr., who signed him to the Motown label in 1961.
Gaye, who also played drums and piano, bucked the Motown system and its emphasis on teen hits. He was set on being a crooner in the Nat King Cole-Frank Sinatra vein, but his first efforts in that style failed. His break came with "Stubborn Kinda Fellow" (1962), the first of a long string of hits in the Motown mold mainly songs were written and produced by others, including "I'll Be Doggone" (1965), by Smokey Robinson, and "I Heard It Through the Grapevine" (1968), by Norman Whitfield. Gaye also enjoyed a series of successful duets, most notably with Tammi Terrell ("Ain't Nothing Like the Real Thing"-1968).
Gaye released his first single, "Let Your Conscience Be Your Guide", in May 1961, with the album The Soulful Moods of Marvin Gaye, following a month later. Gaye's initial recordings failed commercially and he spent most of 1961 performing session work as a drummer for artists such as The Miracles, The Marvelettes and blues artist Jimmy Reed for $5 (US$42 in 2018 dollars) a week. While Gaye took some advice on performing with his eyes open (having been accused of appearing as though he were sleeping), he refused to attend grooming school courses at the John Roberts Powers School for Social Grace in Detroit because of his unwillingness to comply with its orders, something he later regretted.
Eventually, Gaye started pursuing a solo career and released his first single, 'Let Your Conscience Be Your Guide' in 1961 followed by the album 'The Soulful Moods of Marvin Gaye' some weeks later. His single 'Stubborn Kind of Fellow' became his first solo hit in 1962. It reached No. 8 on the R&B charts. The very next year he achieved his first top ten single, 'Pride and Joy'. His solo career was going steady and he also started singing duets with female singers like Mary Wells and Tammi Terrell. His partnership with Tammi was a very successful one and the duo gave hits like 'Ain't No Mountain High Enough' (1967) and 'You're All I Need to Get By' (1968).
In 1962, Gaye found success as co-writer of the Marvelettes hit, "Beechwood 4-5789". His first solo hit, "Stubborn Kind of Fellow", was later released that September, reaching No. 8 on the R&B chart and No. 46 on the Billboard Hot 100. Gaye reached the top 40 with the dance song, "Hitch Hike", peaking at No. 30 on the Hot 100. "Pride and Joy" became Gaye's first top ten single after its release in 1963.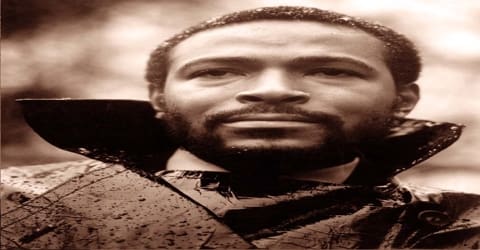 With 1964's Together, a collection of duets with Mary Wells, Gaye scored his first charting album; the duo also notched a number of hit singles together, including "Once Upon a Time" and "What's the Matter With You, Baby?" As a solo performer, Gaye continued to enjoy great success, scoring three superb Top Ten hits "Ain't That Peculiar," "I'll Be Doggone," and "How Sweet It Is (To Be Loved by You)" in 1965. In total, he scored some 39 Top 40 singles for Motown, many of which he also wrote and arranged. With Kim Weston, the second of his crucial vocal partners, he also established himself as one of the era's dominant duet singers with the stunning "It Takes Two."
Blessed with an exceptionally wide range that encompassed three distinct vocal styles a piercing falsetto, a smooth mid-range tenor, and a deep gospel growl Gaye combined great technical prowess with rare musical individuality. Rebellious by nature, he turned the tables on Motown's producer-driven hierarchy by becoming his own producer for What's Going On (1971), the most significant work of his career. A suite of jazz-influenced songs on the nature of America's political and social woes, this concept album still a novel format at the time painted a poignant landscape of America's black urban neighborhoods. Gaye also displayed dazzling virtuosity by overdubbing (building soundtrack by track onto a single tape) his own voice three or four times to provide his own rich harmony, a technique he would employ for the rest of his career. What's Going On was a critical and commercial sensation in spite of the fact that Gordy, fearing its political content (and its stand against the Vietnam War), had argued against its release.
On October 6, 1968, Gaye sang the national anthem during Game 4 of the 1968 World Series, held at Tiger Stadium, in Detroit, Michigan, between the Detroit Tigers and the St. Louis Cardinals. In late 1968, Gaye's recording of I Heard It Through the Grapevine became Gaye's first to reach No. 1 on the Billboard Hot 100. It also reached the top of the charts in other countries, selling over four million copies. However, Gaye felt the success was something he "didn't deserve" and that he "felt like a puppet – Berry's puppet, Anna's puppet…." Gaye followed it up with "Too Busy Thinking About My Baby" and "That's the Way Love Is", which reached the top ten on the Billboard Hot 100 in 1969. That year, his album M.P.G. became his first No. 1 R&B album. Gaye produced and co-wrote two hits for The Originals during this period, including "Baby I'm For Real" and "The Bells".
In a tragic twist of fate, Tammi Terrell became ill with a brain tumor and died in 1970. Gaye was shattered by her death and became depressed. He even contemplated suicide and sought solace by immersing himself into music.
On June 1, 1970, Gaye returned to Hitsville U.S.A., where he recorded his new composition "What's Going On", inspired by an idea from Renaldo "Obie" Benson of the Four Tops after he witnessed an act of police brutality at an anti-war rally in Berkeley. Upon hearing the song, Berry Gordy refused its release due to his feelings of the song being "too political" for radio. Gaye responded by going on strike from recording until the label released the song. Released in 1971, it reached No. 1 on the R&B charts within a month, staying there for five weeks. It also reached the top spot on Cashbox's pop chart for a week and reached No. 2 on the Hot 100 and the Record World chart, selling over two million copies.
In 1972 Gaye wrote the soundtrack for the film Trouble Man, with lyrics that mirrored his own sense of insecurity. Let's Get It On, released in 1973, displayed Gaye's sensuous side. I Want You (1976) was another meditation on libidinous liberation. Here, My Dear (1979) brilliantly dealt with Gaye's divorce from Gordy's sister Anna (the first of the singer's two tumultuous divorces).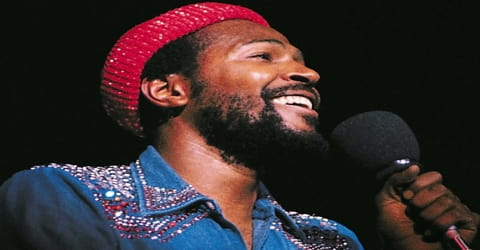 In 1973, Gaye brought out the album 'Let's Get It On' marking his first venture into the genres of funk and romance-themed music. Though some music critics were turned off by its sexually suggestive lyrics, the album went on to become a big hit. Buoyed by the success of this album, he embarked on a tour to promote it. Giving live performances further added to his appeal and made him a much sought after artist. He toured throughout 1974 and 1975.
In October 1975, Gaye gave a performance at a UNESCO benefit concert at New York's Radio City Music Hall to support UNESCO's African literacy drive, resulting in him being commended at the United Nations by then-Ambassador to Ghana Shirley Temple Black and Kurt Waldheim. Gaye's next studio album, I Want You, followed in 1976 with the title track "I Want You" becoming a No. 1 R&B hit. That summer, Gaye embarked on his first European tour in a decade, starting off in England. In early 1977, Gaye released the live album, Live at the London Palladium, which sold over two million copies thanks to the success of its studio song, "Got to Give It Up", which became a No. 1 hit.
Gaye's growing addiction to cocaine exacerbated his psychological struggles. Deeply indebted to the Internal Revenue Service, he fled the country, living in exile in England and Belgium, where he wrote: "Sexual Healing" (1982), the song that signaled his comeback and led to his only competitive Grammy Award. The song had elements of funk, boogie, soul, and gospel.
In 1980, Gaye went on a European tour. By the time the tour stopped, the singer relocated to London when he feared imprisonment for failure to pay back taxes, which had now reached upwards of $4.5 million (US$13,683,562 in 2018 dollars). Additionally, Gaye stated that the finished artwork parodied his original intent and that even the title had been changed to drop an all-important question mark. Upon signing with Columbia in 1982, he battled stories of erratic behavior and a consuming addiction to cocaine to emerge triumphant with Midnight Love, an assured comeback highlighted by the luminous Top Three hit "Sexual Healing."
The record made Gaye a star yet again, and in 1983 he made peace with Berry Gordy by appearing on a television special celebrating Motown's silver anniversary. That same year, he also sang a soulful and idiosyncratic rendition of "The Star-Spangled Banner" at the NBA All-Star Game; it instantly became one of the most controversial and legendary interpretations of the anthem ever performed. And it was to be his final public appearance.
On February 13, 1983, Gaye sang "The Star-Spangled Banner" at the NBA All-Star Game at The Forum in Inglewood, California accompanied by Gordon Banks, who played the studio tape from the stands. The following month, Gaye performed at the Motown 25: Yesterday, Today, Forever special. This and a May appearance on Soul Train (his third appearance on the show) became Gaye's final television performances. Gaye embarked on his final concert tour, titled the Sexual Healing Tour, on April 18, 1983, in San Diego. The tour ended on August 14, 1983, at the Pacific Amphitheatre in Costa Mesa, California but was plagued by cocaine-triggered paranoia and illness. Following the concert's end, he moved into his parents' house in Los Angeles. In early 1984, Midnight Love was nominated for a Grammy in the Best Male R&B Vocal Performance category, his 12th, and final nomination.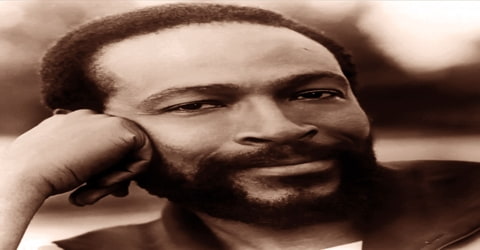 On April 1, 1984, during a family dispute, Gaye initiated a violent fight with his father, who shot him to death. Those close to the singer theorized that it was a death wish come true. For months before, he had toyed with suicide. Gaye, who cited his chief influences as Ray Charles, Clyde McPhatter, Rudy West (lead singer for the doo-wop group the Five Keys), and Little Willie John, was inducted into the Rock and Roll Hall of Fame in 1987.
Awards and Honor
Marvin Gaye won two Grammy Awards for 'Sexual Healing' Best Male R&B Vocal Performance and Best R&B Instrumental Performance in 1983. The song also won Gaye an American Music Award in the R&B-soul category.
Gaye received a Grammy Award for lifetime achievement in 1996, for his creative and artistic contributions to the world of music.
Death and Legacy
At 12:38 p.m. (PST) on April 1, 1984, while Marvin Gaye was in his bedroom, his father, Marvin Gay Sr., shot Gaye in the heart and then in his left shoulder, the latter shot taken at point-blank range. Minutes earlier, the two men had been involved in a physical altercation when Gaye intervened in a fight between his parents. The first shot proved to be fatal. Gaye was pronounced dead at 1:01 p.m. (PST) after his body arrived at California Hospital Medical Center, one day short of his 45th birthday.
Gaye is best known for the single 'Sexual healing' which was released in 1982. The song spent a staggering ten weeks at No. 1 on the Hot Black Singles, and is considered the biggest R&B hit of the 1980s. The single also found success internationally.
After Gaye's funeral, his body was cremated at Forest Lawn Memorial Park at the Hollywood Hills; his ashes were later scattered into the Pacific Ocean. Initially charged with first-degree murder, Gay Sr.'s charges dropped to voluntary manslaughter following a diagnosis of a brain tumor. Marvin Gay Sr. was later sentenced to a suspended six-year sentence and probation. He died at a nursing home in 1998.
As an artist who employed urban soul music to express social and personal concerns, as well as a singer of exquisite sensitivity and romantic grace, Gaye left a legacy that has widened since his demise, and his music has become a permanent fixture in American pop.
In the wake of his death, Motown and Columbia teamed up to issue two 1985 collections of outtakes, Dream of a Lifetime a compilation of erotic funk workouts teamed with spiritual ballads and the big band-inspired Romantically Yours. (Vulnerable, a collection of ballads that took over 12 years to complete, finally saw release in 1996.) With Gaye's death also came a critical re-evaluation of his work, which deemed What's Going On to be one of the landmark albums in pop history, and his 1987 induction into the Rock & Roll Hall of Fame permanently enshrined him among the pantheon of musical greats.
Information Source: