Biography of Estee Lauder
Estee Lauder – American businessperson.
Name: Josephine Esther Mentzer
Date of Birth: July 1, 1908
Place of Birth: Corona, Queens New York City, U.S.
Date of Death: April 24, 2004 (aged 95)
Place of Death: Manhattan, New York City, U.S.
Occupation: Businesswoman
Father: Max Mentzer
Mother: Rose Schotz Rosenthal
Spouse/Ex: Joseph Lauder (m. 1930–1939), Joseph Lauder (m. 1942–1983)
Children: Leonard A. Lauder, Ronald Lauder
Early Life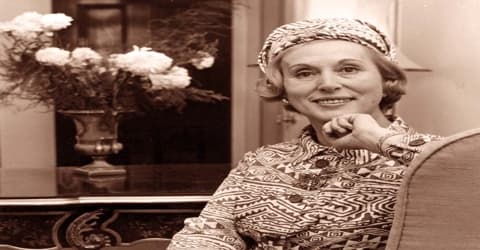 Estee Lauder, an American co-founder of Estée Lauder, Inc., a large fragrance and cosmetics company, was born on July 1, 1908, in Corona, Queens, New York City, the second child born to Rose (Schotz) Rosenthal and Max Mentzer. She co-founded her eponymous cosmetics company with her husband, Joseph Lauter (later Lauder). Lauder was the only woman on Time magazine's 1998 list of the 20 most influential business geniuses of the 20th century.
She started a beauty company with a skin cream developed by her chemist uncle. After years of selling products on her own, she officially formed Estée Lauder Cosmetics Inc. in 1946. In 1953, her Youth Dew beauty oil took her company to a new level of success. Lauder was as innovative with her marketing strategies as her cosmetic products, eventually making her the richest self-made woman in the world.
Her company is based on the basic dream of every woman, to look and feel glamorous. She also held the special distinction of being the only woman on TIME magazine's 1998 list of the 20 most influential business geniuses of the 20th century. Lauder was also the proud recipient of the Presidential Medal of Freedom. In 1988, she was inducted into the Junior Achievement U.S. Business Hall of Fame. Her founded Estée Lauder Companies is one of the leading cosmetic brands in the world today, selling over in 120 countries and generating revenues of billions of dollars per year. Estee Lauder, in her lifetime, had achieved a special place in the world of cosmetics and left a lasting legacy behind her.
Childhood, Family and Educational Life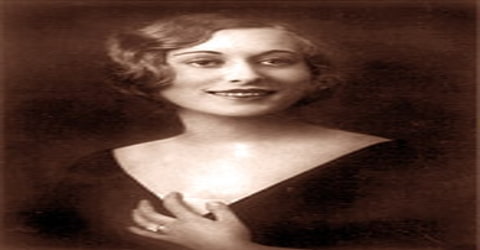 Estée Lauder, née Josephine Esther Mentzer, was born in Corona, a neighborhood in the borough of Queens in New York City. Officially her birthday falls on July 1, 1908, but according to other accounts, she was born two years earlier on July 1, 1906. She came from a family of Jewish immigrants her mother was Hungarian and her father was Czech.
Estee's mother, Rose nee Schotz nee Rosenthal, was a Hungarian from Sátoráljaújhely. She came to the USA in 1898 with her five children to join her then-husband, Abraham Rosenthal. Eventually, in 1905, she married Max Mentzer, ten years her younger. Apart from her five children from her previous marriage, she bore Max four more, Estee being the youngest of them. Although christened Josephine, she preferred to be called by her nickname Estee, to which she later added an accent, making it Estée.
Lauder attended Newtown High School in Elmhurst, Queens, New York, and much of her childhood was spent trying to make ends meet. Like most of her eight siblings, she worked at the family's hardware store, where she got her first taste of business, entrepreneurship, and what it takes to be a successful retailer. Her childhood dream was to become an actress with her "name in lights, flowers, and handsome men."
Personal Life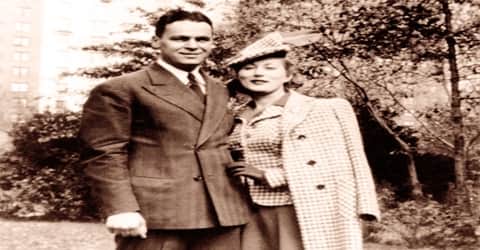 Estée met Joseph Lauter when she was in her early 20s. On January 15, 1930, they married. Their surname was later changed from Lauter to Lauder. Their first child, Leonard, was born March 19, 1933. During this period, Estee was too preoccupied with establishing her business, as a result of which, their marriage ended in divorce in 1939.
The couple remarried on December 7, 1942, and they remained together until Joseph's death in 1982. Their second son, Ronald, was born in 1944. Estée and Joseph Lauder remained married until his death in 1982, and she later regretted her divorce, saying that she married young and assumed that she had missed out on life but soon found out that she had the "sweetest husband in the world."
After the death of her husband, Estee Lauder spent more and more time in philanthropic works. Among others, she set up Joseph T. Lauder Institute for Management and International Studies at the University of Pennsylvania in memory of her husband. She also led a very flamboyant social life.
Career and Works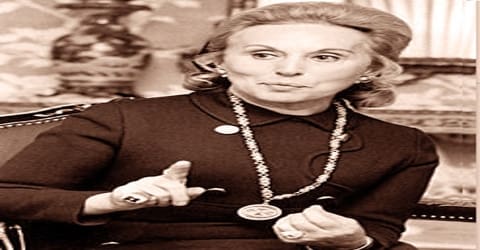 Estee Lauder learned her first marketing lessons as a child in her father's hardware store: assertive selling, perfectionism, promotion of quality products, and, above all, attention to outward appearance. Drawn to fashion and beauty at an early age, she learned the secrets of making lotions and skin creams from an uncle, a European skin specialist who came to stay with her family at the outbreak of World War I. She apprenticed herself to her uncle, who worked with natural ingredients, and helped him to develop new products.
In 1914, shortly after the outbreak of World War I, Estee's maternal uncle, John Schotz, came to live with them. A chemist by profession, he set up a laboratory in an empty stable behind their house. Named New Way Laboratories, it manufactured creams, lotions, rouge, and perfumes, using natural ingredients.
Always interested in beauty, Estee now began to spend lots of time, watching his uncle at work. By and by, she started helping him in his business, learning from him how to wash her face or have a facial massage. Slowly, she started selling the products to her classmates at Newton High School, initially calling them 'jars of hope'. To prove the effectiveness of her uncle's products, she also started giving them beauty treatments.
Before Estée could even think about making a career out of this, she met and married a textile salesman named Joseph Lauter (who later changed his last name to Lauder). She moved to Manhattan after the marriage, where she continued to improve on her uncle's cream formulas. She even gave free makeovers at various hotels, salons and even in the subway. She recognized that the upper class was her niche and if she could manage to get them to be her clients, success would be very easy. And surely it did not take long for Estee to reach the guest lists of New York's elite. Soon Estée started to dress like them, talk like them and behave like them as she had understood that being debonair and sophisticated would give her an edge.
One day, as she was getting her hair done at the House of Ash Blondes, the salon's owner Florence Morris asked Lauder about her perfect skin. Soon, Estée returned to the beauty parlor to hand out four of her uncle's creams and demonstrate their use. Morris was so impressed that she asked Lauder to sell her products at Morris' new salon.
While she was selling her products at the salon, she had a humiliating experience. One day, she asked a customer from where she had bought the blouse she was wearing, to which the customer replied, it should not matter to Estee for she would never be able to afford that. Stung by the customer's behavior, Estee vowed that she would earn so much money that she would be able to buy whatever she wanted. She now doubled her effort, selling her products at salons and clubs.
After years of operating her cosmetics business, Lauder made it official in 1946 by forming the corporation that still bears her name today. She and her husband were the entire company at the time, and they offered only a handful of products. They were also making these items using the kitchen of a former restaurant. The following year, Lauder had a career breakthrough. She landed her first department store order for her cosmetics. Saks Fifth Avenue ordered $800 in her products, which sold out in two days. Lauder also originated the practice of giving a free gift with purchase marketing strategy around this time.
Sometimes now, knowing that social contacts are essential for growth of her business, she started reinventing herself. Going to the extent of fabricating her past, she raised herself to the level of her clients. For many years, people knew she belonged to a European noble family. Slowly she expanded her market, visiting guests at hotels throughout New York metropolitan area. Although her clientele began to grow, as she later realized, in establishing her career, she neglected her marriage, as a result of which it ended in divorce in 1939.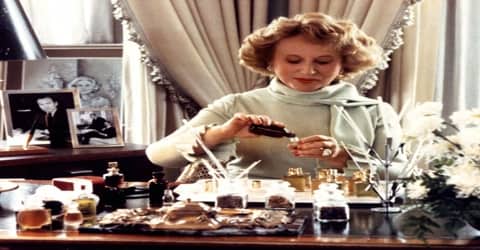 Soon after their first marriage, the couple had changed their last name from Lauter to Lauder. Therefore, when in 1946, they established their company they named it Estee Lauder Inc. It was decided that the products would be sold through outlets in big departmental stores only.
Initially, they had only four products; 'Cleansing Oil', 'Skin Lotion', 'Super Rich All-Purpose Crème', and 'Creme Pack'. They were also its only employees; manufacturing by night in the kitchen of a Manhattan restaurant they had converted into their factory-cum-storage space and selling by day.
When no agency would handle their small $50,000 advertising budget, the Lauders spent the money on samples, which they gave away at fashion shows and in mailings. Their strategy succeeded. From a company employing five persons and grossing $850,000 in sales in 1958, Estée Lauder, Inc., grew to employ 1,000 people and earn $100,000,000 in sales by 1973. Estée Lauder, Inc., began selling cosmetics and fragrances internationally in the 1960s.
Estée used clever business strategies and marketing tactics to win the customers. She wanted to compete with the cosmetic titans such as Revlon and Elizabeth Arden. She traveled throughout the country to try and penetrate all the fine departmental stores. Finally, in the early 50s, her hard work started paying off. The Estée Lauder line was a regular feature of all the upscale stores. Her unique marketing techniques and promotions resulted in thousands of customers. However, the big break for Estée was the introduction of her 'Youth Dew' in 1953 which increased the sales from hundreds to thousands of dollars turning her company in a multi-million business.
With success of Youth Dew, the Lauders decided to venture abroad. In 1960, they opened their first international outlet at Harrods', London and an office in Hong Kong in 1961. Concurrently, Mrs. Lauder started introducing other popular fragrances, such as Azurée, Aliage, Private Collection, White Linen, Cinnabar, and Beautiful.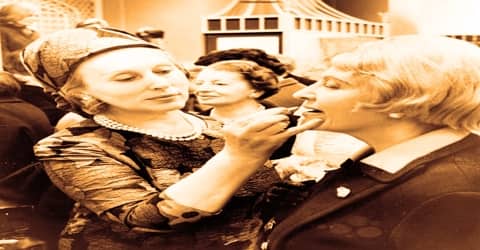 The company maintained a policy of emphasizing skin care and skin protection while selling its products only through department and specialty stores rather than less prestigious outlets. Its best-known products have included Youth-Dew fragrance and bath oils, added in 1953; Aramis men's products, begun in 1964; Clinique allergy-tested cosmetics, first developed in 1968; Prescriptives cosmetics, founded in 1979; and Origins natural cosmetics, introduced in 1990.
In 1964, Estee Lauder made another revolution when she brought out a masculine fragrance called Aramis. Developed into a separate line for men, Aramis now includes 20 different products. In 1968, the company created their third brand, 'Clinique', a line of fragrance-free, allergy-tested cosmetics. Made in Clinique Laboratories, it was created under the direct supervision of Estee's daughter-in-law, Evelyn Lauder. Estee was very proud that all her family contributed to the growth of the company she struggled to erect.
In 1973, Estee Lauder resigned from her position as President of the Company in favor of her son Leonard but remained the Chairman of the Board. By then, Estee products were being sold in 70 countries across the world. Although Estee Lauder was no longer involved in the day-to-day running of the company, she continued to be productive, creating two more brands under her direct supervision. In 1979, she introduced the Prescriptives line of cosmetics and in 1990, the Origins, the first wellness brand in U.S. department stores.
Lauder shared her journey to high status and wealth in her 1985 autobiography Estée: A Success Story. Privately held for decades, Lauder's company went public in 1995. At the time, the business was valued at roughly $2 billion. In her later life, Lauder devoted much of her time to her philanthropic efforts.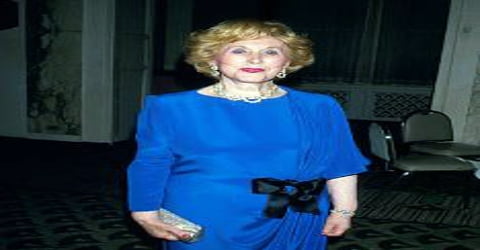 In the 1990s and early 2000s, the company acquired a number of beauty-related firms, including Bobbi Brown Essentials, Aveda, Make-Up Art Cosmetics (M∙A∙C), Stila (which it sold in 2006), Darphin, and Ojon, an environmentally conscious Canadian brand whose products were made from ingredients obtained from the rainforests of Central America.
In addition, the company concluded licensing agreements to manufacture and market lines of cosmetics and fragrances in association with well-known fashion houses and fashion designers, including the American rapper Diddy (Sean John Combs). Estée Lauder went public in November 1995. By the early 21st century, its products were sold in more than 140 countries, and net sales approached $8 billion annually.
The company continued to grow and succeed to become the world's third largest cosmetic giant. She died in 2004 at the age of 95, leaving behind her empire which is still run successfully by her sons.
Awards and Honor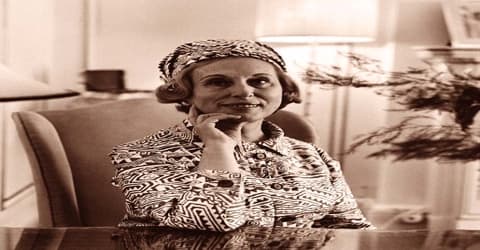 In 1967, she was included in the lists of '100 best American entrepreneurs' and in 1970 in the list of 'Ten Outstanding Women in Business in the United States'.
In 1968, she received the Albert Einstein College of Medicine Spirit of Achievement Award.
In 1978 Estée Lauder was honored by the French government for her contributions to restoring the Palace of Versailles.
In 1988, she was inducted to the Junior Achievement U.S. Business Hall of Fame.
In 2004, shortly before her death, Estee Lauder received the Presidential Medal of Freedom.
Death and Legacy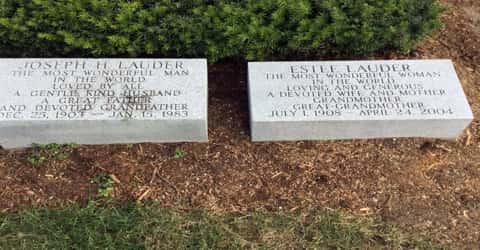 On April 24, 2004, Estee Lauder died from cardiopulmonary arrest at her home in Manhattan. She was survived by her two sons, daughters-in-law and several grandchildren. The company that she built still remains in the family. Her oldest son Leonard is the chairman emeritus of the Estée Lauder Companies; her younger son Ronald is the chairman of Clinique Laboratories, LLC, and her grandson William Lauder is the executive chairman of the Estée Lauder Companies.
In 1985 she published an autobiography, Estée: A Success Story. It described some of her basic strategies: opening the Estée Lauder counter at each new store in person, offering free promotional items, and remaining personally involved with the company.
Information Source: