Biography of Ritchie Valens
Ritchie Valens – Mexican American singer, songwriter, and guitarist.
Name: Richard Steven Valenzuela
Date of Birth: May 13, 1941
Place of Birth: Pacoima, Los Angeles, California, United States
Date of Death: February 3, 1959 (aged 17)
Place of Death: Clear Lake, Iowa, United States
Occupation: Singer, Songwriter, Guitarist
Father: Joseph Steven Valenzuela
Mother: Concepcion Valenzuela
Early Life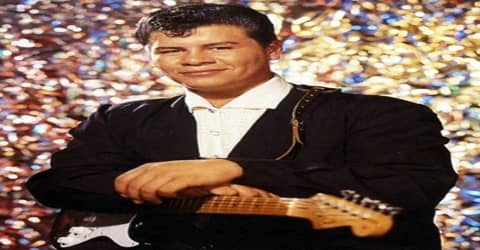 American singer and songwriter and the first Latino rock and roller, Ritchie Valens was born on 13 May 1941 in San Francisco Valley in Los Angeles, California to Joseph Steven Valenzuela and Concepcion Reyes. Valens was a prodigiously talented musician who had learned to play the guitar when he was still a child and in fact, showed great interest in creating music when he was only five years old. Valens started off as a musician like most people of his age by joining a band when he was still in school and his rare talent became visible to music producers who were always on the hunt for new talent.
Ritchie Valens went on to record his first album when he was only sixteen years old and some of his most famous songs are 'La Bamba' and 'Donna'. Valens might have started off as a guitarist but before long he was able to write and compose his own songs and even as a teenager he was invited to music festivals along with other established musicians. Valens died at a very young age due to an accident and the day of his death has forever been known as 'The Day the Music Died'.
He will forever be known as one of the two musicians (along with the Big Bopper) who perished with Buddy Holly in 1959 when their private plane crashed in the midst of a Midwest tour. At the time, Valens had only recently established himself as one of the most promising young talents in rock & roll, just barely missing the top of the charts with "Donna," a number two hit, and pioneering a blend of rock and Latin music with the single's almost equally popular flip side, "La Bamba."
On February 3, 1959, on what has become known as "the Day the Music Died", Valens died in a plane crash in Iowa, an accident that also claimed the lives of fellow musicians Buddy Holly and J. P. "The Big Bopper" Richardson, as well as pilot Roger Peterson. Valens was posthumously inducted into the Rock and Roll Hall of Fame in 2001. Like many rock stars who died prematurely, it's difficult to assess his unrealized potential; he was only 17 at the time of his death and had just barely begun to make records. Nevertheless, Valens' music has endured for decades.
Childhood, Family and Educational Life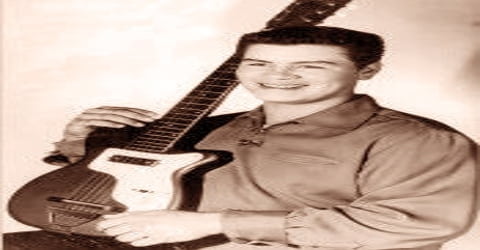 Ritchie Valens, original name Richard Stephen Valenzuela, was born on 13 May 1941 in San Francisco Valley in Los Angeles, California, the U.S. His parents, Joseph Valenzuela (1896–1952) and Concepcion Reyes (1915–1987), were from Mexico. He was the second of five siblings with older brother Bob Morales, younger sisters Connie and Irma, and younger brother Mario Ramirez.
Ritchie Valenzuela was brought up hearing traditional Mexican mariachi music, as well as flamenco guitar, R&B, and jump blues. Valenzuela expressed an interest in making music of his own by the age of five, and he was encouraged by his father to take up guitar and trumpet, and later taught himself the drums. Though Valenzuela was left-handed, he was so eager to learn the guitar that he mastered the traditionally right-handed version of the instrument.
Ritchie Valens went to Pacoima Junior High School and music was a passion from an early age. Ritchie Valens' father Joseph supported him wholeheartedly and he learned to play the guitar along with the trumpet. Valens quickly mastered the guitar even though he was a left-hander and by the time he was 16 he became a member of a band named 'The Silhouettes' as a guitarist. Later on, he became the vocalist as well.
On October 19, 1957, Valens made his performing debut with the Silhouettes. Valenzuela attended Pacoima Junior High School (now Pacoima Middle School) and San Fernando High School.
Personal Life
Ritchie Valens did not get married but he did have one relationship while he was still in school with a girl named Donna Ludwig. She was the subject of the hit song 'Donna'.
Career and Works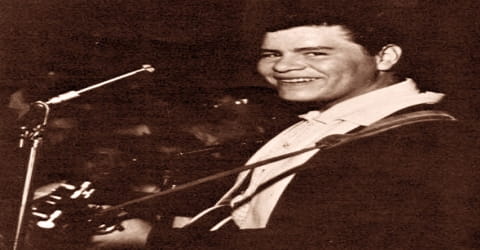 While in high school, Valens used an electric guitar made in shop class to front a band and came to the attention of Bob Keane, owner of Del-Fi records, who produced the sessions at Gold Star Studios that resulted in Valens's hits. His first hit, "Come On, Let's Go" (1958), was followed later that year by "Donna," a ballad written for an ex-girlfriend, and "La Bamba," Valens's best-remembered recording, a rock-and-roll reworking of a traditional Mexican wedding song, sung in Spanish (though Valens hardly spoke the language).
Ritchie Valens' very first recordings were done in Gold Star Studios situated in Hollywood and the songs featured in the album titled 'Ritchie Valens – The Lost Tapes' published by Del-Fi Records. Two well-known tracks from that album are 'Ritchie's Blues' and 'Donna'. The song 'La Bamba' became a huge hit later on. Valens left school in the year 1958 to concentrate on his music career and Bob Keane of Del-Fi Records became his promoter who was responsible for setting up his shows and programmes. Throughout the year he performed on television and stage. He appeared on the show 'American Bandstand' and did shows in Hawaii, New York, and Philadelphia.
While playing at a local movie theater in 1958, Valens was discovered by producer Bob Keane, who signed Valens to his Del-Fi label and convinced him to shorten his surname to "Valens," claiming the abbreviated version had broader appeal than "Valenzuela." Under Keane's wing, Valens entered a Los Angeles recording studio in July and emerged with "Come on Let's Go," which climbed to number 42 on the national charts. Valens's next record, a double A-side, the final record to be released in his lifetime, had the song "Donna" (written about a real girlfriend) coupled with "La Bamba". It sold over one million copies and was awarded a gold disc by the RIAA.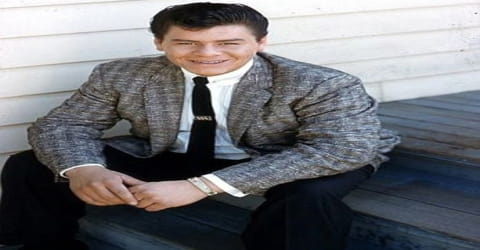 By the autumn of 1958, the demands of Valens' career forced him to drop out of high school. Keane booked appearances at venues across the United States and performances on television programs. Valens had a fear of flying due to a freak accident at his junior high school when, on January 31, 1957, two airplanes collided over the playground, killing or injuring several of his friends. Valens had been at his grandfather Frank Reyes' funeral that day but was upset about the loss of his friends.
Also enjoying a good amount of popularity was the single's innovative flip side, "La Bamba," a rocked-up Mexican folk song performed entirely in Spanish. "La Bamba" featured some fierce guitar work, as well as the thick sound of the Danelectro bass, which gave the instrument more electric presence than it had previously enjoyed on any rock & roll disc. Valens was subsequently hailed as one of rock & roll's teen idols, and he hit the road in early 1959 alongside Buddy Holly, the Big Bopper, Dion & the Belmonts, and Frankie Sardo.
Valens eventually overcame his fear enough to travel by airplane for his career. He went to Philadelphia to appear on Dick Clark's American Bandstand television show on October 6, where he sang "Come On, Let's Go". In November, Valens flew to Hawaii, where he performed alongside Buddy Holly and Paul Anka. Valens was added to the bill of legendary disc jockey Alan Freed's Christmas Jubilee in New York City, singing with some of those who had greatly influenced his music, including Chuck Berry, Bo Diddley, the Everly Brothers, Duane Eddy, Eddie Cochran, Keith O'Conner Murphy, and Jackie Wilson. On December 27, he returned to Philadelphia and American Bandstand, this time performing "Donna". After returning to Los Angeles, Valens filmed an appearance in Alan Freed's movie Go, Johnny, Go! In the film, he appears in a diner miming his song "Ooh! My Head", using a Gretsch 6120 guitar, the same model Eddie Cochran owned. Between the live appearances, Valens returned to Gold Star Studios several times, recording the tracks that would comprise his two albums.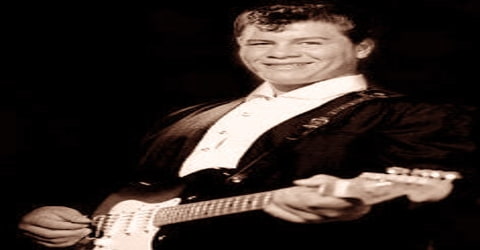 In early 1959 Ritchie Valens was invited to be a part of the Winter Dance Party Tour across the Midwestern part of America. It was meant to be a traveling musical act featuring several artists. The artists braved terrible conditions and many of them were taken ill but Ritchie Valens performed to the best of his abilities. He also played the drum during this tour.
Conditions on the tour buses were abysmal and bitterly cold. Midwest weather took its toll on the party. Carl Bunch had to be hospitalized with severely frostbitten feet, and several others, including Valens and the Big Bopper, caught the flu. The show was split into two acts, with Valens closing the first act. After Bunch was hospitalized, Carlo Mastrangelo of the Belmonts took over the drumming duties. When Dion and the Belmonts were performing, the drum seat was taken by either Valens or Buddy Holly. A surviving color photograph shows Valens at the drum kit. Black and white photos found in 2014 taken by Mary Gerber on February 2, 1959, which are on display at the Surf Ballroom show Buddy Holly playing drums for Dion as Dion's drummer had frostbitten feet.
Ritchie Valens only had about two albums' worth of material in the can, as well as some lo-fi live tapes of a gig at a local junior high, before his death; undoubtedly, some (or many) of these were demos or unfinished tracks. Other singers emulated Valens' Mexican-American brand of rock in the following years, most notably Chan Romero (originator of "Hippy Hippy Shake," who also recorded for Bob Keane's Del-Fi label and used some of the same musicians who had backed Valens) and Chris Montez.
Awards and Honor
Ritchie Valens did not win any major awards during his lifetime but his talent and impact on the music industry were beyond question as he was the first musician who brought Mexican music to the fore.
In 2001 Valens was inducted into the Rock and Roll Hall of Fame.
Death and Legacy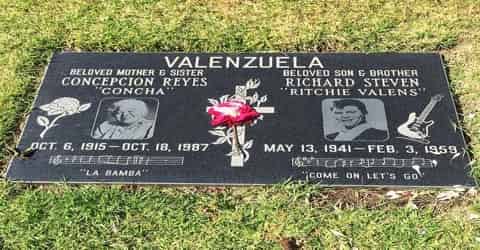 Ritchie Valens died in a plane crash with two fellow musicians on 3 February 1959 while traveling in a chartered flight from Clear Lake, Iowa. That day came to be known as 'The day the Music Died'.
The tragedy inspired singer Don McLean to write his 1971 hit "American Pie", immortalizing February 3 as "The Day the Music Died". Valens's remains were buried at San Fernando Mission Cemetery, Mission Hills, California.
Ritchie Valens had a very short career as a musician but had great talent and he produced plenty of work that is enjoyed by music lovers to the present day. His most famous and important work was the song 'La Bamba', which was released in 1958 and although it was a remake of a Mexican song, it was Valens' improvisation that made the song the hit that it went on to become.
In the 1980s and 1990s, the L.A.-based Latino rock band Los Lobos were often cited for reflecting Valens' influence, and groups like Los Lonely Boys carried the torch of Chicano rock into the 21st century. Meanwhile, the 1987 film La Bamba (whose soundtrack heavily featured Los Lobos) gave his story a glossy Hollywood makeover, exposing Valens' legacy to millions even as it introduced the usual distortions and factual errors in its dramatization of his brief life.
Information Source: