Biography of Janis Joplin
Janis Joplin – American rock, soul, and blues singer and songwriter.
Name: Janis Lyn Joplin
Date of Birth: January 19, 1943
Place of Birth: Port Arthur, Texas, United States
Date of Death: October 4, 1970 (aged 27)
Place of Death: Hollywood, Los Angeles, California, United States
Occupation: Singer, Songwriter
Father: Seth Joplin
Mother: Dorothy (Née East) Joplin
Early Life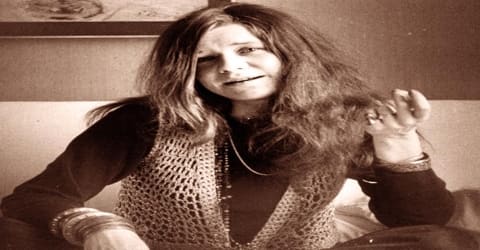 An American singer, the premier white female blues vocalist of the 1960s, who dazzled listeners with her fierce and uninhibited musical style, Janis Joplin was born in Port Arthur, Texas, on January 19, 1943, to Dorothy Bonita East (1913-1998), a registrar at a business college, and her husband, Seth Ward Joplin (1910-1987), an engineer at Texaco. She was also a great blues singer, making her material her own with her wailing, raspy, supercharged emotional delivery. First rising to stardom as the frontwoman for San Francisco psychedelic band Big Brother & the Holding Company, she left the group in the late '60s for a brief and uneven (though commercially successful) career as a solo artist.
She was also known as the 'First Lady of Rock n Roll'. Janis was known for her forceful, gutsy singing style as compared to her contemporaries. Whenever she used to perform on stage, she dazed and amazed the audience with her husky voice. She was bold and quite rebellious in nature in her early years which made her a subject of ridicule during her school years. Her life revolved around music as she developed a group of friends in her teenage years who shared her interest in music. She faced conflicts with herself as an individual as she struggled to be what she wanted to be, but it was not long before she sorted it out and went on to become the first 'Rock n Roll' lady of the era. This roller-coaster ride came to a sudden halt with her untimely demise due to the drug overdose. She quoted once, "On stage, I make love to 25,000 different people, then I go home alone", which confirms the fact that fame sometimes leads to loneliness.
Although Janis wasn't always supplied with the best material or most sympathetic musicians, her best recordings, with both Big Brother and on her own, are some of the most exciting performances of her era. She also did much to redefine the role of women in rock with her assertive, sexually forthright persona and raunchy, electrifying on-stage presence. Her death at the young age of 27 is still considered one of the most tragic deaths of the era. A girl of distinct character who went on to become a woman of utmost passion created history with her attitude and unique style of singing.
Janis Joplin, a mezzo-soprano highly respected for her charismatic performing ability, was posthumously inducted into the Rock and Roll Hall of Fame in 1995. Audiences and critics alike referred to her stage presence as "electric". Rolling Stone ranked Joplin number 46 on its 2004 list of the 100 Greatest Artists of All Time and number 28 on its 2008 list of 100 Greatest Singers of All Time. She remains one of the top-selling musicians in the United States, with Recording Industry Association of America certifications of 15.5 million albums sold.
Childhood, Family and Educational Life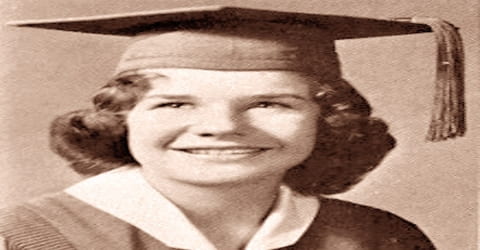 Janis Joplin, by name of Janis Lyn Joplin, was born on January 19, 1943, in Port Arthur, Texas to Seth Ward Joplin, an engineer, and Dorothy Bonita East, a registrar at a business college. She had two siblings, Michael and Laura, both younger than her. The family belonged to the Churches of Christ denomination.
As a teenager, Joplin befriended a group of outcasts, one of whom had albums by blues artists Bessie Smith, Ma Rainey, and Lead Belly, whom Joplin later credited with influencing her decision to become a singer. She began singing blues and folk music with friends at Thomas Jefferson High School. Former Oklahoma State University and Dallas Cowboys Head Coach, Jimmy Johnson, was a high school classmate of Joplin.
Joplin was a normal teenager until the age of 14 when puberty kicked in and she became overweight and developed deep scars on her skin due to acne. She was a wild child after that and used to wear men's shirts and shorts to distinguish herself from the crowd. She faced a lot of teasing and disgraceful comments on her lifestyle.
Joplin graduated from high school in 1960 and attended Lamar State College of Technology in Beaumont, Texas, during the summer and later the University of Texas at Austin (UT), though she did not complete her college studies. The campus newspaper, The Daily Texan, ran a profile of her in the issue dated July 27, 1962, headlined "She Dares to Be Different." The article began, "She goes barefooted when she feels like it, wears Levis to class because they're more comfortable, and carries her autoharp with her everywhere she goes so that in case she gets the urge to break into song, it will be handy. Her name is Janis Joplin." While at UT she performed with a folk trio called the Waller Creek Boys and frequently socialized with the staff of the campus humor magazine The Texas Ranger.
Personal Life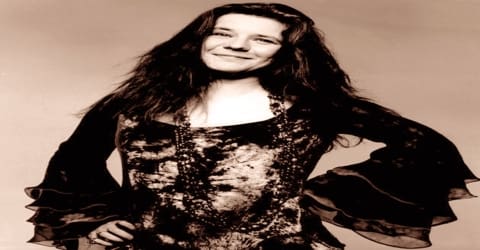 Janis Joplin's significant relationships with men included ones with Peter de Blanc, Country Joe McDonald (who wrote the song "Janis" at Joplin's request), David (George) Niehaus, Kris Kristofferson and Seth Morgan (from July 1970 until her death, at which time they were allegedly engaged). She also had relationships with women. During her first stint in San Francisco in 1963, Joplin met and briefly lived with a woman named Jae Whitaker, an African American woman whom she had met while playing pool at Gino & Carlo bar in North Beach. Whitaker broke off their relationship because of Joplin's hard drug use and sexual relationships with other people. Whitaker was first identified by name in connection with Joplin in 1999 when Alice Echols' biography Scars of Sweet Paradise was published.
Janis Joplin also had an on-again-off-again romantic relationship with Peggy Caserta. They first met in November 1966 when Big Brother performed at a San Francisco venue called The Matrix where Caserta was one of 15 people in the audience. Their friendship was platonic for more than a year. Before it moved to the next level, Caserta was in love with Big Brother guitarist Sam Andrew, and sometime during the first half of 1968, she traveled from San Francisco to New York to flirt with him. He did not want a serious relationship with her, and Joplin sympathized with Caserta's disappointment. The Woodstock movie includes 37 seconds of Joplin and Caserta walking together before they reached the tent where Joplin waited for her turn to perform. By the time the legendary festival took place in August 1969, they were both intravenous heroin addicts.
Kim France reported in The New York Times article, "Nothin' Left to Lose" (May 2, 1999): "Once she became famous, Janis Joplin cursed like a truck driver, did not believe in wearing undergarments, was rarely seen without her bottle of Southern Comfort and delighted in playing the role of sexual predator."
Her personal life was very much the root cause of her sudden demise in 1970. Joplin was facing enormous criticism for her personality and lifestyle which pushed her to a state of loneliness and isolation that eventually took her life. Numerous books, movies, and documentaries have been made on her life including 'Love, Janis' (1992) written by her sister, Laura Joplin.
Career and Works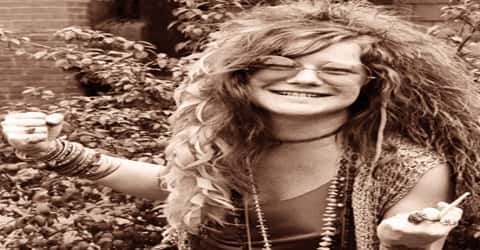 Janis Joplin had been singing blues and folk music since her teens, playing on occasion in the mid-'60s with future Jefferson Airplane guitarist Jorma Kaukonen. There are a few live pre-Big Brother recordings (not issued until after her death), reflecting the inspiration of early blues singers like Bessie Smith, that demonstrate she was well on her way to developing a personal style before hooking up with the band.
In 1962, Joplin began performing at musical gatherings and a local bar in Austin with Waller Creek Boys, an independent trio. She recorded her first ever song, "What Good Can Drinkin' Do", on tape at the home of a fellow student. She left Texas in January 1963 ("Just to get away," she said, "because my head was in a much different place"), hitchhiking with her friend Chet Helms to North Beach, San Francisco. Still in San Francisco in 1964, Joplin and future Jefferson Airplane guitarist Jorma Kaukonen recorded a number of blues standards, which incidentally featured Kaukonen's wife Margareta using a typewriter in the background. This session included seven tracks: "Typewriter Talk", "Trouble in Mind", "Kansas City Blues", "Hesitation Blues", "Nobody Knows You When You're Down and Out", "Daddy, Daddy, Daddy", and "Long Black Train Blues", and was released long after Joplin's death as the bootleg album The Typewriter Tape.
In 1963, Janis Joplin was arrested in San Francisco for shoplifting. During the two years that followed, her drug use increased and she acquired a reputation as a "speed freak" and occasional heroin user. She also used other psychoactive drugs and was a heavy drinker throughout her career; her favorite alcoholic beverage was Southern Comfort.
In 1965 and 1966, Joplin commuted from her family's Port Arthur home to Beaumont, Texas, where she had regular sessions with a psychiatric social worker named Bernard Giarritano at a counseling agency that was funded by the United Fund, which after her death changed its name to the United Way. Interviewed by biographer Myra Friedman after his client's death, Giarritano said Joplin had been baffled by how she could pursue a professional career as a singer without relapsing into drugs, and her drug-related memories from immediately prior to returning to Port Arthur continued to frighten her. Joplin sometimes brought an acoustic guitar with her to her sessions with Giarritano, and people in other offices within the building could hear her singing.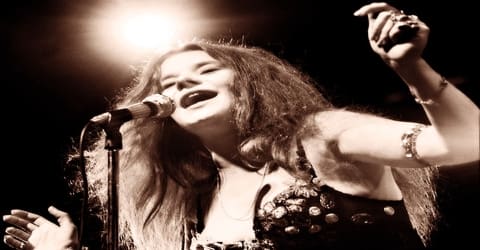 After a long sojourn in San Francisco (during which she abused alcohol and amphetamines), Joplin went back to Texas, only to return to San Francisco in 1966 to become the vocalist for Big Brother and the Holding Company at the recommendation of hippie impresario Chet Helms. Buoyed by Joplin's raucous, bluesy vocals, the hard-rocking band released an album on independent Mainstream Records, then stunned audiences at the Monterey Pop Festival in 1967 with a legendary performance highlighted by Joplin's rendition of "Ball and Chain" (a rhythm-and-blues classic by Big Mama Thornton). The band signed several deals and she gave hits 'Down on Me', 'Bye Bye Baby', 'Call on Me' as the lead vocal. 'Cheap Thrills', the band's second album became an instant hit and topped the charts in the U.S. Despite its success, she parted ways with the band in 1968 due to their lack of professionalism, and onetime ugly duckling Joplin continued her transformation into a strong-willed, sexually aggressive rock icon.
One of Joplin's earliest major performances in 1967 was at the Mantra-Rock Dance, a musical event held on January 29 at the Avalon Ballroom by the San Francisco Hare Krishna temple. Janis Joplin and Big Brother performed there along with the Hare Krishna founder Bhaktivedanta Swami, Allen Ginsberg, Moby Grape, and Grateful Dead, donating proceeds to the Krishna temple. In early 1967, Joplin met Country Joe McDonald of the group Country Joe and the Fish. The pair lived together as a couple for a few months. Joplin and Big Brother began playing clubs in San Francisco, at the Fillmore West, Winterland and the Avalon Ballroom. They also played at the Hollywood Bowl in Los Angeles, as well as in Seattle, Washington, Vancouver, British Columbia, the Psychedelic Supermarket in Boston, Massachusetts, and the Golden Bear Club in Huntington Beach, California.
Joplin made them a hit at the 1967 Monterey Pop Festival, where her stunning version of "Ball and Chain" (perhaps her very best performance) was captured on film. After a debut on the Mainstream label, Big Brother signed a management deal with Albert Grossman and moved on to Columbia. Their second album, Cheap Thrills, topped the charts in 1968, but Joplin left the band shortly afterward, enticed by the prospects of stardom as a solo act.
The band's debut studio album, Big Brother & the Holding Company, was released by Mainstream Records in August 1967, shortly after the group's breakthrough appearance in June at the Monterey Pop Festival. Two tracks, "Coo Coo" and "The Last Time", were released separately as singles, while the tracks from the previous single, "Blindman" and "All Is Loneliness", were added to the remaining eight tracks. When Columbia Records took over the band's contract and re-released the album, they included "Coo Coo" and "The Last Time", and put "featuring Janis Joplin" on the cover. The debut album spawned four minor hits with the singles "Down on Me", a traditional song arranged by Joplin, "Bye Bye Baby", "Call On Me" and "Coo Coo", on all of which Joplin sang lead vocals. In 1968, the album 'Cheap Thrills' with the rock band Big Brother and the Holding Company topped the charts of US Top 200 featuring her as the lead vocal artist.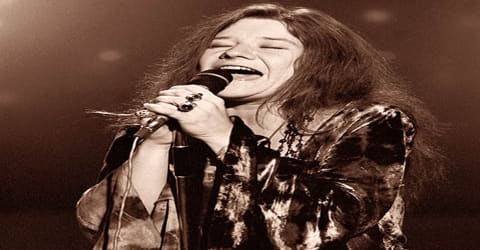 In 1969, her solo career started with the Kozmic Blues Band which received mixed reviews for her performance and negative criticism personally causing her much distress. In 1970, engaged to be married, her life seemingly on track, Joplin was recording an album with her new group, the Full Tilt Boogie Band, when she died of an accidental overdose of heroin. Released posthumously, that album, 'Pearls', topped the chart in 1971, as did the single "Me and Bobby McGee." Joplin's importance in the history of rock is due to not only her strength as a singer but also her intensity as a performer, which flew in the face of the conventions that dictated how a "girl singer" should act. Her raw blues-soaked voice influenced by Thornton, Leadbelly, and Bessie Smith was matched by her uninhibited physical movements. The two elements fused in a mesmerizing display of soulfulness few had thought a white singer could pull off. In 1971, her last album 'Pearls' with Full Tilt Boogie Band topped the charts of US Top 200 featuring her as the solo artist.
On July 31, 1968, Joplin made her first nationwide television appearance when the band performed on This Morning, an ABC daytime 90-minute variety show hosted by Dick Cavett. Shortly thereafter, network employees wiped the videotape, though the audio survives. In 1969 and 1970, Joplin made three appearances on Cavett's prime-time program. The video was preserved and excerpts have been included in most documentaries about Joplin. Audio of her 1968 appearance has not been used since then.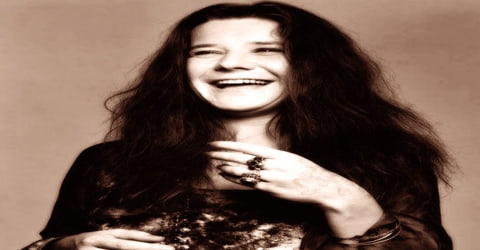 For years, Janis Joplin's life had been a roller coaster of drug addiction, alcoholism, and volatile personal relationships, documented in several biographies. Musically, however, things were on the upswing shortly before her death, as she assembled a better, more versatile backing outfit, the Full Tilt Boogie Band, for her final album, Pearl (ably produced by Paul Rothchild). Joplin was sometimes criticized for screeching at the expense of subtlety, but Pearl was solid evidence of her growth as a mature, diverse stylist who could handle blues, soul, and folk-rock. "Mercedes Benz," "Get It While You Can," and Kris Kristofferson's "Me and Bobby McGee" are some of her very best tracks.
Awards and Honor
Janis Joplin was posthumously inducted in 'Rock and Roll Hall of Fame' in 1995.
Joplin was honored with a 'Grammy Lifetime Achievement Award' in 2005, several years after her death.
Death and Legacy
Janis Joplin was found dead on 4 October 1970 in a hotel room in Hollywood due to an overdose of heroin, possibly compounded by alcohol. She was cremated at Pierce Brothers Westwood Village Memorial Park and Mortuary in Los Angeles, California, and her ashes were scattered from a plane into the Pacific Ocean.
Joplin's single 'Me and Bobby McGee' became an instant hit and reached the No.1 position in US Hot 100. Her first album, I Got Dem Ol' Kozmic Blues Again Mama!, was recorded with the Kozmic Blues Band, a unit that included horns and retained just one of the musicians that had played with her in Big Brother (guitarist Sam Andrew). Although it was a hit, it wasn't her best work; the new band, though more polished musically, was not nearly as sympathetic accompanists as Big Brother, purveying a soul-rock groove that could sound forced. That's not to say it was totally unsuccessful, boasting one of her signature tunes in "Try (Just a Little Bit Harder)."
Joplin's story is presented in a thinly veiled biographical film, The Rose (1979). Her life and career were documented through archival footage, interviews with her associates, and excerpts from her personal correspondence in the documentary film Janis: Little Girl Blue (2015).
Information Source: