Full name: Klemens Wenzel Nepomuk Lothar
Date of birth: 15 May 1773
Place of birth: Koblenz, Electorate of Trier
Date of death: 11 June 1859 (aged 86)
Place of death: Vienna, Austrian Empire
Father: Franz George Karl Count Metternich
Mother: Maria Beatrice Aloisia Von Kagenegg
Spouse: Princess Eleonore von Kaunitz (m. 1795; died 1825)​; Baroness Antoinette Leykam (m. 1827; died 1829)​; Countess Melanie Zichy-Ferraris (m. 1831; died 1854)
Children: 8
Early Life
Klemens von Metternich or Prince Metternich, in full Klemens Wenzel Nepomuk Lothar, Fürst von Metternich-Winneburg-Beilstein, was a conservative Austrian statesman and diplomat who served as the Austrian Empire's foreign minister from 1809 to 1821 and as Chancellor from 1821 to 1848, when the liberal revolutions forced his resignation.
He is well known for his role in the Napoleonic Wars and for convening the 1814–1815 'Congress of Vienna.' Many have commended him for forging a successful alliance against Napoleon I and elevating Austria to a major European power. In October 1813, he was bestowed the title of Prince for his service to the Austrian Empire. The "Metternich system" of international congresses lasted for another decade under his leadership, as Austria linked itself with Russia and, to a lesser extent, Prussia.
Metternich served as Chancellor of State in France from 1821 to 1848, under both Francis I and his son Ferdinand I. He returned to the Viennese court after a brief exile in London, Brighton, and Brussels that lasted until 1851, this time to advise Ferdinand's successor, Franz Josef. He was also chastised for being an anti-liberty figure who wanted to sabotage the unification of Germany and Italy.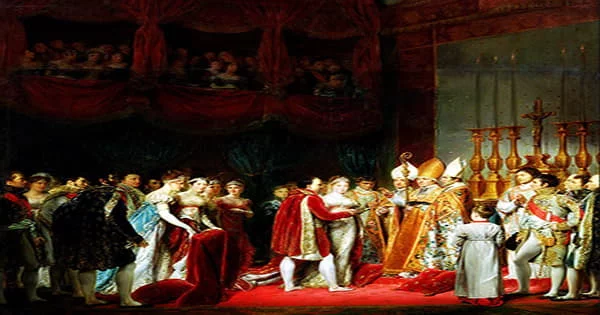 His diplomatic abilities were praised, with some commenting that his accomplishments were impressive given his negotiation position's weakness. Meanwhile, his critics claimed that he could have done more to safeguard Austria's future, and he was viewed as a roadblock to reform. He is also known as a visionary who contributed to the preservation of peace in Europe between 1815 and 1914.
Childhood and Educational Life
Klemens Metternich was born into the House of Metternich on 15 May 1773 to Franz Georg Karl Count of Metternich-Winneburg zu Beilstein, a diplomat who had passed from the service of the Archbishopric of Trier to that of the Imperial court, and his wife Countess Maria Beatrix Aloisia von Kageneck. He was called after his father's previous employer, Prince Clemens Wenceslaus of Saxony, archbishop-elector of Trier. He was his parents' eldest son, and he had an older sister.
He began studying diplomacy at the University of Strasbourg in 1788, but the rise of the French Revolution forced him to leave Strasbourg in 1790 and enroll at the University of Mainz.
During the summers, he worked with his father. His father had been elevated to the position of plenipotentiary and effective ruler of the Austrian Netherlands by that time. Metternich had to abandon his studies in Mainz after France declared war on Austria, sparking the First Coalition War (1792–1797).
Personal Life
Metternich married Eleonore, Gräfin von Kaunitz, in September 1795. She was the granddaughter of former Austrian state chancellor Wenzel Anton, Graf von Kaunitz. Thus, through this marriage, Metternich established contacts with the nobility of Austria. After Eleonore's death in 1825, Metternich got married to Baroness Antoinette Leykam in 1827. In January 1829 Antoinette died, five days after giving birth to their son, Richard von Metternich.
As a result, he spent Christmas alone and depressed, concerned about some of his fellow conservatives' harsh tactics and the continued march of liberalism. In 1831, Metternich married Gräfin Melanie Zichy-Ferraris, who died in 1854. With Eleonore, he had eight children, one with Antoinette, and five with Melanie. With his mistress, Katharina Skavronskaya, he had an illegitimate child.
His son from his marriage to Antoinette, Richard, Fürst von Metternich, served as the Austrian ambassador to Paris from 1859 to 1870. Metternich lost two of his daughters to tuberculosis within a span of 3 months in 1820. His first wife and his eldest son, too, died from the same disease.
Working and Political Career
Metternich went on a diplomatic mission to England in 1794, where he issued a pamphlet asking for a widespread arming of the German people, but he returned to his father in October, who had escaped to Vienna in the interim as the French invaded the Netherlands. In Vienna, he immersed himself in natural, scientific, and medical sciences, in which he had a keen interest and later helped to promote.
Towards the close of the 'Congress of Rastatt' (1797–1799), he represented the Roman Catholic Westphalian counts. The 'Congress' ensured that the German princes who had been forced to flee by the French were compensated. Initially, his father, who led the imperial delegation, hired him as a secretary, but when the proceedings began in December 1797, he was named the Catholic Bench representative of the College of the Counts of Westphalia.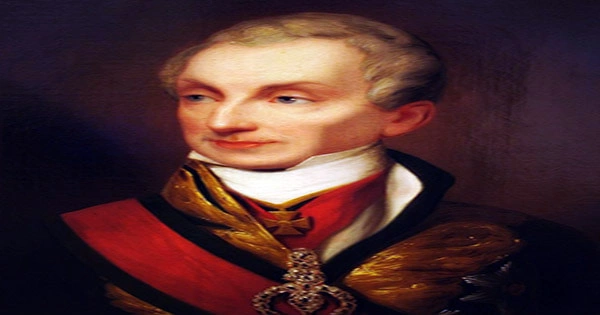 Metternich remained in this function at Rastatt until 1799, when the conference came to an end. In 1801 he was appointed Austrian minister to the Saxon court in Dresden, where he met Friedrich von Gentz, a German writer, and diplomat, and began a connection with him. Metternich served as Austrian minister in Berlin after 1803 and failed to persuade Frederick William III of Prussia to join Austria in the war of 1805 against France, but he obtained a deep understanding of the Prussian state's internal brittleness, which he predicted would lead to its rapid demise.
After Austria lost the Battle of Austerlitz and had to give up large amounts of their territory in the 'Treaty of Pressburg,' Metternich was appointed Austrian ambassador to France in 1806. He met Emperor Napoleon I's sister, Caroline Murat, and other Parisian socialites while in France. His relationships with these ladies, Foreign Minister Talleyrand, and the Russian envoy assisted him in learning about France's internal affairs.
Metternich amassed a wealth of knowledge about Napoleon. However, Austria was defeated by France in the Battle of Wagram in 1809. Following this, Napoleon rejected his attempts at peace discussions. Metternich was named minister of foreign affairs by Emperor Francis (then Francis I of Austria, but no longer Holy Roman emperor) on October 8, 1809. The harsh Treaty of Schönbrunn was signed with France six days later.
Metternich's previous romance with Junot was made public in early 1810, but the scandal was kept to a minimum thanks to Eleonore's understanding. He deceived Napoleon into believing that Austria would back France in its invasion of Russia in 1812. Austria, in actuality, was a covert supporter of Russia. Metternich revealed his true objectives once the French were forced to retreat. He joined the army against Napoleon.
Schwarzenberg signed an indefinite armistice with the Russians on January 30, 1813. However, because to the insufficiency of Austria's armaments, Metternich could not make up his mind whether or not to fight Napoleon on Russia's side. Metternich staunchly maintained to neutrality while Austria secretly rearmed, resisting all ill-considered ideas, particularly those of the archduke John (who was put under house arrest for organizing a premature anti-French rebellion in the Alps). For a time, he even lured Saxony into the neutral camp.
Metternich and Napoleon met for the last time on June 26, 1813, at Dresden, where Metternich informed Napoleon that his reign was about to come to an end. He presented Napoleon with the Frankfurt proposals in November 1813, which would allow Napoleon to stay Emperor but reducing France to its "natural bounds" and undoing France's grip over most of Italy, Germany, and the Netherlands. Napoleon, expecting to win the war, waited too long and missed out on this opportunity; the Allies had retracted their offer by December.
Thus, Austria allied with Russia, Prussia, and Britain, and together, they overthrew Napoleon in 1814. Following this, Metternich was made a hereditary prince of the Austrian Empire by King Francis I. The allies who won against Napolean congregated at the 'Congress of Vienna' (September 1814 – June 1815), where Metternich ruled over the proceedings. Napoleon, on the other hand, managed to flee Elba and then lose the Battle of Waterloo. He had clear ideas about the foundations for a new order in Europe, but he realized from the start that if he was to save even a small part of his plans from the resistance of self-interested monarchs, he would have to significantly alter them.
At the 'Congress,' Metternich wished to secure Austria's position by forming two confederations, one Italian and the other German, with Austria as the leading power in them. He also suggested the formation of a hereditary imperial title in Germany. He desired Austria and Prussia to collaborate in order to secure Germany's western border. Metternich averted the whole annihilation of France with the support of the then-British foreign secretary, Robert Stewart, Viscount Castlereagh. He believed it was vital as a deterrent to Russia's expanding dominance.
Likewise, he opposed Russia's and Prussia's territorial expansion, particularly Prussia's plans to absorb the entirety of Saxony. His plans, however, were not entirely effective. Francis was not a supporter of the German imperial project. The Italian confederation never came into being. In June 1815, the German confederation was founded, although it was not powerful.
In European affairs, however, Metternich was more successful: he achieved equality of status for France; he obtained a reduction of the Prussian demands on Saxony; and, in particular, he blocked the farther reaching demands of Russia. In fact, the Metternich-created common front of Austria, England, and France kept both Russia and Prussia in check. Metternich, on the other hand, won equal status for France. Prussia's demands on Saxony were lowered. Even Russia was stopped from annexing any more territories.
At the Frankfurt am Main Bundestag (federal assembly), which began in 1816, Metternich had difficulties due to Austrian domestic matters. He had meant to utilize this gathering to combat revolutionary ideas across Germany. As a result, Austria rose to prominence in the German confederation. Prussia, on the other hand, had equal power because the emperor refused to accept the German throne.
In June 1817 Metternich was required to escort the emperor's newlywed daughter Maria Leopoldina to a ship at Livorno. Metternich spent the time between their arrival and their departure traveling around Italy, visiting Venice, Padua, Ferrara, Pisa, Florence, and Lucca. Though concerned by recent events (he highlighted that many of Francis' concessions had yet to be implemented), he remained optimistic and renewed his call for decentralization on August 29. Metternich devised a system in which 'Congresses' met on a regular basis to explore methods of suppressing revolution.
The 'Congress of Aix-la-Chapelle' (1818), the 'Congress of Troppau' (1820), the 'Congress of Laibach' (1821), and the 'Congress of Verona' (1822) followed. However, later, Great Britain refused to intervene in the revolts of other countries. Viscount Castlereagh (at Troppau) and his successor, George Canning, thus reduced Metternich's influence in Europe.
Reorienting his German policy, he began to rely on the common interest of the princes, whom he persuaded to share his point of view through personal contact rather than the assembly. Henceforth, it was Metternich's personality, not Austria's powers as granted by the federal act, that ensured Austria's dominance in the German confederation.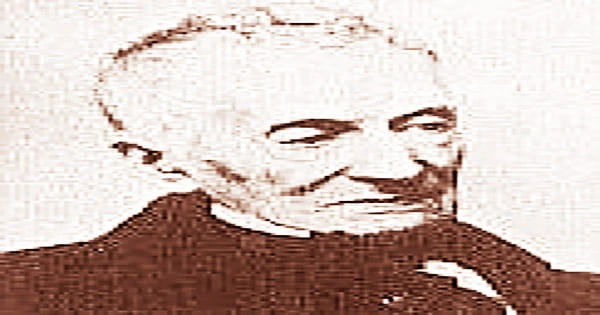 Metternich was appointed Austrian Court Chancellor and State Chancellor in 1821. He was in charge of holding Napoleon's son, the Duke of Reichstadt, in custody. Despite upheavals in 1830 and 1831 disrupting his system, he remained a significant player in European politics until March 13, 1848, when he was forced to retire owing to a revolution in Vienna.
Metternich and his family were forced into exile as a result of this. They traveled to England, where he was assisted by the Duke of Wellington. They then relocated to Brussels. In 1851, Metternich was granted permission to return to Vienna. He was a prolific writer as well. Richard, the Austrian ambassador to Napoleon III, compiled and published his father's memoirs.
Death and Legacy
Metternich died in Vienna on 11 June 1859, aged 86, and the last great figure of his generation. Almost everyone in Vienna who was somebody came to pay respect, and his death went almost unreported in the international news.
Awards and Honours
In 1823, botanist J.C.Mikan published a genus of flowering plants from Brazil, belonging to the family Solanaceae as Metternichia in his honour.