Biography of Michael Hutchence
Michael Hutchence – Australian musician, singer-songwriter and actor.
Name: Michael Kelland John Hutchence
Date of Birth: 22 January 1960
Place of Birth: Sydney, New South Wales, Australia
Date of Death: 22 November 1997 (aged 37)
Place of Death: Sydney, New South Wales, Australia
Occupation: Musician, Singer, Songwriter, Actor
Father: Kelland
Mother: Patricia Kennedy
Early Life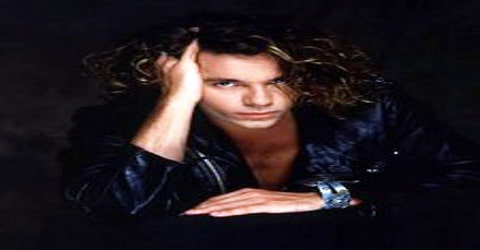 Australian rock star and lead singer for INXS, one of the most popular bands of the late 1980s and early '90s, Michael Hutchence was born on 22nd January 1960, Sydney, Australia, the son of Sydney businessman Kelland ("Kell") Hutchence, and make-up artist Patricia (née Kennedy). He began his career on the Australian pub circuit in the 1970s and founded INXS in 1978. According to rock music historian Ian McFarlane, "Hutchence was the archetypal rock showman. He exuded an overtly sexual, macho cool with his flowing locks, and lithe and exuberant stage movements."
Hutchence spent early years of his life in Hong Kong and he showed interest in swimming and poetry. However, once they traveled back to Australia, he enrolled at a school where he met Andrew Farris, and they embarked on a friendship which was to last a lifelong. Farriss had an affinity to music and soon Hutchence too inculcated an interest for music. They then started practicing music in leisure time and even formed a band when they were still in school. The band comprised a few other members like Andrew's brothers and their friends. This band was named 'The Farriss Brothers'. This band made several live performances before the band members turned more professional with the formation of the band 'INXS'. They amused listeners all over the world with their unique style and recorded many singles which turned out to be a huge success in Australia as well as internationally.
Hutchence was a member of the short-lived pop rock group Max Q. He also recorded some solo material and acted in feature films, including Dogs in Space (1986), Frankenstein Unbound (1990), and Limp (1997). He had a string of love affairs with prominent actresses, models, and singers, and his private life was often reported in the Australian and international press. In July 1996, Hutchence and English television presenter Paula Yates had a daughter, Heavenly Hiraani Tiger Lily.
However, the most renowned face of this band was Michael Hutchence who had a charismatic personality and impacting stage presence. Unfortunately, the world of music suffered a huge loss when this artist met with an early and tragic death.
Childhood, Family and Educational Life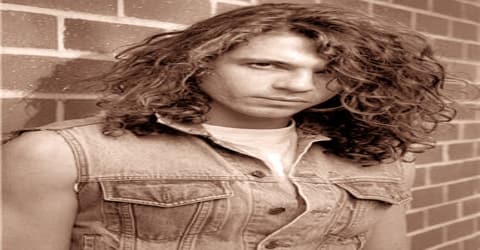 Michael Hutchence, by the name Michael Kelland John Hutchence, was born on 22nd January 1960, to Kelland Hutchence and Patricia Hutchence, in Sydney, Australia. The family shifted to Brisbane, and his brother Rhett was born there. The family later moved to Hong Kong where his father was employed at a trading company.
Hutchence was of Irish ancestry from his mother's side, as Patricia's father was from County Cork in Ireland. During the early years in Hong Kong, both boys attended Beacon Hill School in Kowloon Tong. While in Hong Kong, Michael showed promise as a swimmer before breaking his arm badly. He then began to show interest in poetry and performed his first song in a local toy store commercial. Michael attended King George V School during his early teens. His early interests include swimming and poetry.
In 1972, his family went back to Sydney and settled in Belrose, where he enrolled at the 'Davidson High School'. At this school, he came in contact with Andrew Farris, who later became a founding member of the band 'INXS'. Andrew was a member of the band named 'Doctor Dolphin' and asked Michael to join the band. They were joined by Geoff Kennelly and Garry Beers, who studied at the 'Forest High School' and soon after, these two boys too joined the 'Davidson High School'.
In 1977, a new band, The Farriss Brothers, was formed with Tim Farriss on lead guitar, his younger brother Andrew as keyboardist, and youngest brother Jon on drums. Andrew brought Hutchence on board as a vocalist and Beers on bass guitar, and Tim brought in his former bandmate Kirk Pengilly to play guitar and saxophone. The band made their debut on 16 August 1977 at Whale Beach, 40 km (25 mi) north of Sydney. In 1978, the parents of the Farriss boys moved to Perth, Western Australia, taking Jon (who was still in high school) with them. After Hutchence and Andrew finished their secondary schooling, the rest of the band followed. Later, Michael and Andrew also went to Perth, and the band reunited. They made a few performances there and a few months later traveled to Sydney, and in 1979, the band 'INXS' was formed.
Personal Life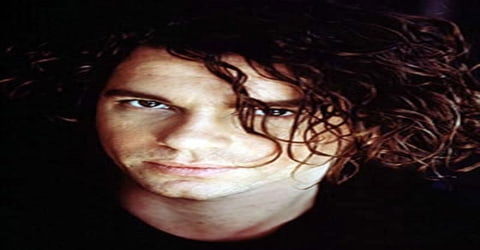 Michael Hutchence was romantically linked to singer Kylie Minogue, Belinda Carlisle, model Helena Christensen, and Kym Wilson.
Hutchence also had a relationship with television personality Paula Yates who was already married to Irish artist Sir Bob Geldof. He even had a daughter with Paula named Tiger Lily who was born on 22nd July 1996. Paula and Geldof's marriage ended on a bitter note and reportedly, Michael was held responsible by the media as being the reason behind the rift.
In September 1996, Yates and Hutchence made headlines again when they were arrested for suspicion of drug possession after the family nanny reportedly found a small amount of opium in a shoebox underneath their bed. The case was later dropped due to lack of evidence.
Hutchence's net worth hasn't been known as far and he is no more with us. But it was estimated to be between $10 million to $20 million.
Career and Works
While in high school, Hutchence joined keyboardist Andrew Farriss and keyboardist Garry Gary Beers in a group which would ultimately become INXS with the subsequent additions of guitarist/saxophonist Kirk Pengilly and two more Farriss brothers, guitarist Tim and drummer Jon. The Farriss Brothers regularly supported hard rockers Midnight Oil on the pub rock circuit and were renamed as INXS in 1979. Their first performance under the new name was on 1 September at the Oceanview Hotel in Toukley.
In May 1980, the group released their first single, "Simple Simon"/"We Are the Vegetables" which was followed by the debut album INXS in October. Their first Top 40 Australian hit on the Kent Music Report Singles Chart, "Just Keep Walking", was released in September 1980. During the 1980s, Hutchence resided at the apartment block at the end of Kirketon Road, Darlinghurst, Sydney. Hutchence became the main spokesperson for the band. He co-wrote almost all of INXS's songs with Andrew Farriss, who has attributed his own success as a songwriter to Hutchence's "genius".
They were working unitedly and releases their second album, 'Underneath the Colours'. Hutchence after that also get a chance to sing his solo on films. He records a song 'Speed Kills' for the film 'Freedom' released in 1982. The following year, their album 'Shabooh Shoobah' was release reaching the music stores. Soon after recording sessions for Underneath the Colours produced by Richard Clapton had finished, band members started work on outside projects. Hutchence recorded "Speed Kills", written by Don Walker of hard rockers Cold Chisel, for the Freedom (1982) film soundtrack, directed by Scott Hicks. It was Hutchence's first solo single and was released by WEA in early 1982.
In 1984, his band 'INXS' completed the album 'The Swing', and this was followed by the release of the Extended Play (EP) which was a version of 'Dekadance'. This EP ranked at number two in the 'Kent Music Report Albums Chart'. The same year, his band received several awards at the 'Countdown Music and Video Awards'.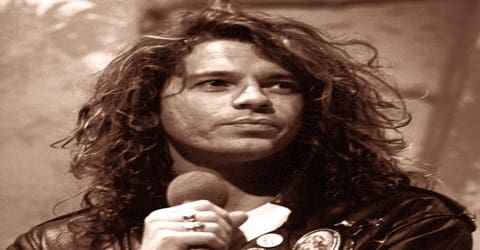 In March 1985, after Hutchence and INXS recorded their album The Swing (1984), WEA released the Australian version of Dekadance, as a limited edition cassette-only EP of six tracks including remixes from the album. The cassette also included a cover version of Nancy Sinatra and Lee Hazlewood's hit "Jackson", which Hutchence sang as a duet with Jenny Morris, a backing singer for The Swing Sessions. The EP reached No 2 on the Kent Music Report Albums Chart Hutchence provided vocals for new wave band Beargarden's 1985 single release.
During the period 1985-90, the band produced albums such as 'Listen Like Thieves', 'Kick' and 'X'. In 1986, Hutchence gets the chance to perform in the acting field. Hutchence casts in the film 'Dogs in Space' in the leading role. The singer also becomes the composer in 1989 when he works with Ollie Olsen together to form the band 'Max Q'. They recorded an album 'Max Q'.
In 1987, Hutchence provided vocals for Richard Clapton's album Glory Road, which was produced by Jon Farriss. INXS released Kick in October 1987, and the album provided the band with worldwide popularity. Kick peaked at No. 1 in Australia, No. 3 on the US Billboard 200, No. 9 in the UK, and No. 15 in Austria. According to 1001 Songs: The Great Songs of All Time and the Artists, Stories and Secrets Behind Them, the single Need You Tonight is not lyrically complex; it is Hutchence's performance where "he sings in kittenish whisper, gently drawing back with the incredible lust of a tiger hunting in the night" that makes the song "as sexy and funky as any white rock group has ever been". In September 1988, the band swept the MTV Video Music Awards with the video for "Need You Tonight/Mediate" winning in five categories.
In 1989, Hutchence and composer Ollie Olsen together formed the band 'Max Q'. The band also consisted of members who were acquaintances of Michael and Ollie. They recorded an album named after the band as 'Max Q' which was critically acclaimed but did not receive much commercial success.
The album was critically acclaimed but it couldn't receive much commercial success as expected. From 1991 to 1997, Hutchence worked with the 'INXS' band and produces albums namely 'Welcome to Wherever You Are', 'Full Moon, and Dirty Hearts' and 'Elegantly Wasted'. Same time, he also appeared in films such as 'Frankenstein Unbound' and 'Limp'. 'Elegantly Wasted' was the final album of 'INXS' with him, as the same year, he died under mysterious circumstances.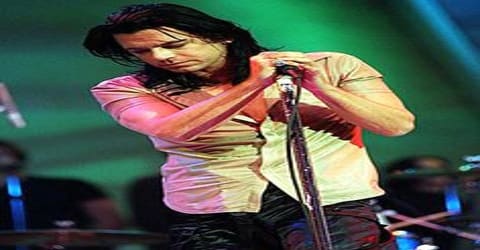 In 1990, INXS released X, which spawned more international hits such as "Suicide Blonde" and "Disappear" (both Top 10 in the US). "Suicide Blonde" peaked at No. 2 in Australia and No. 11 in the UK. Hutchence, with Andrew Farriss, wrote the song after Hutchence's then-girlfriend, Kylie Minogue, used the phrase "suicide blonde" to describe her look during her 1989 film, The Delinquents; the film depicted Minogue in a platinum blonde wig. Hutchence won the 'Best International Artist' at the 1991 BRIT Awards with INXS winning the related group award. Hutchence provided vocals for pub rockers Noiseworks' album, Love Versus Money (1991). Welcome to Wherever You Are was released by INXS in August 1992. It received good critical reviews and went to No. 1 in the UK.
During the same time, Hutchence also appeared in films such as 'Frankenstein Unbound' and 'Limp'. 'Elegantly Wasted' was the final album of 'INXS' with him, as the same year, he died in 1997 mysterious circumstances.
Hutchence's solo album, Michael Hutchence, was released in October 1999. He had started on the album in 1995, recording songs in between INXS sessions and had last worked on it three days prior to his death. The last song he recorded was "Possibilities". The album was co-written and co-produced by Hutchence and various collaborators Andy Gill (Gang of Four), Bernard Fowler (The Rolling Stones backing singer), Tim Simenon (Bomb the Bass), and Danny Saber (Black Grape). It includes a duet with U2's Bono, "Slide Away", with Bono's vocals recorded after Hutchence's death. The 1999 movie Limp includes a cameo by Hutchence, playing a record company A&R man; he had filmed his scene in 1996 on a day off from working on INXS's Elegantly Wasted.
Awards and Honor
In 1984, the 'INXS' band won awards in seven categories at the 'Countdown Music and Video Awards'. Here Hutchence shared the 'Best Songwriter' award with Andrew and he also won the 'Most Popular Male' award at the same ceremony.
The band 'INXS' won five awards at the 'MTV Video Music Awards' in the year 1988.
In '1991 BRIT Awards' Hutchence received the 'Best International Artist' award.
Death and Legacy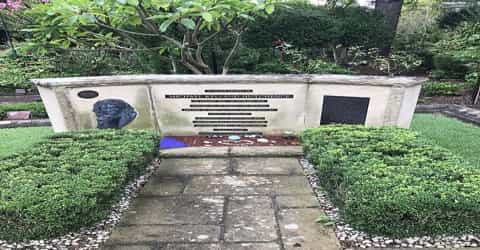 On 22nd November 1997, Michael Hutchence was found dead in a hotel room in Sydney. He died of suffocation by hanging and the reports regarding it a case of suicide. But some of his acquaintances say that he was not a person who would commit suicide. So the reason behind his death is still undetermined. On 6 February 1998, after an autopsy and coronial inquest, New South Wales State Coroner, Derrick Hand, presented his report. The report ruled that Hutchence's death was suicide while depressed and under the influence of alcohol and other drugs.
Everyone was sad to do this news. His band members also publish different songs dedicating to him. Before he hanged himself in his hotel room Hutchence had been rummaging through a bin, desperate to find drugs, as said by the investigators. The same bin also consists the lyrics of the last song which he wrote lastly but was never published.
On 27 November 1997, Hutchence's funeral was held at St. Andrew's Cathedral, Sydney. His casket was carried out of the cathedral by members of INXS and by his younger brother, Rhett; "Never Tear Us Apart" was played in the background. Nick Cave, a friend of Hutchence, performed his 1997 song "Into My Arms" during the funeral and requested that television cameras be switched off. Rhett claimed in his 2004 book, Total XS, that on the previous day at the funeral parlour, Yates had put a gram of heroin into Hutchence's pocket. He was cremated at Northern Suburbs Crematorium, Sydney.
The 'INXS' band's albums 'Kick' was a major hit and earned international fame to for the band. The album ranked No. 1 in Australian list, No. 3 in 'US Billboard 200' list, and No. 9 in the UK. Another huge success of the band was their record 'X' which ranked No. 1 in Australia, No. 2 in UK and No. 5 in the US.
Michael was active on different social media. He was active on Facebook with more than 1K followers. He was active on Instagram with 10.5 K followers and on Twitter with more than 2K followers.
Information Source: