Larry Ellison – American Businessman, Entrepreneur, and Philanthropist
Full name: Lawrence Joseph "Larry" Ellison
Date of birth: August 17, 1944 (age 72)
Place of birth: Manhattan, New York, U.S.
Residence: Woodside, California, U.S.
Nationality: American
Occupation: Executive Chairman and CTO of Oracle Corporation
Years active: 1966–present
Known for: Co-founder and former CEO of Oracle Corporation
Father: Louis Ellison
Mother: Florence Spellman, Lillian Ellison
Spouse(s): Adda Quinn (m. 1967; div. 1974), Nancy Wheeler Jenkins (m. 1977; div. 1978), Barbara Boothe (m. 1983; div. 1986), Melanie Craft (m. 2003; div. 2010)
Children: David Ellison, Megan Ellison
Early Life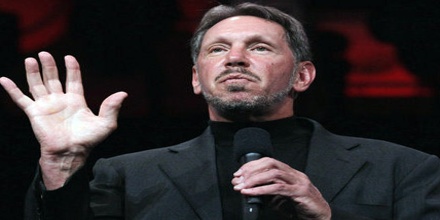 Lawrence Joseph "Larry" Ellison was born on August 17, 1944, in Woodside, California, U.S. He is an American businessman, best known as the co-founder and CEO of multi-billion dollar software company, 'Oracle Corporation'. He was a university dropout who was highly inclined towards the newly developing computer design system and in pursuit of success moved to California from Chicago. He started out by developing databases for CIA and quickly escalated to the idea of forming his own company, after developing the database 'Oracle'. He co-founded 'Software Development Laboratories', which later came to be known as 'Oracle Corporation', with an initial investment of $2000. The company grew in the software market progressively since its foundation and with a fortune of about $ 52 billion Ellison is the third richest man in America. It is inspiring to note how a person with such a difficult childhood and youth, who was abandoned by his biological mother, never knew his biological father and was raised by an adoptive father who was distant and critical of him, achieved such great heights in life. Ellison is a man who achieved brilliance against all odds because of his courage, talent, strong ideas and hard work.
Ellison has donated up to 1% of his wealth to charity and has signed The Giving Pledge. In addition to his work at Oracle, Ellison has had success in yachting, through Oracle Team USA. He is a licensed aircraft pilot who owns two military jets.
Childhood and Educational Life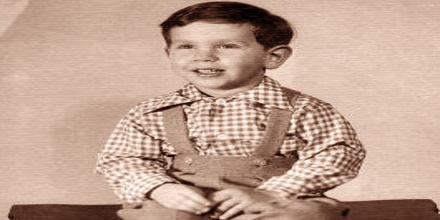 Larry Ellison was born in the Bronx, New York, on August 17, 1944, to single mother Florence Spellman. When he was nine months old, Ellison came down with pneumonia, and his mother sent him to Chicago to be raised by her aunt and uncle, Lillian and Louis Ellison, who adopted the baby.
He attended the Eugene Field Elementary School in Chicago and later went to Sullivan High School.
After high school, Ellison enrolled at the University of Illinois, Champaign (1962), where he was named science student of the year. During his second year, his adopted mother died, and Ellison dropped out of college. The following fall, he enrolled at the University of Chicago, but he dropped out after only one semester.
Personal Life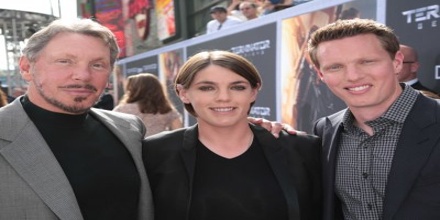 (Larry Ellison with his children, Megan and David)
Ellison has been married 4 times. His first marriage was with Adda Quinn (1967-74); second to Nancy Wheeler Jenkins (1977-78), then to Barbara Boothe (1983-86) and had two children: David and Megan, and fourth to Melanie Craft (2003-2010). They married on December 18, 2003, at his Woodside estate.
Ellison made a brief cameo appearance in the 2010 movie Iron Man 2. In 2010, Ellison purchased a 50% share of the BNP Paribas Open tennis tournament. Ellison owns many exotic cars, including an Audi R8 and a McLaren F1. His favorite is the Acura NSX, which he was known to give as gifts each year during its production. Ellison is also reportedly the owner of a Lexus LFA and a Lexus LS600hL.
Working Career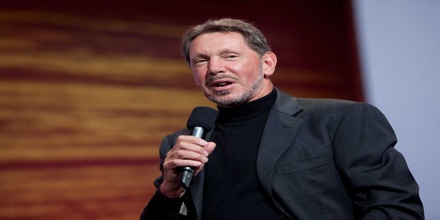 After dropping out of the university, Ellison, during 1970s, started working with the Ampex Corporation. He worked to develop databases, in particular for CIA; a program that he named 'Oracle'.
In 1977, Ellison founded his own company under the name of 'Software Development Laboratories (SDL)'. He started it with two other partners and invested about 2000 US dollars in it, initially.
In the late '70s and early '80, Ellison renamed his company as 'Relational Software Inc.', which went on to become 'Oracle Systems Corporation', named after its patent invention 'Oracle' database.
He wanted his creation Oracle to achieve compatibility with the newly formed IBM System Inc., which was like Oracle based on Codd's theories, but IBM refused to share System R's code.
In 1986, Oracle Corporation held its IPO (initial public offering), but some accounting issues helped wipe out the majority of the company's market capitalization and Oracle teetered on the brink of bankruptcy. In 1990, Oracle laid off 10% of its workforce (about 400 people) because it was losing money. This crisis, which almost resulted in the company's bankruptcy, came about because of Oracle's "up-front" marketing strategy, in which sales people urged potential customers to buy the largest possible amount of software all at once. The sales people then booked the value of future license sales in the current quarter, thereby increasing their bonuses. This became a problem when the future sales subsequently failed to materialize. Oracle eventually had to restate its earnings twice, and had to settle class-action lawsuits arising from its having overstated its earnings. Ellison would later say that Oracle had made "an incredible business mistake".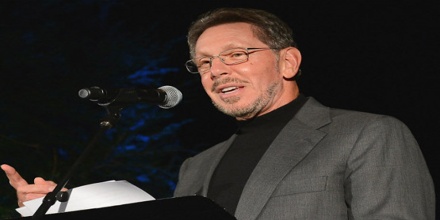 After a management shakeup and a product-cycle refresh, however, Oracle's new products took the industry by storm, and by 1992 the company was the leader in the database-management realm.
In 1994, Informix overhauled Sybase and became Oracle's most important competition in the software market. The rivalry between the heads of the two companies – Phil White (Informix) and Ellison – was hyped in the media for years.
Eventually, Informix announced its bankruptcy and Phil White ended in jail; his company was absorbed by IBM in 2001. Around the same time, Ellison who was also working as the director of Apple Computer for about 5 years now, resigned.
After Informix and Sybase were defeated in the competition, Oracle went through a period of dominance and success until Microsoft SQL Server and IBM overtook the market.
It is said that by 2005, Ellison was making a salary of $975,000 with $6,500,00 in bonus and $955,100 in compensations, which eventually became $56.8 million during the late 2000s. He was ranked as the richest Californian.
In 2010, Oracle's takeover of Sun Microsystems was granted by the European Union. This gave Oracle the control of the popular MySQL open source database. In the same year, Mark Hurd (ex-CEO of HP) was hired as Co-President by Ellison.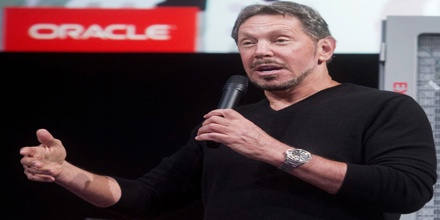 By late 2000s, Ellison was estimated to be of net worth of $28 billion. 'The Wall Street Journal' reported him to be the best-paid executive.
In September 2011, Ellison was listed on the Forbes list of billionaires as the fifth richest man in the world and was still the third richest American, with a net worth of about $36.5 billion. In September 2012, Ellison was again listed on the Forbes list of billionaires as the third richest American citizen, behind Bill Gates and Warren Buffett, with a net worth of $44 billion. In October 2012, he was listed just behind David Hamilton Koch as the eighth richest person in the world, according to the Bloomberg Billionaires Index. Ellison owns stakes in Salesforce.com, NetSuite, Quark Biotechnology Inc. and Astex Pharmaceuticals. In June 2012, Ellison agreed to buy 98 percent of the Hawaiian island of Lana'i from David Murdock's company, Castle & Cooke. The price was reported to be between $500 million and $600 million.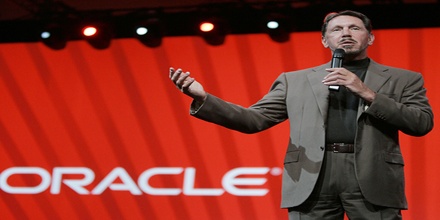 Success continued, and as Ellison was Oracle's largest shareholder, he became one of the wealthiest people in the world. Ellison set his sights on growth through acquisitions, and over the next several years he gobbled up several companies, including PeopleSoft, Siebel Systems and Sun Microsystems, all of which helped Oracle reach a market cap of roughly $185 billion with some 130,000 employees by 2014.
Awards and Honours
Ellison's yacht USA 17 won the second race of the 33rd America's Cup. He and his BMW Oracle team returned to America from Spain in 2010 with the title, for the first time in more than a decade.