Biography of Anthony Fokker
Anthony Fokker – Dutch aviation pioneer and aircraft manufacturer.
Name: Anton Herman Gerard "Anthony" Fokker
Date of Birth: 6 April 1890
Place of Birth: Blitar, East Java, Netherlands Indies (now Indonesia)
Date of Death: 23 December 1939 (aged 49)
Place of Death: Murray Hill Hospital, New York City, United States
Occupation: Aircraft manufacturer
Father: Herman Fokker
Spouse/Ex: Sophie Marie Elisabeth von Morgen (m. 1919-1923), Violet Eastman (1927-1929) (her death)
Early Life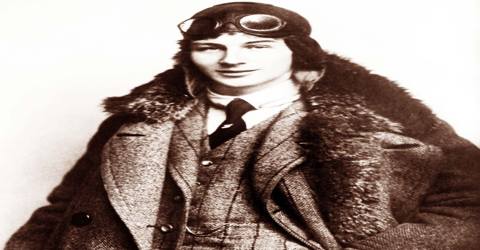 A Dutch aviation pioneer and aircraft manufacturer, who during World War I produced more than 40 types of airplanes (designed by Reinhold Platz) for the German High Command, Anthony Fokker was born on April 6, 1890, in Blitar (then Dutch East Indies, now Indonesia), to Herman Fokker, a Dutch coffee plantation owner. He is most famous for the fighter aircraft he produced in Germany during the First World War such as the Eindecker monoplanes, the Dr.1 triplane, and the D.VII biplane.
Known as a Native American Fokker designed his first aircraft at 20 years old. It was in 1910 that he taught himself how to fly. The following year Anthony got a chance to establish his one small aircraft enterprise that was located in Wiesbaden.
Fokker became an entrepreneur in the aircraft industry only two years after building his first prototype. After a bold exhibition on a German Army base, he began his business with the German military. Soon after the start of World War I, Fokker's planes were in high demand by the Imperial military. He designed several states of the art machines that gave German fighter pilots an advantage over the basic aircraft being flown by their rivals. When the war came to a close, he shifted into the commercial industry as it was just beginning to bloom in the United States. He greatly contributed to the commercial aviation industry before selling his business to General Motors. He was arguably one of the most skilled pilots of his time, as well as an aeronautical genius.
During his tenure, there was little to no information about the structural strength and weaknesses of aircraft. But Fokker experimented with more than one model and in the process, he formed his theories. It came to a point where he risked his own life when he tried to test his new designs. It came to a point where he realized that he stayed alive through luck. At first, it was quite hard for him to control himself in the air. It took both skill and chance for him to survive. Anthony Fokker achieved lots of things during his teenage life, and he professionally solved his struggles with less effort.
Childhood, Family and Educational Life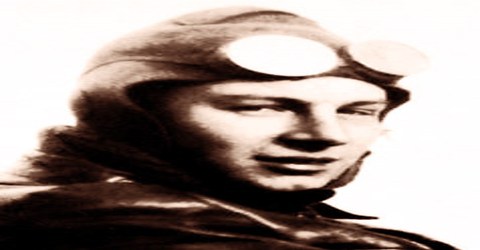 Anthony Fokker, in full Anthony Herman Gerard Fokker was born on 6th April 1890 in Kediri, the Dutch East Indies (now known as Indonesia). Herman Fokker, his father, was a Dutch coffee plantation owner in the Dutch East Indies at the time of his birth. Looking to provide his children with a Dutch upbringing, Herman moved his two children home to the Netherlands and settled in Haarlem.
Fokker was not a studious boy and did not complete his high school education. However, he showed an early interest in mechanics and preferred making things, playing with model trains and steam engines, and experimenting with model aeroplane designs. He devoted considerable effort to the development of a wheel that would not suffer from punctures, basically a wheel with a perimeter formed by a series of metal plates. This idea had been experimented with elsewhere and was already patented.
After hearing about the Wilbur Wright flight exhibitions in France, in 1908, he developed an interest in aeroplanes. He began to focus his designs on aircraft.
Personal Life
On 25th March 1919, Anthony Fokker married Sophie Marie Elisabeth von Morgen in Haarlem. This marriage ended in divorce in 1923.
In 1927 Fokker married Canadian Violet Eastman, but she died later when she accidentally fell from their hotel room window. The original police report said her death was a suicide, but this was later changed to 'vertigo victim' at the request of her husband's staff.
On the subject of his marriages, Anthony Fokker wrote, "I have always understood airplanes much better than women. I had more love affairs in my life, and they ended just like the first one, really, because I thought there was nothing that could be more important than my airplanes… I have now learned, by bitter experience, that one must give a little too; in love, one has to use one's brain just as much as in business, and perhaps even more".
Career and Works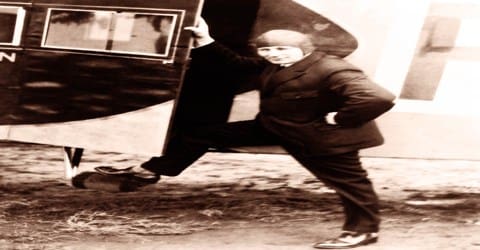 At the age of 20, Anthony Fokker was sent by his father to Germany to receive training as an automobile mechanic at Bingen Technical School, in 1910, but his interest was in flying, so he transferred to the Erste Deutsche Automobil-Fachschule in Mainz. That same year Fokker built his first aircraft "de Spin" ("the Spider"), which was destroyed by his business partner who flew it into a tree. He gained his flying certificate in his second "Spin" aircraft, which shortly thereafter was also destroyed by the same business partner, prompting Fokker to end their cooperation.
In the mid of 1911 Fokker rose to fame when he formed his third aircraft version called 'Spin' in Haarlem. It was good for him to launch his third aircraft the same day when Queen Wilhelmina was celebrating her birthday. With his father's support, Anthony went to Berlin where he started his first aviation company Fokker Aeroplanbau.
Fokker established a small aircraft factory at Johannisthal, near Berlin, in 1912. During World War I he introduced the gear system that made it possible to fire a machine gun through the propeller arc without hitting the blades; the propeller itself, by means of levers and gears, operated the gun at properly timed intervals.
At the start of World War I in 1914, the German government assumed control of the newly founded company. They kept Fokker on as director and designer for the 'Luftstreitkrafte', the 'Imperial German Air Service.' During the war, Fokker delivered over 700 military planes to the German government. These aircraft included the 'Fokker Eindecker' and the infamous tri-plane, the 'Fokker Dr. I', which was flown by Manfred Von Richthofen ('The Red Barron').
On 13th June 1915, Fokker demonstrated the new Eindecker (monoplane) at Stenay in the German 5th Army Sector in front of the German Crown Prince and other VIPs. Fokker worked closely with an accomplished military pilot, Otto Parschau, to bring the Eindecker into military use and on this occasion, both men demonstrated the aircraft. Max Immelmann, later to become a high-scoring Flying Ace with the Eindecker, commented in a letter written shortly after this event on 25th June 1915 that: "Fokker, especially, amazed us with his skill".
However, Fokker's factory was affected when the Germans surrendered in regards to the Treaty of Versailles. To avoid additional loss, he distributed some of his designed airplanes to Holland. It was in the same process that he re-introduced his factory in the Netherlands. He named it a Dutch Aircraft Factory.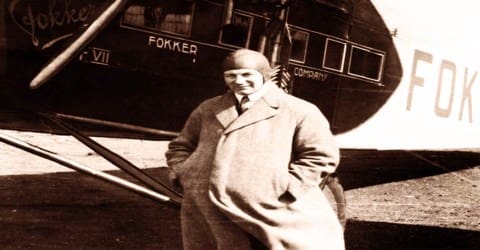 In the early 1920s, Fokker sold an increasing number of planes to the U.S. military, and in 1922 he established the Atlantic Aircraft Corp. in New Jersey. He also maintained a large aircraft factory in the Netherlands. The first nonstop flight across the United States was made in the Fokker T-2 transport. Richard Byrd and Floyd Bennett flew over the North Pole (May 9, 1926) in one of Fokker's trimotor planes. During the 1920s and the 1930s, Fokker concentrated on the design and development of commercial aircraft that were widely used in the fledgling U.S. commercial aviation industry. His autobiography, The Flying Dutchman, was published in 1931.
Anthony Fokker began working in the United States when his tri-motor aircrafts controlled the early commercial flight industry, in 1927. He founded the 'Atlantic Aircraft Company'. The 'Atlantic Aircraft Company' became the 'General Aviation Corporation' in 1931 when Fokker sold his aircraft plants to 'General Motors.'
Death and Legacy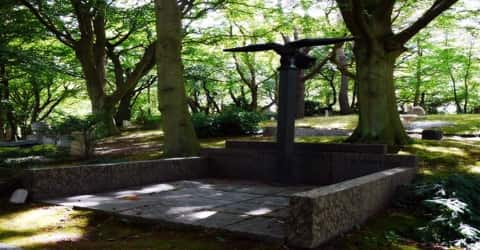 On 23rd December 1939, Anthony Fokker died at age 49 in New York from pneumococcal meningitis, after a three-week-long illness. In 1940, his ashes were brought to Westerveld Cemetery in Driehuis, North Holland, where they were buried in the family grave.
In 1916 Anthony Fokker introduced a fighter biplane that included synchronized machine guns. This was in reaction to the French acquiring his earlier Scout model containing one machine gun and mechanism. Fokker's D-7 plane became one of the most maneuverable fighter planes available during the First World War. It was unanimously selected by German officials for rush production and immediate deployment. Fokker's American-based factory produced the Fokker F-VII airplane named the 'Josephine Ford', after Henry Ford's granddaughter. This plane was flown over the North Pole by Lieutenant Commander Richard Byrd and Floyd Bennett on 9th May 1926.
Fokker's nickname was The Flying Dutchman. In popular media, Hurd Hatfield portrayed him in the 1971 film Von Richthofen and Brown and the character Roy Fokker from the animated series Macross was named in honor of Anthony Fokker. Fokker is portrayed by Craig Kelly in the Young Indiana Jones Chronicles: Attack of the Hawkmen.
Information Source: