Sachin Tendulkar – Retired Indian Cricket Player
Full name: Sachin Ramesh Tendulkar
Date of birth: 24 April 1973 (age 43)
Place of birth: Bombay (now Mumbai), Maharashtra, India
Nickname: Tendlya, Little Master, Master Blaster
Height: 5 ft 5 in (165 cm)
Batting style: Right-handed
Bowling style: Right-arm medium, leg break, off break
Role: Batsman
Father: Ramesh Tendulkar
Mother: Rajni Tendulkar
Spouse: Anjali Tendulkar (m. 1995)
Children: Arjun Tendulkar, Sara Tendulkar
Early Life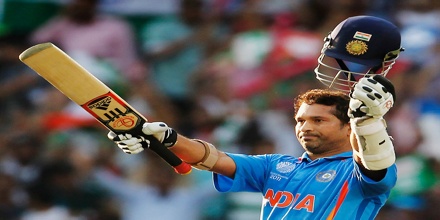 Sachin Ramesh Tendulkar was born on 24 April 1973, in Bombay (now Mumbai), Maharashtra, India. He is a former Indian cricketer and captain, widely regarded as one of the greatest batsmen of all time. He made his test debut against Pakistan as a 16 year old, little did the world know that the curly-haired teenager would one day become one of the greatest legends of the game. In his homeland, India, Sachin is more than just a popular sportsperson; he is an institution in himself. He is not just loved and respected, but revered. Called the "God of Cricket" by his fans, Sachin has ruled the game for well over two decades—a very rare feat for a sportsperson. Widely considered to be the greatest cricketer ever, he is the only player to have scored one hundred international centuries. Born into a middle class home in Bombay, he started playing cricket while still a little boy and made his international test debut at the tender age of 16! And thus began the journey of a cricketer who would smash several long standing records and create unbelievable new ones. Keeping in view his awesome performance, he was made the captain of the Indian team. Captaincy however did not suit him and he resigned. In spite of his iconic status, Sachin is known to be a simple and principled man which further adds to his popularity.
In 2005, he became the first cricketer to score 35 centuries (100 runs in a single inning) in Test play. In 2008, he reached another major milestone by surpassing Brian Lara's mark of 11,953 Test runs. Tendulkar took home the World Cup with his team in 2011, and wrapped up his record-breaking career in 2013.
Childhood, Family and Educational Life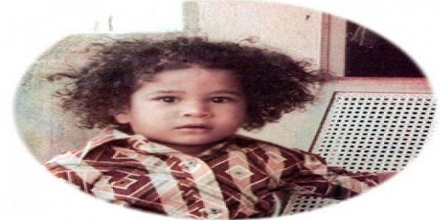 Sachin Tendulkar was born on April 23, 1973 at the Nirmal Nursing Home in Dadar, Mumbai. His father was one of the most famous novelists of Maharashtra, Ramesh Tendulkar, and his mother Rajni was an insurance professional. His father named Sachin after Sachin Dev Burman who happened to be his favorite music director. He was the youngest among 4 siblings – elder brothers Nitin and Ajit and elder sister Savita.
He was 11 years old when he was given his first cricket bat, and his talent in the sport was immediately apparent. At the age of 14, he scored 326 out of a world-record stand of 664 in a school match. As his accomplishments grew, he became a sort of cult figure among Bombay schoolboys. He went to Sharadashram Vidyamandir High School at the advice of Achrekar as the school had a rich cricketing tradition. He shone as a star cricketer playing for his school and soon people were predicting that he would one day become a famous player.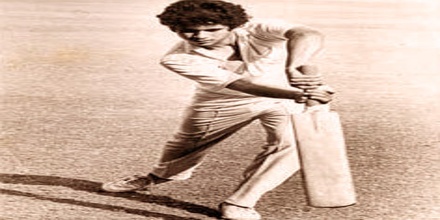 After high school, Tendulkar enrolled at Kirti College, where his father also taught. The fact that he decided to go to the school where his father worked came as no surprise. Tendulkar's family is very close, and years after he'd achieved stardom and cricket fame, he continued to live next door to his parents.
Personal Life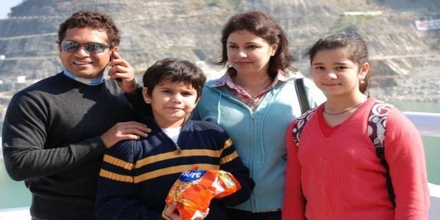 He met Anjali, a doctor, in 1990 and dated her for five years before tying the knot in 1995. The couple has two children. They have two children, Sara (born 12 October 1997) and Arjun (born 24 September 1999). Arjun, a left handed batsman and left arm seamer, has recently been included in under-14 probables list of Mumbai Cricket Association for off-season training camp. In January 2013 he was selected in Mumbai under-14 team for the west zone league. In 2015, he became a net bowler for English batsmen, having been a net batsman for India back in 2011 as an 11-year-old.
He is actively involved with Apnalaya, an NGO, and sponsors 200 underprivileged children every year. He has also used his popularity to help many other charities raise large amounts of funds for several noble causes including cancer research and education.
In India, Tendulkar's star shined even brighter. In a country reeling from troubled economic times, the young cricketer was seen as a symbol of hope by his countrymen that better times lay ahead. One national newsweekly went so far as to devote an entire issue to the young cricketer, dubbing him "The Last Hero" for his home country. His style of play—aggressive and inventive—resonated with the sport's fans, as did Tendulkar's unassuming off-the-field living. Even with his increasing wealth, Tendulkar showed humility and refused to flaunt his money.
Playing Career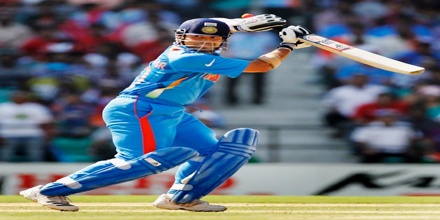 Wasting little time living up to the lofty expectations, the 15-year-old Tendulkar scored a century in his domestic first-class debut for Bombay in December 1988, making him the youngest player to do so. Eleven months later, he made his international debut for India against Pakistan, where he famously declined medical assistance despite getting hit in the face by Waqar Younis.
On 14 November 1987, Tendulkar was selected to represent Bombay in the Ranji Trophy, India's premier domestic First-class cricket tournament, for the 1987–88 season. However, he was not selected for the final eleven in any of the matches, though he was often used as a substitute fielder.
In August 1990, the 17-year-old delivered a match-saving 119 not out against England to become the second-youngest player to record a century in Test play. Other celebrated early highlights included a pair of centuries in Australia in 1992, one of them coming at the blindingly fast WACA track in Perth. Underscoring his rapid rise to the top of his sport, Tendulkar in 1992 became the first international player to sign with England's storied Yorkshire club.
Tendulkar's performance through the years 1994–1999 coincided with his physical peak, in his early twenties. On the day of the Hindu festival Holi, Tendulkar was told to open the batting at Auckland against New Zealand in 1994. He went on to make 82 runs off 49 balls. He scored his first ODI century on 9 September 1994 against Australia in Sri Lanka at Colombo. It took him 78 ODIs to score his first century.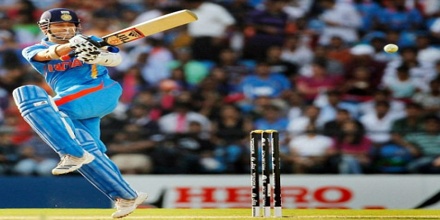 After finishing the 1996 World Cup as the event's leading scorer, Tendulkar was named captain of the Indian national team. However, his tenure marked one of the few blights on an otherwise illustrious career. He was relieved of the responsibility in January 1998, and briefly took over as captain again in 1999, but overall won just four of 25 Test matches in that position.
His struggles with the captaincy notwithstanding, Tendulkar remained as brilliant as ever on the field. He delivered perhaps his finest season in 1998, devastating Australia with both his maiden first-class double century and his memorable "desert storm" performance in Sharjah. In 2001, Tendulkar became the first player to score 10,000 runs in One Day International (ODI) competition, and the following year he surpassed the great Don Bradman on the all-time list with his 30th Test century. He was again the leading scorer during World Cup play in 2003, earning Man of the Series honors despite India's loss to Australia in the final.
On 10 December 2005 at Feroz Shah Kotla, Tendulkar scored his record-breaking 35th Test century, against the Sri Lankans. After this, Tendulkar endured the longest spell of his career without a Test century: 17 innings elapsed before he scored 101 against Bangladesh in May 2007. Tendulkar scored his 39th ODI hundred on 6 February 2006 in a match against Pakistan. He followed with a 42 in the second One-Day International against Pakistan on 11 February 2006, and then a 95 in hostile, seaming conditions on 13 February 2006 in Lahore, which set up an Indian victory. On 19 March 2006, after being dismissed for only one run against England in the first innings of the third Test in his home ground, Wankhede, Tendulkar was booed off the ground by a section of the crowd, the first time that he had ever faced such flak.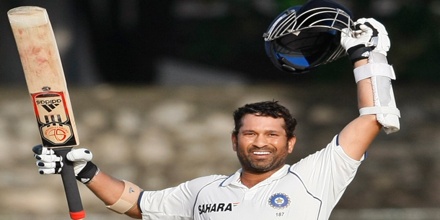 During the preparation for the 2007 World Cup, Tendulkar was criticised by Greg Chappell on his attitude. As per the report, Chappell felt that Tendulkar would be more useful down the order, while the latter felt that he would be better off opening the innings, the role he had played for most of his career. Chappell also believed that Tendulkar's repeated failures were hurting the team's chances. In a rare show of emotion, Tendulkar hit out at the comments attributed to Chappell by pointing out that no coach has ever suggested his attitude towards cricket is incorrect. On 7 April 2007, the Board of Control for Cricket in India issued a notice to Tendulkar asking for an explanation for his comments made to the media.
In October 2008, he entered the record books again by blowing past Brian Lara's mark of 11,953 Test runs. On the heels of becoming the first player to post a double century in ODI play, he was named the 2010 International Cricket Council Cricketer of the Year.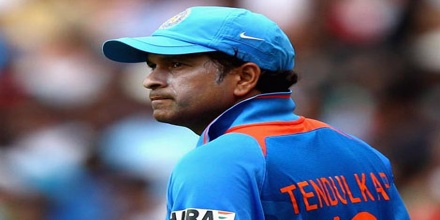 In April 2011, Tendulkar chalked up another milestone when he and his team propelled India to a World Cup victory over Sri Lanka, the first in his long career. During the tournament, he again demonstrated he was in a class by himself by becoming the first batsman to score 2,000 runs and six centuries in World Cup play.
His career nearing the finish line, Tendulkar was sworn in as a Rajya Sabha member at the Parliament House in New Delhi in June 2012. He retired from ODI competition in December, and the following October, the legendary batsman announced he was calling it quits in all formats. Tendulkar played his 200th and final Test match in November 2013, finishing with a jaw-dropping accumulation of statistics that included more than 34,000 runs and 100 centuries in international play.
Shortly after his final match, Tendulkar became the youngest person and the first sportsman to be conferred the Bharat Ratna, India's highest civilian honor.
Revered throughout his home country, Tendulkar devoted his time to charity work following his retirement. He briefly returned to competition in July 2014 as captain of the MCC team in the bicentenary celebration of Lord's Cricket Ground in London, and later that year he released his autobiography, Playing It My Way. As part of an effort to introduce Americans to cricket, he was named captain of an all-star team for a series of exhibition matches in the U.S. in November 2015.
Awards and Honours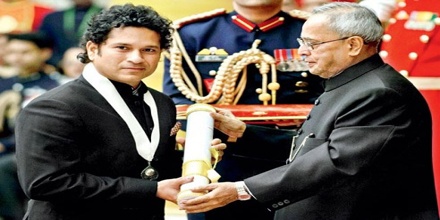 National Honours
1994 – Arjuna Award, by the Government of India in recognition of his outstanding achievement in sports.
1997–98 – Rajiv Gandhi Khel Ratna, India's highest honour given for achievement in sports.
1999 – IND Padma Shri BAR.png Padma Shri, India's fourth highest civilian award.
2001 – Maharashtra Bhushan Award, Maharashtra State's highest Civilian Award.
2008 – IND Padma Vibhushan BAR.png Padma Vibhushan, India's second highest civilian award.
2014 – Bharat Ratna Ribbon.svg Bharat Ratna, India's highest civilian award.
Other Honours
1997 – Wisden Cricketer of the Year.
2002 – In commemorating Tendulkar's feat of equalling Don Bradman's 29 centuries in Test Cricket, automotive company Ferrari invited him to its paddock in Silverstone on the eve of the British Grand Prix on 23 July, to receive a Ferrari 360 Modena from the F1 world champion Michael Schumacher.
2003 – Player of the tournament in 2003 Cricket World Cup.
2004, 2007, 2010 – ICC World ODI XI.
2009, 2010, 2011 – ICC World Test XI.
2010 – Outstanding Achievement in Sport and the Peoples Choice Award at The Asian Awards in London.
2010 – Wisden Leading Cricketer in the World.
2010 – ICC Award-Sir Garfield Sobers trophy for cricketer of the year.
2010 – LG People's Choice Award.
2010 – Made an Honorary group captain by the Indian Air Force.
2011 – BCCI Cricketer of the Year award.
2011 – Castrol Indian Cricketer of the Year award.
2012 – Wisden India Outstanding Achievement award.
2012 – Honorary Life Membership of Sydney Cricket Ground (SCG)
2012 – Honorary Member of the Order of Australia, given by the Australian government.
2013 – Indian Postal Service released a stamp of Tendulkar and he became the second Indian after Mother Teresa to have such stamp released in their lifetime.