Biography of Walter Gropius
Walter Gropius – German architect.
Name: Walter Adolph Georg Gropius
Date of Birth: 18 May 1883
Place of Birth: Berlin, Germany
Date of Death: 5 July 1969 (aged 86)
Place of Death: Boston, Massachusetts, United States
Occupation: Architect
Father: Walter Adolph Gropius
Mother: Manon Auguste Pauline Scharnweber
Spouse/Ex: Alma Mahler (m. 1915-1920), Ise Frank (m. 1923-1969)
Children: 2
Early Life
A German architect and teacher and founder of the Bauhaus (an important art and craft school in Germany), Walter Gropius was born on 18th May 1883 in Berlin, Germany. He was the third child of Walter Adolph Gropius and Manon Auguste Pauline Scharnweber. Gropius was also a leading architect of the International Style. His famous buildings defined the idea of modern architecture and helped establish a new sense of design for the 20th Century world. His works, many executed in collaboration with other architects, including the school building and faculty housing at the Bauhaus (1925-26), the Harvard University Graduate Center, and the United States Embassy in Athens.
Gropius remained a director of Bauhaus in Germany for around a decade. The 'International Exhibition of Modern Architecture' featured his works in 1932 and enlisted him along with the likes of Mies van der Rohe, Alvar Aalto, J.J.P Oud, and Erich Mendelsohn who were considered advocates of 'International Style of modern architecture'. As his modernist counterparts, he also focussed in creating 'modern' buildings for 'modern man'. The main objective was to develop functional buildings devoid of any unnecessary antiquated ornamentation with patterns and designs of the Gothic, Romanesque, Neoclassical or Renaissance styles. Many of his geometric patterned buildings stood out for their cutting-edge creative designs implemented by him. He headed the 'Graduate School of Design' at the 'Harvard University'. His notable works collaborated with other architects include 'Harvard Graduate Center', Cambridge; 'John F. Kennedy Federal Office Building', Boston; 'Gropius House', Massachusetts and 'Pan Am Building', New York.
Childhood, Family and Educational Life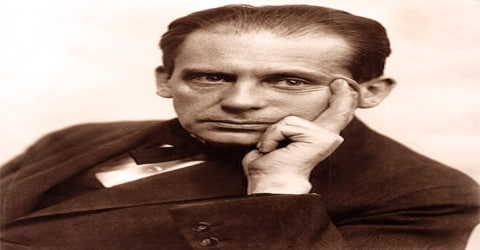 Walter Gropius, in full Walter Adolph Gropius, was born on 18th May 1883, in Berlin, Germany, the third child of Walter Adolph Gropius and Manon Auguste Pauline Scharnweber, daughter of the Prussian politician Georg Schwarnweber (1816-1894). His father and uncle, Martin Gropius were architects.
Gropius studied at technical universities in Berlin and Munich and then joined the office of Peter Behrens in Berlin. At the time, Behrens was one of the most well-known architects and industrial designers (someone who designs objects to be manufactured through mass production) in Europe.
Personal Life
In 1915 Walter Gropius married a widow, Alma (Schindler) Mahler, whom he had met in 1910 when she was still married to the Austrian composer Gustav Mahler. Their daughter Manon was born in 1916, who died young in 1935 after suffering from polio. The couple divorced in 1920, as Alma got romantically involved with Austrian poet, novelist and playwright Franz Werfer.
Gropius married for the second time on 16th October 1923, to Ilse Frank. The Couple adopted a girl, Beate Gropius.
Career and Works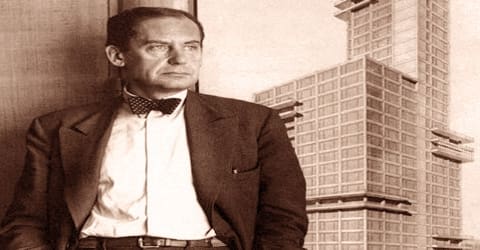 Walter Gropius started his own architecture firm, in 1910. Walter Gropius is counted among the pioneers of modern architecture. In the early days of practice, Gropius worked on some factory and office buildings. Gropius showcased his modernist approach in front of the world through an article that he published in 1913. In the article, he talked about the development of industrial buildings and aided his notions with photographs of factories and grain elevators.
Walter Gropius worked with another architect, Adolf Meyer, to design the Fagus-Werk Factory for a shoe company in Germany, in 1911. It was his first notable building, made of steel and glass with large banks of windows to let light in from the exterior to interior spaces. Gropius kept it simple and did not add any decoration to surfaces, unlike many building styles of the time. With its clean, spare surfaces and use of industrial materials, The Fagus-Werk Factory is often considered the first 'modern' building. Gropius' career was interrupted by WW I. He fought on the Western Front and was seriously wounded. He recovered, but the experience left a profound impact. When the war ended, he joined with other artists in advocating for a new type of design that held no reference to the past.
The two most successful delegations executed by the firm were 'Fagus Werk', a factory in the town of Alfeld, Germany from 1911 to 1913 and office and factory buildings in Cologne made for the 'German Labour League Exhibition' in 1914. While the design of the former was highly inspired by 'AEG Tribune' factory designed by Peter Behrens, the latter is considered to be influenced by the design of Frank Lloyd Wright, an American architect. Gropius joined 'German Labour League' (Deutscher Werkbund) in 1911 as a member.
Walter Gropius published an article about "The Development of Industrial Buildings," which included about a dozen photographs of factories and grain elevators in North America, in 1913. A very influential text, this article had a strong influence on other European modernists, including Le Corbusier and Erich Mendelsohn, both of whom reprinted Gropius's grain elevator pictures between 1920 and 1930.
Gropius was delegated to design a car in 1913, for 'Prussian Railroad Locomotive Works', an incomparable locomotive designed for the first time not only in Germany but probably in entire Europe. His career was interrupted by the outbreak of World War I in 1914. Gropius was drafted August 1914 and served as a sergeant major at the Western front during the war years (getting wounded and almost killed) and then as a lieutenant in the signal corps. Gropius was awarded the Iron Cross twice ("when it still meant something," he confided to his friend Chester Nagel) after fighting for four years. Gropius then, like his father and his great-uncle Martin Gropius before him, became an architect.
In the postwar period, Gropius's career was advanced. He became master of 'Grand-Ducal Saxon School of Arts and Crafts' in Weimar in 1919 upon recommendation of Henry van de Velde, who had to step down from the post because of his Belgian nationality. Gropius gradually transformed the school into the world renowned 'Bauhaus' that drew distinguished and extraordinary teachers like Josef Albers, Otto Bartning, Paul Klee and László Moholy-Nagy among others. With his temperament for the practical world of art, politics, and administration, Gropius succeeded in establishing a viable new approach to design education, one that became an international prototype and eventually supplanted the 200-year-old supremacy of the French École des Beaux-Arts. Gropius was involved in the Glass Chain utopian expressionist correspondence under the pseudonym "Mass" in 1919. Usually more notable for his functionalist approach, the Monument to the March Dead, designed in 1919 and executed in 1920, indicates that expressionism was an influence on him at that time.
Walter Gropius designed his famous door handles in 1923, now considered an icon of 20th-century design and often listed as one of the most influential designs to emerge from Bauhaus. Gropius designed the new Bauhaus Dessau School building in 1925-26 on commission from the city of Dessau. It is one of his most famous structures. He collaborated with Carl Fieger, Ernst Neufert and others within his private architectural practice. He also designed large-scale housing projects in Berlin, Karlsruhe, and Dessau in 1926-32 that were major contributions to the New Objectivity movement, including a contribution to the Siemensstadt project in Berlin. Gropius left the Bauhaus in 1928 and moved to Berlin. Hannes Meyer took over the role of Bauhaus director.
A key tenet of Walter Gropius' Bauhaus teaching was the requirement that the architect and designer undergo a practical crafts training to acquaint himself with materials and processes. Although the program was to have been a comprehensive one, budget limitations permitted only a portion of the crafts shops to open. No formal study of architecture was offered at Weimar. Despite the early Werkbund principle of joining art with industry, much activity centered on handicrafts, such as ceramics, weaving, and stained-glass design. Many painters and sculptors joined the staff: Paul Klee, Lyonel Feininger, Wassily Kandinsky, Gerhard Marcks, and, later, László Moholy-Nagy and Josef Albers altogether an astonishing roster of artists.
During 1926 to 1932, Walter Gropius had designed many extensive housing projects in Dessau, Karlsruhe, and Berlin. During 1929 to 1930 Gropius was involved in designing a part of the Siemensstadt project in Berlin. The upsurge of the Nazis in the 1930s and rule of Hitler saw forced closure of 'Bauhaus' in 1933. The following year Gropius tactfully fled from Germany on the pretext of visiting Italy for a film festival. Later Gropius relocated to Britain and from that time till early 1937 he remained associated with the 'Isokon' design group.
Walter Gropius left Germany and after short visits to Italy and Britain, he finally got settled in the United States, in 1934. There he made his own house following the principles used in Bauhaus School and ended up bringing international modernism to the United States. That house got so much fame and was eventually entitled as the National Landmark in 2000. After this, Gropius adapted the profession of teaching and moved to Cambridge, Massachusetts and started teaching architecture at Harvard Graduate School of Design. Gropius' brief time in England was marked by collaboration with the architect Maxwell Fry that resulted in their important work, Village College at Impington, Cambridgeshire (1936).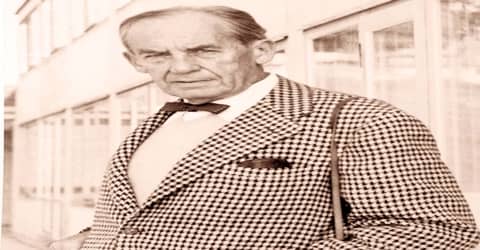 Gropius arrived in Cambridge, Mass., to become a professor of architecture at Harvard University, in February 1937. The following year he was made the chairman of the department, a post he held until his retirement in 1952. At the end of his tenure, Gropius also served as a member of the visiting committee at Massachusetts Institute of Technology. His protégé Marcel Breuer, with whom he collaborated projects like 'Aluminum City Terrace' (1942-44) in New Kensington, Pennsylvania, and 'The Alan I W Frank House' (1939-40) in Pittsburgh, was also inducted in the faculty. Gropius became a US citizen in 1944.
In 1946, with six of his former Harvard pupils as partners, Walter Gropius formed The Architects Collaborative (TAC), based in Cambridge. Among its varied American and international commissions, TAC received one to do the Harvard University Graduate Center (1949–50), a grouping of dormitory buildings and dining commons. The design is reminiscent of but less forceful than the Dessau Bauhaus buildings. Other TAC designs include the United States Embassy in Athens (1960), the University of Baghdad (design accepted 1960, still under construction), and 'John F. Kennedy Federal Office Building' (1963-66), Boston.
Walter Gropius served as an academician at National Academy of Design, from 1967 to 1968.
Awards and Honor
In 1959 Walter Gropius received the AIA Gold Medal. On 17th May 2008, Google Doodle commemorated Walter Gropius' 125th birthday.
Death and Legacy
In the mid of 1969, Walter Gropius got diagnosed with an illness that caused inflammation of his glands. Gropius died on 5th July 1969, in Boston, Massachusetts, aged 86. However, his lungs became congested and could not supply proper amounts of oxygen to the blood and brain. He lost consciousness and died in his sleep. In accord with his request made in 1933 that his funeral not be a mournful affair but marked in a festive manner, 70 friends in Cambridge drank champagne in his memory two days after his death.
Walter Gropius's architecture does not have the aesthetic fascination of Wright's or Le Corbusier's but reflects a sober and programmatic concern that marked his whole life. Yet always, in conversation and criticism, he reminded his pupils of the vitality of the individual spirit, of the spontaneity of life itself. His habit of wearing a beret with a business suit was perhaps symbolic of the two worlds he hoped to bridge, "the gap between the rigid mentality of the businessman and technologist and the imagination of the creative artist."
Information Source: