Biography of Richard Harris
Richard Harris – Irish actor and singer.
Name: Richard St. John Harris
Date of Birth: October 1, 1930
Place of Birth: Limerick, County Limerick, Ireland
Date of Death: 25 October 2002 (aged 72)
Place of Death: University College Hospital, London, England
Occupation: Singer, Actor
Father: Ivan John Harris
Mother: Mildred Josephine (Harty) Harris
Spouse/Ex: Ann Turkel (m. 1974–1982), Elizabeth Rees-Williams (m. 1957–1969)
Children: Jared Harris, Jamie Harris, Damian Harris
Early Life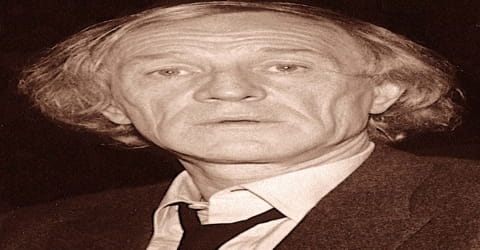 Richard Harris, an Irish actor of stage and screen who became known as much for his offstage indulgences as for his flamboyant performances, was born on 1st October 1930, in Limerick, Ireland. He is known for the variety of roles that he portrayed in his extensive entertainment career, like that of 'Frank Machin' in 'This Sporting Life', 'King Arthur' in 'Camelot', an English aristocrat in 'A Man Called Horse', a gunfighter in Clint Eastwood's 'Unforgiven', 'Marcus Aurelius' in Ridley Scott's 'Gladiator' and 'Albus Dumbledore' in the first two movies of the 'Harry Potter' series.
Harris appeared on stage and in many films, appearing as Frank Machin in This Sporting Life, for which he was nominated for the Academy Award for Best Actor, King Arthur in the 1967 film Camelot and the subsequent 1981 revival of the show. He played an aristocrat captured by Native Americans in A Man Called Horse (1970), a gunfighter in Clint Eastwood's Western film Unforgiven (1992), Emperor Marcus Aurelius in Gladiator (2000), and Albus Dumbledore in the first two Harry Potter films: Harry Potter and the Philosopher's Stone (2001) and Harry Potter and the Chamber of Secrets (2002), the latter of which was his final film role. Harris had a number-one hit in Australia and Canada and a top ten hit in the United Kingdom, Ireland, and the United States with his 1968 recording of Jimmy Webb's song "MacArthur Park".
Harris started his creative journey when he shifted from Ireland to London and studied performing art there. After working in oblivion, in different theater productions, he got a chance to act in Hollywood movies. 'This Sporting Life' in 1953 is considered to be his break out movie as well as the most prominent movie of his career. Harris also worked in some made-for-TV movies and released many albums, since he was also a singer of distinctive talent. He won many accolades for his creative skills, like – Golden Globe Award for Best Motion Picture Actor (Musical/Comedy) for 'Camelot', Best Actor Award at the 1963 Cannes Film Festival and Grammy for Best Spoken Word Recording for 'Jonathan Livingston Seagull'.
Childhood, Family and Educational Life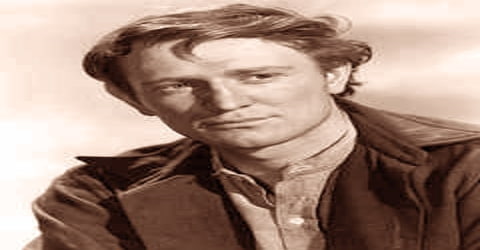 Richard Harris, full name Richard St. John Harris, was born on October 1, 1930, in Limerick, Ireland, to Ivan John Harris and Mildred Josephine Harris. His siblings included Patrick Ivan (1929–2008), Noel William Michael (1932–1996), Diarmuid (Dermot, 1939–1985), and William George Harris (1942–2007). His niece is actress Annabelle Wallis.
Harris was schooled by the Jesuits at Crescent College: a talented rugby player, he appeared on several Munster Junior and Senior Cup teams for Crescent and played for Garryowen. Harris' athletic career was cut short when he caught tuberculosis in his teens. He remained an ardent fan of the Munster Rugby and Young Munster teams until his death, attending many of their matches, and there are numerous stories of japes at rugby matches with actors and fellow rugby fans Peter O'Toole and Richard Burton.
Harris read voraciously for two years while he was recuperating from TB and his ambitions changed after that. He decided he wanted a career in arts and moved to England and enrolled at the London Academy of Music and Dramatic Art in 1956. After completing his studies, Harris joined Joan Littlewood's Theatre Workshop and started acting briefly in West End theater productions like 'The Quare Fellow' in 1956. He spent years in England working in various theater productions.
Personal Life
In 1957, Richard Harris married Elizabeth Rees-Williams, daughter of David Rees-Williams, 1st Baron Ogmore. They had three children: actor Jared Harris, who was once married to Emilia Fox; actor Jamie Harris; and director Damian Harris, who was once married to Annabel Brooks and was once the partner of Peta Wilson. Harris and Rees-Williams divorced in 1969, after which Elizabeth married Rex Harrison.
Harris got married for the second time to the American actress Ann Turkel in 1974 but that marriage also ended in divorce in 1982.
Harris was a member of the Roman Catholic Knights of Malta and was also dubbed a knight by the Queen of Denmark in 1985.
Career and Works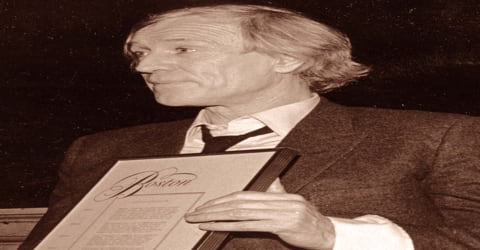 Richard Harris made his film debut in 1959 in the film Alive and Kicking and played the lead role in The Ginger Man in the West End in 1959. His second film was shot in Ireland, a small role as a terrorist in Shake Hands with the Devil (1959), supporting James Cagney. It was directed by Michael Anderson who offered Harris a role in his next movie, The Wreck of the Mary Deare (1959), shot in Hollywood. Harris hated it so much that he refused to return there for several years, turning down the role of Commodus in The Fall of the Roman Empire (1964).
Harris became an international star with his Oscar-nominated portrayal of a brutal, self-centered rugby player in This Sporting Life (1963), a performance still regarded by many as Harris's finest. The film revealed Harris to be an actor who excelled at excess, a talent for which he was praised when playing roles that called for flamboyance and for which he was derided as a "ham" when playing roles that required subtlety. He reprised his role as the mythical King Arthur in the film version, though the finished product was generally deemed a travesty by most critics. In a savvy move, however, Harris acquired the performance rights to it, which allowed him to live off royalty income for many years.
Harris played another IRA terrorist in A Terrible Beauty (1960), alongside Robert Mitchum. He had a memorable bit part in the film The Guns of Navarone (1961) as a Royal Australian Air Force pilot who reports that blowing up the "bloody guns" of the island of Navarone is impossible by an air raid. He had a larger part in The Long and the Short and the Tall (1961), playing a British soldier; Harris clashed with Laurence Harvey during filming. For his role in the film Mutiny on the Bounty (1962), despite being virtually unknown to film audiences, Harris reportedly insisted on third billing, behind Trevor Howard and Marlon Brando. He did not get along at all with Brando during filming.
Harris had continued success in the 1960s with films such as Red Desert (1964), Major Dundee (1965), and Hawaii (1966). His role as King Arthur in the film version of Alan Jay Lerner and Frederick Loewe's Broadway hit Camelot (1967) was one with which he was permanently associated and one that he often recreated. Camelot also revealed that Harris had a pleasant singing voice, which led to a recording career that included the critically praised album A Tramp Shining (1968), as well as the song "MacArthur Park," which became an international hit.
'Camelot' (1967), in which Harris played the role of King Arthur, did not do well commercially but Harris bought the rights to the show and toured in 'Camelot' many times in his performance career, which proved to be a success. Harris received an offer to support Kirk Douglas in a British war film, The Heroes of Telemark (1965), directed by Anthony Mann, playing a Norwegian resistance leader. He then went to Hollywood to support Charlton Heston in Sam Peckinpah's Major Dundee (1965), as an Irish immigrant who became a Confederate cavalryman during the American Civil War.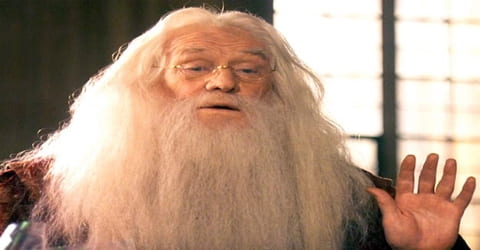 He played Cain in John Huston's film The Bible: In the Beginning… (1966). More successful at the box office was Hawaii (1966), which Harris starred alongside Julie Andrews and Max Von Sydow. As a change of pace, he was the romantic lead in a Doris Day spy spoof comedy, Caprice (1967), directed by Frank Tashlin.
Fans of Harris consider his role as an English toff seized by the Sioux in the 1970 film A Man Called Horse as one of his best, and his career nadir to be Orca, Killer Whale, a 1977 ocean thriller that cast him alongside Charlotte Rampling and a poorly disguised animatronic cetacean. As the decade progressed, Harris earned a reputation as a heavy drinker, and it was said that shooting schedules for his films usually had to be extended by at least a week to account for the days Harris would be unable to work. He later admitted to cocaine abuse as well and claimed to have once tossed thousands of dollars' worth of it down the toilet in an attempt to break the habit. Twice he had almost died and been given last rites, the Roman Catholic sacrament for those near death, but he eventually curbed his substance–abuse habits to an occasional pint of Guinness.
In The Molly Maguires (1970), Harris played James McParland, the detective who infiltrates the title organization, headed by Sean Connery. It was a box office flop.  However, A Man Called Horse (1970), with Harris in the title role, an 1825 English aristocrat who is captured by Indians, was a major success. He played the title role in the film Cromwell in 1970 opposite Alec Guinness as King Charles I of England. That year, British exhibitors voted him the 9th most popular star at the UK box office.
By this time Harris's appetites for alcohol and drugs had damaged his health and his career, and he accepted mostly supporting roles in minor films throughout the 1970s and '80s. After a period of rehabilitation during which he swore off drinking, discovered religion, and wrote poetry and short stories Harris returned to form in the 1990s, beginning the decade with one of the best performances of his career in The Field (1990), for which he received another Oscar nomination. Other films such as Unforgiven (1992), Patriot Games (1992), Cry, the Beloved Country (1995), Gladiator (2000), and Harry Potter and the Sorcerer's Stone (2001; also released as Harry Potter and the Philosopher's Stone) earned Harris a newfound reputation as an engaging character actor.
Television interviews with Harris usually contained a colorful story or two, and he was frank about his disdain for acting as a profession. "If anyone ever asks my advice, I tell them, 'Don't take yourself too seriously,'" the New York Times 's Severo quoted him as saying in an interview that appeared in London's Mirror newspaper a few months before his death. Harris also enjoyed a riposte–laden, years-long war of words with actor Michael Caine. "He makes films you wouldn't rent on video," Harris once said of the Blame It On Rio star, according to Severo, while Caine liked to assert that Harris and Richard Burton had squandered their own thespian talents in the bottle.
In 1971, Harris did a BBC TV film adaptation 'The Snow Goose'. The screenplay by Paul Gallico won a Golden Globe award for Best Movie made for Television and was nominated for a BAFTA award and an Emmy award. He made his directorial debut with Bloomfield (1971) and starred in Man in the Wilderness (1971) a revisionist Western based on the Hugh Glass story.
Harris recorded several albums of music, one of which, A Tramp Shining, included the seven-minute hit song "MacArthur Park" (Harris insisted on singing the lyric as "MacArthur's Park"). This song was written by Jimmy Webb, and it reached number 2 on the American Billboard Hot 100 chart. It also topped several music sales charts in Europe during the summer of 1968. "MacArthur Park" sold over one million copies, and was awarded a gold disc. A second album, also consisting entirely of music composed by Webb, The Yard Went on Forever, was released in 1969. In the 1973 TV special "Burt Bacharach in Shangri-La", after singing Webb's "Didn't We", Harris tells Bacharach that since he was not a trained singer he approached songs as an actor concerned with words and emotions, acting the song with the sort of honesty the song is trying to convey. Then, he proceeds to sing "If I Could Go Back", from the Lost Horizon soundtrack.
Throughout the 1970s, Harris did movies like: 'Man in the Wilderness (1971)', 'Juggernaut (1974)', 'The Cassandra Crossing (1976)', 'Orca (1977)', 'Golden Rendezvous (1977)', 'The Wild Geese (1978)', 'Ravagers (1979)', 'A Game for Vultures (1979)', etc.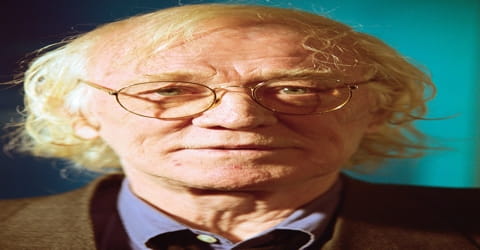 In 1973, Harris published a book of poetry, I, In the Membership of My Days, which was later reissued in part in an audio LP format, augmented by self-penned songs such as "I Don't Know." Harris starred in two thrillers: 99 and 44/100% Dead (1974), with John Frankenheimer, and Juggernaut (1974), for Richard Lester. In Echoes of a Summer (1976) he played the father of a young girl with a terminal illness. He had a cameo as Richard the Lionheart in Robin and Marian (1976), for Lester, then was in The Return of a Man Called Horse (1976). Harris led the all-star cast in the train disaster film, The Cassandra Crossing (1976). He played Gulliver in the part-animated Gulliver's Travels (1977) and was reunited with Michael Anderson in Orca (1977), battling a killer whale. He appeared in another action film, Golden Rendezvous (1977), based on a novel by Alistair Maclean, shot in South Africa. Harris was sued by the film's producer for his drinking; Harris counter-sued for defamation and the matter settled out of court.
Golden Rendezvous was a flop but The Wild Geese (1978), where Harris played one of several mercenaries, was a big success outside America. Ravagers (1979) was more action, set in a post-apocalyptic world. Game for Vultures (1979) was set in Rhodesia and shot in South Africa.
Harris took retirement in the 1980s, but this break was only transitory. He starred in 'The Field' in 1990–a farmer fighting to keep his family's lands. He followed it with the Clint Eastwood western 'Unforgiven (1992)'.
In Hollywood he appeared in a comedy, The Last Word (1979), then supported Bo Derek in Tarzan, the Ape Man (1981). He made a film in Canada, Your Ticket Is No Longer Valid (1981), a drama about impotence. He followed it with another Canadian film, Highpoint, a movie so bad it was not released for several years.
In 2000, the portrayal of Roman leader 'Marcus Aurelius' in Ridley Scott's Academy Award-winning British–American epic historical drama film 'Gladiator' starring Russell Crowe and Joaquin Phoenix, won him critical appreciation.
Later in his career, Harris enjoyed a bit of a revival, taking parts that cast him in the wise, elder–statesman role. He appeared in Ridley Scott's Gladiator as Marcus Aurelius and played the benevolent headmaster in Harry Potter and the Sorcerer's Stone in 2001 and Harry Potter and the Chamber of Secrets in 2002. A few months prior to the sequel's release, Harris was diagnosed with lymphatic cancer and was under treatment in London for it. He lived in the city at a Savoy Hotel suite for many years that he liked to reach by freight elevator as well as in the Bahamas. In 1957 he wed Elizabeth Rees–Williams, the daughter of a lord, with whom he had three sons, and there was also a seven-year marriage to actress Ann Turkel in the 1970s. "I have made 72 movies in my life," CNN.com quoted him as saying, "and been miscast twice as a husband."
Later, Harris appeared in movies like – Kevin Reynolds's 'The Count Of Monte Cristo (2002)', 'Kaena: The Prophecy (2003)', etc. He also played the supporting role of 'Albus Dumbledore' in the first two of the 'Harry Potter' films.
Awards and Honor
Richard Harris won many accolades for his creative skills, like – Golden Globe Award for Best Motion Picture Actor (Musical/Comedy) for 'Camelot', Best Actor Award at the 1963 Cannes Film Festival and Grammy for Best Spoken Word Recording for 'Jonathan Livingston Seagull'.
Death and Legacy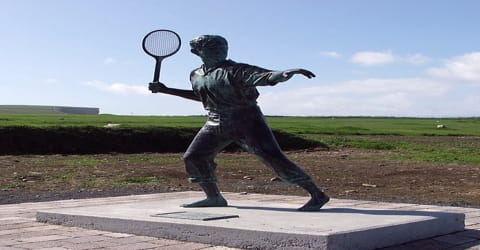 (A statue in Kilkee, Ireland, of the young Richard Harris playing squash racquets)
Richard Harris was diagnosed with Hodgkin's disease in August 2002, reportedly after being hospitalized with pneumonia. He died at University College Hospital, London, on 25 October 2002, aged 72 and his remains were cremated and ashes were scattered in the Bahamas.
Harris, who lived by his own dictum that "life should be lived to the last drop and then some," was also a celebrated raconteur, appearing often on late night talk shows with hilarious tales of his hedonistic past.
On 30 September 2006, Manuel Di Lucia, of Kilkee, County Clare, a longtime friend, organized the placement in Kilkee of a bronze life-size statue of Richard Harris. It shows Harris at eighteen playing the sport of squash racquets. The sculptor was Seamus Connolly and the work was unveiled by Russell Crowe. Harris was an accomplished squash racquets player, winning the Tivoli Cup in Kilkee four years in a row from 1948 to 1951, a record unsurpassed to this day. Another life-size statue of Richard Harris, as King Arthur from his film, Camelot, has been erected in Bedford Row, in the center of his home town of Limerick. The sculptor of this statue was the Irish sculptor Jim Connolly, a graduate of the Limerick School of Art and Design.
The most significant work of Harris' career is considered to be his role of 'Frank Machin' in 'This Supporting Life (1963)'. It was his first starring role and he won Best Actor Award at Cannes Film Festival.
In 2013, Rob Gill and Zeb Moore founded the annual Richard Harris International Film Festival. www.richardharrisfilmfestival.com. The Richard Harris Film Festival is one of Ireland fastest growing film festivals. Growing from only 10 films in 2013 to screening over 115 films in 2017. Each year, one of Richard's sons attends the annual festival (October Bank Holiday Weekend) in Limerick, Ireland.
Information Source: