Biography of Margaret Fuller
Margaret Fuller – American Journalist, Teacher, Critic.
Name: Sarah Margaret Fuller Ossoli
Date of Birth: May 23, 1810
Place of Birth: Cambridgeport, Massachusetts, U.S.
Date of Death: July 19, 1850 (aged 40)
Place of Death: Off Fire Island, New York, U.S.
Father: Timothy Fuller
Mother: Margaret Crane Fuller
Siblings: Arthur Buckminster Fuller
Spouse/Ex-: Giovanni Angelo Ossoli
Children: Angelo Eugene Philip Ossoli
Occupation: Teacher, Journalist, Critic
Early Life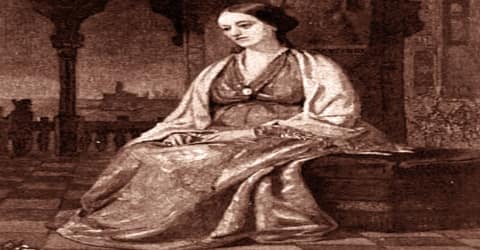 Margaret Fuller, in full Sarah Margaret Fuller, married name Marchesa Ossoli was an American journalist, critic, and women's rights advocate associated with the American transcendentalism movement. She was the first full-time American female book reviewer in journalism. Her book Woman in the Nineteenth Century is considered the first major feminist work in the United States.
Margaret Fuller was born May 23, 1810, Cambridgeport (now part of Cambridge), Mass., U.S. She was named after her paternal grandmother and her mother, but by age nine she dropped "Sarah" and insisted on being called "Margaret." The Margaret Fuller House, in which she was born, is still standing.
Fuller was an extremely precocious child. Under the severe tutelage of her father she more than compensated for the inaccessibility of formal education to females of the time; but, while she acquired wide learning at a very early age, the strain permanently impaired her health.
Plagued by financial difficulties after her father's death in 1835, she taught in Bronson Alcott's Temple School in Boston, 1836–37, and in Providence, Rhode Island, 1837–39. In 1839 she published a translation of Eckermann's Conversations with Goethe; her most cherished project, never completed, was a biography of Johann Wolfgang von Goethe. Fuller formed many important friendships during this period, including those with Ralph Waldo Emerson, Elizabeth Peabody, William Ellery Channing, and Orestes Brownson. From 1840 to 1842 she was editor of The Dial, a magazine launched by the Transcendentalists. She wrote poetry, reviews, and critiques for the quarterly.
Her seminal work, Woman in the Nineteenth Century, was published in 1845. A year later, she was sent to Europe for the Tribune as its first female correspondent. She soon became involved with the revolutions in Italy and allied herself with Giuseppe Mazzini. She had a relationship with Giovanni Ossoli, with whom she had a child. All three members of the family died in a shipwreck off Fire Island, New York, as they were traveling to the United States in 1850. Fuller's body was never recovered.
She also became one of the first female editor and female foreign correspondents of the esteemed American newspaper, the 'New-York Tribune'. As a foreign correspondent, she produced a total of over 37 reports in a span of four years for the 'New-York Tribune'. Perhaps one of the most recognised and famous personalities of her generation, Fuller was known for her quick temper, outspoken nature, quick-wittedness and adventurous nature. She was a major leading figure in the transcendentalist movement and a celebrated writer, literary critic, book reviewer and a hearty social critic.
Fuller was an advocate of women's rights and, in particular, women's education and the right to employment. She also encouraged many other reforms in society, including prison reform and the emancipation of slaves in the United States. Many other advocates for women's rights and feminism, including Susan B. Anthony, cite Fuller as a source of inspiration. Many of her contemporaries, however, were not supportive, including her former friend Harriet Martineau. She said that Fuller was a talker rather than an activist. Shortly after Fuller's death, her importance faded; the editors who prepared her letters to be published, believing her fame would be short-lived, censored or altered much of her work before publication.
Childhood, Family and Educational Life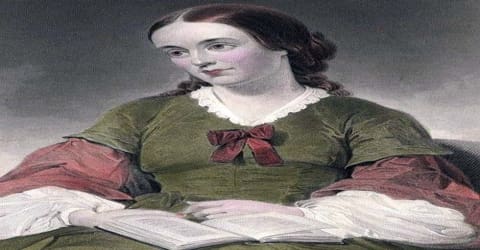 Margaret Fuller was born on May 23, 1810, in Cambridgeport, Massachusetts, the first child of Congressman Timothy Fuller and Margaret Crane Fuller. She was named after her paternal grandmother and her mother, but by age nine she dropped "Sarah" and insisted on being called "Margaret." Her father gave her an education similar to what boys received during that time. She attended several schools and became well versed in German, Italian, and Latin.
In 1819, she was enrolled in the Port School in Cambridgeport and later she went on to attend the Boston Lyceum for Young Ladies. She also attended the School for Young Ladies in Groton.
Her father, Timothy Fuller, was a prominent Massachusetts lawyer-politician who, disappointed that his child was not a boy, educated her rigorously in the classical curriculum of the day. Not until age 14 did she attend school (1824–6) and then returned to Cambridge and her course of reading. Her intellectual precociousness gained her the acquaintance of various Cambridge intellectuals, but her assertive and intense manner put many people off. Her father moved the family to a farm in Groton, Massachusetts, in 1833, and she found herself isolated and forced to help educate her siblings and run the household for her ailing mother.
On June 17, 1825, Fuller attended the ceremony at which the American Revolutionary War hero Marquis de Lafayette laid the cornerstone of the Bunker Hill Monument 50 years after the battle. Fuller left the Groton school after two years and returned home at 16. At home she studied the classics and trained herself in several modern languages and read world literature. By this time, she realized she did not fit in with other young women her age. She wrote, "I have felt that I was not born to the common womanly lot." Eliza Farrar, wife of Harvard professor John Farrar and author of The Young Lady's Friend (1836), attempted to train her in feminine etiquette until the age of 20, but was never wholly successful.
Personal Life
In England in the spring of 1846, she met Giuseppe Mazzini, who had been in exile there from Italy since 1837. Fuller also met the Italian revolutionary Giovanni Angelo Ossoli, a marquis who had been disinherited by his family because of his support for Mazzini. She later lived with him (Giovanni Angelo Ossoli) in Florence, Italy and though there is no evidence that they were married, they had a child together. Their child, Angelo Eugene Philip Ossoli, was born in early September 1848 and nicknamed Angelino.
The couple was very secretive about their relationship but, after Angelino suffered an unnamed illness, they became less so. Fuller informed her mother about Ossoli and Angelino in August 1849 in a letter that explained that she had kept silent so as not to upset her "but it has become necessary, on account of the child, for us to live publicly and permanently together." Her mother's response makes it clear that she was aware that the couple was not legally married. Even so, she was happy for her daughter, writing:
"I send my first kiss with my fervent blessing to my grandson."
Career and Works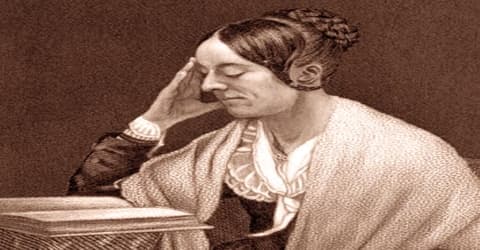 Fuller was an avid reader. By the time she was in her 30s, she had earned a reputation as the best-read person, male or female, in New England. She used her knowledge to give private lessons based on the teaching style of Elizabeth Palmer Peabody. Fuller hoped to earn her living through journalism and translation; her first published work, a response to historian George Bancroft, appeared in November 1834 in the North American Review.
In June 1835, she authored one of her first literary reviews for the periodical, 'Western Messenger'. She wrote critical reviews on the biographies of renowned personalities George Crabbe and Hannah More.
After visiting Ralph Waldo Emerson in Concord, Margaret Fuller taught for Bronson Alcott in Boston from 1836 to 1837, and then at a school in Providence, Rhode Island. During this time she continued to enlarge both her intellectual accomplishments and personal acquaintances. Moving to Jamaica Plain, a suburb of Boston, in 1840, she conducted her famous "Conversations," discussion groups that attracted many prominent people from all around Boston from 1840 to 1844.
In 1835, her father died—this was an incident that deeply affected her and caused great financial crisis in her family. In order to provide for her family, she took up a teaching job at the Bronson Alcott's Temple School. In April 1837, she was appointed to teach under journalist and educator, Hiram Fuller, at the Greene Street School, Rhode Island. She was given a very high salary of $1000 annually.
On November 6, 1839, Fuller held the first of her "conversations", discussions among local women who met in the Boston home of the Peabodys. Fuller intended to compensate for the lack of women's education with discussions and debates focused on subjects including the fine arts, history, mythology, literature, and nature. Serving as the "nucleus of conversation", Fuller also intended to answer the "great questions" facing women: "What were we born to do? How shall we do it? which so few ever propose to themselves 'till their best years are gone by". A number of significant figures in the women's rights movement attended these gatherings, including Sophia Dana Ripley, Caroline Sturgis, and Maria White Lowell.
On October 20, 1839, she became the editor of the journal, 'The Dial', where she worked until 1842. Her involvement with the periodical gave her recognition as an important figure of the transcendental movement. She edited the journal from 1840 to 1842, though her promised annual salary of $200 was never paid. Because of her role, she was soon recognized as one of the most important figures of the transcendental movement and was invited to George Ripley's Brook Farm, a communal experiment. Fuller never officially joined the community but was a frequent visitor, often spending New Year's Eve there. In the summer of 1843, she traveled to Chicago, Milwaukee, Niagara Falls, and Buffalo, New York; while there, she interacted with several Native Americans, including members of the Ottawa and the Chippewa tribes. She reported her experiences in a book called Summer on the Lakes, which she completed writing on her 34th birthday in 1844. The critic Evert Augustus Duyckinck called it "the only genuine book, I can think of, this season." Fuller used the library at Harvard College to do research on the Great Lakes region, and became the first woman allowed to use Harvard's library.
In the autumn of 1844, she relocated to New York and took up a job as a literary critic with Horace Greeley's 'New York Tribune'. She later became one of the first female editors of the publication. She worked with the newspaper for four years and produced over 250 columns.
In 1845, her book titled, 'Woman in the Nineteenth Century' was published. This piece of writing was originally published in the magazine, 'The Dial', before it was made into a book form. In 1846, she became one of the first foreign female correspondents of the 'New York Tribune' and traveled on assignments to various parts of England and Europe. She provided 37 reports in four years for the publication.
Before she sailed for Europe in 1846, some of her essays appeared as Papers on Literature and Art, which assured the cordial welcome she received in English and French circles. America's first woman foreign correspondent, she reported on her travels for the Tribune; the "letters" were later published in At Home and Abroad (1856). Settling in Italy in 1847, she was caught up in the cause of the Italian revolutionists, led by Giuseppe Mazzini, whom she had met earlier in England. She also met an impoverished Italian nobleman and ardent republican, Giovanni Angelo, Marchese Ossoli. They were married secretly, apparently in 1849. Following the suppression of the republic the couple fled to Rieti and then to Florence, where Fuller wrote a history of the revolution. In mid-1850 she sailed for the United States with her husband and infant son, Angelo. They all perished in a shipwreck off Fire Island, New York, and with them was lost her manuscript history of the revolution.
Awards and Honor
In 1995, Fuller was inducted into the National Women's Hall of Fame.
On June 21, 2016, a historical marker in honor of Fuller was placed in Polhill Park in Beacon, NY, to commemorate her staying at Van Vliet boarding house. For the dedication ceremony, Fuller's poem, "Truth and Form," was set to music by Debra Kaye and performed by singer, Kelly Ellenwood.
Death and Legacy
In the beginning of 1850, Fuller wrote to a friend: "It has long seemed that in the year 1850 I should stand on some important plateau in the ascent of life … I feel however no marked and important change as yet." Also that year, Fuller wrote: "I am absurdly fearful and various omens have combined to give me a dark feeling … It seems to me that my future upon earth will soon close … I have a vague expectation of some crisis—I know not what". A few days after writing this, Fuller, Ossoli, and their child began a five-week return voyage to the United States aboard the ship Elizabeth, an American merchant freighter carrying cargo that included mostly marble from Carrara. They set sail on May 17. At sea, the ship's captain, Seth Hasty, died of smallpox. Angelino contracted the disease and recovered.
The ship ran aground in a storm off Fire Island, New York on July 19, 1850, around 3:30 a.m. Many of the other passengers and crew members abandoned ship. All three members of the family died and Fuller's body was never recovered.
A memorial to Fuller was erected on the beach at Fire Island in 1901 through the efforts of Julia Ward Howe. A cenotaph to Fuller and Ossoli, under which Angelino is buried, is in Mount Auburn Cemetery, Cambridge, Massachusetts. The inscription reads, in part:
By birth a child of New England
By adoption a citizen of Rome
By genius belonging to the world
Many of her writings were soon collected together by her brother Arthur as At Home and Abroad (1856) and Life Without and Life Within (1858). He also edited a new version of Woman in the Nineteenth Century in 1855. In February 1852, The Memoirs of Margaret Fuller Ossoli was published, edited by Emerson, James Freeman Clarke, and William Henry Channing, though much of the work was censored or reworded.
Information Source: