Biography of William Moulton Marston
William Moulton Marston – American psychologist, inventor, author, and comic book writer.
Name: William Moulton Marston
Date of Birth: May 9, 1893
Place of Birth: Saugus, Massachusetts, United States
Date of Death: May 2, 1947 (aged 53)
Place of Death: Rye, New York, United States
Occupation: Psychologist, Inventor, Writer
Father: Frederick William Marston
Mother: Annie Dalton Marston
Spouse/Ex: Elizabeth Holloway Marston (m. 1915-1947)
Children: 4
Early Life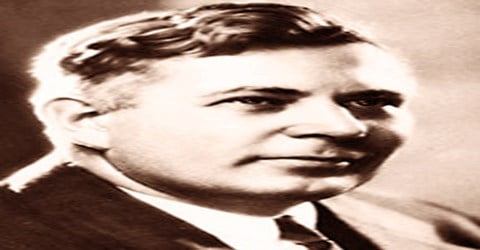 An American inventor, scientist, psychologist, writer, and comic book character creator who created the character Wonder Woman, William Moulton Marston was born on 9th May 1893, in Saugus, Massachusetts, the U.S. the son of Annie Dalton (née Moulton) and Frederick William Marston.  Marston was a multi-faceted genius who made notable contributions in diverse fields. Although Marston was educated in law and psychology, he was more interested in learning about the complexities of human nature.
Marston was the inventor of the early prototype of the polygraph or the lie-detector. The discovery that a person's blood pressure shoots up when he lies led Marston to invent the machine that correlated blood pressure with the facts told, to ascertain whether they were true or false. This was the earliest form of the polygraph. Another area in which Marston excelled was writing. He created the popular comic character 'Wonder Woman.' Marston used the pseudonym "Charles Moulton" for writing the comic series. He was a supporter of feminist ideas and believed that women were as capable as men. This inspired him to create a fictional character who was a powerful and liberated woman but possessed all feminine characteristics. The two women in Marston's life, his wife and his polyamorous partner, helped him in creating 'Wonder Woman.' Even years after Marston's death, his books and characters continue to inspire people.
Childhood, Family and Educational Life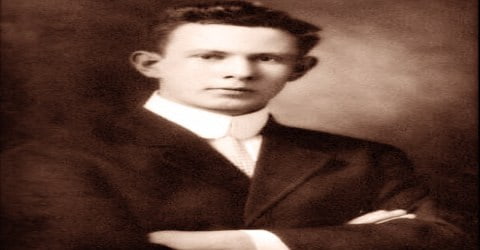 William Moulton Marston, also known by the pen name Charles Moulton (/ˈmoʊltən/), was born on 9th May 1893, in the Cliftondale section of Saugus, Massachusetts, the U.S. to Frederick William Marston and Annie Dalton. Not much is known about his childhood days.
Marston received his education from Harvard, earning a BA in 1915, an LLB in 1918, and a Ph.D. in psychology in 1921. For a brief period, Marston worked as a professor with the 'American University' in Washington and with 'Tufts University' in Massachusetts. He moved to California in 1929 and worked as the director of public services for a year.
Personal Life
William Moulton Marston made headlines for the unique lifestyle that he had adopted. He lived with two women: his wife, Elizabeth Marston, and his polyamorous partner, Olive Byrne. Both of them were strong individuals and influenced the creation of 'Wonder Woman.'
Marston had 2 children each with both his wife Elizabeth Holloway Marston and partner Olive Byrne. Elizabeth supported the family financially while Olive Byrne stayed home to take care of all four children.
Career and Works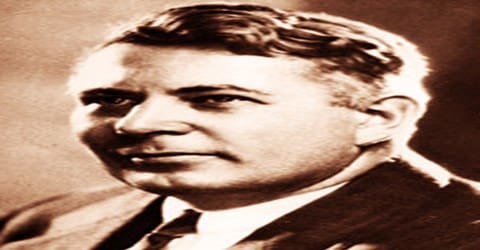 William Moulton Marston published his early findings on the polygraph, in 1917. The systolic blood pressure test was one of the earliest inventions made by him. This test was an integral component of the modern polygraph invented by John Augustus Larson. Marston's wife, Elizabeth, was the first to suggest a connection between emotions and blood pressure. He went on to invent the systolic blood pressure test, which used blood pressure cuffs and a stethoscope to take intermittent blood pressure during questioning, and ostensibly revealed changes when the subject was lying. This was the first functional lie detector.
After teaching at American University in Washington, D.C., and Tufts University in Medford, Massachusetts, Marston traveled to Universal Studios in California in 1929, where he spent a year as Director of Public Services. Marston published his doctoral dissertation, 'Systolic Blood Pressure, Symptoms of Deception and the Constituent Mental States,' for 'Harvard University', in 1921 Marston's contribution was significant in commercializing the polygraph invented by Larson. As a psychologist, he was concerned more about the psychological behavior of normal people than about abnormal psychological patterns.
In the 1920s and 1930s, Marston was actively involved in discussions with government groups. He campaigned for the use of the lie-detector test in criminal cases. His work received widespread publicity. In the 1930s, following the famous Lindbergh kidnapping case, Marston offered his services to the Lindbergh family.
W. M. Marston unsuccessfully tried to have his machine admitted as evidence in courts of law, in 1923. Marston also saw a future for the machine in the field of love as well as crime, and even saw the machine as a tool of psychotherapy, contending that it would disclose subconscious secrets of which the subject was unaware. He reported success for his device in solving domestic problems, for example, he claimed two young people engaged to others were revealed to be in love by the lie detector and were able to realize their feelings and marry each other as a result.
Marston found that when a person lies, their blood pressure increases. After many different tests and a great amount of research in the lab, he wrote a series of scholarly articles about how deception effects blood pressure readings. Basically, when a person is under the stress of trying to concoct a lie, their blood pressure increases. According to his own published work, Dr. Marston successfully determined the guilt or innocence of 97 out of a 100 criminal detainees while studying his method at the Boston criminal court. Blood pressure changes were later included as a key element of current lie detection systems.
W. M. Marston published his book on psychology, 'Emotions of Normal People', in 1928 The book was about the behavioral patterns of normal people. Marston formulated the 'DISC' theory, based on his observations of human behavior. 'DISC' stood for dominance, inducement, submission, and compliance. In the book, Marston stated that a person's emotional behavior was influenced by two factors: whether a person perceives an environment as favorable or unfavorable and whether a person thinks he/she has control over the environment. Marston did not formulate any models for assessing personality traits. However, several tools were later made, based on his theory. Marston's 'DISC' theory has been widely used in dealing with leadership and management problems.
Throughout the 30s, Marston became a well-known public figure: in 1938, he even appeared in advertisements by Gillette claiming that the lie detector proved that Gillette razor blades were better than the competitors. He was also frequently featured in Family Circle Magazine, interviewed by a young staffer named "Olive Richard" (actually a pseudonym for Olive Byrne, Marston's former student). One article, entitled "Don't Laugh at the Comics," was published in 1940 in this article, Marston described what he saw high educational potential in comic books. Comics publisher Max Gaines saw the article and hired Marston as an educational consultant for All-American Publications, which would soon merge with another company to form DC Comics.
W. M. Marston co-authored the book 'The Art of Sound Pictures,' with Walter B Pitkin, in 1930. In 1931, 'Integrative Psychology: A Study of Unit Response,' which he co-authored with his wife, Elizabeth Marston, was published. Marston published his history-themed novel, 'Venus with Us: A Tale of the Caesar', in 1931 It was a story set in ancient Rome. It revolved around a virgin teenage girl, 'Florencia,' and her love for the hero, 'Gaius Caesar,' or 'Julius Caesar.' It was an erotic-fantasy novel, which dealt with the themes of submission and dominance.
In the early 1940s, the DC Comics line was dominated by superpower-endowed male characters such as the Green Lantern and Superman (its flagship character), as well as Batman, with his high-tech gadgets. Marston suggested the idea of a female superhero, who would conquer using both power and love. This led to the creation of 'Wonder Woman,' one of the most popular female superheroes ever. Marston used the pseudonym "Charles Moulton" for writing 'Wonder Woman.' In December 1941, 'Wonder Woman' made her debut in 'All-Star Comics #8.' The comic series is still in print. Marston's themes of submission and dominance were visible in the early stories of this comic series. 'Wonder Woman' was frequently tied up or restricted. The stories were written by Marston and illustrated by Harry Peter. During the last six years of his life, Marston devoted all his time to this comic creation.
'Wonder Woman' was immensely popular, and soon starred in her own comic. Just as he had focused on dominance and submission in his psychology studies, Marston structured Wonder Woman's universe with these same categories: she and the other characters in the series were constantly being tied up, chained, imprisoned, and handcuffed. This was indicative of Marston's moral philosophy that one must submit to the truth to find freedom: the golden lasso itself was an instrument of both domination and liberation.
W. M. Marston wrote: "Not even girls want to be girls so long as our feminine archetype lacks force, strength, and power, in a 1943 issue of The American Scholar. Not wanting to be girls, they don't want to be tender, submissive, and peace-loving as good women are. Women's strong qualities have become despised because of their weakness. The obvious remedy is to create a feminine character with all the strength of Superman plus all the allure of a good and beautiful woman."
After Marston's death, the book 'Gaius Caesar,' or 'Julius Caesar', was re-published as 'The Private Life of Julius Caesar', in 1953. Marston also authored several self-help books, such as 'You Can Be Popular,' 'Try Living,' and 'March On! Facing Life with Courage.' Marston was interested in entertainment and theater, too. Marston wrote a biography, 'F.F. Proctor, Vaudeville Pioneer', in 1943 It was about Frederick Freeman Proctor, a renowned name in the genre 'Vaudeville.'
Awards and Honor
In 1985, William Moulton Marston was posthumously honored by 'DC Comics,' in their 50th-anniversary publication, 'Fifty Who Made DC Great.'
William Moulton Marston was inducted into the 'Comic Book Hall of Fame', in 2006
Death and Legacy
On 2nd May 1947, William Moulton Marston died of cancer, in Rye, New York, U.S. seven days shy of his 54th birthday. After his death, Elizabeth and Olive continued to live together until Olive's death in 1985, aged 81; Elizabeth died in 1993, aged 100.
'Wonder Woman' has been published continuously since her creation (and is one of only three DC Comics characters for which this is true). It is said that Marston's wife, Elizabeth, was the one who had the idea of a female superhero. When Marston suggested a superhero who would combine love with fist power, Elizabeth said, "…make her a woman." The appearance of 'Wonder Woman' was reportedly inspired by Oliver Byrne. 'Wonder Woman' wore heavy bronze bracelets, similar to the jewelry worn by Byrne.
William Moulton Marston created the pseudonym "Charles Moulton" by combining his middle name and Gaines's middle name. One of Marston's most famous quotes was, "Not even girls want to be girls so long as our feminine archetype lacks force, strength, and power." He believed the solution for this issue was "…to create a feminine character with all the strength of Superman plus all the allure of a good and beautiful woman."
Marston's life is depicted in Professor Marston and the Wonder Women, a biographical drama also portraying Elizabeth Holloway Marston, Olive Byrne, and the creation of Wonder Woman. Marston is portrayed in the film by Welsh actor Luke Evans.
Information Source: