Biography of Honore de Balzac
Honore de Balzac – French novelist and playwright.
Name: Honore de Balzac
Date of Birth: 20 May 1799
Place of Birth: Tours, Indre-et-Loire, France
Date of Death: 18 August 1850 (aged 51)
Place of Death: Paris, France
Occupation: Writer, critic, journalist, printer
Father: Bernard-François Balssa
Mother: Anne-Charlotte-Laure Sallambier
Spouse/Ex: Ewelina Hańska (m. 1850) (née Contessa Rzewuska)
Early Life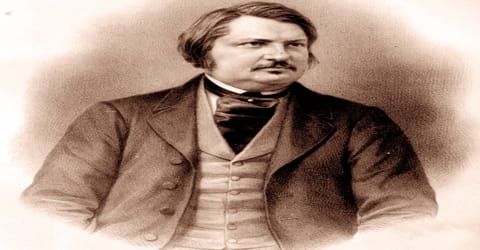 Honore de Balzac, the French novelist, and playwright was born in Tours, France, on May 20, 1799, the eldest son of four children of Bernard François and Anne Charlotte Balzac. He is best known for his magnum opus titled, 'La Comédie humaine', a sequence of short stories and novels which offers an insight into French life in the years after the fall of Napoleon Bonaparte.
Owing to his keen observation of detail and unfiltered representation of society, Balzac is regarded as one of the founders of realism in European literature. He is renowned for his multi-faceted characters; even his lesser characters are complex, morally ambiguous and fully human. Inanimate objects are imbued with character as well; the city of Paris, a backdrop for much of his writing, takes on many human qualities. His writing influenced many famous writers, including the novelists Émile Zola, Charles Dickens, Gustave Flaubert, Jack Kerouac, and Henry James, filmmakers Akira Kurosawa and Eric Rohmer as well as important philosophers such as Friedrich Engels. Many of Balzac's works have been made into films, and they continue to inspire other writers.
His independent thinking and willful nature ensured that his life was a permanent struggle. He was a law intern but rejected the profession, while his attempts to succeed as publisher, printer, businessman, critic, and politician failed. La Comédie humaine reflects his real-life difficulties and includes incidences from his personal experience. He wanted his characters to be real, a mix of good and bad and very human. They came from every conceivable background. He painted places in a natural way which heightened realism. Balzac is, thus, regarded as one of the founders of realism in European literature.
An enthusiastic reader and independent thinker as a child, Balzac had trouble adapting to the teaching style of his grammar school. His willful nature caused trouble throughout his life and frustrated his ambitions to succeed in the world of business. When he finished school, Balzac was apprenticed in a law office, but he turned his back on the study of law after wearying of its inhumanity and banal routine. Before and during his career as a writer, he attempted to be a publisher, printer, businessman, critic, and politician; he failed in all of these efforts. La Comédie Humaine reflects his real-life difficulties and includes scenes from his own experience.
His writing influenced many subsequent novelists such as Marcel Proust, Émile Zola, Charles Dickens, Edgar Allan Poe, Fyodor Dostoyevsky, Gustave Flaubert, William Faulkner, Jack Kerouac, and Italo Calvino, and philosophers such as Friedrich Engels and Karl Marx. Many of Balzac's works have been made into or have inspired films, and they are a continuing source of inspiration for writers, filmmakers, and critics.
Childhood, Family and Educational Life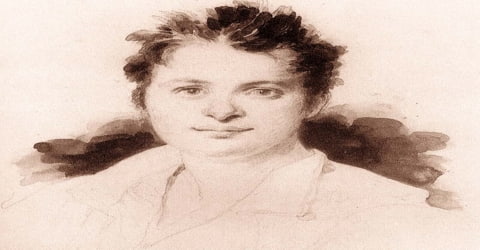 Honoré de Balzac, original name Honoré Balssa, was born on 20th May 1799 to Bernard-François who struggled to achieve respectability and later became the Secretary to the King's Council and a Freemason, and Anne-Charlotte-Laure Sallambier who hailed from a family of wealthy haberdashers in Paris.
Honoré, named after Saint Honoré of Amiens, was the second child born to the Balzacs. His elder brother was Louis-Daniel who survived only a month and his other siblings were Laure, Laurence, and Henry-François.
His mother was thirty-two years younger than his father, and the young Honoré was taken into another home and cared for until the age of four. His mother saw the birth of her son as her duty and treated him indifferently. Her lack of affection overshadowed his childhood. Sent to boarding school at the age of eight, Honoré sought a place to escape from the fierce school discipline. He found this place in books. But excessive reading eventually brought on a nervous condition, which affected his health, and he was brought home in 1813. The following year his family moved to Paris, France, where he completed his secondary education in law.
Balzac had difficulty adapting to the rote style of learning at the school. As a result, he was frequently sent to the "alcove", a punishment cell reserved for disobedient students. (The janitor at the school, when asked later if he remembered Honoré, replied: "Remember M. Balzac? I should think I do! I had the honor of escorting him to the dungeon more than a hundred times!") Still, his time alone gave the boy ample freedom to read every book which came his way.
In1816 at Sorbonne, he studied under three famous professors. François Guizot, a later Prime Minister, taught Modern History, Abel-François Villemain taught French and classical literature, while Victor Cousin's encouraged his students to think independently.
Personal Life
Balzac suffered from health problems throughout his life, possibly due to his intense writing schedule. His relationship with his family was often strained by financial and personal drama, and he lost more than one friend over critical reviews.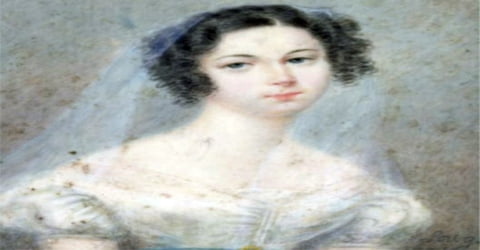 In 1832 he had received his first letter from Madame Hanska, the wife of a Polish nobleman. Thereafter they kept up a correspondence, interrupted by occasional vacations spent together in different parts of Europe. In 1841 her husband died, but Madame Hanska obstinately refused to marry Balzac. Only when he fell gravely ill did she agree.
Balzac corresponded with Ewelina Hariska, a Polish noblewoman who was already married. Balzac married Ewelina on March 14, 1850, but died five months after the wedding.
Career and Works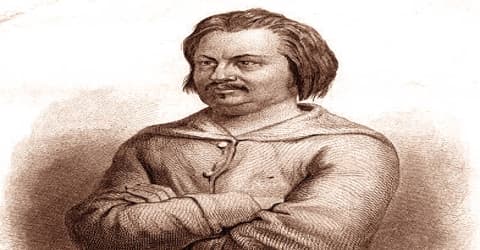 Rebelling against his parents, Balzac refused to enter the legal profession and instead declared writing as his profession. Despite the disappointment, his father provided a small allowance with the understanding that he had to be financially independent within two years. Working together with friends, Balzac wrote several sensational (superficial, appealing to the senses) novels, none signed with his own name. These books were without literary merit, but he earned his living by them.
His first literary venture was a libretto for a comic opera called Le Corsaire, based on Lord Byron's The Corsair. Realizing he would have trouble finding a composer, however, he turned to other pursuits.
In 1820, Balzac completed the five-act verse tragedy, Cromwell. Although it pales by comparison with his later works, some critics consider it a good-quality text. When he finished, Balzac went to Villeparisis and read the entire work to his family; they were unimpressed. He followed this effort by starting (but never finishing) three novels: Sténie, Falthurne, and Corsino. He completed the five-act verse tragedy, Cromwell. It was reviewed by Andrieux, his sister's tutor. On the manuscript, Andrieux wrote: "The author should do anything he likes, but not literature".
Balzac wrote short stories which were sold to publishers by Auguste Lepoitevin in 1821. In the next five years later, he wrote nine novels, all published under pseudonyms often in collaboration with other writers. His 1822 novel, Vicaire des Ardennes caused outrage and was banned for its depiction of nearly-incestuous relations of a married priest attributed to a 'Horace de Saint-Aubin'.
During this time Balzac wrote two pamphlets in support of primogeniture and the Society of Jesus. The latter, regarding the Jesuits, illustrated his lifelong admiration for the Catholic Church. In the preface to La Comédie Humaine, he wrote: "Christianity, above all, Catholicism, being … a complete system for the repression of the depraved tendencies of man is the most powerful element of social order".
Thereafter he published the first novel that he signed with his own name. Le Dernier Chouan was a historical novel. Since historical novels were the fashion, the book was well received. But real fame came to him two years later, when he published La Peau de chagrin, a fantasy that acts as an allegory (a symbolic representation) of the conflict between the will to enjoy and the will to survive.
In the late 1820s, Balzac dabbled in several business ventures, a penchant his sister blamed on the temptation of an unknown neighbor. His first enterprise was in publishing which turned out cheap one-volume editions of French classics including the works of Molière. This business failed miserably, with many of the books "sold as waste paper". Balzac had better luck publishing the Memoirs of the Duchess of Abrantès, with whom he also had a love affair. He borrowed money from his family and friends and tried to build a printing business, then a typefounder enterprise. His inexperience and lack of capital caused his ruin in these trades. He gave the businesses to a friend (who made them successful) but carried the debts for many years. As of April 1828, Balzac owed 50,000 francs to his mother.
He never lost his penchant for une bonne spéculation. It resurfaced painfully later when as a renowned and busy author he traveled to Sardinia in the hopes of reprocessing the slag from the Roman mines there. Near the end of his life, Balzac was captivated by the idea of cutting 20,000 acres (81 km2) of oak wood in Ukraine and transporting it for sale in France.
Two works of 1829 brought Balzac to the brink of success. Les Chouans, the first novel he felt enough confidence about to have published under his own name, is a historical novel about the Breton peasants called Chouans who took part in a royalist insurrection against Revolutionary France in 1799. The other, La Physiologie du marriage (The Physiology of Marriage), is a humorous and satirical essay on the subject of marital infidelity, encompassing both its causes and its cure. The six stories in his Scènes de la vie privée (1830; "Scenes from Private Life") further increased his reputation. These long short stories are for the most part psychological studies of girls in conflict with parental authority. The minute attention he gave to describing domestic background in his works anticipated the spectacularly detailed societal observations of his later Parisian studies.
Balzac wrote El Verdugo in 1829 about a 30-year-old man who kills his father. This was the first work signed "Honoré de Balzac", a symbolic inheritance as his father had died around that time.
He adopted for his own use the armorial bearings of an ancient noble family with which he had no connection and assumed the honorific particle de. He was avid for fame, fortune, and love but was above all conscious of his own genius. He also began to have love affairs with fashionable or aristocratic women at this time, finally gaining that firsthand understanding of mature women that is so evident in his novels.
La Peau de chagrin, his 1831 novel tells the story of a young man who finds a magic piece of shagreen. It uses fantastic elements to portray the excesses of bourgeois materialism.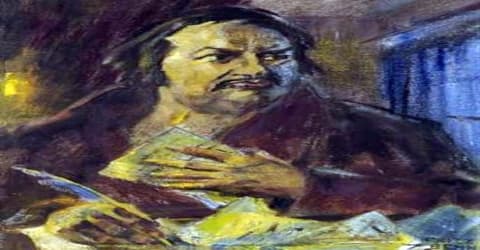 After writing several novels, in 1832 Balzac conceived the idea for an enormous series of books that would paint a panoramic portrait of "all aspects of society". The moment the idea came to him, Balzac raced to his sister's apartment and proclaimed: "I am about to become a genius"! Although he originally called it Etudes des Mœurs ( literally 'Studies of manners', or 'The Ways of the World ' ) it eventually became known as La Comédie Humaine, and he included in it all the fiction that he had published in his lifetime under his own name. This was to be Balzac's life work and his greatest achievement.
Following the July Revolution, supporting Charles' House of Bourbon, he wanted to become a mediator between the king and the insurgents. But after a near-fatal accident in 1832, he decided not to stand for election.
Between 1828 and 1834 Balzac led a tumultuous existence, spending his earnings in advance as a dandy and man-about-town. A fascinating raconteur, he was fairly well received in society. But social ostentation was only a relaxation from phenomenal bouts of work 14 to 16 hours spent writing at his table in his white, quasi-monastic dressing gown, with his goose-quill pen and his endless cups of black coffee.
Although Balzac was a supporter of the Crown, Balzac paints the counter-revolutionaries in a sympathetic light even though they are the center of the book's most brutal scenes. This was the first book Balzac released under his own name, and it gave him what one critic called "passage into the Promised Land". It established him as an author of note (even if its historical fiction-genre imitates that of Sir Walter Scott) and provided him with a name outside his past pseudonyms.
Balzac was at the peak of his creative power. In the period 1832–35 he produced more than 20 works, including the novels Le Médecin de campagne (1833; The Country Doctor), Eugénie Grandet (1833), L'Illustre Gaudissart (1833; The Illustrious Gaudissart), and Le Père Goriot (1835), one of his masterpieces. Among the shorter works were Le Colonel Chabert (1832), Le Curé de Tours (1832; The Vicar of Tours), the trilogy of stories entitled Histoire des treize (1833–35; History of the Thirteen), and Gobseck (1835). Between 1836 and 1839 he wrote Le Cabinet des antiques (1839), the first two parts of another masterpiece, Illusions perdues (1837–43; Lost Illusions), César Birotteau (1837), and La Maison Nucingen (1838; The Firm of Nucingen). Between 1832 and 1837 he also published three sets of Contes drolatiques (Droll Stories). These stories, Rabelaisian in theme, are written with great verve and gusto in an ingenious pastiche of 16th-century language. During the 1830s he also wrote a number of philosophical novels dealing with mystical, pseudoscientific, and other exotic themes. Among these are La Peau de chagrin (1831; The Wild Ass's Skin), Le Chef-d'oeuvre inconnu (1831; The Unknown Masterpiece), Louis Lambert (1834), La Recherche de l'absolu (1834; The Quest of the Absolute), and Séraphîta (1834–35).
Balzac's lifework consists of a series of some ninety novels and short stories collected under the title La Comédie humaine (The Human Comedy ) in 1841. The Human Comedy was subdivided into smaller groups of novels: "Scenes of Private Life," "Scenes of Political Life," "Scenes of Parisian," "Provincial," and "Country Life." There was a separate group of "Philosophical Studies."
These novels are unsurpassed for their narrative drive, their large casts of vital, diverse, and interesting characters, and their obsessive interest in and examination of virtually all spheres of life: the contrast between provincial and metropolitan manners and customs; the commercial spheres of banking, publishing, and industrial enterprise; the worlds of art, literature, and high culture; politics and partisan intrigue; romantic love in all its aspects; and the intricate social relations and scandals among the aristocracy and the haute bourgeoisie.
In a preface to his work in 1842, he defined his function as that of "secretary of French society." Accordingly, every class of people, from aristocrat to peasant, has a place in The Human Comedy. Balzac often assigned the basest (lowest in value or quality) motivations to his characters. He once wrote that the lust for gold and the search for pleasure were the sole principles that ruled humanity. The monomaniac the man obsessed by a purpose or passion, to the point of sacrificing his own comfort and the welfare of his dependents is constantly encountered in Balzac's more impressive novels.
The novel concerns Lucien de Rubempré, a young poet trying to make a name for himself, who becomes trapped in the morass of society's darkest contradictions. Lucien's journalistic work is informed by Balzac's own failed ventures in the field. Splendeurs et misères des courtisanes (The Harlot High and Low, 1847) continues Lucien's story. He is trapped by the Abbé Herrera (Vautrin) in a convoluted and disastrous plan to regain social status. The book undergoes a massive temporal rift; the first part (of four) covers a span of six years, while the final two sections focus on just three days.
Splendeurs et misères des courtisanes or The Harlot High and Low, in 1847, continues Lucien's story. He is trapped by the Abbé Herrera (Vautrin) in an intricate and ruinous plan to regain social status. Le Cousin Pons of 1847, one of the last of the 94 works Comédie humaine, is set entirely in Paris, where according to Balzac, "the extremes of good and evil are to be found".
Indeed, a supremely important feature in Balzac's characters is that most are spendthrifts of this vital force, a fact that explains his monomaniacs who are both victim and embodiment of some ruling passion; avarice, as in the main character of Gobseck, a usurer gloating over his sense of power, or the miserly father obsessed with riches in Eugénie Grandet; excessive paternal affection, as in the idolatrous Lear-like father in Le Père Goriot; feminine vindictiveness, as evidenced in La Cousine Bette and a half-dozen other novels; the mania of the art collector, as in Le Cousin Pons; the artist's desire for perfection, as in Le Chef-d'oeuvre inconnu; the curiosity of the scientist, as in the fanatical chemist of La Recherche de l'absolu; or the vaulting and frustrated ambition of the astonishingly resourceful criminal mastermind Vautrin in Illusions perdues and Splendeurs et misères des courtisanes.
(Balzac's statue in the Cimetière du Père-Lachaise)
Many of his novels were initially serialized, like those of Dickens. Their length was not predetermined. Illusions Perdues extends to a thousand pages after starting inauspiciously in a small-town print shop, whereas La Fille aux yeux d'or (The Girl with the Golden Eyes, 1835) opens with a broad panorama of Paris but becomes a closely plotted novella of only fifty pages.
La Cousine Bette or Cousin Bette is an 1846 novel about an unmarried vengeful and bitter middle-aged woman. Considered his last great work, he uses realist details with a panorama of characters.
Awards and Honor
Balzac has also influenced popular culture. Many of his works have been made into popular films and television serials, including: Travers Vale's Père Goriot (1915), Les Chouans (1947), Le Père Goriot (1968 BBC mini-series), and La Cousine Bette (1974 BBC mini-series, starring Margaret Tyzack and Helen Mirren; 1998 film, starring Jessica Lange). Balzac is mentioned to humorous effect in Meredith Willson's musical The Music Man. He is included in François Truffaut's 1959 film, The 400 Blows. Truffaut believed Balzac and Proust to be the greatest French writers.
Death and Legacy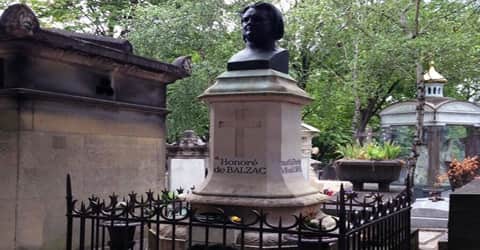 Five months after Balzac's wedding, on Sunday, 18 August 1850, Balzac died in the presence of his mother; Eve de Balzac (formerly Countess Hańska) had gone to bed. He had been visited that day by Victor Hugo, who later served as a pallbearer and the eulogist at Balzac's funeral.
He is buried at Père Lachaise Cemetery in Paris. At his memorial service, Victor Hugo pronounced "Today we have people in black because of the death of the man of talent; a nation in mourning for a man of genius". The funeral was attended by "almost every writer in Paris", including Frédérick Lemaître, Gustave Courbet, Dumas père and Dumas fils, as well as representatives of the Légion d'honneur and other dignitaries.
Later, a statue (called the Monument à Balzac) was created by the celebrated French sculptor Auguste Rodin. Cast in bronze, the Balzac Monument has stood since 1939 nearby the intersection of Boulevard Raspail and Boulevard Montparnasse at Place Pablo-Picasso. Rodin featured Balzac in several of his smaller sculptures as well.
In 1832, Balzac conceived his greatest work, 'La Comédie humaine' or The Human Comedy, a multi-volume collection of interlinked novels and stories depicting French society, published in his lifetime under his own name. Eugénie Grandet, his first best-selling 1833 novel was about a tale of a young lady who inherits her father's miserliness. It was critically acclaimed for its simple writing, but dynamic and complex individuals.
The typical structure of his novels from the early 1830s onward is determined by this approach: there is a long period of preparation and exposition, and then tension mounts swiftly to an inevitable climax, as in classical tragedy.
Balzac influenced writers of his time and beyond. He has been compared to Charles Dickens and is considered one of Dickens' significant influences. Literary critic W. H. Helm calls one "the French Dickens" and the other "the English Balzac", while another critic, Richard Lehan, states that "Balzac was the bridge between the comic realism of Dickens and the naturalism of Zola".
Balzac had exceptional powers of observation and a photographic memory, but he also had a sympathetic, intuitive capacity to understand and describe other people's attitudes, feelings, and motivations. He was bent on illustrating the relationship between cause and effect, between social background and character. His ambition was to "compete with the civil register," exactly picturing his contemporaries in their class distinctions and occupations. In this, he succeeded, but he went even further in his efforts to show that the human spirit has power over men and events to become, as he has been called, "the Shakespeare of the novel."
Information Source: