Full name: William Henry Harrison
Date of birth: February 9, 1773
Place of birth: Charles City County, Virginia, British America
Date of death: April 4, 1841 (aged 68)
Place of death: Washington, D.C., U.S.
Occupation: Military Officer; Politician
Political party: Democratic-Republican (before 1828); Whig (1836–1841)
Father: Benjamin Harrison V
Mother: Elizabeth (Bassett) Harrison
Spouse: Anna Symmes ​(m. 1795)
Children: 10
Early Life
William Henry Harrison, (born February 9, 1773, Charles City county, Virginia (U.S.)-died April 4, 1841, Washington, D.C., U.S.), was an American military officer and politician who served as the ninth president of the United States. His presidency was the shortest in history, lasting only from March 4, 1841, until April 4, 1841. Harrison was a popular name and a war hero long before he became the ninth President of the United States. He gained such a reputation as a result of his victory over Native American soldiers at the Battle of Tippecanoe.
Harrison was also the first president of the United States to die in office, causing a brief constitutional crisis because presidential succession was not properly stated in the US Constitution at the time. His warlike exploits earned him the moniker "Tippecanoe" or "Old Tip." His military achievements helped pave the path for an eventful political career. Prior to becoming president, he served as the first member of Congress from the Northwest Territory, as governor of Indiana, and as a U.S. senator from Ohio.
Harrison was the paternal grandfather of Benjamin Harrison, the 23rd president of the United States, and was the last president born as a British subject in the Thirteen Colonies. He was the first and oldest person to hold the presidency, as well as the first to die in office. Due to his early death, various issues surrounding presidential succession were addressed, resulting in the adoption of the 25th Amendment into the American constitution. Despite his untimely death, Harrison left a tremendous legacy, which was brought full circle when his grandson, Benjamin Harrison, was elected the 23rd President of the United States.
Childhood and Educational Life
William Henry Harrison was born on February 9, 1773, at Berkeley Plantation, the Virginia home of the Harrison family on the James River in Charles City County, to Benjamin Harrison V and Elizabeth (Bassett) Harrison. His father was a signatory of the Declaration of Independence and a member of the Continental Congress (1774-1777). From 1781 to 1784, he served as Governor of Virginia.
Carter Bassett Harrison, the eldest of Harrison's six siblings, was a member of the United States House of Representatives. Between 1787 through 1790, William Henry Harrison attended Presbyterian Hampden-Sydney College, where he studied Latin and basic French.
Harrison was schooled at home until he was 14 years old, when he enrolled at Hampden–Sydney College in Virginia, a Presbyterian college. He spent three years there studying Latin, Greek, French, logic, and debate as part of a classical education. In 1790, he enrolled at the University of Pennsylvania to study medicine under Dr. Benjamin Rush's supervision.
He switched career streams in 1791, after his father's death and joined the Army's First Infantry division; he was posted to Cinicinnati in the Northwest Territory.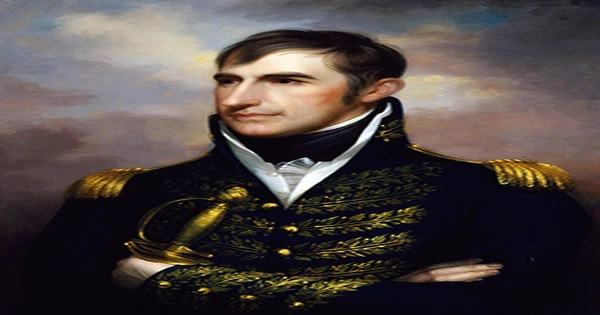 Personal Life
When William Henry Harrison was 22, he met Anna Tuthill Symmes of North Bend, Ohio. She was the daughter of Anna Tuthill and Judge John Cleves Symmes, who participated in the Revolutionary War as a colonel and as a Confederate Congress representative. Anna and Harrison eloped and married on November 25, 1795, despite Anna's father's disapproval. The couple had ten children, nine of whom made it to adulthood.
It is believed that Harrison had illicit relationship with Dilsia, his female slave and fathered six children with her.
Working and Political Career
William Henry Harrison enrolled in the army as an ensign in the 10th Regiment at Fort Washington near Cincinnati (in what is now Ohio) in November 1791, when he was 18 years old. He was promoted to lieutenant the following year and later served as an aide-de-camp to Gen. Anthony Wayne, who was fighting the Northwest Indian Confederation against the westward expansion of white settlers.
In many territorial wars, Harrison fought against Indian forces, including the Battle of Fallen Timbers in 1794, which the United States won and opened up present-day Ohio to white settlement. Harrison was promoted to captain and appointed commander of Fort Washington in Ohio, near Cincinnati today.
He was one of the signatories of the Treaty of Greenville in 1795, which allowed European Americans to settle in the Ohio area. Harrison resigned his Army commission in 1798 and tried his hand at a variety of public-sector positions.
He served in the Sixth United States Congress from March 4, 1799, to May 14, 1800, and was the first representative of the Northwest Territory to do so. From 1801 to 1803 he was governor of the Indiana territory, which he had helped carve out during his congressional term. As governor of the Indiana region, he was responsible for safeguarding and helping European American settlers against Native American hostility.
In 1804 Harrison was also tasked with running the civilian government of the District of Louisiana. For five weeks, he presided over the affairs of the area until the Louisiana Territory was legally constituted on July 4, 1805, and Brigadier General James Wilkinson took over as governor. Under the leadership of Tecumseh, the Native Americans began to organize as a military force in 1809.
He became a national hero in 1811 after repelling a brutal attack by Native American forces on his army camp, which became known as the Battle of Tippecanoe. During the War of 1812, he was appointed to brigadier general and successfully oversaw Army operations in the Northwest. He fought valiantly in the Battle of the Thames on October 5, 1813, in which the Indian Confederation was entirely destroyed. With the Battle of the Thames behind him, Harrison returned to civilian life and focused on his political career once more.
Harrison resigned as a major general in the Army in 1814 and went to a farm in North Bend, Ohio, with his family. Harrison was elected to the United States House of Representatives from Ohio two years later. He served in the United States House of Representatives from 1816 to 1819, then in the Ohio Senate from 1819 to 1821, and finally in the United States Senate from 1825 to 1828.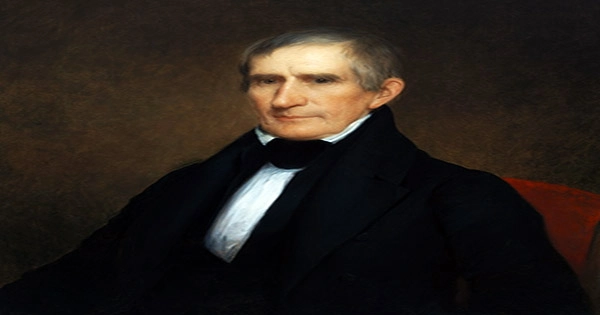 He ran for President of the United States in 1836, but lost to Martin Van Buren. Van Buren's opponents presented him as an out-of-touch, rich elite, who was unpopular with Americans due to his mismanagement of the financial catastrophe known as the Panic of 1837. He, on the other hand, came from humble beginnings, whereas Harrison was well-educated and came from a well-established family. The strategy worked, as Harrison was elected president with a 234-60 electoral vote and around 53% of the popular vote.
For his inauguration, Harrison was the first president-elect to travel by train to Washington, D.C. Despite the frigid temperature, he rode up Pennsylvania Avenue on a white horse to take the oath of office on March 4, 1841, without gloves or an overcoat. It was said that he was as pleased with the presidency "as a young woman with a new bonnet."
Harrison gave a lengthy inaugural address the longest in history and opted not to wear a coat or hat, despite the inclement weather. Four weeks later he was dead from pneumonia. Harrison was succeeded by his vice president, John Tyler, who earned the nickname "His Accidency."
Retirement and Later Life
At the age 68, on March 4, 1841 he took oath of office and fell ill with a cold on March 26, which developed into pneumonia and he never recovered from it.
Death and Legacy
Harrison suffered acute side pain at 4:00 a.m. on Sunday, March 28, 1841, and the doctor began bloodletting; the treatment was stopped when his pulse rate dropped. In the evening of Saturday, April 3, Harrison developed severe diarrhea and became delirious, and at 8:30 p.m. he uttered his last words, to his attending doctor, assumed to be for Vice President John Tyler:
"Sir, I wish you to understand the true principles of the government. I wish them carried out. I ask nothing more."
Harrison died at 12:30 a.m. on April 4, 1841, Palm Sunday, nine days after becoming ill and exactly one month after taking the oath of office; he was the first president to die in office. In the history of the United States, he delivered the longest inaugural address ever delivered by a president. He was the president of the United States for the shortest time, from March 4 to April 4, 1841. It totals up to 30 days, 12 hours, and 30 minutes.
He became the first sitting president of the U.S. whose photograph was clicked on his Inauguration Day. He passed away with an almost nil bank balance and his wife received a Presidential widow's pension of around $25,000. It is believed that the famous black civil rights activist Walter Francis White was his great grandson.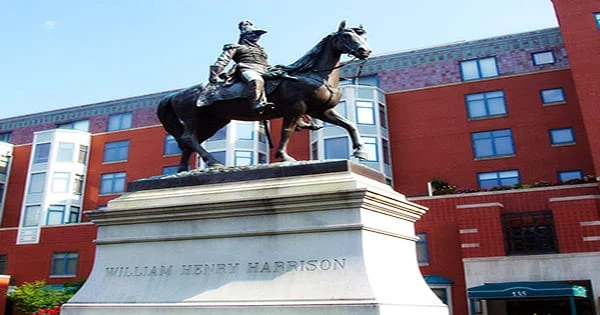 Awards and Honours
Several monuments and memorial statues have been erected in tribute to Harrison. There are public statues of him in downtown Indianapolis, Cincinnati's Piatt Park, the Tippecanoe County Courthouse, Harrison County, Indiana, and Owen County, Indiana. Numerous counties and towns also bear his name.
On February 19, 2009, the U.S. Mint released the ninth coin in the Presidential $1 Coin Program, bearing Harrison's likeness.
His statue has been erected at Monument Circle in Indianapolis.