Elon Musk
(Canadian-American Business Magnate, Investor, Engineer, and Inventor)
Full name: Elon Reeve Musk
Date of birth: June 28, 1971 (age 45)
Place of birth: Pretoria, Transvaal, South Africa
Residence: Bel Air, Los Angeles, California, U.S.
Nationality: South African (1971), Canadian (1989), American (2002)
Occupation: Entrepreneur, engineer, inventor, investor
Parent(s): Maye Musk (mother), Errol Musk (father)
Spouse: Talulah Riley (m. 2013–2016), Talulah Riley (m. 2010–2012), Justine Musk (m. 2000–2008)
Children: Xavier Musk, Kai Musk, Griffin Musk, Nevada Alexander Musk, Damian Musk, Saxon Musk
Early Life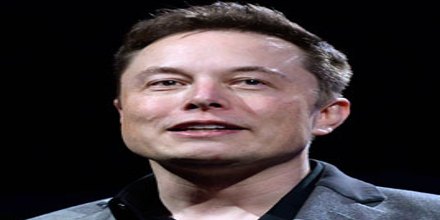 Elon Musk was born on June 28, 1971, in Pretoria, South Africa. He is a South African-born American entrepreneur who cofounded the electronic-payment firm PayPal and the maker of launch vehicles and spacecraft SpaceX. He was also one of the first significant investors in, as well as chairman and chief executive officer of, the electric car manufacturer Tesla Motors.
As of June 2016, he has an estimated net worth of US$11.5 billion, making him the 83rd wealthiest person in the world. In December 2016, Musk was ranked 21st on Forbes list of The World's Most Powerful People.
Musk has stated that the goals of SolarCity, Tesla Motors, and SpaceX revolve around his vision to change the world and humanity. His goals include reducing global warming through sustainable energy production and consumption, and reducing the "risk of human extinction" by "making life multiplanetary" by setting up a human colony on Mars.
In addition to his primary business pursuits, he has also envisioned a high-speed transportation system known as the Hyperloop, and has proposed a VTOL supersonic jet aircraft with electric fan propulsion, known as the Musk electric jet.
Childhood and Educational Life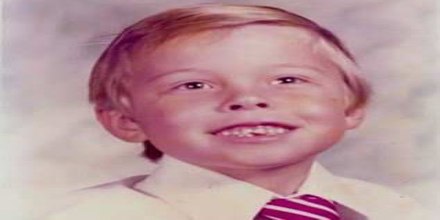 Son of a Canadian mother and a South African father, Elon Reeve Musk was born on June 28, 1971 in Pretoria, South Africa. He spent his early childhood with his brother Kimbal and sister Tosca in South Africa, and at 10, the introverted Elon developed an interest in computers. During this time, his parents divorced.
He taught himself computer programming and at age 12, sold the code for a BASIC-based video game he created called Blastar to a magazine called PC and Office Technology for approximately US$500. A web version of the game is available online.
Musk was severely bullied throughout his childhood, and was once hospitalized when a group of boys threw him down a flight of stairs and then beat him until he lost consciousness.
Musk was initially educated at private schools, attending the English-speaking Waterkloof House Preparatory School. Musk later graduated from Pretoria Boys High School and moved to Canada in June 1989, just before his 18th birthday, after obtaining Canadian citizenship through his Canadian-born mother.
At age 17, in 1989, he moved to Canada to attend Queen's University and avoid mandatory service in the South African military, but he left in 1992 to study business and physics at the University of Pennsylvania. He graduated with an undergraduate degree in economics and stayed for a second bachelor's degree in physics.
Musk extended his studies for one year to finish the second bachelor's degree. While at the University of Pennsylvania, Musk and fellow Penn student Adeo Ressi rented a 10-bedroom fraternity house, using it as an unofficial nightclub.
In 1995, at age 24, Musk moved to California to begin a PhD in applied physics and materials science at Stanford University, but left the program after two days to pursue his entrepreneurial aspirations in the areas of the Internet, renewable energy and outer space. In 2002, he became a U.S. citizen.
Personal Life
Musk met his first wife, Canadian author Justine Wilson, while both were students at Ontario's Queen's University. They married in 2000 and separated in 2008, after having six sons.
Their first son, Nevada Alexander Musk, died of sudden infant death syndrome (SIDS) at the age of 10 weeks. They later had five sons through in vitro fertilization; twins Griffin and Xavier, in 2004; followed by triplets Damian, Saxon and Kai in 2006; of whom they share custody.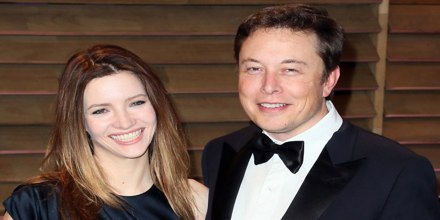 In 2008, Musk began dating English actress Talulah Riley, and in 2010, the couple married. In January 2012, Musk announced that he had recently ended his four-year relationship with Riley, tweeting to Riley, "It was an amazing four years. I will love you forever. You will make someone very happy one day." However, in July 2013, Musk and Riley remarried. In December 2014, Musk filed for a second divorce from Riley; however the action was withdrawn. It was announced in March 2016 that divorce proceedings were again under way, this time with Riley filing for divorce from Musk. The divorce was finalized in October 2016.
An Earnest Entrepreneur
In 1995, Musk and his brother, Kimbal, started Zip2, a web software company, with US$28,000 of their father's money. The company developed and marketed an Internet "city guide" for the newspaper publishing industry. Musk obtained contracts with The New York Times and the Chicago Tribune and persuaded the board of directors to abandon plans for a merger with CitySearch. While at Zip2, Musk wanted to become CEO; however, none of the board members would allow it. Compaq acquired Zip2 for US$307 million in cash and US$34 million in stock options in February 1999. Musk received 7% or US$22 million from the sale.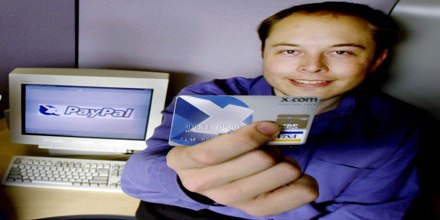 Also in 1999, Musk co-founded X.com, an online financial services/payments company. An X.com acquisition the following year led to the creation of PayPal as it is known today, and in October 2002, PayPal was acquired by eBay for $1.5 billion in stock. Before the sale, Musk owned 11 percent of PayPal stock.
Never one to rest on his laurels, Musk founded his third company, Space Exploration Technologies Corporation, or SpaceX, in 2002 with the intention of building spacecraft for commercial space travel. By 2008, SpaceX was well established, and NASA awarded the company the contract to handle cargo transport for the International Space Station—with plans for astronaut transport in the future—in a move to replace NASA's own space shuttle missions.
The boundless potential of space exploration and the preservation of the future of the human race have become the cornerstones of Musk's abiding interests, and toward these he has founded the Musk Foundation, which is dedicated to space exploration and the discovery of renewable and clean energy sources.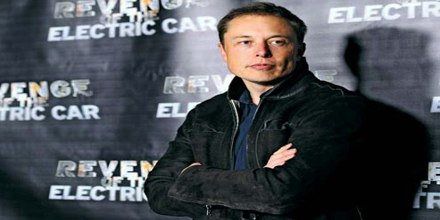 Musk stated that, since Mars' atmosphere lacks oxygen, all transportation would have to be electric (electric cars, electric trains, Hyperloop, electric aircraft). Space X intends to launch a Dragon spacecraft on a Falcon Heavy in 2018 to soft-land on Mars – this is intended to be the first of a regular cargo mission supply-run to Mars building up to later crewed flights. Musk stated in June 2016 that the first unmanned flight of the larger Mars Colonial Transporter (MCT) spacecraft is aimed for departure to the red planet in 2022, to be followed by the first manned MCT Mars flight departing in 2024. In September 2016, Musk revealed details of his plan to explore and colonize Mars. By 2016, Musk's private trust holds 54% of SpaceX stock, equivalent to 78% of voting shares.
Career
Tesla Motors
Another Musk venture is Tesla Motors, a company dedicated to producing affordable, mass-market electric cars. Five years after its formation, the company in 2008 unveiled the Roadster, a sports car capable of accelerating from 0 to 60 mph in 3.7 seconds, as well traveling nearly 250 miles between charges of its lithum ion battery. With a stake in the company taken by Daimler and a strategic partnership with Toyota, Tesla Motors launched its initial public offering in June 2010, raising $226 million.
Additional successes include the Model S, the company's first electric sedan. Capable of covering 265 miles between charges, the Model S was honored as the 2013 Car of the Year by Motor Trend magazine.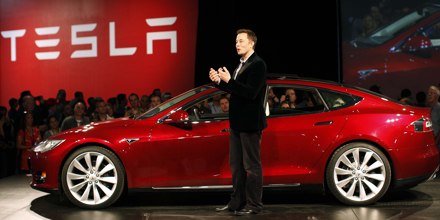 In 2014, Musk announced that Tesla Motors will allow its technology patents to be used by anyone in good faith in a bid to entice automobile manufacturers to speed up development of electric cars. "The unfortunate reality is electric car programs (or programs for any vehicle that doesn't burn hydrocarbons) at the major manufacturers are small to non-existent, constituting an average of far less than 1% of their total vehicle sales", Musk said.
In February 2016, Musk announced that he had acquired Tesla.com domain name from Stu Grossman, who had owned it since 1992.
SolarCity Acquisition
In August 2016, in Musk's continuing effort to promote and advance sustainable energy and products for a wider consumer base, a $2.6 billion dollar deal was solidified to combine his electric car and solar energy companies. His Tesla Motors Inc. announced an all-stock deal purchase of SolarCity Corp., a company Musk had helped his cousins start in 2006. He is a majority shareholder in each entity. "Solar and storage are at their best when they're combined. As one company, Tesla (storage) and SolarCity (solar) can create fully integrated residential, commercial and grid-scale products that improve the way that energy is generated, stored and consumed," read a statement on Tesla's website about the deal.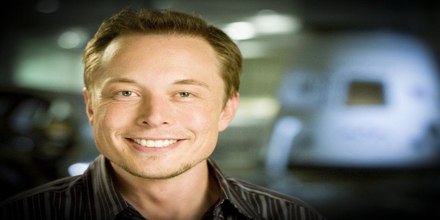 Preparing for Lift-Off
On May 22, 2012, Musk and SpaceX made history when the company launched its Falcon 9 rocket into space with an unmanned capsule. The vehicle was sent to the International Space Station with 1,000 pounds of supplies for the astronauts stationed there, marking the first time a private company had sent a spacecraft to the International Space Station. Of the launch, Musk was quoted as saying, "I feel very lucky. … For us, it's like winning the Super Bowl."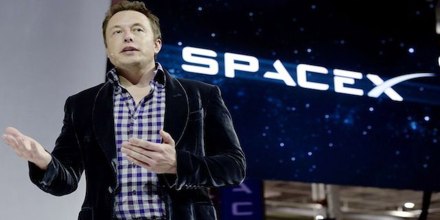 In December 2013, SpaceX notched another milestone when Falcon 9 carried a satellite to geosynchronous transfer orbit, a distance at which the satellite would lock into an orbital path that matched the Earth's rotation. In February 2015, SpaceX launched another Falcon 9 fitted with the Deep Space Climate Observatory (DSCOVR) satellite, aiming to observe the extreme emissions from the sun that affect power grids and communications systems on Earth.
Hyperloop
On August 12, 2013, Musk unveiled a concept for a high-speed transportation system incorporating reduced-pressure tubes in which pressurized capsules ride on an air cushion driven by linear induction motors and air compressors. The mechanism for releasing the concept was an alpha-design document that, in addition to scoping out the technology, outlined a notional route where such a transport system might be built: between the Greater Los Angeles Area and the San Francisco Bay Area.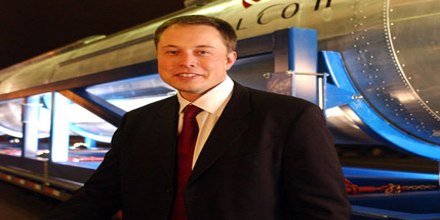 After earlier envisioning Hyperloop, Musk assigned a dozen engineers from Tesla Motors and SpaceX who worked for nine months, establishing the conceptual foundations and creating the designs for the transportation system. An early design for the system was then published in a whitepaper posted to the Tesla and SpaceX blogs. Musk's proposal, if technologically feasible at the costs he has cited, would make travel cheaper than any other mode of transport for such long distances. The alpha design was proposed to use a partial vacuum to reduce aerodynamic drag, which it is theorized would allow for high-speed travel with relatively low power, with certain other features like air-bearing skis and an inlet compressor to reduce air drag. The alpha design document estimated the total cost of an LA-to-SF Hyperloop system at US$6 billion, but this amount is speculative.
Nevertheless, the entrepreneur has sought to encourage the development of this idea. In June 2015, he announced a competition for teams to submit their designs for a Hyperloop pod prototype, with participants getting the chance to test their creations on a track at the SpaceX facility in June 2016.
Artificial Intelligence
Musk has frequently spoken out about the potential dangers of artificial intelligence, declaring it "the most serious threat to the survival of the human race". During an interview at the MIT AeroAstro Centennial Symposium, Musk described AI as "humanity's biggest existential threat", further stating, "I'm increasingly inclined to think that there should be some regulatory oversight, maybe at the national and international level, just to make sure that we don't do something very foolish." Musk described the creation of artificial intelligence as "summoning the demon".
Despite this, Musk has previously invested in DeepMind (an AI firm) and Vicarious, a company working to improve machine intelligence. In January 2015, he donated $10 million to the Future of Life Institute, an organization focused on challenges posed by advanced technologies. He is the co-chairman of OpenAI, a non-profit artificial intelligence research company.
Musk has said that his investments are, "not from the standpoint of actually trying to make any investment return… I like to just keep an eye on what's going on with artificial intelligence." Musk continued, "There have been movies about this, you know, like Terminator – there are some scary outcomes. And we should try to make sure the outcomes are good, not bad."
Awards and Honours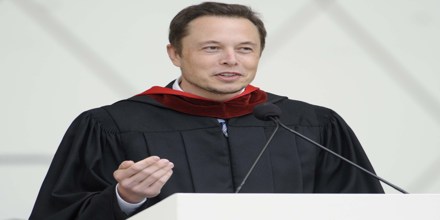 In 2006, Musk served as a member of the United States National Academy of Sciences Aeronautics and Space Engineering Board.
R&D Magazine Innovator of the Year for 2007 for SpaceX, Tesla and SolarCity.
Inc Magazine Entrepreneur of the Year award for 2007 for his work on Tesla and SpaceX.
2007 Index Design award for his design of the Tesla Roadster. Global Green 2006 product design award for his design of the Tesla Roadster, presented by Mikhail Gorbachev.
American Institute of Aeronautics and Astronautics George Low award for the most outstanding contribution in the field of space transportation in 2007/2008. Musk was recognized for his design of the Falcon 1, the first privately developed liquid-fuel rocket to reach orbit.
National Wildlife Federation 2008 National Conservation Achievement award for Tesla Motors and SolarCity. Other 2008 recipients include journalist Thomas Friedman, U.S. Senator Patrick Leahy (D-VT), and Florida Governor Charlie Crist.
The Aviation Week 2008 Laureate for the most significant achievement worldwide in the space industry.
National Space Society's Von Braun Trophy in 2008/2009, given for leadership of the most significant achievement in space. Prior recipients include Burt Rutan and Steve Squyres.
Automotive Executive of the Year (worldwide) in 2010 for demonstrating technology leadership and innovation via Tesla Motors. Prior awardees include Bill Ford Jr, Bob Lutz, Dieter Zetsche and Lee Iacocca. Musk is the youngest ever recipient of this award.
Listed as one of Time's 100 people who most affected the world in 2010.
The world governing body for aerospace records, Fédération Aéronautique Internationale, presented Musk in 2010 with the highest award in air and space, the FAI Gold Space Medal, for designing the first privately developed rocket to reach orbit. Prior recipients include Neil Armstrong, Burt Rutan of Scaled Composites and John Glenn.
Named as one of the 75 most influential people of the 21st century by Esquire magazine.
Recognized as a Living Legend of Aviation in 2010 by the Kitty Hawk Foundation for creating the successor to the Space Shuttle (Falcon 9 rocket and Dragon spacecraft). Other recipients include Buzz Aldrin and Richard Branson.
In 2010, Musk was elected to the board of trustees of the California Institute of Technology, however no longer holds the position.
In a 2010 Space Foundation survey, he was ranked as the No. 10 (tied with rocketry pioneer and scientist Wernher von Braun) most popular space hero.
In February 2011, Forbes listed Musk as one of "America's 20 Most Powerful CEOs 40 And Under".
In June 2011, Musk was awarded the US$250,000 Heinlein Prize for Advances in Space Commercialization
In 2011, Musk was honored as a Legendary Leader at the Churchill Club Awards.
In 2012, Musk was awarded with the Royal Aeronautical Society's highest award: a Gold Medal.
Musk was the 2012 recipient of Smithsonian magazine's American Ingenuity Award in the Technology category.
In 2013, Musk was named the Fortune Businessperson of the year for SpaceX, SolarCity, and Tesla Motors.
In 2015 he was awarded IEEE Honorary Membership.
As of 2015, Musk serves on the board of advisors of Social Concepts, Inc.
In 2016, The Drive, a division of Time, named Musk the most influential person in the car business and as the second most influential person in the automotive tech sector.
In December 2016, Musk was ranked 21st on Forbes list of The World's Most Powerful People.
Honorary doctorates
Honorary doctorate in Design from the Art Center College of Design
Honorary doctorate (DUniv) in Aerospace Engineering from the University of Surrey
Honorary doctorate of Engineering and Technology from Yale University