Full name: Andrew Jackson
Date of birth: March 15, 1767
Place of birth: Waxhaw Settlement between North Carolina and South Carolina, British America
Date of death: June 8, 1845 (aged 78)
Place of death: Nashville, Tennessee, U.S.
Occupation: Politician; Lawyer; General
Father: Andrew
Mother: Elizabeth Hutchinson
Spouse: Rachel Donelson (m. 1794; died 1828)
Children: Andrew Jackson Donelson, Andrew Jackson Hutchings, Andrew Jackson Jr., Carolina Butler, Caroline Butler, Daniel Smith Donelson, Eliza Butler, John Samuel Donelson, Lyncoya Jackson, Theodore Jackson
Early Life
Andrew Jackson (1767-1845), sometimes known as Old Hickory, was a wealthy Tennessee lawyer and rising young politician when the United States and Britain went to war in 1812. Jackson rose to national prominence as a military hero as a result of his actions in that fight, and he would go on to become America's most powerful and divisive political figure in the 1820s and 1830s.
He developed a great hatred for the British after being tortured in captivity by the British army and orphaned as a youth. This animosity would become the driving force for the rest of his life. His role in the 'War of 1812,' where he scored major wins over the Indians and the main British army at the 'Battle of New Orleans,' earned him national acclaim. After that, Jackson led US forces in the First Seminole War, which resulted in the Spanish annexation of Florida. Before returning to the Senate, Jackson served as Florida's first
Jackson was the first President of the United States to be elected from a region west of the Appalachians, as well as the first to do so by a direct appeal to the general public. Jacksonian Democracy is the name given to his political movement. In 1835, Jackson became the first and only president to pay off the whole national debt, achieving a long-held objective. While Jackson championed various measures aimed at reducing waste and corruption, his administration marked the start of the party's "spoils system's" rise in American politics.
Jackson was a firm believer in preserving unity and democratic power. Despite the fact that his personal life was heavily criticized and a source of discomfort throughout his life, he never yielded to his opponents and fought till the end. He is recognized as one of the most powerful, as well as one of the most belligerent and divisive, US presidents in history.
He is known as the first "people's president" because he elevated the president's position from that of a mere executive to that of an active representative of the people. He opposed the Whig Party and Congress on controversial subjects such as the Bank of the United States (albeit Andrew Jackson's visage is on the twenty-dollar bill). He was a proponent of states' rights and the spread of slavery into new western territory. His role in the forced transfer of Native American tribes east of the Mississippi has tainted his legacy, according to some.
Childhood and Educational Life
Andrew Jackson was born on March 15, 1767, in the Waxhaws region on the border of North and South Carolina. Jackson's exact birthplace is unknown, as both states claim him as a native son; Jackson himself claimed to be from South Carolina. Andrew Jackson and his wife Elizabeth Hutchinson, Presbyterians who had arrived from Ulster, Ireland, two years before, were his parents, Scots-Irish colonists.
His father died in an accident three weeks before his birth in February 1767. In 1781, while caring for prisoners of war, his mother contracted cholera and died. Hugh, his eldest sibling, died of heatstroke in 1779 after the 'Battle of Stone Ferry.' After getting smallpox, his brother Robert died in 1781. After being orphaned, he lived briefly with his extended family in Waxhaws.
Jackson had private tutors for his early education. In his late teens, he went to a local school before studying law in Salisbury, North Carolina. He studied law in an office in Salisbury, North Carolina, after the American Revolution ended, and was admitted to the bar of that state in 1787. He quickly traveled west of the Appalachians to the region that would become Tennessee, where he worked as a prosecuting attorney in the settlement that would become Nashville.
Personal Life
Andrew Jackson married Rachel Donelson, who was already married and whom he thought had divorced her husband following a separation. However, their divorce was not finalized, rendering their marriage null and void. They remarried in 1794, after the divorce proceedings was finally finished. There were no biological children for them. Various youngsters were cared for and lived with the Jackson family at various times. The Jacksons' two Creek children, Charly or Charley, and Theodore, were among them.
The Jacksons had two boys they considered as adopted Andrew Jackson Jr., the son of Rachel's brother Severn Donelson, and Lyncoya, a Creek orphan adopted by Jackson after the Battle of Tallushatchee. He also volunteered and became the guardian of eight other children.
Working and Political Career
In 1796, Jackson was elected to the United States House of Representatives for the first time, as a member of a convention tasked with establishing a new Tennessee state constitution. Despite declining to seek reelection and returning home in March 1797, he was elected to the United States Senate nearly immediately. A year later, Jackson resigned and was elected to the Tennessee Supreme Court.
He was a judge on the Tennessee Supreme Court from 1798 to 1804. Meanwhile, in 1801, he was promoted to colonel and named head of the Tennessee militia. Jackson was a successful planter and trader in addition to his legal and political careers. In 1803 he established a residence and the first general store in Gallatin, Tennessee. He bought The Hermitage, a 640-acre (259 hectare) plantation in Davidson County, near Nashville, the following year. He fought in the War of 1812 and led his forces to victory over the British in New Orleans. He was promoted to Major General as a result of his military accomplishment.
When war with Great Britain appeared likely in March 1812, Jackson issued a call for 50,000 volunteers to prepare for an invasion of Canada. Following the outbreak of war in June 1812, Jackson volunteered himself and his militia's services to the United States. The government was sluggish to accept Jackson's offer, and when he was ultimately given a field command, it was to battle the Creek Indians, who were allied with the British and threatening the southern frontier.
Jackson destroyed the Creeks in a five-month campaign in 1813–14, with the final victory coming at the Battle of Tohopeka (or Horseshoe Bend) in Alabama. The victory was so decisive that the Creeks never threatened the frontier again, and Jackson became known as the West's hero. Jackson ordered an invasion of Florida in 1817 as commander of the army's southern district. He claimed the surrounding country for the United States when his forces captured Spanish posts at St. Mark's and Pensacola.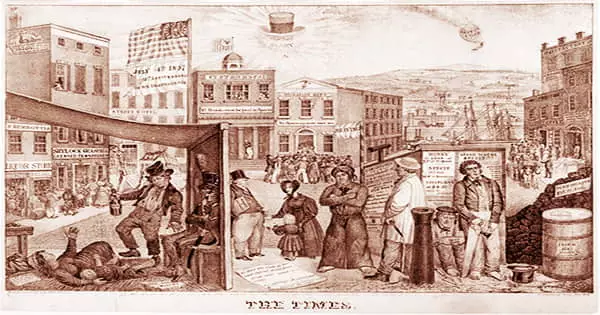 The Spanish government reacted angrily, and Jackson's actions prompted a heated controversy in the United States. Despite widespread calls for Jackson's abolition, Secretary of State John Quincy Adams backed the general's conduct, which ultimately aided the American conquest of Florida in 1821. He was nominated for president by the Tennessee assembly in 1822, and he was also elected as the state's U.S. Senator. However, Jackson was defeated by John Quincy Adams in the 1824 presidential election.
Jackson hesitantly agreed to have his name put forward for one of Tennessee's U.S. Senate seats in 1823. In order to unseat incumbent John Williams, who openly opposed his presidential campaign, his advisors William Berkeley Lewis and U.S. senator John Eaton independently planned the maneuver. He was narrowly elected by the legislature. After a campaign in which personalities and slander played a larger role than in any previous U.S. presidential election, Jackson defeated Adams by an electoral vote of 178 to 83 in 1828.
Despite their lengthy marriage, Jackson and his wife, Rachel, were attacked in campaign pamphlets as adulterers. He was the country's first frontier president, and his victory signaled a shift in political dominance from the East to the West in American politics.
Jackson made it obvious that he was the sole decision-maker in his government, and he did not defer to Congress or hesitate to exercise his presidential veto power. The Whigs, for their part, claimed to be safeguarding public freedoms against the despotic Jackson, who was mockingly referred to as "King Andrew I" in unflattering cartoons.
For the 1832 elections, he was again nominated as the presidential candidate by the 'Democratic Party.' During this election, the rechartering of the 'Second National Bank' became a major issue, and Jackson vetoed the bill, thinking that the bank was essentially a corrupt monopoly whose stock was primarily controlled by foreigners. His choice won him popularity among the general public, and he was re-elected as President of the United States.
Jackson requested and received the right to send federal armed soldiers to South Carolina to enforce federal laws while asking Congress to decrease the high tariffs. His performance as an army leader was both commendable and exceptional. After defeating the British in New Orleans, Jackson became a national hero. He was a strict officer but popular with his troops, which acquired him the popular nickname 'Old Hickory.'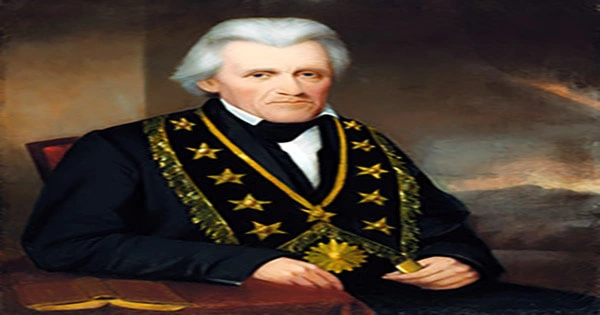 His work as President of the United States was widely regarded and admired by American citizens. One of his biggest achievements as president was his unwavering opposition to the monopoly of the "Second Bank of the United States." He was known as the first "citizen-president" who spoke for ordinary people. On January 30, 1835, Jackson thwarted an assassination attempt by beating his would-be assassin, Richard Lawrence, with his walking cane.
Retirement and Later Life
As a slave-owner himself, Jackson opposed policies that would have outlawed slavery in western territories as the United States expanded. When abolitionists attempted to send anti-slavery tracts to the South during his presidency, he banned their delivery, calling them monsters that should "atone for this wicked attempt with their lives."
After spending two terms as president, Jackson was succeeded by Martin Van Buren, and he retreated to the Hermitage in 1837. Jackson's victory appeared to validate the fledgling democratic experiment, and his followers established a well-organized Democratic Party that would go on to become a powerful force in American politics.
Death and Legacy
Andrew Jackson died on June 8, 1845, in Nashville, Tennessee, of chronic tuberculosis, dropsy, and heart failure. His body was interred at the Hermitage, Nashville, Tennessee. He died of severe dropsy and heart failure shortly after, at the age of 78.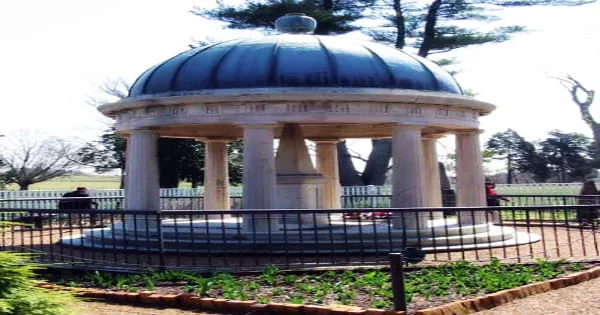 Although he is no longer with us, his memory lives on and will continue to do so. Jackson gave his entire assets to Andrew Jackson Jr. in his will, with the exception of a few objects that were left to friends and family members.
Awards and Honours
In 1815, Andrew Jackson received the 'Thanks of Congress' and a 'Congressional Gold Medal' as his war commemorate.
Jackson has appeared on U.S. banknotes as far back as 1869, and extending into the 21st century. His image has appeared on the $5, $10, $20, and $10,000 note.