Eric Schmidt
(American Software Engineer, Businessperson, and the Executive Chairman of Alphabet, Inc.)
Full name: Eric Emerson Schmidt
Date of birth: April 27, 1955 (age 61)
Place of birth: Falls Church, Virginia, United States
Residence: Atherton, California, U.S.
Occupation: Executive Chairman
Years active: 1982–present
Employer: Alphabet Inc.
Father: Wilson Schmidt
Mother: Eleanor Schmidt
Spouse: Wendy Schmidt (m. 1980)
Children: Allison Schmidt, Sophie Schmidt
Early Life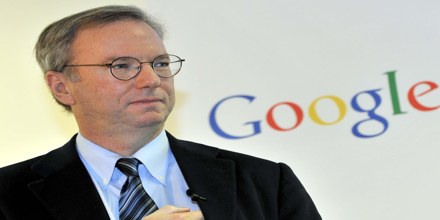 Eric Emerson Schmidt was born on April 27, 1955, in Falls Church, Virginia, United States. He is an American software engineer who is currently serving as the executive chairman of Alphabet Inc., the holding company created to directly own several companies that were owned by or tied to Google, including a slimmed-down version of Google itself. Before being appointed the executive chairman of Alphabet, Schmidt had served as the Chief Executive Officer (CEO) of Google for a decade and under his leadership the company greatly diversified its product range while fostering a culture of innovation within the senior management. Born to well-educated and ambitious parents, he was groomed to succeed from a young age. Intelligent, curious and determined, Schmidt grew up to be brilliant in not just academics, but also excelled in sports and was a long-distance runner in high school. Initially aspiring to be an architect, he enrolled at the Princeton University. However he soon realized that he was more interested in electrical engineering and changed his major. He furthered his education at the University of California, Berkeley, and then went on to complete his doctoral degree too. He worked in several companies including Sun Microsystems before joining Google in 2001 as the CEO. He has also sat on the boards of trustees for both Carnegie Mellon University and Princeton University
Childhood and Educational Life
Eric Emerson Schmidt was born on April 27, 1955, in Washington, D.C. to Eleanor and Wilson Emerson Schmidt. His mother had a Master's degree in psychology while his father was a professor of international economics at Virginia Tech and Johns Hopkins University. Eric has two brothers.
He was an intelligent and athletic boy who performed well in school and was a long-distance runner. He graduated from Yorktown High School in Arlington, Virginia, in 1972.
As a teenager, he aspired to be an architect and joined Princeton University, as architecture major. But, he soon realized that he was more interested in electrical engineering and changed his major. He graduated with a B.S. degree in 1976.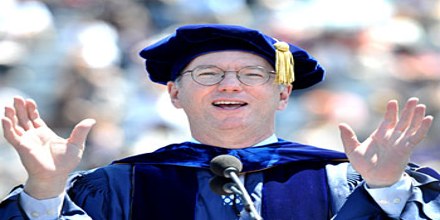 From 1976 to 1980, Schmidt stayed at the International House Berkeley, where he met his future wife, Wendy Boyle. In 1979, at the University of California, Berkeley, Schmidt then earned an M.S. degree for designing and implementing a network (Berknet) linking the campus computer center with the CS and EECS departments. There, he also earned a Ph.D. degree in 1982 in EECS, with a dissertation about the problems of managing distributed software development and tools for solving these problems.
Personal Life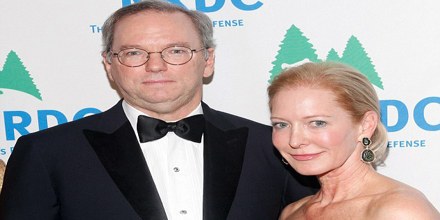 In June 1980, Schmidt married Wendy Susan Boyle (born in Short Hills, New Jersey, in 1955). They lived in Atherton, California, in the 1990s. They have two daughters, Sophie and Allison. The couple separated in 2011 but did not divorce.
Schmidt has the reputation of being a playboy, and in spite of being married, he often dates other women. Some of his girlfriends are TV presenter Kate Bohner, pianist Chau-Giang Nguyen, PR executive Marcy Simon and TV producer Lisa Shields.
Eric Schmidt along with his wife Wendy created the private foundation, The Schmidt Family Foundation, in 2006 to address issues related to responsible use of natural resources and sustainability. The foundation has made grants to several organizations including the Energy Foundation, the California Academy of Sciences, the Regeneration Project, the Columbia Center for Children's Environmental Health, and Green for All.
The couple established a University of Chicago summer school program for aspiring data scientists called the "Eric & Wendy Schmidt Data Science for Social Good Fellowship".
The Schmidts also gave $25 million as an endowment to the Schmidt Transformative Technology Fund at Princeton University in 2009.
Professional Career
One of the initial jobs he held was at the Bell Labs. There he worked alongside Mike Lesk to rewrite Lex, a program to generate lexical analyzers for the Unix computer operating system. He worked on a regular-expression description and converted it into an important tool for compiler construction.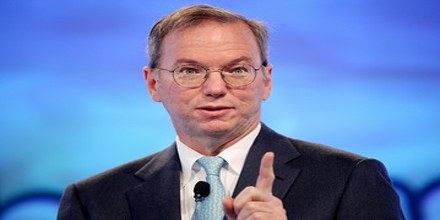 In 1983, Schmidt joined Sun Microsystems as its first software manager. He rose to become director of software engineering, vice president and general manager of the software products division, vice president of the general systems group, and president of Sun Technology Enterprises.
During his time at Sun, he was the target of two notable April Fool's Day pranks. In the first, his office was taken apart and rebuilt on a platform in the middle of a pond, complete with a working phone. The next year, a working Volkswagen Beetle was taken apart and re-assembled in his office.
By the late 1990s he had gained a reputation as a highly efficient business executive. He was appointed the CEO and chairman of the board of Novell in 1997.
In 2001, Schmidt was interviewed by Larry Page and Sergey Brin, the founders of Google. Founded in 1998, Google was still a young company and the founders were looking for an experienced person to run the company. Page and Brin found their perfect candidate in Schmidt and appointed him as Google's CEO in August.
In March 2001, Schmidt joined Google's board of directors as chairman, and became the company's CEO in August 2001. At Google, Schmidt shared responsibility for Google's daily operations with founders Page and Brin. Prior to the Google initial public offering, Schmidt had responsibilities typically assigned to the CEO of a public company and focused on the management of the vice presidents and the sales organization. According to Google, Schmidt's job responsibilities included "building the corporate infrastructure needed to maintain Google's rapid growth as a company and on ensuring that quality remains high while the product development cycle times are kept to a minimum."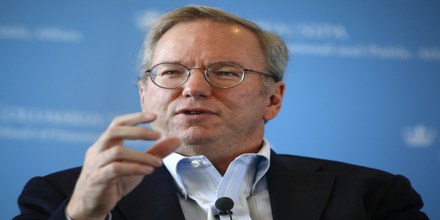 Upon being hired at Google, Eric Schmidt was paid a salary of $250,000 and an annual performance bonus. He was granted 14,331,703 shares of Class B common stock at $0.30 per share and 426,892 shares of Series C preferred stock at purchase price of $2.34.
In 2004, Schmidt and the Google founders agreed to a base salary of US $1 (which continued through 2010) with other compensation of $557,465 in 2006, $508,763 in 2008, and $243,661 in 2009. He did not receive any additional stock or options in 2009 or 2010. Most of his compensation was for "personal security" and charters of private aircraft.
As the CEO, Schmidt initially oversaw the works of the vice presidents and the sales organization, and focused on building the corporate infrastructure needed to maintain Google's rapid growth as a company. Under his leadership the company saw rapid growth and diversification and was soon one of the fastest growing companies in the world.
In 2011, Page replaced Schmidt as the CEO and Schmidt continued as the executive chairman of the company. In this position he was responsible for building partnerships and broader business relationships, and government outreach. He also advised the CEO and senior leadership on business and policy issues.
On 28 August 2006, Schmidt was elected to Apple Inc.'s board of directors.
On 3 August 2009, it was announced that Schmidt would resign from the board of directors at Apple due to conflicts of interest amid the growing competition between Google and Apple.
Schmidt was an informal advisor and major donor to Barack Obama's 2008 presidential campaign, and began campaigning the week of October 19, 2008, on behalf of the candidate. He was mentioned as a possible candidate for the Chief Technology Officer position, which Obama created in his administration, and Obama considered him for Commerce Secretary.
After Obama won in 2008, Schmidt became a member of President Obama's transition advisory board and has since become a member of the United States President's Council of Advisors on Science and Technology (PCAST). Schmidt has served on Google's government relations team.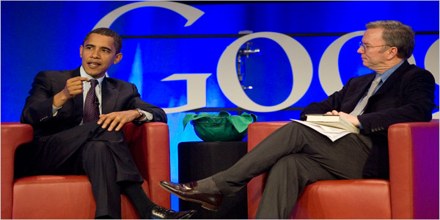 Schmidt is an investor in The Groundwork, a start-up company associated with Hillary Clinton's 2016 presidential campaign. For example, it charged the campaign $177,000 in the second quarter of 2015. By May 2016, the campaign had spent $500,000 on it.
On 16 May 2013 Margaret Hodge MP, the chair of the United Kingdom Public Accounts Committee accused Google of being "calculated and unethical" over its use of artificial distinctions to avoid paying billions of pounds in Corporation tax owed by its UK operations. Google was accused by the committee, which represents the interests of all UK taxpayers, of being "evil" for not paying its "fair amount of tax".
During an interview aired on December 3, 2009, on the CNBC documentary "Inside the Mind of Google," Schmidt was asked, "People are treating Google like their most trusted friend. Should they be?" He replied: "I think judgment matters. If you have something that you don't want anyone to know, maybe you shouldn't be doing it in the first place. But if you really need that kind of privacy, the reality is that search engines, including Google, do retain this information for some time. And it's important, for example, that we are all subject in the United States to the Patriot Act. It is possible that information could be made available to the authorities."
In January 2013, Schmidt and Jared Cohen, director of Google Ideas visited North Korea along with former New Mexico governor Bill Richardson. The trip was highly publicized and controversial due to the ongoing tension between North Korea and the United States. On August 10, 2013, North Korea announced an indigenous smartphone, named Arirang, that may be using the Google Android operating system.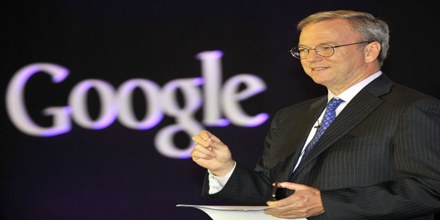 In 2015 Google underwent a major corporate restructuring that culminated in the creation of Alphabet Inc. as the holding company to directly own several companies that were owned by or tied to Google, including Google itself. Schmidt was named Alphabet's executive chairman.
Other Activities
In 2013, Schmidt and Jared Cohen, director of the Google Ideas think tank, published The New Digital Age: Reshaping the Future of People, Nations and Business, which discusses the geopolitical implications of increasingly widespread Internet use and access to information. The book was inspired by an essay in Foreign Affairs magazine the two co-wrote in 2010. He also wrote the preface to The Startup Game: Inside the Partnership between Venture Capitalists and Entrepreneurs, by William H. Draper, III.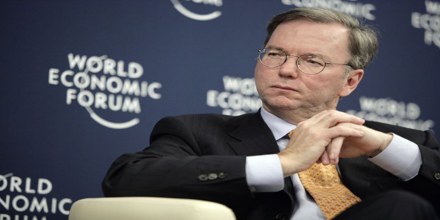 In 2014, Schmidt co-authored the New York Times best-selling book How Google Works with Jonathan Rosenberg, former Senior Vice President of Products at Google and current advisor to Google CEO Larry Page, and Alan Eagle.
Awards and Honours
Eric Schmidt was elected to the National Academy of Engineering in 2006 and inducted into the American Academy of Arts and Sciences as a fellow in 2007.
He is a member of the Bilderberg Group and has attended the annual Bilderberg conferences every year since 2011.
He is a member of the International Advisory Board at the Blavatnik School of Government, University of Oxford.
Schmidt is an active member of the Berggruen Institute's 21st Century Council.
In 2014, he had a cameo appearance in the film Dumb and Dumber To, starring Jim Carrey and Jeff Daniels. He also had a cameo appearance in the HBO show Silicon Valley.