Mark Cuban
(American Businessman, Investor, Author, Television Personality, and Philanthropist)
Name: Mark Cuban
Date of birth: July 31, 1958 (age 58)
Place of birth: Pittsburgh, Pennsylvania, U.S.
Occupation: Owner of Dallas Mavericks, part owner of 2929 Entertainment, Chairman of AXS TV, Owner of Landmark Theatres, Television personality, Entrepreneur
Father: Norton Cuban
Mother: Shirley Cuban
Siblings: Brian Cuban
Spouse: Tiffany Stewart (m. 2002)
Children: Alyssa Cuban, Jake Cuban, Alexis Sofia Cuban
Early Life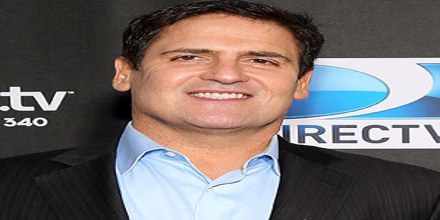 Mark Cuban was born on July 31, 1958, in Pittsburgh, Pennsylvania, U.S. He is a well-known American personality. He is a seasoned businessman, investor, author, television personality and philanthropist. Mark Cuban is said to have had a remarkable ability of selling even as a child. This later helped him establish diverse businesses and succeed in every enterprise equally well. Though he began his career in a modest manner, he later went on to establish businesses in diverse fields such as software, film distribution, investing in social startup companies and owning the NBA basketball team – Dallas Mavericks. Most of his businesses were initiated at a time when the world was witnessing the internet boom and this helped him gain maximum benefit. Mark Cuban is popular for his verbose personality and voicing out his unrestricted opinion both on and off camera. This has got him into trouble a number of times. He is an ardent fan of the Russian-American novelist Ayn Rand and has mentioned that reading the book 'The Fountainhead' allowed him to think as an individual, take risks towards success and responsibility for failures. This self-made billionaire is constantly on the lookout for what's new, what's next and how he's going to get there first.
Childhood and Educational Life
Mark Cuban was born on 31 July 1958 to Norton Cuban and Shirley in Pittsburg, Pennsylvania. His father worked at a car upholstery shop. His grandfather, Morris Chobanisky, emigrated from Russia and fed his family by selling merchandise out of the back of a truck.
Like his grandfather, Cuban displayed a tenacity for making a deal and carving out a better life for himself. At the age of 12, he sold sets of garbage bags to save up for a pair of shoes he liked. In high school, he earned extra dollars any way he could, mainly by becoming a stamp and coin salesman.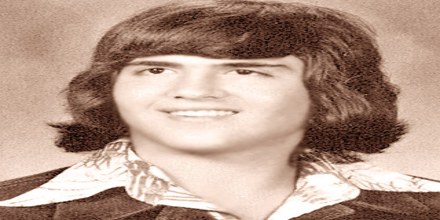 As a child, he attended the Mount Lebanon High School at Pennsylvania. Even at a young age he managed to earn money through part time jobs.
After his schooling Mark Cuban enrolled into the University of Pittsburg. However, after a year he transferred into Indiana University in Bloomington and in 1981 graduated with a Bachelor of Science in Business Administration. He chose Indiana's Kelley School of Business without even visiting the campus because "it had the least expensive tuition of all the business schools on the top 10 list". During college, he had various business ventures, including a bar, disco lessons, and a chain letter.
Personal Life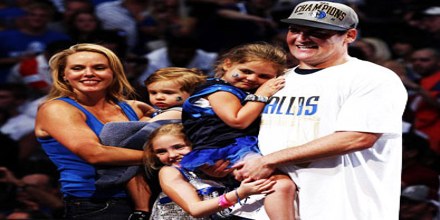 Mark Cuban married Tiffany Stewart in the year 2002 at Barbados. They have three children; daughters Alexis Sofia (born 2003), Alyssa (born 2006) and son Jake (born 2010). They live in a 24,000-square-foot (2,200 m2) mansion in the Preston Hollow area of Dallas, Texas.
Working Career
After graduating in 1981, Cuban moved back to Pittsburgh and took a job with Mellon Bank, just as the company was ready to switch over to computers. Cuban immersed himself in the study of machines and networking. However, he had no real desire to hang out in his home city for too long, and in 1982 he left Pittsburgh for Dallas. He later went on to work as a salesperson of a personal computer software retailer chain named Your Business Software, in Dallas. Mark Cuban was fired from work within a year.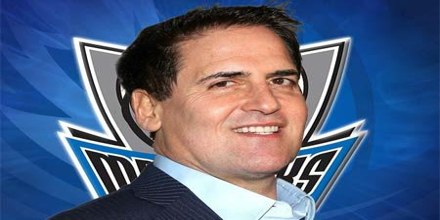 At this point he founded a computer software consulting service called MicroSolutions. His previous experience in this field gave him the knowledge and skills required to initiate the business. He started with the assembling of systems and reselling computer software. In 1990, he managed to sell the company to CompuServe Information Service in a multi million deal.
In 1995, Chris Jaeb and fellow Indiana University alumnus Todd Wagner started Audionet (which Cuban started to fund in 1998), combining their mutual interest in Indiana Hoosier college basketball and webcasting. With a single server and an ISDN line, Audionet became Broadcast.com in 1998. By 1999, Broadcast.com had grown to 330 employees and $13.5 million in revenue for the second quarter. In 1999, Broadcast.com helped launch the first live-streamed Victoria's Secret Fashion Show. That year, during the dot com boom, Broadcast.com was acquired by Yahoo! for $5.7 billion in Yahoo! stock.
After the sale of Broadcast.com, Cuban diversified his wealth to avoid exposure to a market crash. In 2011, Cuban was No. 211 on Forbes' list of "World's Richest People", with a net worth of $2.6 billion. The Guinness Book of Records credits Cuban with the "largest single e-commerce transaction", after he paid $40 million for his Gulfstream V jet in October 1999.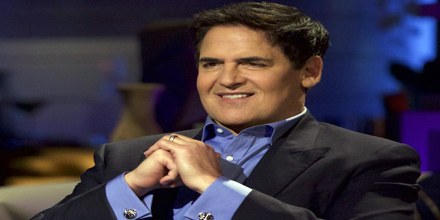 Mark Cuban along with partner Todd Wagner founded a media group named 2929 Entertainment, in 2003. 2929 co-produced a renewed version of the television show 'Star Search' that year. The same year the partners purchased Landmark Theatres – the largest movie theatre chain in USA, and film the distributor Magnolia Pictures.
In November 2003, Mark Cuban introduced High Definition Television into the market; he was the co-founder of AXS TV – the primary HD satellite TV network.
In 2004, Mark Cuban in collaboration with ABC Television launched a reality series 'The Benefactor'. However, due to low ratings, the show went off air shortly after its launch. He also owned the Internet Search Engine – Ice rocket that was launched in 2004. Apart from this he was a partner in the startup – Red Swoosh- an initiative that allows peer-to-peer file sharing. This company was later bought by Akamai Technologies, in 2007.
In 2004, Cuban caught the attention of the Security and Exchange Commission (SEC), which charged him with insider trading in regards to an Internet search engine website. Cuban claimed he was innocent, and in July 2009 the case was dismissed. However, the case was reinstated the following year. It was also during this time that Cuban joined the series Shark Tank as a venture capitalist, allowing for the trial to be put on hold. In March 2013, Judge Sidney A. Fitzwater let the case go to trial once again. The trial began on October 1, 2013. Later that month, he was officially cleared of all charges of insider trading by a Texas jury.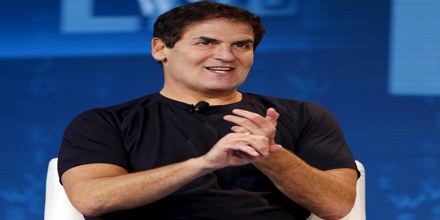 In 2005, he funded Brondell Inc; A US based startup that made hi-tech closet seats. The following year he invested in a website named Sharesleuth.com that aided in revealing fraud and reducing the spread of false information.
In July 2006, Cuban financed Sharesleuth.com, a website created by former St. Louis Post-Dispatch investigative reporter Christopher Carey to uncover fraud and misinformation in publicly traded companies. Experimenting with a new business model for making online journalism financially viable, Cuban disclosed that he would take positions in the shares of companies mentioned in Sharesleuth.com in advance of publication. Business and legal analysts questioned the appropriateness of shorting a stock prior to making public pronouncements which are likely to result in losses in that stock's value. Cuban insisted that the practice is legal in view of full disclosure.
In April 2007, Cuban partnered with Mascot Books to publish his first children's book, Let's Go, Mavs!. In November 2011, he wrote a 30,000-word e-book, How to Win at the Sport of Business: If I Can Do It, You Can Do It, which he described as "a way to get motivated".
In October 2008, Cuban started Bailoutsleuth.com as a grassroots, online portal for oversight over the U.S. government's $700 billion "bailout" of financial institutions.
In 2012, Mark Cuban donated money to a legal nonprofit organization in the USA by the name Electronic Frontier Foundation in order to support their work.
The Mark Cuban foundation initiated the Fallen Patriot fund that helps families of US military persons who were either injured or killed during the Iraq war.
Cuban again courted controversy in May 2014. According to USA Today, he made some comments that were widely perceived as racist. On the subject of bigotry, he stated, "If I see a black kid in a hoodie on my side of the street, I'll move to the other side of the street." Cuban then explained that he tried "to always catch my prejudices."  Cuban later expressed remorse for his comments, posting, "I didn't consider the Trayvon Martin family, and I apologize to them for that." He also tweeted that "I have my failings … but a racist I am not."
Cuban remained on top of technology trends by launching a social media app called Cyber Dust in 2014. True to form, he also thrust himself into the national conversation when inspired, boasting he could beat both Hillary Clinton and Donald Trump as campaigning for the U.S. presidency heated up in 2015. In July 2016, the billionaire threw his support behind Hillary Clinton.
Awards and Honors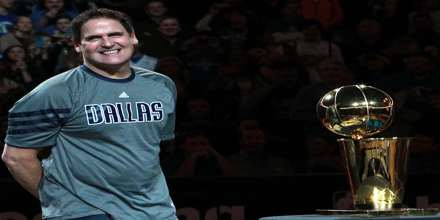 Business
1998 Kelley School of Business Alumni Award – Distinguished Entrepreneur: 1998
2011 D Magazine CEO of the Year
Sports
2011 NBA Champion (as owner of the Dallas Mavericks)
2011 Outstanding Team ESPY Award (as owner of the Dallas Mavericks)
Television
Two-time Primetime Emmy Award for Outstanding Structured Reality Program winner (as a cast member of Shark Tank) – 2014, 2015