Cesc Fàbregas – Football Player
Full name: Francesc Fàbregas Soler
Date of birth: 4 May 1987 (age 29)
Place of birth: Arenys de Mar, Spain
Height: 1.75 m (5 ft 9 in)
Playing position: Midfielder
Spouse/Partner: Daniella Semaan
Children: Lia (born 2013) and Capri (born 2015)
Early Life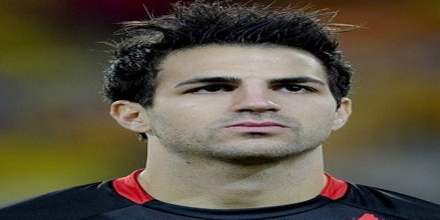 Francesc Fàbregas Soler (Cesc Fàbregas) was born on May 4, 1987, in Arenys de Mar, Spain. He is a Spanish professional footballer who plays as a central midfielder for English club Chelsea and the Spain national team.
A talented midfielder, he became the youngest player to appear for the Arsenal soccer club as well as a Spanish World Cup team. Fàbregas spent nine seasons with Arsenal before transferring to FC Barcelona, and served as a key member of the Spanish teams that won Euro 2008 and 2012 and the 2010 World Cup.
Fàbregas came through La Masia, Barcelona's youth academy, leaving at 16 when he was signed by English Premier League side Arsenal in September 2003. Following injuries to key midfielders in the early part of the 2004–05 season, he went on establish himself in the team.
He broke several of the club's records in the process, earning a reputation as one of the best players in his position, and won the FA Cup in 2005. After a protracted transfer saga, Fàbregas left London on 15 August 2011 to return to Barcelona in a deal worth up to £35 million. During his three-year spell at the Camp Nou, Fàbregas played alongside Xavi and Andrés Iniesta and won a La Liga title, the Copa del Rey, the FIFA Club World Cup, the UEFA Super Cup and two Spanish Super Cups. He returned to London in June 2014 to Arsenal's cross-town rivals Chelsea for a fee of £30 million, and in his first year there he helped to secure League Cup and Premier League triumphs.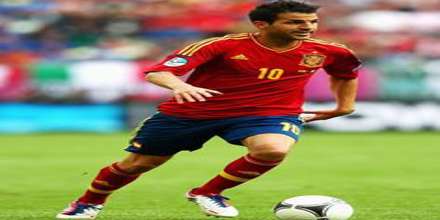 Internationally, Fàbregas made his debut for the Spanish national team in March 2006. He represented his country in the 2006 FIFA World Cup, UEFA Euro 2008, 2009 FIFA Confederations Cup, 2010 World Cup, Euro 2012, 2013 Confederations Cup, the 2014 World Cup and Euro 2016. He was a key figure in Spain's European Championship victories in 2008 and 2012 and their 2010 World Cup triumph in which he supplied the pass for Andrés Iniesta's winning goal in the final. On 12 October 2015, Fàbregas earned his 100th cap for Spain.
In the summer of 2003, Fàbregas showcased his impressive talent in the FIFA U-17 World Championship in Finland, where the playmaker led Spain to a second-place finish, captured the Golden Ball as the tournament's best player and received the Golden Boot award for becoming the tournament's top scorer.
In 2011, Fàbregas signed a sponsorship deal with German sportswear and equipment supplier, Puma. He appeared in an advert for the new Puma PowerCat 1.12 in September 2011 and was one of the flagship wearers of Puma's PowerCat range of football boots. When the PowerCat was succeeded by the evoPower, again Fàbregas was the forefront of Puma's marketing campaign. In January 2014, the brand launched a C4 evoPower boot, specifically designed for just Fàbregas to wear.
Childhood and Personal Life
Professional soccer player Francesc "Cesc" Fàbregas Soler was born on May 4, 1987, in the Spanish port town of Arenys de Mar. He came from a modest background. His mother, Nuria, worked as a caterer for a time, while his father, Francesc Fàbregas Sr., kept his family fed by laboring as a construction worker. Soccer was also a large part of his father's life; Francesc Sr. continued to play soccer even after his son was born, and when it came time for young Fàbregas to take the field, it was his dad who served as his first coach.
From an early age, Fàbregas demonstrated the mental toughness and dedication to the game that set him apart as a true professional. At the age of 8, with dreams of playing professionally very much on his mind, Fàbregas was already training hard and becoming careful about his diet, opting for fish and vegetables over fast food.
Fàbregas has supported FC Barcelona since childhood and went to his first match when he was nine months old with his grandfather. He began his club football career with CE Mataró before being signed for Barcelona's La Masia youth academy aged ten in 1997.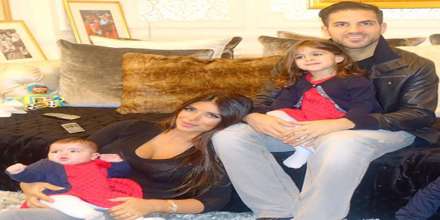 (Cesc Fàbregas with his family)
He began a relationship with Daniella Semaan, with whom he has two two daughters, Lia (born 2013) and Capri (born 2015).
Fàbregas starred in his own one-time only television programme, called "The Cesc Fàbregas Show: Nike Live", that aired on 19 May 2008. The programme was sponsored by Nike and was shown on Sky Sports. The show featured Fàbregas in several sketches with then Arsenal teammates like Philippe Senderos and Nicklas Bendtner, as well as coach Arsène Wenger, Fàbregas' parents and Little Britain star Matt Lucas.
Playing Career
At age 10, he joined soccer club FC Barcelona's youth academy, a renowned training ground for some of the sport's most promising young players. During his time at Barcelona's youth academy, Fàbregas idolised Barcelona's then-captain and number four Pep Guardiola, who would later give Fàbregas his shirt as consolation when Fàbregas' parents divorced.
Just a few months later, Fàbregas signed his first professional contract, with the Premier League club Arsenal. For Fàbregas, the decision to leave home and jump to England was a big one. But Arsenal, a club that cultivated a reputation for developing young players under the direction of manager Arsene Wenger, was more than willing to work with the midfielder and lessen the chance for any homesickness.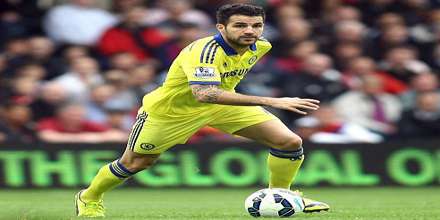 He nevertheless made his debut for Arsenal not long after, on 28 October 2003, in a League Cup tie at home to Rotherham United. In doing so, he became Arsenal's youngest-ever first team player, aged 16 years and 177 days.
He signed his first professional contract with Arsenal in September 2004, which committed his long-term future to the club.
In the 2004–05 UEFA Champions League, he became the second-youngest goalscorer in the competition's history after scoring the third goal against Rosenborg in a 5–1 win. He concluded his season by winning his first honours with Arsenal when he was in the starting eleven that defeated Manchester United on penalties in the 2005 FA Cup Final.
Fàbregas won the PFA Young Player of the Year Award in 2008, and later that year he was named captain of the Arsenal squad. But despite his standing with the club that groomed him to become a star, the lure of playing in his home country proved too powerful to ignore, and Fàbregas returned to FC Barcelona in August 2011 for a transfer fee of approximately $56 million. Fàbregas enjoyed immediate success with the powerful Barcelona team, which won the Spanish Super Cup, the UEFA Super Cup, the FIFA Club World Cup and Copa Del Rey in his first season.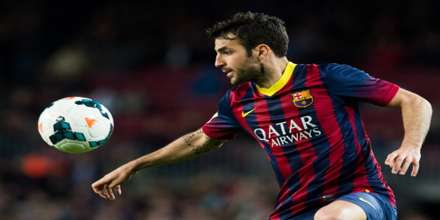 On 15 August 2011, Barcelona signed Fàbregas for an initial fee of €29 million with a further €5 million in variables, plus Fàbregas would pay Arsenal €1 million a year from his wage for five years.
Statistics show that in the five years prior to Fàbregas's departure from Arsenal, Fàbregas created 466 goal-scoring chances, made 86 assists and scored 48 goals, all three statistics topping those of new teammates Xavi and Andrés Iniesta, despite both having made more appearances in the same period.
Fàbregas ended his first season at Barcelona by winning the 2011–12 Copa del Rey, 2011 Supercopa de España, 2011 UEFA Super Cup and the 2011 FIFA Club World Cup, notching 15 goals and 20 assists in 48 appearances and four best midfielder awards.
He ended his (2012-13) second season at Barcelona by winning the first league title of his career, with a record 100 points. Barcelona were eliminated, however, in the semi-finals of both the Copa del Rey, to rivals Real Madrid, and the Champions League, to winners Bayern Munich. Fàbregas ended the season with 14 goals and 12 assists in 48 appearances in all competitions.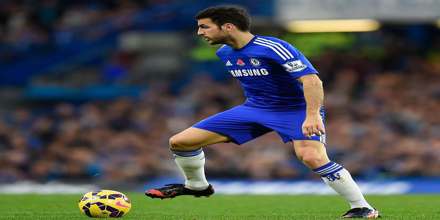 On 12 June 2014, English Premier League team Chelsea signed Fàbregas on a five-year contract for a fee in the region of €33 million. Following his transfer he took the number 4 shirt, previously worn by David Luiz.
Fàbregas made his competitive debut for Chelsea on 18 August as the team began their league season away to Burnley; he played the full 90 minutes of a 3–1 victory, providing two assists.
At the 2003 FIFA U-17 World Championship held in Finland, he finished as top scorer of the tournament despite playing in midfield, and was voted Player of the Tournament. Spain finished runners-up in the tournament to Brazil. Fàbregas was next involved in the 2004 UEFA U-17 European Championship, where Spain also finished runners-up. He was named the Golden Player of the tournament by FIFA.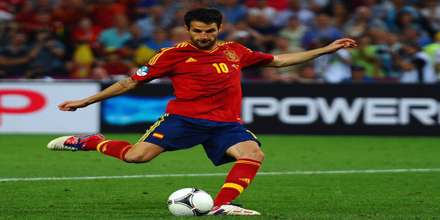 In addition to his club successes, Fàbregas has starred for his country's national team. The youngest player to appear in a World Cup game for Spain, Fàbregas distinguished himself on soccer's biggest stage in 2006, when he came off the bench to spark a comeback win over Tunisia and vault his countrymen into the knockout stage. His performance drew praise from former Argentina captain Diego Maradona, who told a Spanish television station that "Cesc gave Spain the final ball that it was lacking in the first half."
Although Spain fell short of the ultimate prize in that year's tournament, they soon proved indomitable in world play. In Euro 2008, Fàbregas netted the deciding penalty kick in a quarter-final win over Italy, a key moment in Spain's march to the title. In 2010, Fàbregas provided the assist for the lone goal scored in Spain's World Cup final victory over the Netherlands. Two years later, history repeated itself as Fàbregas again nailed a deciding penalty kick, this time in a semifinal victory over Portugal, to help Spain claim Euro 2012 and become the first team to win three consecutive international competitions.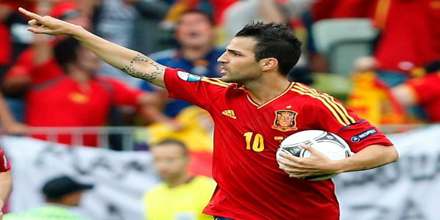 After missing out for several months due to his injury, Fàbregas regained his place as a regular in Vicente del Bosque's squad. In June, he was named in the team for the 2009 FIFA Confederations Cup.
Fàbregas was named in the provisional squad in the lead up to the 2013 Confederations Cup by del Bosque.
Fàbregas was named in Spain's 30-man provisional squad for the World Cup, and was also included in the final list for the tournament.
Honours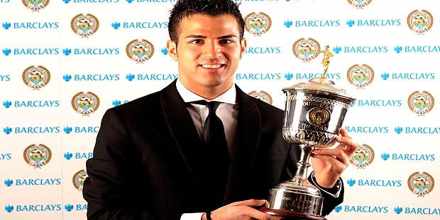 Club
Arsenal
FA Cup: 2004–05
FA Community Shield: 2004
UEFA Champions League: Runners-up 2005–06
Barcelona
La Liga: 2012–13
Copa del Rey: 2011–12
Supercopa de España: 2011, 2013
UEFA Super Cup: 2011
FIFA Club World Cup: 2011
Chelsea
Premier League: 2014–15
Football League Cup: 2014–15
International
Spain
FIFA World Cup: 2010
UEFA European Championship: 2008, 2012
Individual
FIFA U-17 World Championship Golden Ball: 2003
FIFA U-17 World Championship Golden Shoe: 2003
UEFA European Under-17 Football Championship Golden Player: 2004
Bravo Award: 2006
Golden Boy: 2006
UEFA Team of the Year (2): 2006, 2008
Premier League Player of the Month (2): January 2007, September 2007
PFA Young Player of the Year: 2007–08
PFA Premier League Team of the Year (2): 2007–08, 2009–10
Premier League Assist Leader (2): 2007–08, 2014–15
UEFA Euro Team of the Tournament (2): 2008, 2012
ESM Team of the Year (3): 2007–08, 2009–10, 2014–15
Decorations
Prince of Asturias Awards: 2010
Gold Medal of the Royal Order of Sporting Merit: 2011