Mahathir Mohamad – 4th Prime Minister of Malaysia
Full name: Mahathir bin Mohamad
Date of birth: 10 July 1925 (age 91)
Place of birth: Alor Setar, Kedah, Unfederated Malay States (now Malaysia)
Political party: United Malays National Organisation (1946–69; 1972–2008; 2009–2016), Malaysian United Indigenous Party (since 2016)
Profession: Physician
Religion: Sunni Islam
Father: Mohamad Iskandar
Mother: Wan Tempawan Wan Hanapi
Siblings: Mahadi Mohamad, Omar Mohamad, Johora Mohamad, Mustaffa Mohamad, Rafeah Mohamad, Habsah Mohamad, Mashahor Mohamad, Murad Mohamad
Spouse: Siti Hasmah Mohamad Ali (m. 1956)
Children: Marina Mahathir, Mokhzani Mahathir, Mukhriz Mahathir, Melinda Mahathir, Mazhar Mahathir, Maizura Mahathir, Mirzan Mahathir
Early Life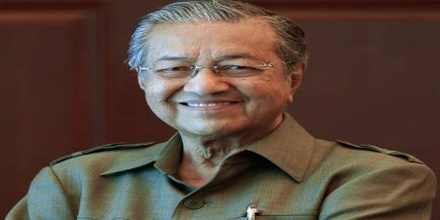 Mahathir bin Mohamad, in full Datuk Seri Mahathir bin Mohamad, Mohamad also spelled Mohamed or Muhammed was born on December 20, 1925, in Alor Setar, Kedah, Malaysia. He was a Malaysian politician, who served as prime minister of Malaysia from 1981 to 2003, overseeing his country's transition to an industrialized nation.
When he was 16 the school shut down during the Japanese occupation of World War II. He took to the streets selling coffee and banana fritters to stay out of trouble. During his 22 year tenure he fought hard for equal opportunities for the Malay people. He formulated policies that helped businesses flourish and made education easily available to the people of the country. While his polices have earned him a lot of criticism over his career, Mahathir never wavered from his convictions. This healthy stubbornness made him an effective politician. The first example of this resolve came when he was exiled from politics for criticizing the current regime. Instead of cowering he wrote 'The Malay Dilemma', which continued the critique. This book played a huge role in Prime Minister Rahman's resignation. During his tenure he showed resolve constantly with his battles over control with the royal family. Mahathir's storied career has cemented him as perhaps the most influential figure in Malaysia's history.
On 9 September 2016, the Registrar of Societies (RoS) gave his final stamp of approval for Mahathir Mohamad's new Parti Pribumi Bersatu Malaysia (PPBM) (English: Malaysian United Indigenous Party), making it an official political party. Mahathir is currently the chairman of the party.
Childhood and Educational Life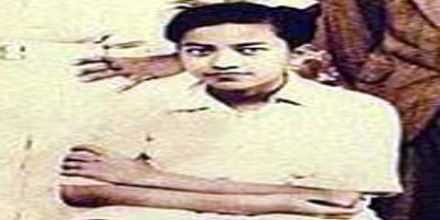 Mahathir Mohamad was born on December 20, 1925, in Alor Setar, in the state of Kedah in northern Malaysia. His family was modest but stable, and his father was a respected teacher at an English language school. His mother was only a distant relative to Kedah royalty.
After finishing Islamic grammar schools and graduating from the local college, Mahathir attended medical school at the University of Malaya in Singapore. He was an army physician before forming a private practice at the age of 32.
Personal Life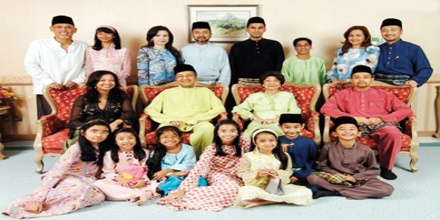 Mahathir married his college sweetheart Siti Hasmah, in 1956. The couple had their first child, Marina, the following year. They have six more children, three of which are biological and three that were adopted. Their names are Mirzan, Melinda, Mokhzani, Mukhriz, Maizura, and Mazhar.
Political Career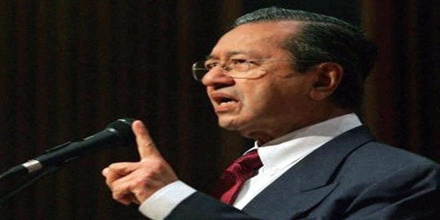 After graduating medical school Mahathir got his first job in the medical industry. He worked as a government service doctor until 1956. In the same year, he returned to his home region of Alor Setar and opened up a private practice. He was the only Malay doctor in the area at that time. His second love was politics. He was active in protests as a student, where he advocated for Malaysian independence. He was a strict supporter of the 'United Malays National Organisation' during his time in Alor Setar. He quickly became a prominent member through charismatic advocacy of his positions.
In 1959, he came close to running for office but ended up withholding himself from the election in protest due to conflict with the Prime Minister, Tunku Abdul Rahman.
Mahathir became active in the United Malays National Organization (UMNO), Malaysia's largest political party, and was elected to its policy-making group, the Supreme Council. With the support of the UMNO, he won a seat in the House of Representatives in 1964.
Mahathir began his career in politics during a volatile time. Racial tensions between the Chinese and Malay reached a fever pitch in 1969. In that same year Mahathir lost his re-election campaign. The race riots of May 1969 saw hundreds of Chinese and Malay killed. Mahathir wrote an open letter criticizing Rahman for favoring Chinese interests. This let her got him fired from the supreme council and kicked out of the UMNO party.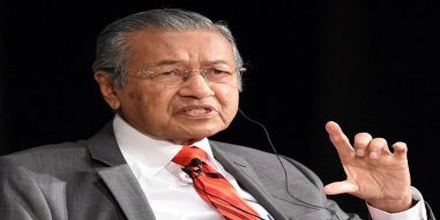 In 1970 he published his first book, 'The Malay Dilemma'. It was a further critique on the lack of support from Rahman's administration for the Malay people. This criticism got the book banned. The ban was only lifted after Mahathir became prime minister in 1981; he thus served as a minister and deputy prime minister while being the author of a banned book. Academics R. S. Milne and Diane K. Mauzy argue that Mahathir's relentless attacks were the principal cause of Abdul Rahman's downfall and subsequent resignation as prime minister in 1970.
Mahathir returned politics in 1973 after a three year hiatus. He was appointed as a senator in new Prime Minister Abdul Razak Hussein's regime.
In 1974 he was appointed as the Minster of Education. He also won the seat for Kubang Pasu in the House of Representatives. He ran for a vice-presidency position in the UMNO party and won. This set him up to be named deputy prime minister shortly after.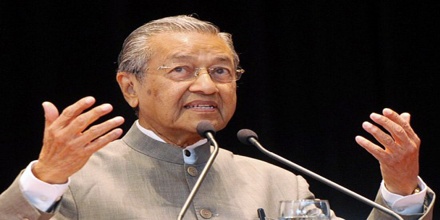 Mahathir is regarded as having been a successful Minister for Education and then Minister for Trade and Industry (1978–81). In the latter post, he implemented a "heavy industries policy", establishing a HICOM, a government-controlled corporation, to invest in the long-term development of manufacturing sectors such as an indigenous car industry. He spent much of his time in the ministry promoting Malaysia through overseas visits.
In 1981 he became prime minister. The first two years of his tenure saw battles for more authority with the royal family.
Mahathir had a significant impact on the economy, culture and government of Malaysia. He won five consecutive elections and served for 22 years, longer than any other prime minister in Malaysia's history. Under him, Malaysia experienced rapid economic growth. He began privatizing government enterprises, including airlines, utilities and telecommunications, which raised money for the government and improved working conditions for many employees, although many of the beneficiaries were UMNO supporters. One of his most significant infrastructure projects was the North-South Expressway, a highway that runs from the Thai border to Singapore.
From 1988 to 1996, Malaysia saw an 8 percent economic expansion, and Mahathir released an economic plan—The Way Forward, or Vision 2020—asserting that the country would be a fully developed nation by 2020. He helped shift the country's economic base away from agriculture and natural resources and toward manufacturing and exporting, and the country's per capita income doubled from 1990 to 1996. Although Malaysia's growth has slowed and it's unlikely the country will achieve this goal, the economy remains stable.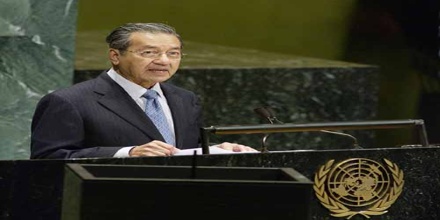 Although he began his first term conservatively, during the 1980s Mahathir became more authoritarian. In 1987 he instituted the Internal Security Act, which permitted him to close four newspapers and order the arrests of 106 activists, religious leaders and political opponents, including Anwar Ibrahim, his former deputy prime minister. He also altered the constitution to restrictive the interpretive power of the Supreme Court, and he forced a number of high-ranking members to resign.
Mahathir's record on civil liberties, as well as his criticisms of Western economic policies and industrialized nations' policies toward developing countries, made his relationships with the United States, Britain and Australia difficult. He banned The New York Times and The Wall Street Journal for printing negative editorials about him, and supported a national law condemning drug smugglers to death, resulting in the execution of several Western citizens.
Mahathir retired in 2003, and remains an active and visible part of Malaysia's political landscape. He is an ardent critic of Prime Minister Abdullah Badawi, whom he chose to succeed him.
In the wake of the 1Malaysia Development Berhad scandal in 2015, Mahathir became a vocal critic of Prime Minister Najib Razak's government, even more so than Abdullah. He has repeatedly called for Najib to resign. On 30 August 2015, he and his wife, Siti Hasmah, attended the Bersih 4 rally, which saw tens of thousands demonstrating for Najib's resignation.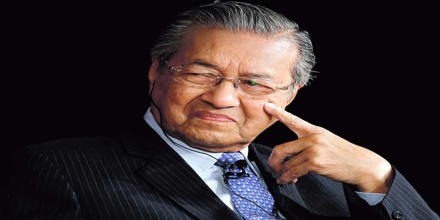 In 2016, Mahathir ignited several protests that culminated in the Malaysian Citizens' Declaration by himself with the help of Pakatan Harapan and NGOs to oust Najib. Najib's response to the corruption accusations has been to tighten his grip on power by replacing the deputy prime minister, suspending two newspapers and pushing through parliament a controversial National Security Council Bill that provides the prime minister with unprecedented powers. In June 2016, Mahathir also actively campaigned for AMANAH candidates from Pakatan Harapan for the 2016 Sungai Besar by-election and the 2016 Kuala Kangsar by-election.
Awards and Honours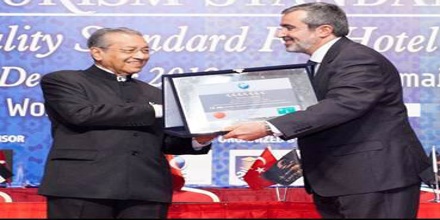 He was granted the title of 'The Father of Modernization' by the Malaysian people for his work in economic development.
He was taken Jawaharlal Nehru Award for International Understanding.