Michael Jordan – American Retired Professional Basketball Player
Full name: Michael Jeffrey Jordan
Date of birth: February 17, 1963 (age 53)
Place of birth: Brooklyn, New York
Nationality: American
Listed height: 6 ft 6 in (1.98 m)
Listed weight: 195 lb (88 kg)
Spouse: Yvette Prieto (m. 2013), Juanita Vanoy (m. 1989–2006)
Children: Marcus Jordan, Jeffrey Michael Jordan, Ysabel Jordan, Victoria Jordan, Jasmine Mickael Jordan
Early Life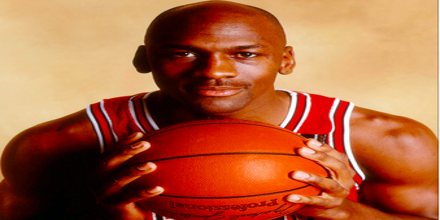 Michael Jeffrey Jordan was born on February 17, 1963, in Brooklyn, New York. He is an American retired professional basketball player, businessman, and principal owner and chairman of the Charlotte Hornets.
Jordan played three seasons for coach Dean Smith at the University of North Carolina. As a freshman, he was a member of the Tar Heels' national championship team in 1982. Jordan joined the NBA's Chicago Bulls in 1984 as the third overall draft pick. He quickly emerged as a league star, entertaining crowds with his prolific scoring. His leaping ability, demonstrated by performing slam dunks from the free throw line in slam dunk contests, earned him the nicknames Air Jordan and His Airness. He also gained a reputation for being one of the best defensive players in basketball. In 1991, he won his first NBA championship with the Bulls, and followed that achievement with titles in 1992 and 1993, securing a "three-peat". Although Jordan abruptly retired from basketball before the beginning of the 1993–94 NBA season to pursue a new venture in minor league baseball, he returned to the Bulls in March 1995 and led them to three additional championships in 1996, 1997, and 1998, as well as a then-record 72 regular-season wins in the 1995–96 NBA season. Jordan retired for a second time in January 1999, but returned for two more NBA seasons from 2001 to 2003 as a member of the Wizards.
In 1999, he was named the greatest North American athlete of the 20th century by ESPN, and was second to Babe Ruth on the Associated Press's list of athletes of the century. Jordan is a two-time inductee into the Basketball Hall of Fame, having been enshrined in 2009 for his individual career, and again in 2010 as part of the group induction of the 1992 United States men's Olympic basketball team ("The Dream Team"). He became a member of the FIBA Hall of Fame in 2015.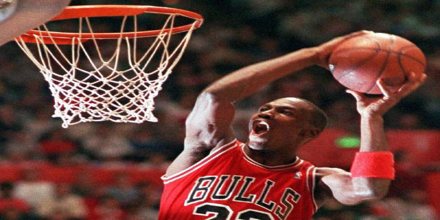 Jordan is also known for his product endorsements. He fueled the success of Nike's Air Jordan sneakers, which were introduced in 1985 and remain popular today. Jordan also starred in the 1996 feature film Space Jam as himself. In 2006, he became part-owner and head of basketball operations for the then-Charlotte Bobcats, buying a controlling interest in 2010. In 2015, Jordan became the first billionaire NBA player in history as a result of the increase in value of NBA franchises. He is the second richest African American, behind Oprah Winfrey.
Childhood and Educational Life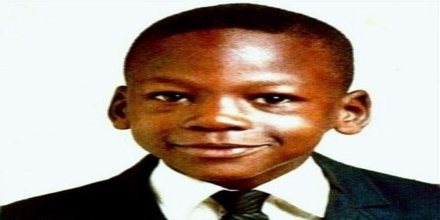 Michael Jordan was born on February 17, 1963, in Brooklyn, New York, one of James and Deloris Jordan's five children. The family moved to Wilmington, North Carolina, when Michael was very young. His father worked as a General Electric plant supervisor, and his mother worked at a bank. His father taught him to work hard and not to be tempted by street life. His mother taught him to sew, clean, and do laundry. Jordan loved sports but failed to make his high school basketball team as a sophomore. He continued to practice and made the team the next year. After high school he accepted a basketball scholarship to the University of North Carolina, where he played under head coach Dean Smith.
As a senior, he was selected to the McDonald's All-American Team after averaging a triple-double: 29.2 points, 11.6 rebounds, and 10.1 assists.
Jordan was recruited by numerous college basketball programs, including Duke, North Carolina, South Carolina, Syracuse, and Virginia. In 1981, Jordan accepted a basketball scholarship to North Carolina, where he majored in cultural geography.
Jordan returned to North Carolina to complete his degree in 1986.
Personal Life
Jordan was born in Brooklyn, New York, the son of Deloris (née Peoples), who worked in banking, and James R. Jordan, Sr., an equipment supervisor. His family moved to Wilmington, North Carolina, when he was a toddler.
Jordan is the fourth of five children. He has two older brothers, Larry Jordan and James R. Jordan, Jr., one older sister, Deloris, and a younger sister, Roslyn. Jordan's brother James retired in 2006 as the Command Sergeant Major of the 35th Signal Brigade of the XVIII Airborne Corps in the U.S. Army.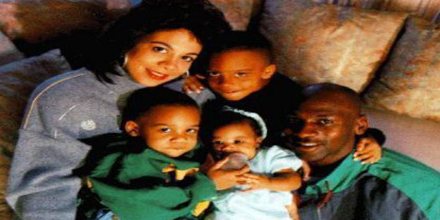 Jordan married Juanita Vanoy in September 1989, and they had two sons, Jeffrey Michael and Marcus James, and a daughter, Jasmine. Jordan and Vanoy filed for divorce on January 4, 2002, citing irreconcilable differences, but reconciled shortly thereafter. They again filed for divorce and were granted a final decree of dissolution of marriage on December 29, 2006, commenting that the decision was made "mutually and amicably". It is reported that Juanita received a $168 million settlement (equivalent to $200 million in 2016), making it the largest celebrity divorce settlement on public record at the time.
He proposed to his longtime girlfriend, Cuban-American model Yvette Prieto, on Christmas Eve, 2011, and they were married on April 27, 2013, at Bethesda-by-the-Sea Episcopal Church. It was announced on November 30, 2013, that the two were expecting their first child together. On February 11, 2014, Prieto gave birth to identical twin daughters named Victoria and Ysabel.
Playing Career
Jordan left college after his junior year to join the NBA. Drafted by the Chicago Bulls, he soon proved himself on the court. He helped the team make it to the playoffs and scored an average of 28.2 points per game that season. For his efforts, Jordan received the NBA Rookie of the Year Award and was selected for the All-Star Game.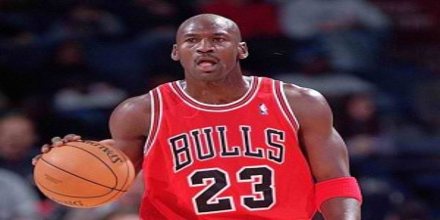 By the late 1980s, the Chicago Bulls was quickly becoming a force to be reckoned with, and Jordan was an instrumental part of the team's success. The Bulls made it to the Eastern Conference Finals in 1990 and won their first NBA championship the following year by defeating the Los Angeles Lakers. A rising NBA superstar, Jordan became known for his power and agility on the court as well as for his leadership abilities. He eventually landed several endorsement deals with such companies as Nike, which further pushed him into the spotlight.
In 1992, the Chicago Bulls beat the Portland Trail Blazers to win their second NBA championship. The team took their third championship the following year, dominating in the basketball world.
In 1993, after a tough playoff series with the New York Knicks, the Bulls met the Phoenix Suns for the NBA championship. When it was over, Jordan was again playoff MVP, and Chicago had won a third straight title. That summer Jordan's father, James, was murdered by two men during a robbery attempt. Jordan was grief stricken, and his father's death, combined with media reports about his gambling, led him to announce his retirement from professional basketball in October. Jordan had won three straight NBA titles, three regular season MVP awards, three playoff MVP titles, seven consecutive scoring titles, and he was a member of the All-Star team every year that he was in the league. In just nine seasons he had become the Bulls all-time leading scorer.
In 1994–95 Jordan played for the Birmingham Barons, a minor league baseball team in the Chicago White Sox system. Although the seventeen-month experiment showed that he was not a major league baseball player, the experience and time away from basketball provided a much-needed rest and opportunity to regain his love of basketball.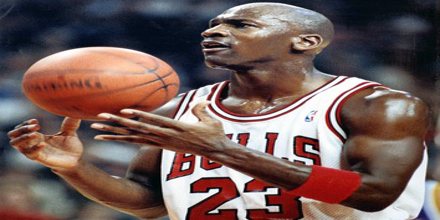 In March 1995, Jordan decided to quit baseball due to the ongoing Major League Baseball strike, as he wanted to avoid becoming a potential replacement player. On March 18, 1995, Jordan announced his return to the NBA through a two-word press release: "I'm back." The next day, Jordan wore jersey number 45 (his number with the Barons), as his familiar 23 had been retired in his honor following his first retirement. He took to the court with the Bulls to face the Indiana Pacers in Indianapolis, scoring 19 points. The game had the highest Nielsen rating of a regular season NBA game since 1975.
Although he had not played an NBA game in a year and a half, Jordan played well upon his return, making a game-winning jump shot against Atlanta in his fourth game back. He then scored 55 points in the next game against the Knicks at Madison Square Garden on March 28, 1995. Boosted by Jordan's comeback, the Bulls went 13–4 to make the playoffs and advanced to the Eastern Conference Semifinals against the Orlando Magic.
In the 1996–97 season, the Bulls started out 69–11, but missed out on a second consecutive 70-win season by losing their final two games to finish 69–13. However, this year Jordan was beaten for the NBA MVP Award by Karl Malone. The Bulls again advanced to the Finals, where they faced Malone and the Utah Jazz. The series against the Jazz featured two of the more memorable clutch moments of Jordan's career. He won Game 1 for the Bulls with a buzzer-beating jump shot. In Game 5, with the series tied at 2, Jordan played despite being feverish and dehydrated from a stomach virus. In what is known as the "Flu Game", Jordan scored 38 points, including the game-deciding 3-pointer with 25 seconds remaining. The Bulls won 90–88 and went on to win the series in six games. For the fifth time in as many Finals appearances, Jordan received the Finals MVP award. During the 1997 NBA All-Star Game, Jordan posted the first triple double in All-Star Game history in a victorious effort; however, he did not receive the MVP award.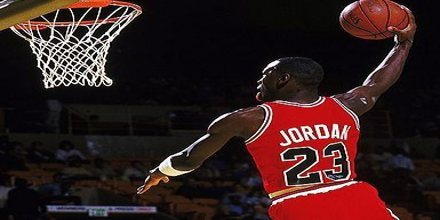 Retiring after the 1997-98 season, Jordan did not stray from the sport for too long. He joined the Washington Wizards as a part owner and as president of basketball operations. In the fall of 2001, Jordan relinquished these roles to return the court once more. He played for the Wizards for two seasons before hanging up his jersey for good in 2003.
On September 25, 2001, Jordan announced his return to the NBA to play for the Washington Wizards, indicating his intention to donate his salary as a player to a relief effort for the victims of the September 11, 2001 attacks. In an injury-plagued 2001–02 season, he led the team in scoring (22.9 ppg), assists (5.2 apg), and steals (1.42 spg). However, torn cartilage in his right knee ended Jordan's season after only 60 games, the fewest he had played in a regular season since playing 17 games after returning from his first retirement during the 1994–95 season. Jordan started 53 of his 60 games for the season, averaging 24.3 points, 5.4 assists, and 6.0 rebounds, and shooting 41.9% from the field in his 53 starts. His last seven appearances were in a reserve role, in which he averaged just over 20 minutes per game.
Jordan played on two Olympic gold medal-winning American basketball teams. He won a gold medal as a college player in the 1984 Summer Olympics. The team was coached by Bob Knight and featured players such as Patrick Ewing, Sam Perkins, Chris Mullin, Steve Alford, and Wayman Tisdale. Jordan led the team in scoring, averaging 17.1 ppg for the tournament.
In the 1992 Summer Olympics, he was a member of the star-studded squad that included Magic Johnson, Larry Bird, and David Robinson and was dubbed the "Dream Team". Jordan was the only player to start all 8 games in the Olympics. Playing limited minutes due to the frequent blowouts, Jordan averaged 14.9 ppg, finishing second on the team in scoring. Jordan and fellow Dream Team members Patrick Ewing and Chris Mullin are the only American men's basketball players to win Olympic gold medals as amateurs and professionals.
In 2006, Jordan bought a share of the Charlotte Bobcats and joined the team's executive ranks as its managing member of basketball operations. The following year, Michael Jordan made news—this time as the father of an up-and-coming college basketball player. His eldest son, Jeffrey Jordan, made the team at the University of Illinois. Both Michael Jordan and his ex-wife Juanita have supported their son and tried to help him deal with playing in the shadow of a NBA legend. "He wants to be a basketball player, but he wants to do it on his own terms …The thing that we have tried to tell Jeff is that you set your own expectations. By no means in this world can you ever live up someone else's expectations of who you are," Michael Jordan said during an appearance on the Today show.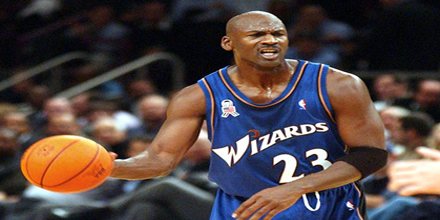 While he may not be playing on the court, Jordan remains active in his sport. He became the majority owner of the Charlotte Bobcats in 2010 and serves as the team's chairman. And improving the team's less-than-stellar record seems to be Jordan's number one priority these days. He told ESPN in November 2012 that "I don't anticipate getting out of this business. My competitive nature is I want to succeed. It's always been said that when I can't find a way to do anything, I will find a way to do it."
Outside of his work with the Charlotte Bobcats, Jordan is involved in a number of business ventures, including several restaurants. He also does a lot for charity, including hosting the annual golf event known as the Michael Jordan Celebrity Invitational.
Awards and Honours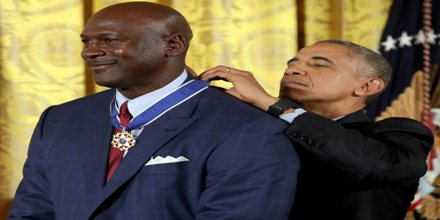 Two-time Naismith Memorial Basketball Hall of Fame

class of 2009 – individual
class of 2010 – as a member of the "Dream Team"

S. Olympic Hall of Fame – class of 2009 (as a member of the "Dream Team")
FIBA Hall of Fame – class of 2015
Two-time Olympic Gold Medal winner – 1984, 1992
Six-time NBA champion
Six-time NBA Finals MVP
Five-time NBA MVP
10-time NBA scoring leader (1987–1993, 1996–1998)
14-time NBA All-Star
Three-time NBA All-Star Game MVP
11-time All-NBA
Nine-time NBA All-Defensive First Team
Two-time NBA Slam Dunk Contest champion – 1987, 1988
NBA Rookie of the Year – 1984–85
NBA Defensive Player of the Year – 1987–88
1985 IBM Award winner
NCAA national championship – University of North Carolina at Chapel Hill: 1981–82
ACC Freshman of the Year – 1981–82
Two-time Consensus NCAA All-American First Team – 1982–83, 1983–84
ACC Men's Basketball Player of the Year – 1983–84
USBWA College Player of the Year – 1983–84
Naismith College Player of the Year – 1983–84
John R. Wooden Award – 1983–84
Adolph Rupp Trophy – 1983–84
"Triple Crown" winner
Sports Illustrated Sportsman of the Year – 1991
Section of Madison Street in Chicago renamed Michael Jordan Drive – 1994
Named one of the 50 Greatest Players in NBA History in 1996
Ranked No.1 by SLAM Magazine's Top 50 Players of All-Time
Ranked No.1 by ESPN SportsCentury's Top North American Athletes of the 20th century
North Carolina Sports Hall of Fame
1997 Marca Leyenda winner
Seven-time ESPY Award winner (in various categories)
Number 23 retired by the Chicago Bulls
Number 23 retired by the North Carolina Tar Heels
Number 23 retired by the Miami Heat
Statue in front of the United Center
2016 Presidential Medal of Freedom