Wayne Rooney – Football Player
Full name: Wayne Mark Rooney
Date of birth: 24 October 1985 (age 31)
Place of birth: Croxteth, Liverpool, England
Height: 176 cm (5 ft 9 in)
Playing position: Forward, Midfielder
Spouse/Partnar: Coleen Rooney
Children: Kai Wayne, Klay Anthony, Kit Joseph
Early Life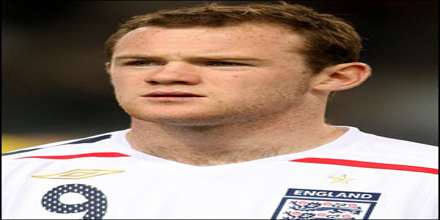 Wayne Rooney, in full Wayne Mark Rooney was born on October 24, 1985, in Liverpool, England. He is an English professional football (soccer) player who rose to international football stardom as a teenager while playing with the English Premier League powerhouse Manchester United.
He made his professional debut with Everton in 2002, and within weeks became the youngest-ever goal-scorer in the history of premier league, a record which has now been surpassed. In 2004, he signed on with Manchester United and found great success with them.
His career with Manchester United began in a great way – he scored an unforgettable hat-trick against Fenerbahce in the Champions League. By the end of the 2004-05, Rooney had amassed 17 goals in 43 appearances. He played in the 2006 and 2010 World Cups. He helped Manchester United win four Premier League titles in five seasons. He became the youngest player to have played in 200 Premier League Games in 2008. As a popular player, he is endorsed by Nike and EA Sports.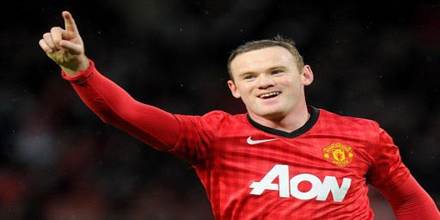 In September 2013, Rooney scored his 200th goal for Manchester United. He is currently on 248 goals in all competitions which makes him the club's second top goalscorer of all time, behind Bobby Charlton. His 194 Premier League goals make him the competition's second top scorer of all time, behind Alan Shearer. Rooney holds the record for most goals for one club in the Premier League, with 179 for Manchester United.
He has won the England Player of the Year award four times, in 2008, 2009, 2014 and 2015. With 53 goals in 118 international caps, Rooney is England's all-time record goalscorer and second most-capped player, behind Peter Shilton. Along with David Beckham, Rooney is the most red carded player for England, having been sent off twice.
In 2009–10, Rooney was awarded the PFA Players' Player of the Year and the FWA Footballer of the Year. He has won the Premier League Player of the Month award five times, a record only bettered by Steven Gerrard. He came fifth in the vote for the 2011 FIFA Ballon d'Or and was named in the FIFPro World 11 for 2011. Rooney has won the Goal of the Season award by the BBC's Match of the Day poll on three occasions, with his bicycle kick against rivals Manchester City winning the Premier League Goal of the 20 Seasons award.
Personal Life
Wayne Rooney was born on October 24, 1985, in Croxteth, Liverpool, England. He was born as the eldest son of Thomas Wayne Rooney and his wife Jeanette Marie. He is of Irish descent. He has two younger brothers.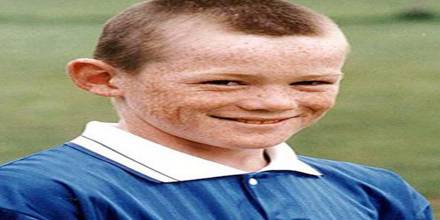 He attended Our Lady and St Swithin's primary school and later went to De La Salle Humanities College. Ever since his childhood, he was a supporter of his local club Everton with whom he signed a contract in 2002.
From an early age, Rooney's talent on the field was hard to miss. He scored 99 goals for a local junior league team at age 9, catching the attention of a scout with the Everton Football Club, a franchise in the English Premier League. Rooney signed with Everton and spent the next several years playing within the club's youth ranks.
Rooney's younger brother, John Rooney, is also a professional footballer who plays for Wrexham. He has previously played with Macclesfield Town, Barnsley and Bury, and in January 2011 signed a contract to play in Major League Soccer (MLS) in the United States. John was selected by the New York Red Bulls in the second round of the 2011 MLS SuperDraft.
In April 2006, Rooney was awarded £100,000 in libel damages from tabloids The Sun and News of the World, who had claimed that he had assaulted Coleen in a nightclub. Rooney donated the money to charity.
In 2008 Rooney married his longtime girlfriend, Coleen McLoughlin, at a villa in the Italian resort town of Santa Margherita Ligure.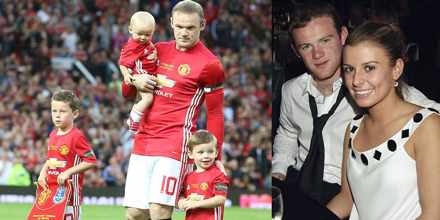 Rooney's wife gave birth to a son on 2 November 2009, Kai Wayne. The couple's second child, Klay Anthony, was born on 21 May 2013. The couple's third child, Kit Joseph, was born on 24 January 2016.
One of the world's most famous soccer players, Rooney has lucrative endorsement deals with Nike and EA Sports. Coca-Cola ended its relationship with the combustible Manchester star in 2011 in the wake of a scandal over his alleged involvement with prostitutes and his deliberate use of profanity during a televised game.
Playing Career
From an early age, Rooney's talent on the field was hard to miss. He scored 99 goals for a local junior league team at age 9, catching the attention of a scout with the Everton Football Club, a franchise in the English Premier League. Rooney signed with Everton and spent the next several years playing within the club's youth ranks.
Rooney made his professional debut with Everton in August 2002. In 2002 Rooney captured the BBC Sports Young Personality of the Year award.
He made his debut for Manchester United in 2004-05 in a home game against Fenerbahce in the UEFA Championship League. He scored a hat-trick in a 6-2 victory and was hailed as a sensational debutant.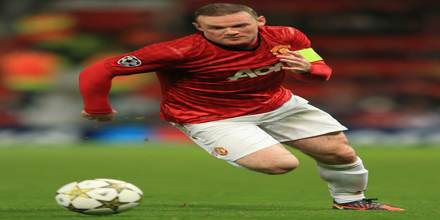 Rooney, however, expressed no regrets about the change, and neither did United. In the 2006 Football League Cup, the quick-tempered playmaker, whom the team would make captain that year, scored twice to lead his club to a 4-0 win over Wigan Athletic in the final. Over the next five seasons, Rooney steered United to four Premier League titles. He also helped his club win the 2008 UEFA Champions League and scored the winning goal in the 2008 FIFA Club World Cup.
On 4 October 2008, in an away win over Blackburn, Rooney became the youngest player to make 200 Premier League appearances. On 18 December, Rooney scored twice in the 5–3 semi-final victory over Japanese club Gamba Osaka in the FIFA Club World Cup, and, after scoring the winning goal as United beat LDU Quito 1–0 in the final in Yokohama, was awarded the Golden Ball as the best player in the tournament.
On 27 May, Rooney played against Barcelona in the 2009 Champions League Final in Rome, with United losing 2–0. Rooney ended the season with 20 goals in all competitions. Once again, he managed 12 goals in the league.
He scored a hat-trick – his first in three years – in an away match against Portsmouth in 2009. In 2010, he scored four goals in his team's win over Hull City. This was the first time he had scored four in one match. Rooney scored his 100th Premier League goal in a 3-1 win over Arsenal in the same season.
In a February 2011 match against Manchester city in Manchester derby, he scored an overhead volley which proved to be the winning goal in their 2-1 win. Within a few weeks, he scored the third goal in a 4-0 win over Wigan Athletic. In April the same year, he scored his first hat-trick of the season in a 4-2 away win over West Ham United.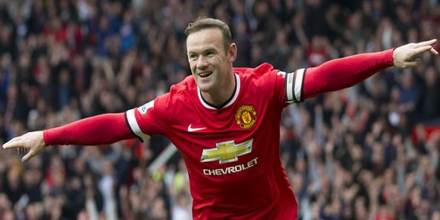 He became the third Manchester United player to score 100 Premier League goals, joining Ryan Giggs and Paul Scholes.
On 14 May 2011, Rooney scored a penalty for United to equalise in a 1–1 draw against Blackburn at Ewood Park in the penultimate game of the Premier League season – enough to secure a record 19th top division title for United, and giving Rooney his fourth Premier League title winner's medal.
During the 2011-12 season, Rooney guided his team to a 8-2 win over Arsenal by scoring a Hat-trick. The first of the hat-trick was also his 150th goal for Manchester United. He scored a hat-trick in his next game as well – a 5-0 away win over Bolton Wanderers.
He scored his first goal of the 2012-13 season in a 4-2 league win over Stoke City. In December 2012, he scored twice against Reading in a 4-3 win and in January 2013, he scored twice in a 2-1 win over Southampton.
After the fallout from his red card against Montenegro on international duty, Rooney was left out of the starting line-up against Liverpool on 15 October 2011. He returned to action on 18 October 2011, where he scored two goals in the Champions League group stage match against Oțelul Galați and surpassed his former teammate Paul Scholes as the highest-scoring Englishman in Champions League history.
On 11 February 2012, Rooney marked his 500th senior career game by scoring two goals as Manchester United beat rivals Liverpool 2–1 at Old Trafford. This was also his 350th game for United in all competitions.
On 5 July 2013, new United manager David Moyes announced that Rooney was not for sale, after speculation that Chelsea, Arsenal, Real Madrid and Paris Saint-Germain were among the clubs looking to sign him. On 17 July 2013, Chelsea confirmed that they had made a bid for Rooney the previous day, thought to be in the region of £20 million, however it had been rejected by Manchester United.
On 21 February 2014, Rooney signed a contract extension with Manchester United, which will keep him at Old Trafford until 2019.
On 21 May 2016, Rooney captained Manchester United in the 2016 FA Cup Final against Crystal Palace. He played the full 120 minutes in central midfield, winning the competition for the first time in his career after a 2–1 extra time victory at Wembley Stadium.
On 12 October 2012, Rooney became England's 5th highest goalscorer of all time after scoring his 30th and 31st international goals in a 2014 World Cup qualifier against San Marino. Rooney captained England for the first time in a competitive match in the same game.
On 15 November 2014, Rooney won his 100th England cap against Slovenia in a Euro 2016 qualifying match, scoring a penalty to equalise in a 3–1 win.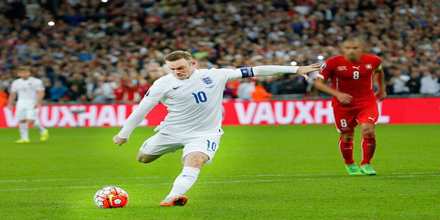 On 8 September 2015, Rooney broke Charlton's England goalscoring record, netting his 50th international goal from a penalty in a Euro 2016 qualifying match against Switzerland, at Wembley, in his 107th appearance for England, also equalling Ashley Cole as his country's fifth-highest capped player; this was also his 300th professional career goal.
Rooney is a creative, energetic forward who combines technical skill with strength and physicality, while also excelling in the air despite his lack of height. He is a versatile attacker, capable of playing anywhere along the front line; although his preferred role is as a striker, he has also been used as a supporting forward, or even as a winger.
A prolific goalscorer, Rooney is a powerful striker of the ball and an accurate finisher, who is capable of scoring goals both inside and outside the penalty area, as well as from volleys.
Honours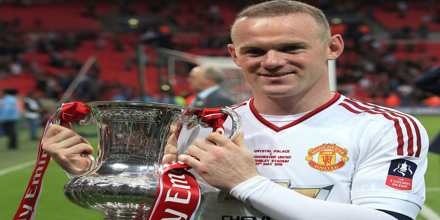 Club
Manchester United
Premier League (5): 2006–07, 2007–08, 2008–09, 2010–11, 2012–13
FA Cup (1): 2015–16
Football League Cup (2): 2005–06, 2009–10
FA Community Shield (4): 2007, 2010, 2011, 2016
UEFA Champions League (1): 2007–08
FIFA Club World Cup (1): 2008
Individual
UEFA European Under-17 Championship Golden Player (1): 2002
PFA Players' Player of the Year (1): 2009–10
PFA Young Player of the Year (2): 2004–05, 2005–06
PFA Fans' Player of the Year (2): 2005–06, 2009–10
PFA Premier League Team of the Year (3): 2005–06, 2009–10, 2011–12
FWA Footballer of the Year (1): 2009–10
Sir Matt Busby Player of the Year (2): 2005–06, 2009–10
BBC Young Sports Personality of the Year (1): 2002
Bravo Award (1): 2003
Golden Boy Award (1): 2004
UEFA Euro 2004 Team of the Tournament
FIFPro Young Player of the Year (1): 2004–05
Premier League Player of the Season (1): 2009–10
Premier League Player of the Month (5): February 2005, December 2005, March 2006, October 2007, January 2010
England Player of the Year (4): 2008, 2009, 2014, 2015
FIFA Club World Cup Most Valuable Player of the Final (1): 2008
FIFA Club World Cup Golden Ball (1): 2008
FIFA FIFPro World XI (1): 2011
Premier League 20 Seasons Awards (1992–93 to 2011–12): Best Goal (vs. Manchester City, 12 February 2011)