Shane Warne – Australian Former International Cricket Player
Full name: Shane Keith Warne
Date of birth: 13 September 1969 (age 47)
Place of birth: Upper Ferntree Gully, Victoria, Australia
Nationality: Australian
Nickname: Warnie
Height: 1.83 m (6 ft 0 in)
Batting style: Right-handed, Lower order
Bowling style: Right-arm leg break
Role: Leg spin bowler
Hobbies: Shooting, playing guitar and xbox
Spouse: Simone Callahan (m. 1995–2005)
Children: Brooke Warne, Summer Warne, Jackson Warne
Awards: BBC Overseas Sports Personality of the Year
Early Life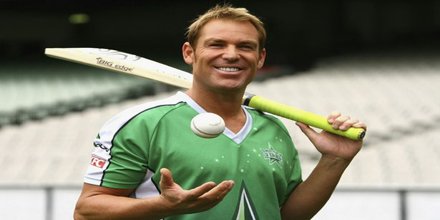 Shane Warne, in full Shane Keith Warne was born on September 13, 1969, in Ferntree Gully, Vic., Australia. He is an Australian former cricketer who was one of the most effective bowlers in history, with good disguise on his top-spinner and fine control on two or three different googlies (balls bowled with fingerspin that break unexpectedly in the opposite direction from that anticipated). His success promoted the almost-forgotten art of leg-spin and brought variety to a sport that had been dominated by fast bowling. In 2006 he became the first bowler to take 700 Test wickets.
He was named one of the Wisden Cricketers of the Year in the 1994 Wisden Cricketers' Almanack. He was the Wisden Leading Cricketer in the World 1997 (Notional Winner). He was named Wisden Leading Cricketer in the World for the year 2004 in 2005 Wisden Cricketers' Almanack. In 2000, he was selected by a panel of cricket experts as one of the five Wisden Cricketers of the Century, the only specialist bowler selected in the quintet and the only one still playing at the time. He is also a cricket commentator and a professional poker player. He officially retired from all formats in July 2013.
As well as the Australian National Cricket Team, he also played Australian domestic cricket for his home state of Victoria, and English domestic cricket for Hampshire. He was captain of Hampshire for three seasons, from 2005 to 2007.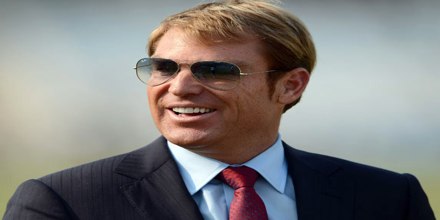 He retired from international cricket in January 2007, at the end of Australia's 5–0 Ashes series victory over England. Three other players integral to the Australian team at the time, Glenn McGrath, Damien Martyn and Justin Langer, also retired from Tests at the same time which led some, including the Australian captain, Ricky Ponting, to declare it the "end of an era".
Childhood and Educational Life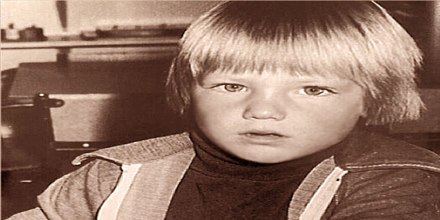 Shane Warne was born to Keith and Bridgette Warne on 13 September 1969 in Upper Ferntree Gully, Victoria, a suburb of outer Melbourne. He attended Hampton High School from Grades 7–9, after which he was offered a sports scholarship to attend Mentone Grammar. Warne spent his final three years of school at Mentone. His first representative honours came when in 1983/84 season he represented University of Melbourne Cricket Club in the then Victorian Cricket Association under 16 Dowling Shield competition. He bowled a mixture of leg-spin and off-spin and was also a handy lower order batsman. The following season he joined the St Kilda Cricket Club near his home suburb of Black Rock. He started in the lower elevens and over a number of seasons progressed to the first eleven. During the cricket offseason in 1987 Warne played five games of Australian rules football for the St Kilda Football Club's under 19 team. In 1988 Warne once again played for the St Kilda Football Club's under 19 team before being upgraded to the reserves team, one step below professional level. Following the 1988 Victorian Football League season Warne was delisted by St Kilda and began to focus solely on cricket. He was later chosen to train at the AIS Australian Cricket Academy in 1990 in Adelaide.
Personal Life
Shane Warne was married Simone Callahan (m. 1995) and the couple has three children: Brooke, Summer and Jackson.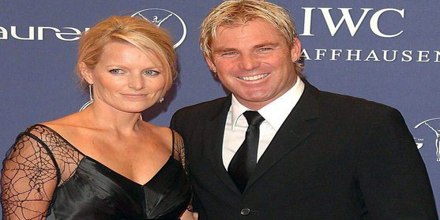 In 2000, he lost his Australian vice-captaincy after sending erotic text messages to a British nurse. He was also involved in an altercation with some teenage boys who took a photo of him smoking; Warne had accepted a sponsorship of a nicotine patch company in return for quitting smoking.
Allegations of extramarital affairs broke in 2005 as Australia began its tour of England in preparation for The Ashes. On 25 June 2005, Warne and his wife Simone Callahan announced that they had decided to separate.
Warne's history of high-profile marital infidelities inspired Australian singer-songwriter Kevin Bloody Wilson's 2003 music video entitled "The Shane Warne Song" as well as lines in Tim Minchin's "Some People Have It Worse Than Me" and "The JLA Song".
Since retirement, Warne has been doing "work for the Shane Warne Foundation… which assists seriously ill and underprivileged children." Since launching in 2004, the charity has distributed £400,000; its activities include a charity poker tournament and a breakfast and "by the end of our summer, we hope to have raised £1.5 million."
On 1 April 2007, Warne and his wife were reported to be getting back together. However, in September 2007, Simone returned to Australia from England after her husband had accidentally sent a text message meant for another woman to her phone.
On 12 December 2010, following press reports and footage of him and English actress Elizabeth Hurley kissing, Warne announced via his Twitter account that he and Simone had separated a couple of months previously, but only his close friends and family had been informed. Although the relationship with Hurley at first seemed short-lived following the disclosure of Warne texting salacious messages to a married Melbourne businesswoman, the couple created a media frenzy when Hurley later moved into Warne's Brighton mansion. Hurley and Warne's engagement was confirmed in late 2011. On 17 December 2013, WHO Magazine reported that the couple had "called off" their engagement.
Playing Career
With his flop of blond hair Shane Warne was one of the great characters of the game. At times he could court controversy, but, he is primarily remembered for his vast array of googlies, leg breaks and other armour of his leg spin.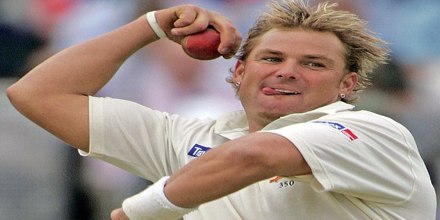 Shane Warne made his first-class cricket debut on 15 February 1991, taking 0/61 and 1/41 for Victoria against Western Australia at the Junction Oval in Melbourne. He was then selected for the Australia B team which toured Zimbabwe in September 1991. His best performance was 7/52 in a four-day match. Upon returning to Australia, Warne took 3/14 and 4/42 for Australia A against India in December 1991. The incumbent spinner in the Australian Test team, Peter Taylor, had taken only one wicket in the first two tests, so Warne was brought into the team for the third Test against India at the Sydney Cricket Ground a week later.
had an undistinguished Test debut when called into the Australian team in January 1992 for a Test against India at the Sydney Cricket Ground. He took 1/150 (Ravi Shastri caught by Dean Jones for 206) off 45 overs. He took 0/78 in the fourth Test in Adelaide, recording overall figures of 1/228 for the series, and was dropped for the fifth Test on the pace-friendly WACA Ground in Perth.
In 1993, Warne was selected for Australia's Ashes tour of England. He was the leading wicket taker for the six-Test series, with 34. He took 71 Test wickets in 1993, then a record for a spin bowler in a calendar year. New Zealand batsmen contributed significantly to his tally. He took 17 wickets in Australia's tour of New Zealand early in the year, tying Danny Morrison as the top wicket-taker for the series with 17. When New Zealand toured Australia for three Tests in November and December, Warne took 18 more and was named player of the series.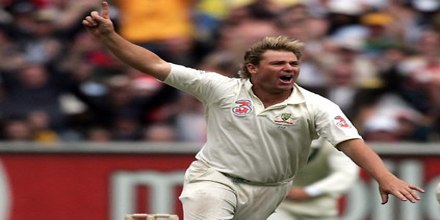 Australia sought to retain The Ashes when England toured for a five Test series in 1994–95. Warne took a career-best 8/71 in the second innings of the first Test at The Gabba, before going on to take 27 wickets in the five-Test series. In the Second Test, a Boxing Day Test at Warne's home ground, the Melbourne Cricket Ground, he took his first and only Test hat-trick, dismissing tail-enders Phil DeFreitas, Darren Gough and Devon Malcolm in successive balls, the last of which was caught by David Boon. He also grabbed his 150th test wicket, a caught-and-bowled off Alec Stewart. However, it was with the bat that Warne ultimately secured The Ashes for Australia.
In the summer of 1995–96, Australia played home series against Pakistan and Sri Lanka. He took 11 wickets in the first Test against Pakistan but broke his toe in the second. Selectors included him in the squad for the third Test just days later to give him the chance to prove his fitness; he did so by taking four wickets in Pakistan's first innings and another four in their second to be named the player of the series.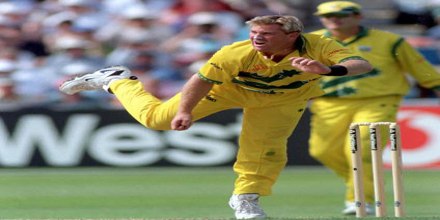 Warne was to be a key member of Australia's squad for the 1996 World Cup, held in India, Pakistan and Sri Lanka. Australia qualified for the final, with Warne having taken 12 wickets, including a man-of-the-match 4/36 in the semi-final against the West Indies.
Warne did not play international cricket again until the fifth Test of the Ashes series in Australia in January 1999, suffering a shoulder injury. He missed Australia's tour of Pakistan and the first four Ashes Tests. At the time, he was also at the centre of the John the bookmaker controversy. Warne's extended absence from the Australian team gave his understudy Stuart MacGill the opportunity to play in his place. MacGill responded by taking 15 wickets in three Tests against Pakistan—the most for any bowler in the series—and another series-high 27 wickets against England. Warne and MacGill bowled in tandem upon Warne's return to the team for the fifth Ashes Test at the Sydney Cricket Ground, where MacGill took 12 wickets and Warne two.
The Ashes series was the last for Australian captain Mark Taylor, who retired. Steve Waugh was appointed as Taylor's replacement, while Warne was promoted to the position of vice-captain. However, he was dropped from the Test team during Australia's tour of the West Indies in early 1999.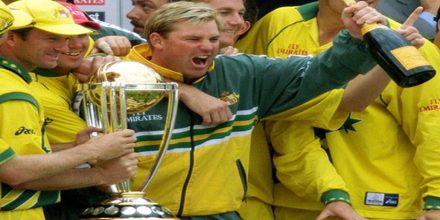 Australia were seeking to win their first World Cup since 1987. Warne took 12 wickets in the preliminary phases of the tournament as Australia qualified for a semi-final against South Africa. Australia chased down the target comfortably to win the World Cup. Warne was the tournament's joint top wicket-taker with Geoff Allott and was named the man of the match in the Final.
After his World Cup performances, Warne was retained as Australia's vice-captain for the tours of Sri Lanka and Zimbabwe later in 1999.[41] The following Australian summer, he played in all Tests of the series against Pakistan and India. He reached his highest score with the bat in the first Test against Pakistan in Brisbane, with 86, before matching that score in the first Test against India in Adelaide the following month.
Warne joined English county side Hampshire in 2000 and played for them during the year's English summer. Reports emerged that during the county season he had repeatedly sent lewd SMS messages to an English nurse. In August 2000, the Australian Cricket Board removed him as Australia's vice-captain, citing his history of indiscretions off the field. The Board's decision was contrary to the wishes of the team's selectors, including captain Steve Waugh. Warne was replaced as vice-captain by Adam Gilchrist.
Warne missed the entire Australian summer of 2000–01 with a finger injury, and found himself battling Stuart MacGill and an in-form Colin Miller to be selected for Australia's tour of India in early 2001. MacGill was ultimately the spinner left out. Warne took 10 wickets over the three-Test series at an average of 50.50. His Indian spin counterpart Harbhajan Singh was the man of the series with 32 wickets at an average of 17.03. Australia lost the series 2–1. In the northern summer of 2001, Warne made his third Ashes tour and took 31 wickets in the five-Test series, which Australia won 4–1. He took three five-wicket hauls in the series. In the final Test at The Oval he took 11 wickets across both innings, including the 400th wicket of his Test career (Alec Stewart). He became the sixth person and the first Australian in the history of cricket to reach the milestone.
In February 2003, a day before the start of the World Cup, Warne was sent home after a drug test during a one-day series in Australia returned a positive result for a banned diuretic. Warne claimed that he took only one of what he called a "fluid tablet" – the prescription drug Moduretic – given to him by his mother to improve his appearance. A committee established by the Australian Cricket Board found Warne guilty of breaching the Board's drug code, and imposed a one-year ban from organised cricket.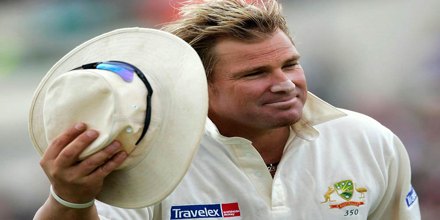 At the time, Warne took the view that the ban imposed would lengthen his Test playing career. That Warne was allowed to play in charity matches while serving his one-year ban was criticised by the World Anti-Doping Agency (WADA) although WADA, in turn, was criticised by Warne for interfering in the matter.
Warne returned to competitive cricket following his ban in February 2004. In March, in the first Test of a three-Test series against Sri Lanka in Galle, he became the second cricketer after Courtney Walsh to take 500 Test wickets. Warne took five wickets in each innings of the first and second Tests; a further six wickets in the third Test saw him named the player of the series. He broke the record for most career wickets in Test cricket on 15 October 2004 during the second Test of Australia's series against India at Chennai.
On 11 August 2005 at Old Trafford, in the Third Ashes Test, he became the first bowler in history to take 600 Test wickets, at a time when he separated with his wife at the time. In 2005, Warne also broke the record for the number of wickets in a calendar year, with 96 wickets. His ferocious competitiveness was a feature of the 2005 Ashes series, when he took 40 wickets at an average of 19.92 and scored 249 runs. Warne shared player of the series honour with England's Andrew Flintoff.
On 21 December 2006 Warne announced his retirement, which came into effect after the fifth Ashes Test match at the SCG. Warne said that it was his intention to "go out on top", adding that he might have retired after the 2005 Ashes series, had Australia won. In his second-last Test, he took his 700th Test wicket at 3.18 pm on 26 December 2006 (AEST) by bowling English batsman Andrew Strauss out at the Melbourne Cricket Ground, in what was almost certainly his final appearance at the ground. This was the first occasion that a player had taken 700 Test wickets. The wicket was described as a "classic Warne dismissal" to which the crowd of 89,155 gave a standing ovation.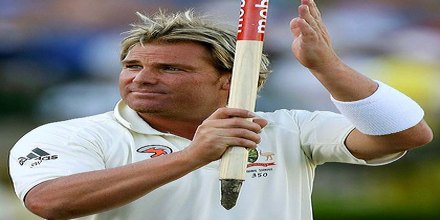 Warne's final Test was held at the same venue as his first, 15 years earlier: the Sydney Cricket Ground. Warne ended England's first innings by trapping Monty Panesar lbw for a duck and his 1000th total international wicket. His final Test wicket was that of all-rounder Andrew Flintoff, stumped by Adam Gilchrist.
Shane Warn also playing T20 cricket, after his retirement from international cricket, Warne was signed as the captain for Rajasthan Royals in the Indian Premier League 2008, fetching US$450,000 in the pre-season player auction. He led the Royals to victory in the first season of the competition. He continued as captain of the Royals for a further four seasons, the 2011 season being his last with the franchise.
He was signed as a player for the Melbourne Stars in Australia's inaugural Big Bash League (BBL) in November 2011. The Stars qualified for the semi-finals of the tournament, and Warne took seven wickets in eight matches at an economy rate of 6.74 runs conceded per over.
In 2013 Warne was fined $4500 and banned for one match for using obscene language, making inappropriate physical contact with a player or official (Marlon Samuels) and showing serious dissent at an umpire's decision during a BBL match.
Warne combined the ability to turn the ball prodigiously, even on unhelpful pitches, with unerring accuracy and a variation of deliveries (notable among these being the flipper) In the latter stages of his career, variation was less evident, despite regular press conferences announcing a "new" delivery for each series he participated in. Gideon Haigh, the Australian journalist, said of Warne upon his retirement: "It was said of Augustus that he found Rome brick and left it marble: the same is true of Warne and spin bowling."
Warne has also been a successful slip fielder, and is currently seventh in the list of most catches as a fielder in test cricket.
Shane Warne is one of the greatest bowlers of all time. His record of test wickets is 708 wickets in 145 tests, at an average of 25.. He is undoubtedly one of the greatest exponents of leg spin bowling of any era. Shane Warne helped to promote leg spin bowling at a time when fast bowling was very dominant.
He finished with 1,319 first class test wickets at an average of 26.11
Other Activites
During his suspension, Warne was hired by the Nine Network, Australia's main free-to-air cricket broadcaster, as a TV commentator. During the winter of 2003, he worked for the St Kilda Australian rules football club in an unpaid consultancy role, after the Australian Football League disallowed him from holding an official club position because of his drugs ban. He also received invitations to play in various celebrity "park cricket" teams, and the newly renamed Cricket Australia reversed its decision on whether Warne, as a contracted player, should be allowed to play in such matches.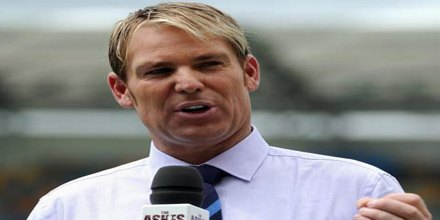 On 13 July 2005, Australia's Nine Network announced it would not renew Warne's commentating contract, worth around A$300,000 annually. Warne had previously been seen as a future member of the Nine cricket commentary team, and had done commentary work during his one-year ban from cricket in 2003. He later rejoined Nine in 2008, and was signed by Sky Sports in 2009.
In 2010, the Nine Network commissioned a chat show hosted by Warne, entitled Warnie. The program debuted on 24 November 2010, with Warne interviewing James Packer. Celebrities interviewed on the programme included then captain of the Australian cricket team Ricky Ponting, and the singers Chris Martin and Susan Boyle. The program experienced spiralling audience figures and was axed before its final scheduled episode, although the network denied that it had been cancelled due to poor ratings.
In February 2016 Warne stated, while appearing on I'm a Celebrity…Get Me Out of Here, that he does not believe in the scientific theory of evolution, and that he thinks humans have descended from "aliens".