Jack Ma – Chinese Business Magnate
Native name: 马云 (Mǎ Yún)
Date of birth: 10 September 1964 (age 52)
Place of birth: Hangzhou, Zhejiang, China
Residence: Hangzhou
Occupation: Founder and Executive Chairman of Alibaba Group
Spouse(s): 张瑛 (Cathy Zhāng Yīng)
Children: 2
Early Life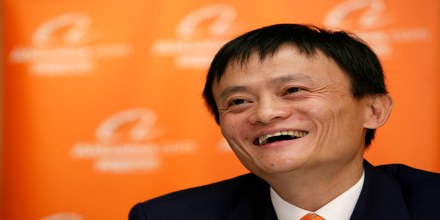 Jack Ma was born on September 10, 1964, in Hangzhou, Zhejiang, China. He is a Chinese business magnate who is the founder and executive chairman of Alibaba Group, a family of successful Internet-based businesses. He is one of the world's greatest living examples of entrepreneurship today. Once a poor lad who survived by guiding tourists, Ma left no stone unturned to rise above his humble condition and achieve success. One of the first steps he took in this regard was to improve his communication skills by learning English. Jack was one of the first few individuals who saw Internet as a business opportunity even at a time when the rest of the world didn't believe in his thoughts. After starting his first venture using a mere $20000, the entrepreneur earned around $800,000 in a matter of just three years.
However, it is the e-commerce based venture, 'Alibaba', which he founded in the early 2000s that catapulted this entrepreneur to global fame. The revenue earned by the firm has helped him reach the zenith of success and made him the richest man in China. He even co-founded a few other similar ventures which were also successful to a great extent; one of these was the e-commerce website called 'Taobao'. Jack has also been a recipient of many awards over the years; a few of these include featuring in world-renowned magazines such as 'Forbes', 'Time' and others.
Childhood and Educational Life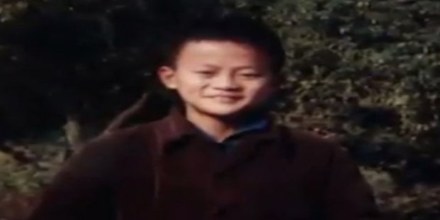 Jack Ma was born Ma Yun in 1964 in Hangzhou during China's Cultural Revolution, during which his family was persecuted because of his grandparents, who were members of the Nationalist party that opposed the Communist party. If few things can characterize Jack Ma's background, education and path to success, they are failure, rejection, fighting, resolve, hard work, agility and vision. All throughout Jack Ma's life, from childhood till building a multibillion-dollar global ecommerce technology giant, he has failed many times, been rejected and called crazy, even by his father who warned him about his unique "dangerous" ideas that could have resulted in his imprisonment in an earlier generation.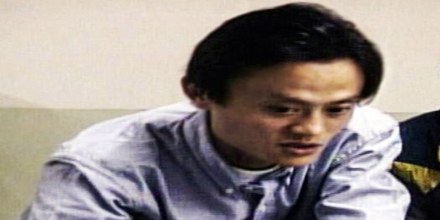 Later in his youth, Ma struggled to attend college. The Chinese entrance exams are held only once a year and it took Ma four years to pass. After that, Ma attended Hangzhou Teacher's Institute (currently known as Hangzhou Normal University) and graduated in 1988 with a B.A. in English. While at school, Ma was the head of student council. After graduation, he became a lecturer of English and International Trade at Hangzhou Dianzi University. He later enrolled at Beijing-based Cheung Kong Graduate School of Business (CKGSB) and graduated in 2006.
Personal Life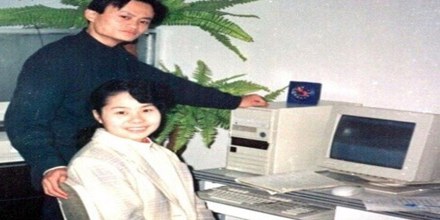 Ma met his wife Zhang Ying when they were studying at Hangzhou Normal University. They married shortly after graduating in the late 1980s. Both began working as teachers. The couple later became parents to two children, a son as well as a daughter.
According to Ma and his assistant, Ma had been studying and practicing Chen-style Tai Chi Chuan, a Chinese martial arts form, in Hangzhou for some time when in 2009 he began studying with Wáng Xī'an, a well-known martial arts master and teacher. In 2011, Ma hired several tournament-winning Tai Chi players to teach at Alibaba. Wang, Jet Li, and Ma teach regular classes at Alibaba, at which attendance by employees is mandatory. Ma's vision, according to his assistant, is that one day people will remember him above all as a Tai Chi master, rather than solely as the founder of China's largest internet company and online shopping website.
Working Career
In the mid 1990's Jack got to know about the existence of the internet and began seeing this new trend in technology as a great business opportunity.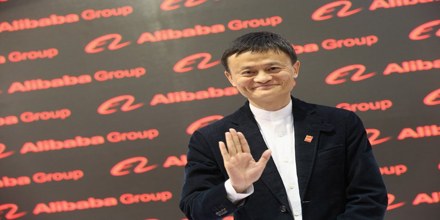 1994, Mr. Ma heard about the Internet. In early 1995, he went to the US and with his friends' help he got introduced to the Internet. During his first encounter he searched the word "beer". Although he found information related to beer from many countries, he was surprised to find none from China. Further, he tried to search for general information about China and again was surprised to find none. So he and his friend created an "ugly" website related to China. Within five hours of creating the website he had received emails from some Chinese wishing to know about him. This is when Ma realized that the Internet had something great to offer.
In April 1995, Mr. Ma, his wife and a friend went around, asked for USD 20,000, and started their first company. Their company was dedicated to creating websites for companies. He named their company "China Yellow Pages." Within three years, his company had made 5,000,000 Chinese Yuan which was equivalent to USD 800,000.
Ma began building websites for Chinese companies with the help of friends in the US. He has said that "the day we got connected to the Web, I invited friends and TV people over to my house," and on a very slow dial-up connection, "we waited three and a half hours and got half a page…. We drank, watched TV and played cards, waiting. But I was so proud. I proved (to my house guests that) the Internet existed." At a conference in 2010, Ma revealed that he has never actually written a line of code nor made one sale to a customer. He acquired a computer for the first time at the age of 33.
His success in the field of internet, led to Jack's appointment as the head of a firm governed by the agency 'China International Electronic Commerce Center', in 1998. He continued working in this IT-based firm for the next one year.
After stepping down from his responsibilities in 1999, Jack founded a company named 'Alibaba' along with many other friends. The intention was to create a website which is more like a one stop shop for business to business transactions.
In October 1999 and January 2000, Alibaba twice won a total of a $25 million foreign venture capital investment. The program was expected to improve the domestic e-commerce market and perfect an e-commerce platform for Chinese enterprises, especially small and medium-sized enterprises (SMEs), to address World Trade Organization (WTO) challenges. Ma wanted to improve the global e-commerce system and from 2003 he founded Taobao Marketplace, Alipay, Ali Mama and Lynx. After the rapid rise of Taobao, eBay offered to purchase the company. However, Ma rejected their offer, instead garnering support from Yahoo co-founder Jerry Yang with a $1 billion investment.
In September 2014 it was reported Alibaba was raising over $25 billion in an initial public offering (IPO) on the New York Stock Exchange. Alibaba became one of the most valuable tech companies in the world after raising $25 billion, the largest initial public offering in US financial history. Ma now serves as executive chairman of Alibaba Group, which is a holding company with nine major subsidiaries: Alibaba.com, Taobao Marketplace, Tmall, eTao, Alibaba Cloud Computing, Juhuasuan, 1688.com, AliExpress.com and Alipay.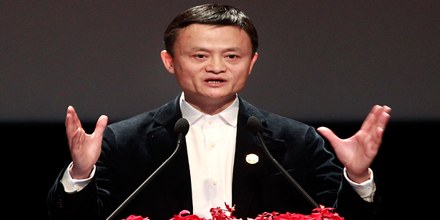 In 2007, in response to worldwide criticism of the practice of killing sharks for their fins, Ma announced that he and his family had "sworn off shark fin soup now and forever." Ma has stated that moment created a newfound interest in environmentalism that would shape his future ethos. In January 2009, Alibaba Group revised its listing policy and banned the sale of shark fin products on all of its e-commerce platforms.
In 2015 Ma made his first purchase of conservation land outside China when he bought a 28,100-acre property named Brandon Park in Paul Smiths, New York, in Adirondack Park for $23 million.
Ma has often been invited to lecture at universities such as the Wharton School at the University of Pennsylvania, Massachusetts Institute of Technology, Harvard University, and Peking University.
As of 2016, Jack Ma is the owner of Château de Sours in Bordeaux, Chateau Guerry in Côtes de Bourg and Château Perenne in Blaye, Côtes de Bordeaux.
On January 09, 2017, Jack Ma talked with President-elect Donald Trump at Trump Tower about how to create 1 million US jobs in five years.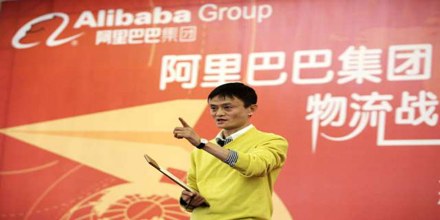 In 2011 it was announced that one of his companies had gained control of Alipay, formerly a subsidiary of Alibaba Group, so as to "comply with Chinese law governing payment companies in order to secure a license to continue operating Alipay. Numerous analysts reported that Ma sold Alipay to himself below market value without notifying the board of Alibaba Group or the other major owners Yahoo and Softbank, while Ma stated that Alibaba Group's board of directors were aware of the transaction. The ownership dispute was resolved by Alibaba Group, Yahoo! and Softbank in July 2011.
Awards, Achievement and Honours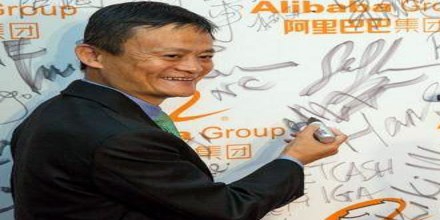 In 2004, China Central Television and its viewers selected Mr. Ma as one of the "Top 10 Business Leaders of the Year".
In Sep 2005, World Economic Forum selected Mr. Ma as a "Young Global Leader". Fortune Magazine also selected him as one of the "25 Most Powerful Businessperson in Asia". Businessweek also selected him as a "Businessperson of the Year" in 2007, and Barron's chose him as one of the 30 "World's Best CEOs" in 2008.
2009 was an eventful year in Jack's life; he secured a spot in 'Time' magazine's list of 'World's 100 Most Influential People'. The internet giant also received the '2009 CCTV Economic Person of the Year: Business Leader of the Decade Award'.
In 2010, Ma was selected by Forbes Asia as one of Asia's Heroes of Philanthropy for his contribution to disaster relief and poverty.
Ma was awarded an honorary doctoral degree by the Hong Kong University of Science and Technology in November 2013.
In 2014 he was ranked as the 30th most powerful person in the world in an annual ranking published by Forbes.
At the 'Asian Awards' ceremony held in 2015, he was felicitated with the 'Entrepreneur of the year' award.