Biography of Charles Brenton Huggins
Charles Brenton Huggins – Canadian-American physician, physiologist, and cancer researcher.
Name: Charles Brenton Huggins
Date of Birth: September 22, 1901
Place of Birth: Halifax Regional Municipality, Canada
Date of Death: January 12, 1997 (aged 95)
Place of Death: Chicago, Illinois, United States
Occupation: Physician, Physiologists
Father: Charles Edward Huggins
Mother: Bessie Maria Spencer
Spouse/Ex: Margaret Wellman (m. 1927)
Children:  2
Early Life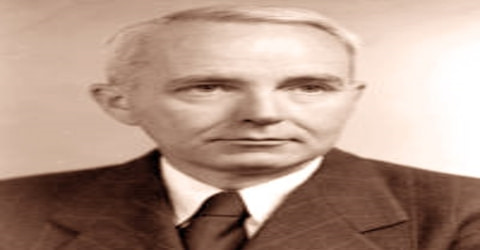 A Canadian-born American surgeon and urologist whose investigations demonstrated the relationship between hormones and certain types of cancer, Charles Brenton Huggins was born on September 22, 1901, in Halifax, Nova Scotia, Canada. He was awarded the 1966 Nobel Prize for Physiology or Medicine for discovering in 1941 that hormones could be used to control the spread of some cancers. This was the first discovery that showed that cancer could be controlled by chemicals. His research yielded a number of valuable ideas and techniques, most notably hormone therapy, the first nontoxic and nonradioactive chemical treatment for cancer.
Such findings of Huggins was the first of its kind in this field that showed chemicals can be applied to control the spreading of this fatal disease and this path-breaking discovery aided in initiating a new era of drug therapy that laid the foundation for advanced treatment of prostate and breast cancer. He conducted his research work on cancer, specializing in prostate cancer at the 'University of Chicago' where he remained a director of the 'Ben May Laboratory for Cancer Research' for nearly two decades. He was a male urological and genital tract specialist and through his investigations, he found that by applying doses of the female hormone estrogen, the actions of the male hormone in a patient can be restricted, which would impede the growth of prostate cancer. Through his investigations, he also displayed the dependency of breast cancers on particular hormones. He succeeded in regressing tumors of a few of his patients by removing the sources of estrogen that is the adrenal glands and the ovaries. Such research work of Huggins paved the way for the development of drugs that prevent estrogen production in the body, thus aiding in the treatment of breast cancer. In 1966 he received the 'Gairdner Foundation International Award'.
Childhood, Family and Educational Life
Charles B. Huggins, in full Charles Brenton Huggins, was born on September 22, 1901, in Halifax, Nova Scotia, Canada to Charles Edward Huggins and Bessie Maria Spencer as their elder son. His father was a pharmacist. Huggins studied in public schools in Halifax.
Huggins was educated at Acadia University (Wolfville, N.S.) and at Harvard University, where he received his M.D. in 1924. He went to the University of Michigan for further training in surgery (1924-27) and then joined the faculty of the University of Chicago, where he served as director of the Ben May Laboratory for Cancer Research from 1951 to 1969.
Personal Life
Charles Brenton Huggins married Margaret Wellman on July 1927. The couple had a son and a daughter. His wife died in 1983.
His son Dr. Charles Edward Huggins was a physician and cryobiologist who helped in developing a procedure of freezing and reusing donated red blood cells in such a way that it can be stored for almost an indefinite period. Charles succumbed to pancreatic cancer at the age of 60 in 1989.
Career and Works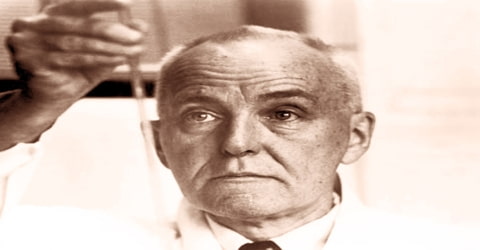 Charles Brenton Huggins spent his internship at the University of Michigan Hospital, and in 1926 became an instructor in surgery at the university's medical school. A year later, in 1927, Huggins became a surgery instructor for the newly opened University of Chicago Medical School, and married Margaret Wellman; the couple had two children. Huggins became an assistant professor in 1929, then an associate professor in 1933 at the 'University of Chicago', the same year he became an American citizen. Huggins held the position till 1933 following which he served as Associate Professor of the university until 1936.
During the 1930s Huggins began his research on cancer, an ailment which at that time was treated by conducting surgery and applying radiation and not by drugs. Though urology had originally been his focus, Huggins became interested in cancer research as early as 1930, when he met the German cancer researcher and Nobel laureate Otto Warburg (1883-1970). Using cells from the male urinary tract and bladder, Huggins began to experiment with changing normal connective tissue elements into the bone. His research soon focused on the role played by chemicals and hormones in the prostate gland, the male accessory reproductive gland located at the base of the urethra. Using dogs as experimental subjects, since they are the only animal other than the man known to develop cancer of the prostate, Huggins developed, in 1939, a procedure for isolating the dogs' prostate glands. This allowed him to analyze and measure glandular secretions, and Huggins went on to study human subjects with prostate cancer.
In 1936 Huggins became a Professor of Surgery at the 'University of Chicago' and served in the position until 1962 following which he served the university as 'William B. Ogden Distinguished Service Professor'. He published a paper in 1941 that displayed the association between the function of the prostate gland and the hormonal system. He discovered that the actions of the male hormone in a patient can be impeded by using female sex hormone estrogen, which would result in the prevention of growth of prostate cancer. Thus hormone estrogen is considered the first medication that can be taken orally as a cure to cancer, which would give a similar effect as removing the testicles surgically. He conducted his first surgery of removing the adrenal glands completely in 1944 as an intense treatment to combat advanced cancer.
In the early 1940s, Huggins found he could retard the growth of prostate cancer by blocking the action of the patient's male hormones with doses of the female hormone estrogen. This research demonstrated that some cancer cells, like normal body cells, are dependent on hormonal signals to survive and grow and that, by depriving cancer cells of the correct signals, the growth of tumors could be slowed down, at least temporarily.
Huggins had meanwhile served briefly as professor of urological surgery and director of the department of urology at Johns Hopkins University in 1946. He soon returned to the University of Chicago, and in 1951 became director of its Ben May Laboratory for Cancer Research, where he served for the next 18 years.
In 1951 Huggins showed that breast cancers are also dependent on specific hormones. By removing the ovaries and adrenal glands, which are the source of estrogen, he could achieve significant tumor regression in some of his patients. Owing to his work, drugs that block the body's production of estrogen became important resources in treating breast cancer. In a 1958 speech before the University of Glasgow, Huggins referred to breast cancer as "one of the noblest of the problems of medicine;" it was around that time he and students D. M. Bergenstal and Thomas Dao developed a treatment for it that involved removal of both ovaries and both adrenal glands.
During the 1950s he began his investigations on breast cancer. He postulated that this ailment is also dependent on particular hormones and removal of the adrenal glands and ovaries, which are the origins of such hormones, can result in substantial reversion of breast cancers of an advanced stage in almost one-third of women who were treated. As it was difficult to ascertain as to which woman would benefit by undergoing endocrine surgery, he requested his colleague, Dr. Elwood V. Jensen to find out a procedure to analyze the estrogen-receptor content of breast cancers and apply that to ascertain response to hormonal treatment. He discovered that breast cancer can be developed quickly by injecting a particular chemical in certain types of rats. He worked on a small lab and conducted his experiments working directly on animals. To devote ample time for his research work, he often tried to avoid administrative responsibilities.
During the 1960s, when scientists debated whether birth-control pills encouraged breast cancer, Huggins analyzed his own work over the preceding decades and found that it did not. Some researchers, in fact, later suggested that the pill actually worked to discourage some forms of cancer. Huggins was the first to use a systemic approach to treat prostate cancer. Huggins was awarded the Nobel Prize in Physiology or Medicine on October 13, 1966.
In 1972 Huggins became the chancellor of the 'Acadia University'. He held the position till 1979 following which he returned back to Chicago. He received honorary degrees from several universities including an M.Sc. from the 'Yale University' in 1947 and a D.Sc. from the 'Washington University' in 1951 and that from the 'Leeds University' in 1953. He remained fellow of many College of Surgeons including the 'Royal College of Surgeons', Edinburgh (1958); the 'Royal College of Surgeons' (hon.) (1959); and the 'American College of Surgeons' (hon.) (1963). He was a member of the 'American Philosophical Society' and the 'National Academy of Sciences'.
Awards and Honor
In 1966 Charles Brenton Huggins was awarded the 'Nobel Prize for Physiology or Medicine' for his contributions in the field of cancer research.
Death and Legacy
On January 12, 1997, Charles Brenton Huggins died at his Chicago home at the age of 95 after several years of ill-health. He is survived by his daughter Emily Wellman Huggins Fine.
Information Source: