Don Bradman (1908-2001) – Australian Cricketer
Full name: Donald George Bradman
Nickname: The Don, The Boy from Bowral, Braddles
Date of birth: 27 August 1908
Place of birth: Cootamundra, New South Wales, Australia
Date of death: 25 February 2001 (aged 92)
Place of death: Kensington Park, South Australia, Australia
Height: 5 ft 8 in (173 cm)
Batting style: Right-handed
Bowling style: Right-arm leg break
Father: George Bradman
Mother: Emily Bradman
Spouse: Jessie Martha Menzies (m. 1932–1997)
Children: Shirley Bradman, John Bradman
Early Life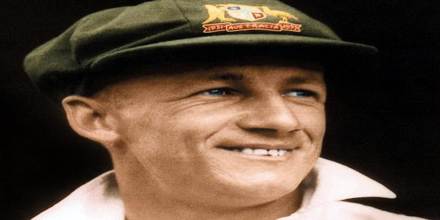 Sir Donald George "Don" Bradman was born on 27 August 1908, in Cootamundra, New South Wales, Australia. He was an Australian cricketer hailed as the greatest Test batsman of all time. In 52 tests he managed 29 hundreds and scored just below 6,000 runs at an average of 99.94. Crazy about cricket from a young age, it comes as no surprise that he rose to become one of the game's everlasting icons. He loved playing cricket as a little boy and devised a game of "solo" cricket to play by himself when he could not find other boys to play with. He was blessed with a natural talent and enduring stamina to play sports and would have, without doubt, excelled at any sport he played. It was his undying love for the game of cricket that made him choose the sport and he enriched the game with his phenomenal achievements. With his unwavering concentration and powerful strokes, he set many records and won numerous games for his team. The World War II forced him out of the game for a short while but he returned with a vengeance to create one of the most formidable Australian teams to ever have existed. Today, decades after his retirement, his name still continues to inspire aspiring cricketers all over the world.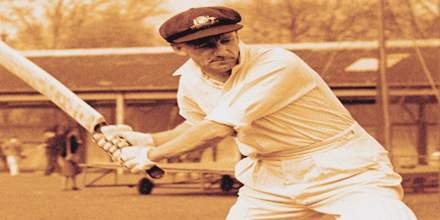 Donald Bradman was so dominant that the English team resorted to 'bodyline' bowling on the Australian tour of 1933. It was in the era of the great depression, when cricket provided a relief from the gloom of the Great Depression. The Australians were up in arms at the 'uncricket' like nature of the English bowling. The tactics were criticised back in England and were even raised in parliament. Don Bradman finished the series with an average of 'only' 53. If it had not been for the second world war, Don Bradman's career would have been even more amazing.
A complex, highly driven man, not given to close personal relationships, Bradman retained a pre-eminent position in the game by acting as an administrator, selector and writer for three decades following his retirement. Even after he became reclusive in his declining years his opinion was highly sought, and his status as a national icon was still recognised—more than 50 years after his retirement as a Test player, in 2001, Prime Minister John Howard of Australia called him the "greatest living Australian". Bradman's image has appeared on postage stamps and coins, and a museum dedicated to his life was opened while he was still living. On the centenary of his birth, 27 August 2008, the Royal Australian Mint issued a $5 commemorative gold coin with Bradman's image, and on 19 November 2009, he was inducted into the ICC Cricket Hall of Fame.
Childhood and Educational Life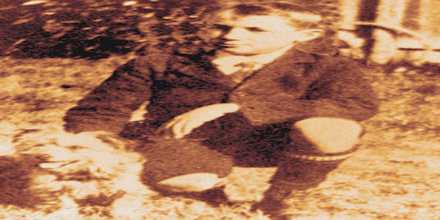 Donald George Bradman was born on 27 August 1908, in New South Wales, Australia, as the youngest child of George and Emily Bradman. He had a brother, Victor, and three sisters—Islet, Lilian and Elizabeth May.
He loved playing cricket from a young age. Athletic and naturally talented, he even devised a game of solo cricket using a cricket stump for a bat and a golf ball.
He used to play cricket for his school team while studying at Bowral Public School, and scored his first century when he was just 12 years old.
He left school in 1922 and started working for a local real estate agent. Luckily his employer understood Bradman's passion for cricket and gave him time off whenever he needed.
Personal Life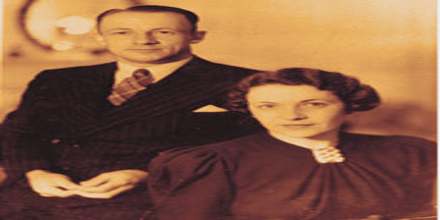 Bradman first met Jessie Martha Menzies in 1920 when she boarded with the Bradman family, to be closer to school in Bowral. The couple married at St Paul's Anglican Church at Burwood, Sydney on 30 April 1932. She was a pillar of support to him and the couple complemented each other perfectly in their 65-year long marriage.
They experienced personal tragedy in raising their children: their first-born son died as an infant in 1936, their second son, John (born in 1939) contracted polio, and their daughter, Shirley, born in 1941, had cerebral palsy from birth.
Bradman's reclusiveness in later life is partly attributable to the ongoing health problems of his wife, particularly following the open-heart surgery Jessie underwent in her 60s. Lady Bradman died in 1997, aged 88, from cancer.
Playing Career
Bradman made his first-class debut at the Adelaide Oval when he was 19. He marked his entry with a smashing performance with the bat, scoring 118 runs. In the final match of the season, he made his first century at the SCG, against the Sheffield Shield champions Victoria. Despite his potential, Bradman was not chosen for the Australian second team to tour New Zealand.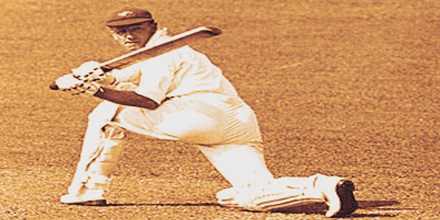 He played his first Test match in November 1928 against England. Even though his performance in his test debut was poor he displayed his potential in the third test of the series scoring 79 and 112, and thus becoming the youngest player at the time to make a Test century.
Playing in only his tenth first-class match, Bradman, nicknamed "Braddles" by his teammates, found his initial Test a harsh learning experience.
He was chosen to play the 1930 Ashes series against England and hit 131 in the first test match and went on to make 254 runs in the second test. Maintaining his glorious form he hit two centuries, one each in each of the innings in the third test. He made a triple century in the third test and a double century in the fourth and final test. Australia won the Ashes.
During the 1930s when the world was reeling under the Great Depression, Australia's sporting achievements came as a welcome respite. His popularity soared high during this period.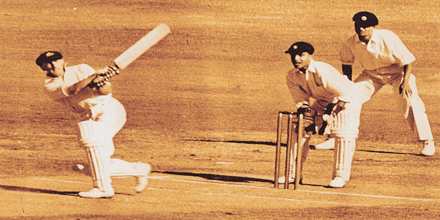 Bradman completed the season with 1,690 first-class runs, averaging 93.88, and his first multiple century in a Sheffield Shield match, 340 not out against Victoria, set a new ground record for the SCG. Bradman averaged 113.28 in 1929–30.
In 1930–31, against the first West Indian side to visit Australia, Bradman's scoring was more sedate than in England—although he did make 223 in 297 minutes in the Third Test at Brisbane and 152 in 154 minutes in the following Test at Melbourne. However, he scored quickly in a very successful sequence of innings against the South Africans in the Australian summer of 1931–32. For NSW against the tourists, he made 30, 135 and 219. In the Test matches, he scored 226 (277 minutes), 112 (155 minutes), 2 and 167 (183 minutes); his 299 not out in the Fourth Test, at Adelaide, set a new record for the highest score in a Test in Australia. Australia won nine of the ten Tests played over the two series.
The 1932-33 Ashes series held in Australia proved to be the toughest series of the Bradman's career. In order to combat the batting skills of Don Bradman, English captain Douglas Jardine employed 'Bodyline' tactics. It involved bowling the cricket ball towards the body of the batsman on the line of the leg stump. The tactic was considered to be intimidatory and physically threatening. The tactic was quite successful in curbing run-making ability of Bradman; his batting average in the series was 56. England won the series.
He performed exceptionally well in the 1938 tour of England. He played 26 innings in this tour and amassed a staggering 13 centuries!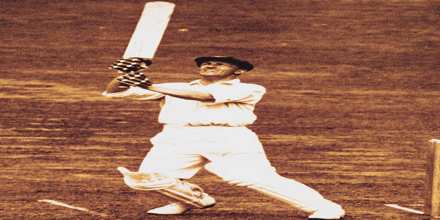 During the 1938 tour of England, Bradman played the most consistent cricket of his career. He needed to score heavily as England had a strengthened batting line-up, while the Australian bowling was over-reliant on O'Reilly. Grimmett was overlooked, but Jack Fingleton made the team, so the clique of anti-Bradman players remained. Playing 26 innings on tour, Bradman recorded 13 centuries (a new Australian record) and again made 1,000 first-class runs before the end of May, becoming the only player to do so twice. In scoring 2,429 runs, Bradman achieved the highest average ever recorded in an English season: 115.66.
The Second World War ate up the golden period of his career. He joined the Royal Australian Air Force in 1940 and was deemed fit for air crew duty. But he was soon transferred to the army and given the rank of Lieutenant. He was posted to the Army School of Physical Training and the physical stress of this job affected his health severely, causing him to be invalided out of service in 1941.
After the war, he was able to return to the national side. His final tour was the 1948 tour of England, which captivated a nation. It was said, Bradman was second only to Churchill in the degree of fame. Despite his waning powers, he still managed to score 11 centuries and 2,432 runs on tour. The Australians won the tour 4-0. In the last test at Lords, Bradman went out to bat with an average of 101. He was given a standing ovation as he left the famous Lords pavilion. But, he was bowled for 0. England lost by an innings and he never batted again.
After retirement Sir Donald Bradman remained a great ambassador for the sport. He was knighted for his services to cricket and remained open to an adoring public, even though he remained publicity shy throughout the period. In 2001, the Australian Prime Minister, John Howard, said he was the greatest living Australian.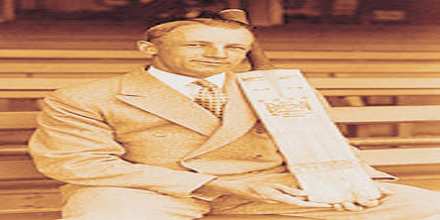 Test records
Bradman still holds the following significant records for Test match cricket:
Highest career batting average (minimum 20 innings): 99.94
Highest series batting average (4 or more Test series): 201.50 (1931–32) and second highest 178.75 (1947–48)
Highest ratio of centuries per innings played: 36.25% (29 centuries from 80 innings)
Highest ratio of double centuries per innings played: 0% (12 double centuries from 80 innings)
Highest 5th wicket partnership: 405 (with Sid Barnes, 1946–47)
Highest score by a number 7 batsman: 270 (1936–37)
Most runs against one opponent: 5,028 (v England)
Most runs in one series: 974 (1930)
Most times of scoring a century in a single session of play: 6 (1 pre lunch, 2 lunch-tea, 3 tea-stumps)
Most runs in one day's play: 309 (1930)
Most double centuries: 12
Most double centuries in a series: 3 (1930)
Most triple centuries: 2 (equal with Chris Gayle, Brian Lara and Virender Sehwag)
Most consecutive matches in which he made a century: 6 (the last three Tests in 1936–37, and the first three Tests in 1938)
Fewest matches required to reach 1000 (7 matches), 2000 (15 matches), 3000 (23 matches), 4000 (31 matches), 5000 (36 matches) and 6000 (45 matches) Test runs.
Fewest innings required to reach 2000 (22 innings), 3000 (33 innings), 4000 (48 innings), 5000 (56 innings) and 6000 (68 innings) Test runs.
Ilness, Death and Legacy
In his farewell season for NSW, Bradman averaged 132.44, his best yet. He was appointed vice-captain for the 1934 tour of England. However, "he was unwell for much of the (English) summer, and reports in newspapers hinted that he was suffering from heart trouble". Although he again started with a double century at Worcester, his famed concentration soon deserted him.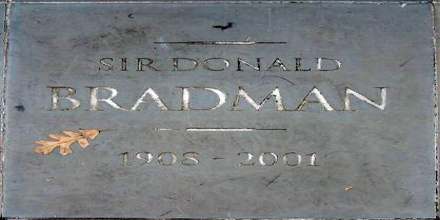 After his wife's death in 1997, Bradman suffered "a discernible and not unexpected wilting of spirit". The next year, on his 90th birthday, he hosted a meeting with his two favourite modern players, Shane Warne and Sachin Tendulkar, but he was not seen in his familiar place at the Adelaide Oval again. Hospitalised with pneumonia in December 2000, he returned home in the New Year and died there on 25 February 2001, aged 92.
A memorial service to mark Bradman's life was held on 25 March 2001 at St Peter's Anglican Cathedral, Adelaide.
As early as 1939, Bradman had a Royal Navy ship named after him. Built as a fishing trawler in 1936, the HMS Bradman was taken over by the Admiralty in 1939, but was sunk by German aircraft the following year.
In the 1963 edition of Wisden Cricketers' Almanack, Bradman was selected by Neville Cardus as one the Six Giants of the Wisden Century. This was a special commemorative selection requested by Wisden for its 100th edition. The other five players chosen were: Sydney Barnes, W. G. Grace, Jack Hobbs, Tom Richardson and Victor Trumper.
Awards & Achievements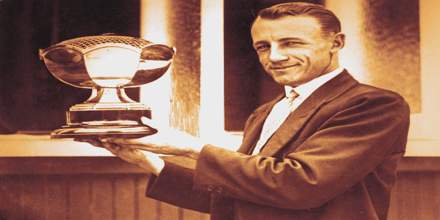 Bradman made 6996 runs in 52 Test Matches (80 Innings) at an average of 99.94. He scored 29 test centuries, which was a world record at that time.
Bradman's record of 974 runs in a series is the most by any player in Test history and it still stands today.
He was made a Knight Bachelor in 1949 in recognition of his services to cricket, becoming the only Australian cricketer to be so honored.
The Australian government awarded him the Companion of the Order of Australia (AC), "in recognition of service to the sport of cricket and cricket administration" in 1979.
In 2000 he was voted the greatest cricketer of the 20th century by Wisden Cricket Almanack, decided unanimously by the 100 judges.