Sergey Brin – Computer Scientist, Internet Entrepreneur
Full name: Sergey Mikhaylovich Brin
Date of birth: August 21, 1973 (age 43)
Place of birth: Moscow, Russian SFSR, Soviet Union
Residence: Los Altos, California, U.S.
Nationality: American
Citizenship: American, Soviet (1973–79)
Occupation: Computer scientist, Internet entrepreneur
Father: Michael Brin
Mother: Eugenia Brin
Spouse(s): Anne Wojcicki (m. 2007; div. 2015)
Children: Chloe Wojin, Benji Wojin
Early Life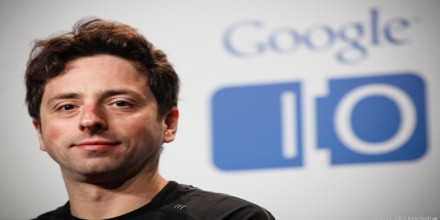 Sergey Brin was born on August 21, 1973, in Moscow, Russia. He is a Soviet-born American computer scientist and internet entrepreneur, who, along with Larry Page, co-founded Google Inc in 1998. Brin migrated to the U.S from the Soviet Union, at a young age. He studied mathematics and computer science in college before going to the Stanford University to pursue a PhD in computer science. As a research scholar, his areas of interests included extraction of information from unstructured sources, search engines, and data mining of large collections of data. He met fellow research scholar Larry page with whom he worked on a research project. The two men connected on the intellectual level and started experimenting with their new designs of search engines in the university computers. Initially, their project was called 'BackRub', and it was funded through the National Science Foundation. Together Brin and Page developed the PageRank algorithm, which is used by Google to rank web pages. The successful running of their project for many months on the University computers convinced the duo to start their own company. They both put their doctoral studies on hold and with financial investment in the form of a $100,000 cheque from Sun Microsystems co-founder, Andy Bechtolsheim, formally incorporated their company, Google Inc, in California.
The Economist referred to Brin as an "Enlightenment Man", and as someone who believes that "knowledge is always good, and certainly always better than ignorance", a philosophy that is summed up by Google's mission statement, "Organize the world's information and make it universally accessible and useful," and unofficial, sometimes controversial motto, "Don't be evil".
Childhood and Educational Life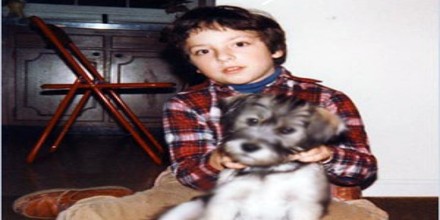 Sergey Brin was born in Moscow in the Soviet Union, to Russian Jewish parents, Yevgenia and Mikhail Brin, both graduates of Moscow State University (MSU). His father is a mathematics professor at the University of Maryland, and his mother a researcher at NASA's Goddard Space Flight Center. His family emigrated to the United States to escape Jewish persecution in 1979.
Brin attended Paint Branch Montessori School in Maryland. His father encouraged him to study mathematics at home.
He attended Eleanor Roosevelt High School in Greenbelt, Maryland. In September 1990 Brin enrolled in the University of Maryland, where he received his Bachelor of Science from the Department of Computer Science in 1993 with honors in computer science and mathematics, which is part of the University of Maryland College of Computer, Mathematical, and Natural Sciences.
Brin began his graduate study in computer science at Stanford University on a graduate fellowship from the National Science Foundation. In 1993, he interned at Wolfram Research, the developers of Mathematica. As of 2008 he was on leave from his PhD studies at Stanford.
Personal Life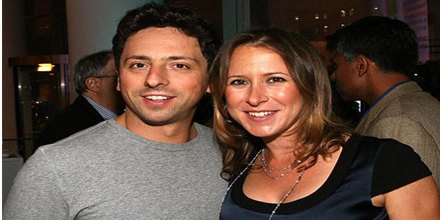 Sergey Brin was married to 23andMe co-founder Anne Wojcicki from 2007 until they separated in 2013 and finally divorced in 2015. They had a son together in December 2008 and a daughter in late 2011. Brin had an affair with Google Glass marketing manager Amanda Rosenberg. Brin and his ex-wife also run The Brin Wojcicki Foundation.
Professional Career
Google
As a research project at Stanford University, Brin and Page created a search engine that listed results according to the popularity of the pages, after concluding that the most popular result would often be the most useful. They called the search engine Google after the mathematical term "googol," which is a 1 followed by 100 zeros, to reflect their mission to organize the immense amount of information available on the Web.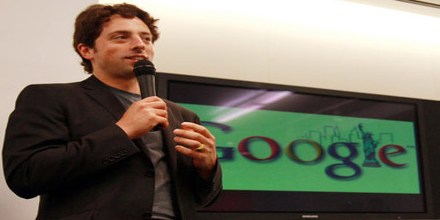 Page and Brin used the former's basic HTML programming skills to set up a simple search page for users, as they did not have a web page developer to create anything visually elaborate. They also began using any computer part they could find to assemble the necessary computing power to handle searches by multiple users. As their search engine grew in popularity among Stanford users, it required additional servers to process the queries. In August 1996, the initial version of Google, still on the Stanford University website, was made available to Internet users.
After raising $1 million from family, friends and other investors, the pair launched the company in 1998. Headquartered in the heart of California's Silicon Valley, Google held its initial public offering in August 2004, making Brin and Page billionaires. Google has since become the world's most popular search engine, receiving an average of more than a trillion searches a day in 2016.
He is working on other, more personal projects that reach beyond Google. For example, he and Page are trying to help solve the world's energy and climate problems at Google's philanthropic arm, Google.org, which invests in the alternative energy industry to find wider sources of renewable energy. The company acknowledges that its founders want "to solve really big problems using technology"
In 2006, Google purchased the most popular website for user-submitted streaming videos, YouTube, for $1.65 billion in stock.
In 2004, he and Page were named "Persons of the Week" by ABC World News Tonight. In January 2005 he was nominated to be one of the World Economic Forum's "Young Global Leaders". In June 2008, Brin invested $4.5 million in Space Adventures, the Virginia-based space tourism company. His investment will serve as a deposit for a reservation on one of Space Adventures' proposed flights in 2011. Space Adventures, the only company that sends tourists to space, has sent five of them so far.
Brin and Page jointly own a customized Boeing 767-200 and a Dornier Alpha Jet, and pay $1.3 million a year to house them and two Gulfstream V jets owned by Google executives at Moffett Federal Airfield. The aircraft have had scientific equipment installed by NASA to allow experimental data to be collected in flight.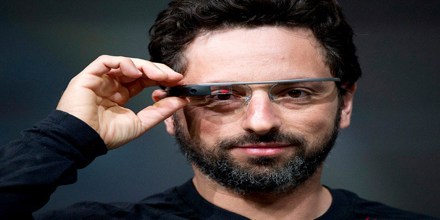 On January 12, 2010, Google reported a large cyber attack on its computers and corporate infrastructure that began a month earlier, which included accessing two Gmail accounts and the theft of Google's intellectual property. After the attack was determined to have originated in China, the company stated that it would no longer agree to censor its search engine in China and may exit the country altogether. David Drummond, Google's Senior Vice President of Corporate Development, reported that "a primary goal of the attackers was accessing the Gmail accounts of Chinese human rights activists, but that the attack also targeted 20 other large companies in the finance, technology, media and chemical sectors." It was later reported that the attack had also targeted "one of Google's crown jewels, a password system that controls access by millions of users worldwide".
In 2012, Google unveiled its futuristic Google Glass, a type of wearable eyeglass-computer which featured touchpad and voice control, a LED illuminated display and a camera, to the public. While touted as the latest "it" in tech toys, concerns over privacy and safety and a lack of a clear purpose in everyday life ultimately stymied its success in the commercial market. Its technology however has been applied for several uses in healthcare, journalism and the military.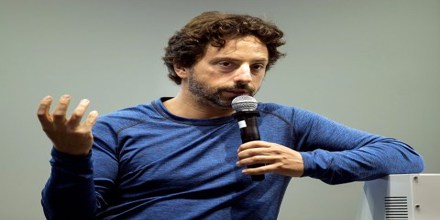 Brin was also involved in the Google driverless car project. In September 2012, at the signing of the California Driverless Vehicle Bill, Brin predicted that within five years, robotic cars will be available to the general public.
On August 10, 2015, Brin and Page announced that Google and its divisions were being restructured under the umbrella of a new parent company called Alphabet, with Brin and Page serving as Alphabet's respective president and CEO.
In November 2016, Brin was ranked No. 13 on Forbes' "Billionaires" list, and No. 10 among U.S. billionaires who made the list. According to Forbes.com, as of November 2016, Brin's net worth was $37.9 billion. As director of special projects at Google, Brin shared the company's day-to-day responsibilities with Page, who served as Google's CEO, and Eric Schmidt, executive chairman of the company.
Awards and Honours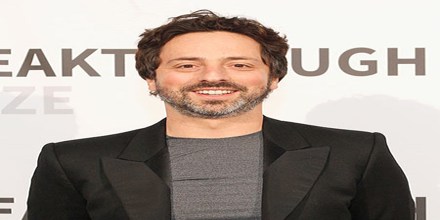 In 2002, Brin, along with Larry Page, was named the MIT Technology Review TR100, as one of the top 100 innovators in the world under the age of 35.
In 2003, both Brin and Page received an honorary MBA from IE Business School "for embodying the entrepreneurial spirit and lending momentum to the creation of new businesses…"
In 2003, Brin and Page were both Award Recipients and National Finalists for the EY Entrepreneur of the Year Award
In 2004, they received the Marconi Foundation Prize, the "Highest Award in Engineering", and were elected Fellows of the Marconi Foundation at Columbia University.
In 2004, Brin received the Academy of Achievement's Golden Plate Award with Larry Page at a ceremony in Chicago, Illinois.
In November 2009, Forbes decided Brin and Page were the fifth most powerful people in the world. Earlier that same year, in February, Brin was inducted into the National Academy of Engineering, which is "among the highest professional distinctions accorded to an engineer and honors those who have made outstanding contributions to engineering research, practice…". He was selected specifically, "for leadership in development of rapid indexing and retrieval of relevant information from the World Wide Web".