Biography of John Monash
John Monash – Australian civil engineer and soldier.
Name: Sir John Monash
Date of Birth: 27 June 1865
Place of Birth: Melbourne, Australia
Date of Death: 8 October 1931 (aged 66)
Place of Death: Melbourne, Australia
Occupation: Engineer, Soldier
Father: Louis Monash
Mother: Bertha, née Manasse
Spouse/Ex: Hannah Victoria Moss (m. 1891-1920)
Children: 1
Early Life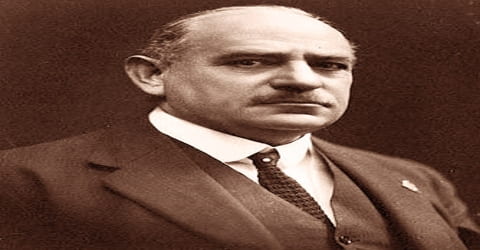 An Australian civil engineer and soldier, best known for his role as commander of the Australian army corps in France during World War I, John Monash was born on 27th June 1865, in Dudley Street, West Melbourne, Victoria, the son of Louis Monash and his wife Bertha, née Manasse. Monash was the commander of the 13th Infantry Brigade before the war and then, shortly after its outbreak, became commander of the 4th Brigade in Egypt, with whom he took part in the Gallipoli campaign.
Monash was brilliant as a student and his family provided him with the necessary opportunity which helped him pursue higher education. He earned degrees in various subjects such as law, arts, and engineering. He even pursued a career as a civil engineer and earned a living. However, after his enrolment at the 'Melbourne University Regiment,' a steep shift occurred in his career. The commencement of the World War marked the beginning of his military career. He did not receive much training in military affairs nor on warfare. Even then, he exerted immense leadership qualities as a military chief and organized his troops in such a way that proved beneficial. He even trained his troops and prepared them for the impending battles.
Monash took charge of the newly raised 3rd Division in northwestern France in July 1916 and in May 1918 became commander of the Australian Corps, at the time the largest corps on the Western Front. The successful Allied attack at the Battle of Amiens on 8th August 1918, which expedited the end of the war, was planned by Monash and spearheaded by British forces including the Australian and Canadian Corps under Monash and Arthur Currie. Monash is considered one of the best Allied generals of the First World War and the most famous commander in Australian history.
His personality provided zeal to the army to audaciously combat with the enemies and fight until the end. His organizational qualities were admired by his troops as well as his seniors and even earned him several international recognition. Owing to his training and warring tactics, many major and decisive battles were won by the allied forces. Even after the war over, he was bestowed with many important offices which he retained till his death.
Childhood, Family and Educational Life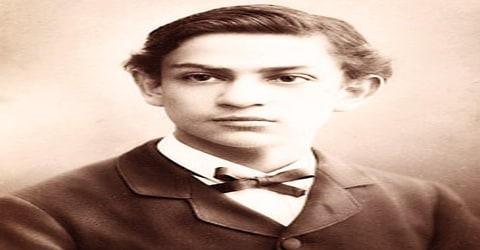 John Monash, in full General Sir John Monash, GCMG, KCB, VD (ˈmɒnæʃ), was born on 27th June 1865, to Louis Monash and Bertha, née Manasse, in West Melbourne, Victoria. The family's native language was German, and as a result, Monash became fluent in speaking and writing German. His family relocated to a small town called Jariderie in South Wales whereby his father owned a store.
Monash attended the state school and his intelligence was recognized. He was educated under Alexander Morrison at Scotch College, Melbourne, where he passed the matriculation examination when only 14 years of age. At age 16, he was the dux of the school. Monash graduated from the University of Melbourne: a Master of Engineering in 1893; a Bachelor of Arts and Bachelor of Laws in 1895, and a Doctor of Engineering in 1921.
Personal Life
In 1891 Sir John Monash married Hannah Victoria Moss. The couple was blessed with a child named Bertha. A year after the World War was over, his wife died of a fatal disease.
Sir John Monash is the author of a book called `The Australian Victories in France' that was published in 1920.
Career and Works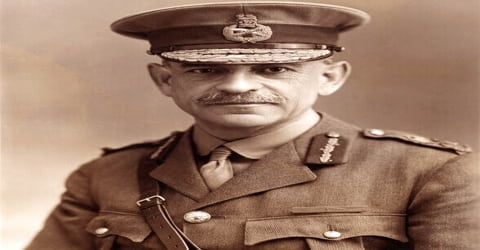 John Monash began his career by working as a civil engineer and played a major role in introducing reinforced concrete to Australian engineering practice. He initially worked for private contractors on the bridge and railway construction, and as their advocate in contract arbitrations. Following a period with the Melbourne Harbour Trust, in 1894 he entered into a partnership with J. T. N. Anderson as consultants and contractors. When the partnership was dissolved in 1905 he joined with the builder David Mitchell and industrial chemist John Gibson to form the Reinforced Concrete & Monier Pipe Construction Co, and in 1906 with them and businessmen from South Australia, to form the S. A. Reinforced Concrete Co. He took a leading part in his profession and became president of the Victorian Institute of Engineers and a member of the Institution of Civil Engineers, London.
During his work as an engineer, Monash was able to attain membership of `Institute of civil engineers' in London. More so, John Monash became part of `Victorian Institute of Engineers' and later became their president.  He then joined `Melbourne University Regiment.'
In 1884, John Monash joined the university company of the militia and he became a lieutenant in the North Melbourne battery in 1887. He was promoted to captain in 1895, major in 1897, and in 1906 he became a lieutenant-colonel in the intelligence corps. He was colonel commanding the 13th Infantry Brigade in 1912.
At the onset of World War I, in 1914, Monash assumed the role of chief censor in Australia and later, after the formation of the 'Australian Imperial Force' he was elected to the '4th Infantry Brigade' as the commander. This brigade comprised of four battalions namely the 13th, 14th, 15th and 16th. This brigade was trained by Monash and they set sail in December the same year.
Monash's Brigade arrived in Egypt in 1915, and they were based in the Heliopolis area. They worked briefly under Major General Alexander Godley who was in charge of the whole 'New Zealand and Australian Division.' After a period of training, in April, the brigade took part in the Gallipoli campaign against the Turks. Assigned the role of the divisional reserve, Monash came ashore early on 26th April. The brigade initially defended the line between Pope's Hill and Courtney's Post, and the valley behind this line became known as "Monash Valley". There he made a name for himself with his independent decision-making and his organizational ability. He was promoted to brigadier general in July, although the news was marred by spiteful rumors that were passed in Cairo, Melbourne, and London about him being a "German spy".
In 1916-17 John Monash commanded a division on the Western Front. He was not a frontline general. Instead, his extensive and successful business experience led him to emphasize planning and organization. He favored using technical and mechanical resources tanks, artillery, and aircraft to relieve the infantry as much as possible of the burden of fighting its way forward. Monash took command of the Australian Corps in March 1918, and on July 4 he tested his theory of the semi-mobile managed the battle in a small-scale attack at Le Hamel, France. Its outstanding success led Monash to develop a more comprehensive plan for a sustained offensive, which shaped the general British plan as well. From August 8 until its withdrawal from the line in October, the Australian Corps was in almost continuous combat as the spearhead of the British Expeditionary Force's advance to victory.
John Monash was involved in various battles for example 'First Battle of Passchendaele' and `Battle of Messines.' Later, he served as a lieutenant general in 1918 and commander in charge of the 'Australian Corps.'  John had vast knowledge in tanks, artillery, and aircraft among others but lacked formal military training.  Also, John had exceptional leadership skills, and in 1918, he guided his troops in association with other forces, and they were able to win the 'Battle of Hammel' and the 'Battle of the Amiens.' John registered many battle victories in 1918 in various areas.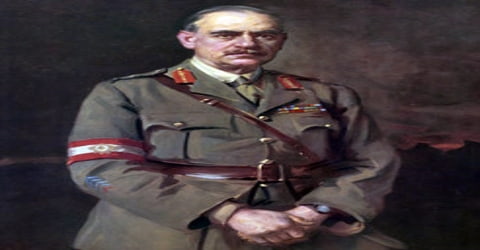 However, the most important highlight of 1918 was John Monash's contribution towards the 'Battle of Hindenburg Line' which was a sign of the war nearing its end. In October 1918, a German prince and politician Prince Maximilian of Baden requested for an armistice. Monash was elected as the Director-General of 'Repatriation and Demobilisation' department which was constructed after the war was over. He also headed the 'State Electricity Commission of Victoria' in 1920. Monash was one of the founding members of the 'Rotary Club of Melbourne', and also presided over the organization 'Zionist Federation' of both Australia and New Zealand.
John Monash returned to Australia on 26 December 1919 to an enthusiastic welcome. Shortly after his return, on 27th February 1920, Monash's wife, Vic, died of cervical cancer. Later, Monash worked in prominent civilian positions, the most notable being the head of the State Electricity Commission of Victoria (SECV) from October 1920. He was also vice-chancellor of the University of Melbourne from 1923 until his death eight years later. Monash was a founding member of the Rotary Club of Melbourne, Australia's first Rotary Club, and served as its second president (1922-23). He resumed office for the rest of his life.
Awards and Honor
Sir John Monash was made 'Knight Grand Cross of the order of St Michael and St George' in 1919 after receiving the 'Knight Commander of the Order of the Bath' award.
Monash was made the 'Grand Officer of the Légion d'honneur' and was also honored with the 'Croix de Guerre' by France. This prominent General was also made the 'Grand Officer of the Order of the Crown' (Grand-Officier Ordre de la Couronne) and honored with the 'Croix de Guerre' by Belgium.
The United States bestowed him with the 'Distinguished Service Medal' which is given to individuals who excel in their services towards the United States military.
Death and Legacy
On 8th October 1931, Sir John Monash died in Melbourne from a heart attack, and he was given a state funeral. He was at 66. At his funeral was attended by approximately 300,000 people who mourned his death. He was given a gun salute in the state funeral and his resting place is in 'Brighton General Cemetery'. He was survived by his daughter, Bertha (1893-1979).
John Monash is mostly remembered for his executive leadership skills rather than military qualities and always organized his soldiers in a way that was always strategic and beneficial. Courtesy of his training techniques and warring tactics, Monash enabled many important battles to be won. He was always respected and admired by not only his soldiers but many seniors. Postwar, Monash was still a respectable public figure and was appointed in various vital offices. Apart from his successful military career, Monash had university degrees in law arts, and engineering Monash worked as a civil engineer for a while.
Monash played a significant role in World War I, and he is credited as being one of the best generals on the Western Front, Europe. His organizational skills were remarkable and he was also concerned about the welfare of his troops. Even during the battles, he reportedly managed to provide his troops with hot meals. He was instrumental in some of the major battles won by the allied forces in the war like the 'Battle of Hamel' and the 'Battle of the Hindenburg Line'.
According to author Colin MacInnes, as recounted by Sir John Monash's biographer, Geoffrey Serle, Monash's "presence and prestige…made anti-Semitism…impossible in Australia". He is also honored in a Cantata for chorus, soloists and orchestra called Peace – A Cantata for John Monash by composer/conductor Dr. David Ian Kram.
Information Source: