Biography of Peter Sellers
Peter Sellers – English film actor, comedian, and singer.
Name: Richard Henry Sellers
Date of Birth: September 8, 1925
Place of Birth: Portsmouth, United Kingdom
Date of Death: July 24, 1980
Place of Death: Middlesex Hospital, London, United Kingdom
Occupation: Actor, Comedian, Singer
Father: William Sellers
Mother: Agnes Doreen
Spouse/Ex: Anne Howe (m. 1951-1963), Britt Ekland (m. 1964-1968), Miranda Macmillan (m. 1970-1974), Lynne Frederick (m. 1977–1980)
Early Life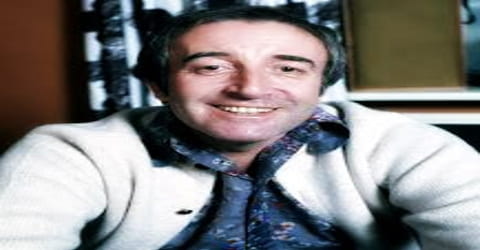 Peter Sellers, versatile English comic actor whose astonishing range of characters earned him international stardom at a time when rigid typecasting was usual, was born on 8 September 1925, in Southsea, a suburb of Portsmouth. He was an incredibly versatile actor, playing Chief Inspector Clouseau in the Pink Panther films with as much ease as Clare Quilty in Lolita. Stanley Kubrick asked him to play three roles in Dr. Strangelove for which he was nominated for an Academy Award. He also released two comedy records, controversial for including material involving the royal family.
Peter Sellers is best remembered for playing the role of 'Inspector Jacques Clouseau' in 'The Pink Panther'. A versatile actor who was capable of portraying multiple characters, Sellers, was perhaps the only one of his kind. A genius from the start, he was described once as "the master of playing men who have no idea how ridiculous they are", by none other than his biographer, Ed Sikov. Technically, he was perfect, making almost all of his performances impeccable. He was admired for his instant changeability, in terms of character portrayal, over and over again, a trait found in very few actors. In a career spanning three decades, he evolved a lot as an actor, with astounding performances, almost every single time. Sadly, his life behind the screen was not very glorious. He had stints of depression and was a victim of borderline personality disorder.
Sellers began his film career during the 1950s. Although the bulk of his work was comedic, often parodying characters of authority such as military officers or policemen, he also performed in other film genres and roles. Films demonstrating his artistic range include I'm All Right Jack (1959), Stanley Kubrick's Lolita (1962) and Dr. Strangelove (1964), What's New, Pussycat? (1965), Casino Royale (1967), The Party (1968), Being There (1979) and five films of the Pink Panther series (1963–78). Sellers's versatility enabled him to portray a wide range of comic characters using different accents and guises, and he would often assume multiple roles within the same film, frequently with contrasting temperaments and styles. Satire and black humor were major features of many of his films, and his performances had a strong influence on a number of later comedians. Sellers was nominated three times for an Academy Award, twice for the Academy Award for Best Actor, for his performances in Dr. Strangelove and Being There, and once for the Academy Award for Best Live Action Short Film for The Running Jumping & Standing Still Film (1959). He won the BAFTA Award for Best Actor in a Leading Role twice, for I'm All Right Jack and for the original Pink Panther film, The Pink Panther (1963) and was nominated as Best Actor three times. In 1980 he won the Golden Globe Award for Best Actor Motion Picture Musical or Comedy for his role in Being There and was previously nominated three times in the same category. Turner Classic Movies calls Sellers "one of the most accomplished comic actors of the late 20th century."
Three out of his four marriages were disastrous and therefore, short-lived. However, he shoved all of his personal issues when it came to his work and gave his best. Unfortunately, his failing health kept on posing threats and he passed away unexpectedly at the age of 54, after succumbing to a massive heart attack. He had survived several heart attacks before, but not the last one.
Childhood, Family and Educational Life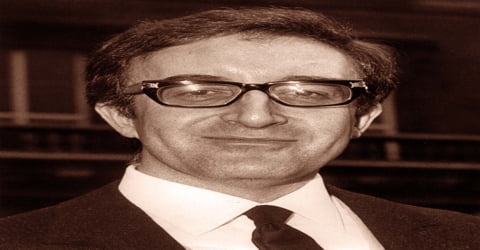 Peter Sellers, original name Richard Henry Sellers, was born on September 8, 1925, Southsea, England. His parents were Yorkshire-born William "Bill" Sellers (1900–62) and Agnes Doreen "Peg" (née Marks, 1892–1967). Both were variety entertainers; Peg was in the Ray Sisters troupe.
With the outbreak of the Second World War in 1939, St Aloysius College was evacuated to Cambridgeshire. Because his mother did not allow Sellers to go, his formal education ended at fourteen. Early in 1940, the family moved to the north Devon town of Ilfracombe, where Sellers's maternal uncle managed the Victoria Palace Theatre; Sellers got his first job at the theatre, aged fifteen, starting as a caretaker. He was steadily promoted, becoming a box office clerk, usher, assistant stage manager, and lighting operator. He was also offered some small acting parts. Working backstage gave him a chance to study actors such as Paul Scofield. He became close friends with Derek Altman, and together they launched Sellers's first stage act under the name "Altman and Sellers", consisting of playing ukuleles, singing, and telling jokes.
At the age of 18, Sellers entered the Royal Air Force during World War II. There he began part of a group of entertainers who performed for the troops. Sellers played his drums and did dead-on impersonations of some of the officers. After the war, he struggled to launch his comic career for several years.
Personal Life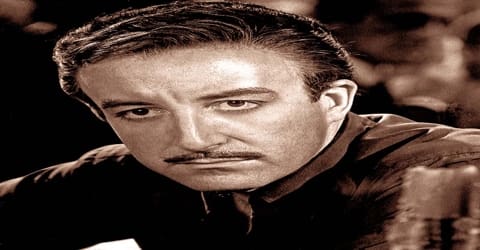 The actor Peter Sellers married four times and his first wife was Anne Howe, to whom he got married on 15 September 1951. He had two children, Michael (1954) and Sarah (1958). After the marriage with Anne broke in 1962, he married Britt Ekland, a Swedish actress on 19 February 1964. The couple had a daughter in 1965 before their divorce in 1968.
On 24 August 1970, Sellers got married for the third time to a twenty-three-year-old model, Miranda Quarry. But like his previous two marriages, this marriage also did not last long, and the couple separated in 1974. His last marriage was to Lynne Frederick on 18 February 1977.
Career and Works
Peter Sellers was a descendant of legendary Portuguese-Jewish prizefighter Daniel Mendoza and the son of British vaudeville performers. After winning a talent contest, he planned to become a professional drummer, and as such he was hired to perform in Ralph Reader's "gang shows" concert units that toured British army bases during World War II. He developed his mimicry skills while serving in the Royal Air Force and ultimately abandoned the drums in favor of comedy, performing celebrity impressions during a six-week run at London's Windmill Theatre.
After several previous attempts, Sellers managed to land work with the British Broadcasting Corporation (BBC) by winning over radio producer Roy Speer during a phone conversation. His spot-on impersonations helped make him a beloved radio comedian.
Sellers wrote to the BBC in 1948 and was subsequently auditioned. As a result, he made his television debut on 18 March 1948 in New To You. His act, largely based on impressions, was well received, and he returned the following week. Frustrated with the slow pace of his career, Sellers telephoned BBC radio producer Roy Speer, pretending to be Kenneth Horne, star of the radio show Much-Binding-in-the-Marsh. Speer called Sellers a "cheeky young sod" for his efforts but gave him an audition. This led to his brief appearance on 1 July 1948 on ShowTime and subsequently to work on Ray's a Laugh with comedian Ted Ray. In October 1948, Sellers was a regular radio performer, appearing in Starlight Hour, The Gang Show, Henry Hall's Guest Night and It's Fine To Be Young. Sellers's introduction to film work came in 1950, where he dubbed the voice of Alfonso Bedoya in The Black Rose.
In 1951, Sellers joined fellow comics Spike Milligan, Harry Secombe and Michael Bentine for The Goon Show. The program proved to be hugely popular with listeners who tuned in to hear their absurd skits and bits. The success of The Goon Show helped Sellers break into movies. After appearing Down Among the Z Men (1952) with his radio colleagues, Sellers landed a small part in the comedy The Ladykillers (1955) with Alec Guinness. His career really took off in 1959 with I'm All Right, Jack and The Mouse That Roared. In The Mouse That Roared, Sellers played three characters, including a duchess and X. This successful movie helped introduce Sellers to American movie-goers.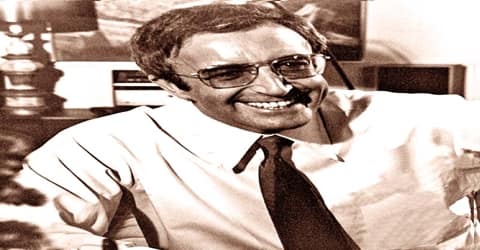 In 1951 the Goons made their feature film debut in Penny Points to Paradise. Sellers and Milligan then penned the script to Let's Go Crazy, the earliest film to showcase Sellers's ability to portray a series of different characters within the same film, and he made another appearance opposite his Goons co-stars in the 1952 flop, Down Among the Z Men. In 1954, Sellers was cast opposite Sid James, Tony Hancock, Raymond Huntley, Donald Pleasence and Eric Sykes in the British Lion Film Corporation comedy production, Orders Are Orders. John Grierson believes that this was Sellers's breakthrough role on screen and credits this film with launching the film careers of both Sellers and Hancock.
A successful stint on the radio helped him launch his career on the big screen. In 1952 he appeared in 'Down Among the Z Men' and landed himself a small role in the 1955 movie 'The Ladykillers'. The Ladykillers was a success in both Britain and the US, and the film was nominated for an Academy Award for Best Original Screenplay. The following year Sellers appeared in a further three television series based on The Goons: The Idiot Weekly, Price 2d; A Show Called Fred; and Son of Fred. The shows aired on Britain's new ITV channel. Sellers pursued a film career and took a number of small roles such as a police inspector in John and Julie (1955).
In 1957 film producer Michael Relph became impressed with Sellers's portrayal of an elderly character in Idiot Weekly, and cast the 32-year-old actor as a 68-year-old projectionist in Basil Dearden's The Smallest Show on Earth, supporting Bill Travers, Virginia McKenna, and Margaret Rutherford. The film was a commercial success and is now thought of as a minor classic of British screen comedy in the post-war era. Following this, Sellers provided the growling voice of Winston Churchill to the BAFTA award-winning film The Man Who Never Was. Later in 1957 Sellers portrayed a television star with a talent for disguises in Mario Zampi's offbeat black comedy The Naked Truth, opposite Terry-Thomas, Peggy Mount, Shirley Eaton, and Dennis Price.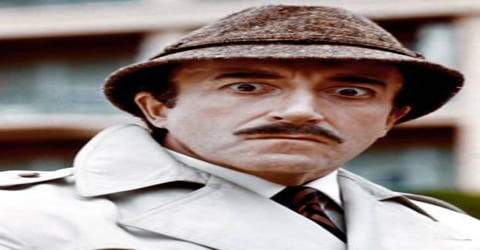 Sellers especially enjoyed disappearing into characters much older than himself (The Smallest Show on Earth, 1957; Battle of the Sexes, 1959) and playing multiple roles (The Mouse That Roared, 1959). He did some of his best work for the Boulting Brothers in the late 1950s and early '60s, notably his characterization of obstreperous union shop steward Fred Kite in I'm All Right Jack (1959); it was also during this period that he made his feature directorial debut with Mr. Topaze (1961). Many British observers of the period dismissed Sellers as a glorified radio mimic, while Americans lauded him as a genius. One such American was director Stanley Kubrick, who cast Sellers as the treacherous Clare Quilty in Lolita (1962) and in three superbly defined roles in the brilliant "doomsday comedy" Dr. Strangelove (1964).
Sellers released his first studio album in 1958 called The Best of Sellers; a collection of sketches and comic songs, which were undertaken in a variety of comic characters. Produced by George Martin and released on Parlophone, the album reached number three in the UK Albums Chart. In 1959 Sellers released his second album, Songs For Swinging Sellers, which nlike his first record reached number three in the UK Albums Chart.  Sellers's last film of the fifties was The Battle of the Sexes; a comedy directed by Charles Crichton.
Sellers got a chance to display his true potential with the movies 'I'm All Right, Jack' and 'The Mouse That Roared' in 1959, both of which were well-received. The Goon Show ended its run in 1960, but the program proved to be a strong influence on British comedy. It paved the way for such future comedy shows as Monty Python's Flying Circus.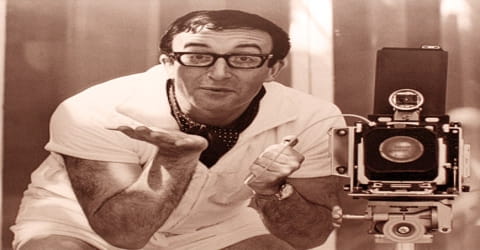 In 1961 Sellers made his directorial debut with Mr. Topaze, in which he also starred. The film was based on the Marcel Pagnol play Topaze. Sellers portrayed an ex-schoolmaster in a small French town who turns to a life of crime to obtain wealth. The film and Sellers's directorial abilities received an unenthusiastic response from the public and critics alike, and Sellers rarely referred to it again. The same year he starred in the Sidney Gilliat-directed Only Two Can Play, a film based on the novel That Uncertain Feeling by Kingsley Amis. He was nominated for the Best British Actor award at the 16th British Academy Film Awards for his role as John Lewis, a frustrated Welsh librarian whose affections swing between the glamorous Liz (Mai Zetterling), and his long-suffering wife Jean (Virginia Maskell). In 1962 Sellers played a retired British army general in John Guillermin's Waltz of the Toreadors, based on the play of the same name. The film was widely criticized for its slapstick cinematic adaption, and director Guillermin himself considered the film an "amateurish" effort.
Sellers also introduced audiences to the world's most bumbling detective, Inspector Jacques Closeau, in Blake Edwards's The Pink Panther (1963). The film proved to be a huge success, and it was quickly followed by the sequel A Shot in the Dark (1964). In Stanley Kubrick's war satire Dr. Strangelove or: How I Learned to Stop Worrying and Love the Bomb (1964), he once again showed his ability to tackle multiple characters, including the title role.
Between November 1963 and February 1964, Sellers began filming A Shot in the Dark, an adaptation of a French play, L'Idiote by Marcel Achard. Sellers found the part and the director, Anatole Litvak, uninspiring; the producers brought in Blake Edwards to replace Litvak. Together with writer William Peter Blatty, they turned the script into a Clouseau comedy, also adding Herbert Lom as Commissioner Dreyfus and Burt Kwouk as Cato. Upon its release in late June 1964, Bosley Crowther noted the "joyously free and facile way" in which Sellers had developed his comedy technique.
In 1964, Sellers had his first heart attack. He was reportedly clinically dead for two and a half minutes before being revived. This incident marked the beginning of his heart troubles, and he later had a pacemaker installed to help manage his heartbeat. Making a full recovery, Sellers continued to work in movies. His films of the late 1960s and early 1970s had some decidedly mixed results. He would not truly hit his stride again until the mid-1970s when he repeated the role of Inspector Clouseau in three profitable Pink Panther sequels.
In 1969 Sellers starred opposite Ringo Starr in the Joseph McGrath-directed film The Magic Christian. Sellers portrayed Sir Guy Grand, an eccentric billionaire who plays elaborate practical jokes on people. The critic Irv Slifkin remarked that the film was a reflection of the cynicism of Peter Sellers, describing the film as a "proto-Pythonesque adaption of Terry Southern's semi-free-form short novel", and "one of the strangest films to be shown at a gala premiere for Britain's royal family". The film, a satire on human nature, was in general viewed negatively by critics. Roger Greenspun of The New York Times believed that the film was of variable quality and summarised it as a "brutal satire".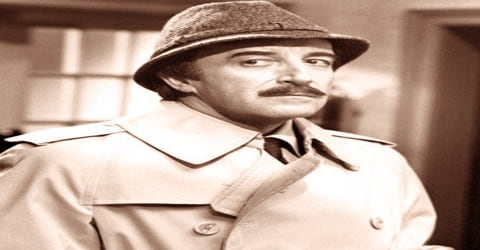 With 'The Return of the Pink Panther' in 1974, he was successful once again, after a dry spell in the late sixties. The film was shot on a budget of £3 million and earned $33 million at the box office upon release in May 1975, reinvigorating Sellers's career as an A-list film star and restoring his millionaire status. The film earned Sellers a nomination for the Best Actor-Musical or Comedy award at the 33rd Golden Globe Awards. In 1976, he followed it with The Pink Panther Strikes Again. However, he gave one his most memorable performances with the dark comedy 'Being There' in 1979.
In 1974, Sellers portrayed a "sexually voracious" Queen Victoria in Joseph McGrath's comedic biographical film of the Scottish poet William McGonagall, The Great McGonagall, starring opposite Milligan and Julia Foster. However, the film was a critical failure, and Sellers's career and life reached an all-time low. As a result, by 1974 he agreed to accept salaries of £100,000 and 10 percent of the gross to appear in TV productions and advertisements, well below the £1 million he had once commanded per film. In 1973, he appeared in a Benson & Hedges cinema commercial; in 1975, he appeared in a series of advertisements for Trans World Airlines, in which he played several eccentric characters, including Thrifty McTravel, Jeremy "Piggy" Peak Thyme and an Italian singer, Vito. Biographer Michael Starr asserts that Sellers showed enthusiasm towards these roles, although the airline campaign failed commercially.
In 1979 Sellers delivered what many consider his finest performance, as the simple-minded gardener Chance in Being There. This Oscar-nominated triumph was followed by one of his worst films, The Fiendish Plot of Dr. Fu Manchu (1980). Suffering a series of heart attacks, he died at age 54; his final "performance" in Trail of the Pink Panther (released posthumously in 1982) was a hodgepodge of outtakes from earlier films.
Sellers earned raves for his subtle, understated turn as the simple gardener Chance in Being There. His character spouts ideas and comments based on his years of television-watching, which are confused by others as words of wisdom. Sellers earned an Academy Award nomination for his performance in the film. After making this remarkable movie, Sellers's career seemed to be on an upswing. But he never lived to realize this new wave of potential.
Awards and Honor
For playing the roles of Group Captain Lionel Mandrake, President Merkin Muffley and Dr. Strangelove in 'Dr. Strangelove', Peter Sellers was nominated for the Academy Award for Best Actor.
'Being There' won him nominations for the British Academy Film Award for Best Actor in a Leading Role and Academy Award for Best Actor. Sellers won several other awards which include the National Board of Review Award for Best Actor and the Golden Globe Award for Best Actor-Musical or Comedy.
Death and Legacy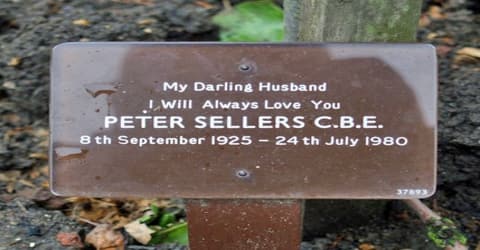 Peter Sellers died in London hospital on July 24, 1980, at aged 54, after suffering another heart attack. A private funeral service was held at Golders Green Crematorium on 26 July, conducted by Sellers's old friend, Canon John Hester. Sellers's final joke was the playing of "In the Mood" by Glenn Miller, a tune he hated. His body was cremated and his ashes were interred at the Crematorium. After her death in 1994, the ashes of his widow Lynne Frederick were co-interred with his. A memorial service was held at St Martin-in-the-Fields on 8 September 1980 what would have been Sellers's 55th birthday. Close friend Lord Snowdon read the twenty-third Psalm, Harry Secombe sang "Bread of Heaven" and the eulogy was read by David Niven.
He was survived by his fourth wife Lynne Frederick, and three children from previous marriages. His son Michael and daughter Sarah came from his first marriage to Anne Howe and daughter Victoria came from his second marriage to actress Britt Ekland.
Sellers garnered his initial fame with 'I'm All Right Jack', a parody based on the British industrial life. He played the role of the trade's union shop warden, Fred Kite, and it became the most popular movie in the year it was released in. He also appeared in the 'Dr. Strangelove or: How I Learned to Stop Worrying and Love the Bomb' or just 'Dr. Strangelove' and was applauded for playing three characters at the same time.
Although Sellers was reportedly in the process of excluding Frederick from his will a week before he died, she inherited almost his entire estate worth an estimated £4.5 million (£19.0 million in 2018 pounds) while his children received £800 each (£3,369 in 2018 pounds). Spike Milligan appealed to her on behalf of Sellers's three children, but she refused to increase the amount. Sellers's only son, Michael, died of a heart attack at 52 during surgery on 24 July 2006, twenty-six years to the day after his father's death.
However, his most popular movie till date is 'The Pink Panther' and its sequels in which he was a French police detective 'Inspector Jacques Clouseau'. 'The Pink Panther' is the most important film for Sellers as the character he played was simply beyond praise and it became so successful that the filmmakers came up with its sequels.
After his death, Metro-Goldwyn-Mayer tried to continue with Romance of the Pink Panther and offered the role of Clouseau to Dudley Moore, who turned it down. The studio subsequently returned to Blake Edwards, who was adamant not to recast the character, feeling certain that no one could adequately replace Sellers. In 1982 Edwards released Trail of the Pink Panther, which was composed entirely of deleted scenes from his past three Panther films. Frederick sued, claiming the use of the clips was a breach of contract; the court awarded her $1 million ($2.6 million today), plus 3.15 percent of the film's profits and 1.36 percent of its gross revenue.
'Being There' was the film which took this actor-comedian to the heights of glory. It also was his last major work.
Information Source: