Larry Page
(American computer scientist and an Internet entrepreneur who co-founded Google Inc.)
Full name: Lawrence "Larry" Page
Date of birth: March 26, 1973 (age 43)
Place of birth: East Lansing, Michigan, U.S.
Nationality: American
Occupation: Computer scientist, Internet entrepreneur
Residence: Palo Alto, California, U.S.
Father: Carl Page
Mother: Gloria
Siblings: Carl Victor Page, Jr.
Spouse(s): Lucinda Southworth (m. 2007)
Early Life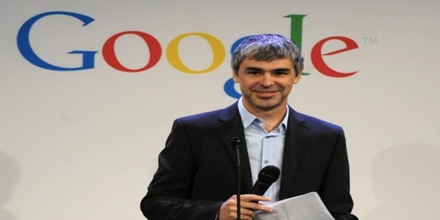 Lawrence "Larry" Page was born on March 26, 1973, in East Lansing, Michigan, U.S. He is an American entrepreneur and computer scientist who, along with Sergey Brin, co-founded Google Inc., the search engine giant that offers a wide range of internet products and services. Google began as an online search firm and gradually expanded its operations to other internet related areas. As the son of computer professionals, Page's fascination with computers began at an early age. As a child, he showed keen interest in technology, business and innovation. While studying Computer Science at Stanford University, he met Sergey Brin with whose assistance he created a search engine that returned results based on relevancy. Page and Brin launched the company under the name 'Google Inc' in 1998. They both served as the co-presidents until 2001 when Eric Schmidt was appointed as Chairman and CEO of Google. In 2011, Page officially became the CEO of Google while Schmidt continues to serve as executive chairman. Page is also a member of the Board of Directors of the company. He has an interest in renewable energy technology and philanthropy. Google.org, the philanthropic branch of the company, was set up in 2004. It basically deals with issues of climate change and renewable energy.
Childhood and Educational Life
Larry Page was born Lawrence Page on March 26, 1973, in East Lansing, Michigan. His father, Carl Page, was a pioneer in computer science and artificial intelligence, and his mother taught computer programming.
His childhood home was full of computers and science magazines, and that increased his fascination for technology at an early age. He was also interested in business and innovation, and by the age of 12 he realized that he wanted to start a company.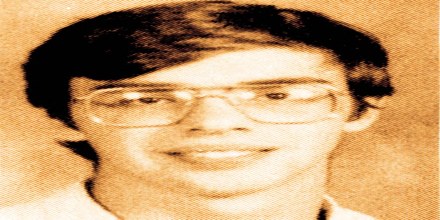 Page attended the Okemos Montessori School (now called Montessori Radmoor) in Okemos, Michigan, from 1975 to 1979, and graduated from East Lansing High School in 1991. He attended Interlochen Center for the Arts as a saxophonist for two summers while in high school. Page holds a Bachelor of Science in computer engineering from the University of Michigan, with honors and a Master of Science in computer science from Stanford University. While at the University of Michigan, Page created an inkjet printer made of Lego bricks (literally a line plotter), after he thought it possible to print large posters cheaply with the use of inkjet cartridges—Page reverse-engineered the ink cartridge, and built all of the electronics and mechanics to drive it. Page served as the president of the Beta Epsilon chapter of the Eta Kappa Nu fraternity, and was a member of the 1993 "Maize & Blue" University of Michigan Solar Car team. As an undergrad at the University of Michigan, he proposed that the school replace its bus system with a PRT System which is essentially a driverless monorail with separate cars for every passenger. He also developed a business plan for a company that would use software to build a music synthesizer during this time.
Personal Life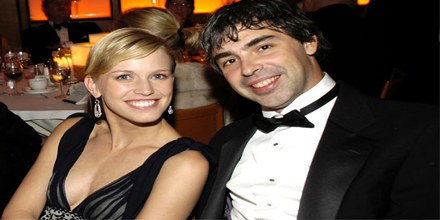 In 2007, Page married Lucinda Southworth on Necker Island, the Caribbean island owned by Richard Branson. Southworth is a research scientist, and the sister of actress and model Carrie Southworth. Page and Southworth have two children, born in 2009 and 2011.
In November 2014, Page's family foundation, the Carl Victor Page Memorial Fund, reportedly holding assets in excess of a billion dollars at the end of 2013, gave $15 million to aid the effort against the Ebola virus epidemic in West Africa. Page wrote on his Google+ page that "My wife and I just donated $15 million….Our hearts go out to everyone affected."
In November 2016, he is the 12th richest person in the world, with an estimated net worth of US$36.9 billion.
Working Career
During his PhD at Stanford, he met fellow researcher Sergey Brin while working on a research project in 1995. By 1996 they had built a search engine – initially called 'BackRub'. It was operated on Stanford servers for many months.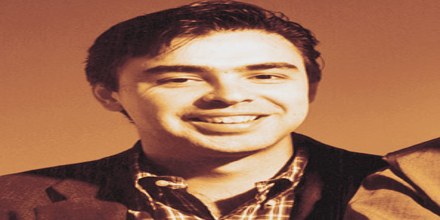 In 1998, Brin and Page incorporated Google, Inc. with the initial domain name of "Googol," derived from a number that consists of one followed by one hundred zeros—this represented the vast amount of data that the search engine was intended to explore. Following inception, Page appointed himself as CEO, while Brin, named Google's co-founder, served as Google's president.
Google has since become the world's most popular search engine, receiving an average of 5.9 billion searches per day in 2013. Headquartered in the heart of California's Silicon Valley, Google held its initial public offering in August 2004, making Page and Brin billionaires.
In 2004, Google launched Orkut, a social networking site, and introduced Google Desktop search. The same year, Google held its Initial Public Offering (IPO) which made Page and Brin millionaires. The philanthropic wing of Google, Google.org was formed to contribute towards social issues and causes.
The year 2005 was quite productive for Google. Google Maps, Blogger Mobile, Google Reader, and iGoogle were released that year. The next year, Google acquired Youtube and introduced the chat feature in Gmail.
In 2006, Google purchased the most popular website for user-submitted streaming videos, YouTube, for $1.65 billion in stock.
By September 2008, T-Mobile launched the G1, the first phone using Android software and, by 2010, 17.2 percent of the handset market consisted of Android sales, overtaking Apple for the first time. Android became the world's most popular mobile operating system shortly afterward.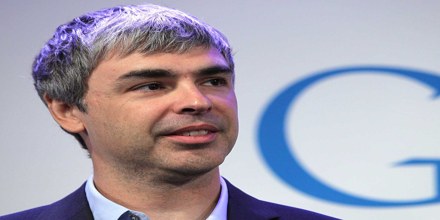 Following a January 2011 announcement, Page officially became the chief executive of Google on April 4, 2011, while Schmidt stepped down to become executive chairman. By this time, Google had over $180 billion market capitalization and more than 24,000 employees.
In September 2013, Page was ranked No. 13 on the "Forbes 400" list of the richest people in America. That October, he was ranked No. 17 on Forbes' 2013 "Most Powerful People" list. As Google's CEO, Page shared responsibility for the company's day-to-day operations with Brin, who served as director of special projects for Google, and Eric Schmidt, the company's executive chairman.
At least 70 of Google's products, features and services were eventually shut down by March 2013, while the appearance and nature of the remaining ones were unified. Jon Wiley, lead designer of Google Search at the time, codenamed Page's redesign overhaul, which officially commenced on April 4, 2011, "Project Kennedy," based on Page's use of the term "moonshots" to describe ambitious projects in a January 2013 Wired interview.
The eventual results of "Kennedy," which were progressively rolled out from June 2011 until January 2013, were described by The Verge technology publication as focused upon "refinement, white space, cleanliness, elasticity, usefulness, and most of all simplicity." The final products were aligned with Page's aim for a consistent suite of products that can "move fast," and "Kennedy" was called a "design revolution" by Duarte. Page's "UXA" (user/graphics interface) design team then emerged from the "Kennedy" project, tasked with "designing and developing a true UI framework that transforms Google's application software into a beautiful, mature, accessible and consistent platform for its users." Unspoken of in public, the small UXA unit was designed to ensure that "Kennedy" became an "institution."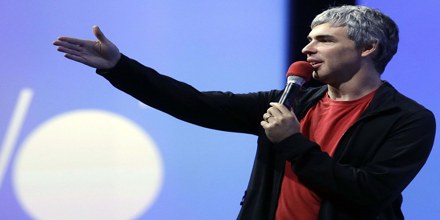 In August 2011, Page announced that Google would spend $12.5 billion to acquire Motorola Mobility. The purchase was primarily motivated by Google's need to secure patents to protect Android from lawsuits by companies including Apple Inc.
Page also ventured into hardware and Google unveiled the Chromebook in May 2012. The hardware product was a laptop that ran on a Google operating system, Chrome OS.
Page participated in a March 2014 TedX conference that was held in Vancouver, Canada. The presentation was scripted by Page's chief PR executive Rachel Whetstone, and Google's CMO Lorraine Twohill, and a demonstration of an artificially intelligent computer program was displayed on a large screen. Page responded to a question about corporations, noting that corporations largely get a "bad rap", which he stated was because they were probably doing the same incremental things they were doing "50 or 20 years ago". He went on to juxtapose that kind of incremental approach to his vision of Google counteracting calcification through driving technology innovation at a high rate.
On August 10, 2015, Page and Brin announced the creation of a new parent company called Alphabet to oversee Google and other subsidiaries. Page and Brin were set to serve as the new company's CEO and president, respectively, with Sundar Pichai stepping in as Google's top executive.
Other Activities
The charitable arm of the company, Google.org, was formed in 2004. The organization is dedicated to finding technological solutions to help address global challenges like hunger and poverty.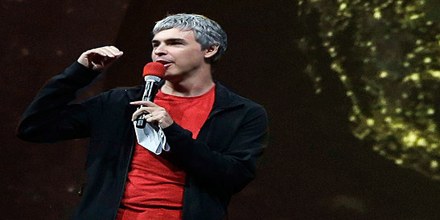 Page is an investor in Tesla Motors. He has invested in renewable energy technology, and with the help of Google.org, Google's philanthropic arm, promotes the adoption of plug-in hybrid electric cars and other alternative energy investments.
He is also interested in the socio-economic effects of advanced intelligent systems and how advanced digital technologies can be used to create abundance (as described in Peter Diamandis' book), provide for people's needs, shorten the workweek, and mitigate the potential detrimental effects of technological unemployment.
Page also helped to set up Singularity University, a transhumanist think-tank. Google is one of the institution's corporate founders and still funds scholarships at Singularity University.
Awards and Honours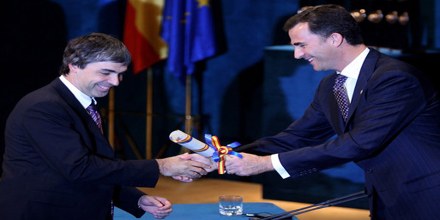 PC Magazine has praised Google as among the Top 100 Web Sites and Search Engines (1998) and awarded Google the Technical Excellence Award for Innovation in Web Application Development in 1999.
In 2002, Page was named a World Economic Forum Global Leader for Tomorrow and along with Brin, was named by the Massachusetts Institute of Technology (MIT)'s Technology Review publication as one of the top 100 innovators in the world under the age of 35, as part of its yearly TR100 listing (changed to "TR35" after 2005).
In 2003, both Page and Brin received a MBA from IE Business School, in an honorary capacity, "for embodying the entrepreneurial spirit and lending momentum to the creation of new businesses." In 2004, they received the Marconi Foundation's prize and were elected Fellows of the Marconi Foundation at Columbia University.
Also in 2004, X PRIZE chose Page as a trustee of their board and he was elected to the National Academy of Engineering. In 2005, Brin and Page were elected Fellows of the American Academy of Arts and Sciences.
In 2008 Page received the Communication Award from King Felipe at the Princess of Asturias Awards on behalf of Google.
In 2009, Page received an honorary doctorate from the University of Michigan during a graduation commencement ceremony. In 2011, he was ranked 24th on the Forbes list of billionaires, and as the 11th richest person in the U.S.
In 2015, Page's "Powerful People" profile on the Forbes site states that Google is "the most influential company of the digital era."
As of July 2014, the Bloomberg Billionaires Index lists Page as the 17th richest man in the world, with an estimated net worth of $32.7 billion. At the completion of 2014, Fortune magazine named Page its "Businessperson of the Year," declaring him "the world's most daring CEO."
In October 2015, Page was named number one in Forbes' "America's Most Popular Chief Executives", as voted by its employees.