John Keats – English Romantic Poet
Name: John Keats
Date of birth: 31 October 1795
Place of birth: Moorgate, London, England
Date of death: 23 February 1821 (aged 25)
Place of death: Rome, Papal States
Occupation: Poet
Early Life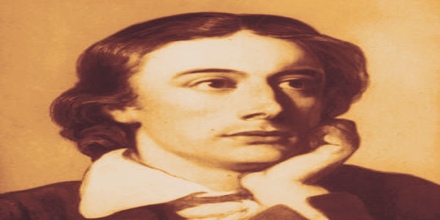 John Keats was born on 31 October 1795, in Moorgate, London, England. He was an English Romantic poet. He was one of the main figures of the second generation of Romantic poets, along with Lord Byron and Percy Bysshe Shelley, despite his work having been in publication for only four years before his death.
John Keats devoted his short life to the perfection of poetry marked by vivid imagery, great sensuous appeal and an attempt to express a philosophy through classical legend. In 1818 he went on a walking tour in the Lake District. His exposure and overexertion on that trip brought on the first symptoms of the tuberculosis, which ended his life.
Although his poems were not generally well received by critics during his lifetime, his reputation grew after his death, and by the end of the 19th century, he had become one of the most beloved of all English poets. He had a significant influence on a diverse range of poets and writers. Jorge Luis Borges stated that his first encounter with Keats's work was the most significant literary experience of his life.
The poetry of Keats is characterised by sensual imagery, most notably in the series of odes. This is typical of romantic poets, as they aimed to accentuate extreme emotion through the emphasis of natural imagery. Today his poems and letters are some of the most popular and most analysed in English literature.
Childhood, Family and Educational Life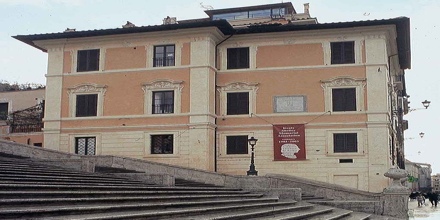 John Keats was born October 31, 1795, in London, England. He was the oldest of Thomas and Frances Keats' four children. His younger siblings were George (1797–1841), Thomas (1799–1818), and Frances Mary "Fanny" (1803–1889) who eventually married Spanish author Valentín Llanos Gutiérrez.
Keats lost his parents at an early age. He was eight years old when his father, a livery stable-keeper, was killed after being trampled by a horse. His father's death had a profound effect on the young boy's life. In a more abstract sense, it shaped Keats' understanding for the human condition, both its suffering and its loss. This tragedy and others helped ground Keats' later poetry—one that found its beauty and grandeur from the human experience.
In a more mundane sense, Keats' father's death greatly disrupted the family's financial security. His mother, Frances, seemed to have launched a series of missteps and mistakes after her husband's death; she quickly remarried and just as quickly lost a good portion of the family's wealth. After her second marriage fell apart, Frances left the family, leaving her children in the care of her mother. She eventually returned to her children's life, but her life was in tatters. In early 1810, she died of tuberculosis.
During this period, Keats found solace and comfort in art and literature. At Enfield Academy, where he started shortly before his father's passing, Keats proved to be a voracious reader. He also became close to the school's headmaster, John Clarke, who served as a sort of a father figure to the orphaned student and encouraged Keats' interest in literature.
There is some debate as to whose decision it was to pull Keats out of Enfield, but in the fall of 1810, Keats left the school for studies to become a surgeon. He eventually studied medicine at a London hospital and became a licensed apothecary in 1816.
Poetry Career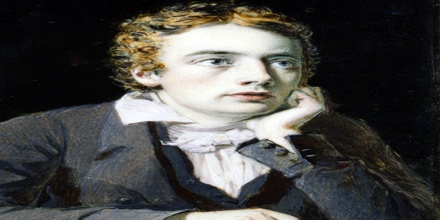 Keats' career in medicine never truly took off. Even as he studied medicine, Keats' devotion to literature and the arts never ceased. Through his friend, Cowden Clarke, whose father was the headmaster at Enfield, Keats met publisher, Leigh Hunt of The Examiner.
Hunt's radicalism and biting pen had landed him in prison in 1813 for libeling Prince Regent. Hunt, though, had an eye for talent and was an early supporter of Keats poetry and became his first publisher. Through Hunt, Keats was introduced to a world of politics that was new to him and had greatly influenced what he put on the page. In honor of Hunt, Keats wrote the sonnet, "Written on the Day that Mr. Leigh Hunt Left Prison."
In addition to affirming Keats' standing as a poet, Hunt also introduced the young poet to a group of other English poets, including Percy Bysshe Shelley and Williams Wordsworth.
In 1817 Keats leveraged his new friendships to publish his first volume of poetry, Poems by John Keats. The following year, Keats' published "Endymion," a mammoth four-thousand line poem based on the Greek myth of the same name.
Keats had written the poem in the summer and fall of 1817, committing himself to at least 40 lines a day. He completed the work in November of that year and it was published in April 1818.
Keats' daring and bold style earned him nothing but criticism from two of England's more revered publications, Blackwood's Magazine and the Quarterly Review. The attacks were an extension of heavy criticism lobbed at Hunt and his cadre of young poets. The most damning of those pieces had come from Blackwood's, whose piece, "On the Cockney School of Poetry," shook Keats and made him nervous to publish "Endymion."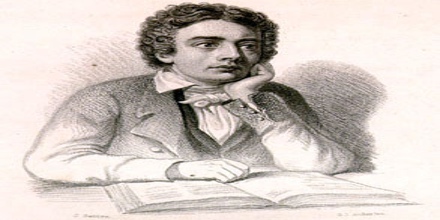 Keats' hesitation was warranted. Upon its publication the lengthy poem received a lashing from the more conventional poetry community. One critic called the work, the "imperturbable driveling idiocy of Endymion." Others found the four-book structure and its general flow hard to follow and confusing.
In April 1817, shortly after giving Abbey his first book, Keats embarked on a four-month tour through Carisbrooke, Canterbury, Hastings, etc He also wrote the first books of Endymion and other compositions. The unaccustomed solitude and intense work affected Keats deeply. For the first time in his life, he was able to focus completely on his poetry and realize both the extent of his own ambition and ability. Touching upon his own native genius reassured him that the decision to risk all for a literary career was indeed worthwhile; however, the solitude affected him enough to send him back to the reassuring comfort of Tom's companionship. His friend, the painter Haydon, would encourage Keats to seek as much solitude as possible while writing. However much he personally needed the support of his brothers, it could not help his poetic development. But the lonely, grinding work of creation, of writing and editing new lines, was difficult. The early losses of his parents and grandparents had undeniably fostered the strong bond between the Keats children; only death would break it. Despite Haydon's kind advice, the brothers would stay together until George's emigration and Tom's death. Keats could not help but become overly involved in his brothers' lives, often to the sacrifice of his writing and peace of mind.
In the summer of 1818, Keats took a walking tour in Northern England and Scotland. He returned home later that year to care for his brother, Tom, who'd fallen deeply ill with tuberculosis.
Keats, who around this time fell in love with a woman named Fanny Brawne, continued to write. He'd proven prolific for much of the past year. His work included his first Shakespearean sonnet, "When I have fears that I may cease to be," which was published in January 1818.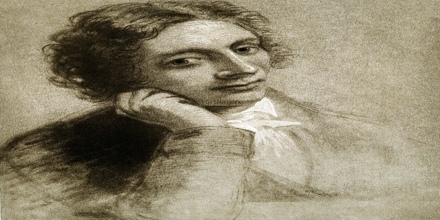 Two months later, Keats published "Isabella," a poem that tells the story of a woman who falls in love with a man beneath her social standing, instead of the man her family has chosen her to marry. The work was based on a story from Italian poet Giovanni Boccaccio, and it's one Keats himself would grow to dislike. His work also included the beautiful "To Autumn," a sensuous work published in 1820 that describes ripening fruit, sleepy workers, and a maturing sun. The poem, and others, demonstrated a style Keats himself had crafted all his own, one that was filled with more sensualities than any contemporary Romantic poetry.
Keats' writing also revolved around a poem he called "Hyperion," an ambitious Romantic piece inspired by Greek myth that told the story of the Titans' despondency after their losses to the Olympians.
But the death of Keats' brother halted his writing. He finally returned to the work in late 1819, rewriting his unfinished poem with a new title, "The Fall of Hyperion," which would go unpublished until more than three decades after Keats' death.
This, of course, speaks to the small audience for Keats' poetry during his lifetime. In all, the poet published three volumes of poetry during his life but managed to sell just a combined 200 copies of his work by the time of his death in 1821. His third and final volume of poetry, Lamia, Isabella, The Eve of St. Agnes, and Other Poems, was published in July 1820.
Only with the help of his friends, who pushed hard to secure Keats' legacy, and the work and style of Alfred, Lord Tennyson, the Poet Laureate of the United Kingdom during the latter half of the 19th century, did Keats' stock rise considerably.
Death and Legacy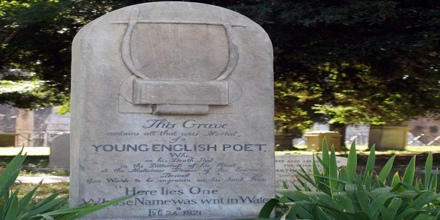 In 1819 Keats contracted tuberculosis. His health deteriorated quickly. Soon after his last volume of poetry was published, he ventured off to Italy with his close friend, the painter Joseph Severn, on the advice of his doctor, who had told him he needed to be in a warmer climate for the winter.
The trip marked the end of his romance with Fanny Brawne. His health issues and his own dreams of becoming a successful writer had stifled their chances of ever getting married.
Keats arrived in Rome in November of that year and for a brief time started to feel better. But within a month, he was back in bed, suffering from a high temperature. The last few months of his life proved particularly painful for the poet. His doctor in Rome placed Keats on a strict diet that consisted of a single anchovy and a piece of bread per day in order to limit the flow of blood to the stomach. He also induced heavy bleeding, resulting in Keats suffering from both a lack of oxygen and a lack of food.
Keats' agony was so severe that at one point he pressed his doctor and asked him, "How long is this posthumous existence of mine to go on?"
Keats' death came on February 23, 1821. It's believed he was clutching the hand of his friend, Joseph Severn, at the time of his passing.