Biography of Townes Van Zandt
Townes Van Zandt – American singer and songwriter.
Name: John Townes Van Zandt
Date of Birth: March 7, 1944
Place of Birth: Fort Worth, Texas, United States
Date of Death: January 1, 1997 (aged 52)
Place of Death: Smyrna, Tennessee, United States
Occupation: Musician, Singer-Songwriter, Producer, Arranger
Father: Harris Williams Van Zandt
Mother: Dorothy Townes
Spouse/Ex: Fran Petters (m. 1965–1970), Cindy Morgan (m. 1978–1983), Jeanene Munselle (m. 1983–1994)
Early Life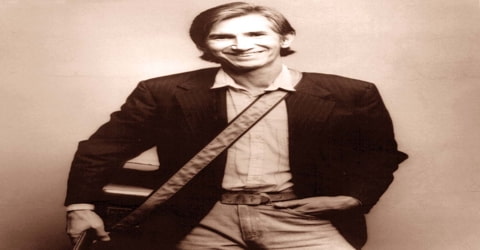 American country and folk musician, Townes Van Zandt was born on March 7, 1944, in Fort Worth, Texas, United States. He produced numerous songs such as "Pancho and Lefty", "For the Sake of the Song", "Tecumseh Valley", "Rex's Blues", and "To Live is to Fly" that are widely considered masterpieces of American folk music. His musical style has often been described as melancholy and features rich, poetic lyrics. During his early years, Van Zandt was respected for his guitar playing and fingerpicking ability.
Zandt was not a very big artist during his lifetime, he only had a small fan base people who used to relate to his singing and written songs. He started with singing in the bars and night clubs in Houston and later when his talent was recognized he started coming out with albums. But his musical career was only sporadic as his heroin and alcohol addiction and his random check-ins and check-outs from the rehabilitation centers could not help him much in keeping his career steady. In the late 1980s, Emmylou Harris first popularized Zandt's work, Willie Nelson and Merle Haggard covered his song 'Pancho and Lefty', which peaked at number one on the Billboard country music charts. This made him enormously famous at one point in his life, yet he was only interested in planting morning glories, listening to Paul Harvey's radio show, and watching the sitcom 'Happy Days' in a house that had no heating, plumbing or telephone in Nashville.
Whether Zandt was singing a quiet, introspective country-folk song or a driving, hungry blues, Van Zandt's lyrics and melodies were filled with the kind of haunting truth and beauty that you knew instinctively. His music came straight from his soul by way of a kind heart, an honest mind, and a keen ear for the gentle blend of words and melody. He could bring you down to a place so sad that you felt like you were scraping bottom, but just as quickly he could lift your spirits and make you smile at the sparkle of a summer morning or a loved one's eyes or raise a chuckle with a quick and funny talking blues. The magic of his songs is that they never leave you alone.
His influence has been cited by countless artists across multiple genres, and his music has been recorded or performed by numerous artists, including Bob Dylan, Willie Nelson, Merle Haggard, Norah Jones, Emmylou Harris, Counting Crows, Steve Earle, Robert Earl Keen Jr., Nanci Griffith, Guy Clark, Wade Bowen, Gillian Welch, Pat Green, and Natalie Maines.
Zandt suffered from a series of drug addictions, alcoholism, and was given a psychiatric diagnosis of bipolar disorder. When he was young, the now-discredited insulin shock therapy erased much of his long-term memory. He died a horrific death due to his drug and alcohol addiction at the age of 52.
Childhood, Family and Educational Life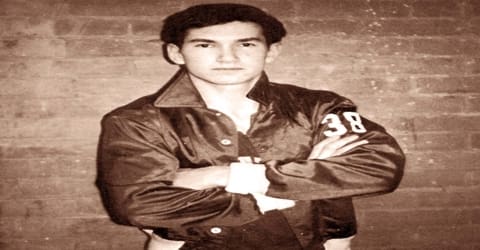 John Townes Van Zandt, better known as Townes Van Zandt, was born on March 7, 1944, in Fort Worth, Texas, to Harris Williams Van Zandt and Dorothy Townes. He had two siblings, Bill and Donna. He belonged to a wealthy oil family and his father worked as a corporate lawyer.
In 1952, the family transplanted from Fort Worth to Midland, Texas, for six months before moving to Billings, Montana. At Christmas in 1956, Zandt's father gave him a guitar, which he practiced while wandering the countryside. It was during this period that he was getting greatly influenced by singer Elvis Presley. In the same year, the family again had to move to Boulder, Colorado.
Zandt attended the Shattuck School in Faribault, Minnesota, and he was a student with high IQ, which is why his parents aspired for him to become a lawyer and a senator. He later went to the University of Colorado. Shortly after his admission at Colorado University, Zandt started to suffer from bouts of depression and binge drinking. He was diagnosed with manic depression and was admitted into the University of Texas Medical Branch.
In 1965, Zandt was accepted into the University of Houston's pre-law program. Soon after he attempted to join the Air Force, but was rejected because of a doctor's diagnosis that labeled him "an acute manic-depressive who has made minimal adjustments to life" He quit school around 1967, having been inspired by his singer-songwriter heroes to pursue a career in playing music.
Personal Life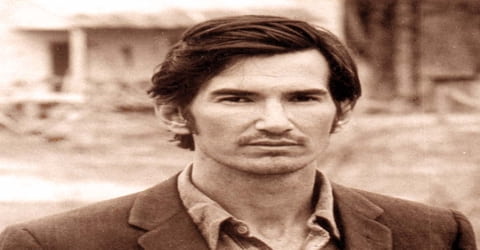 Van Zandt married Fran Petters on August 26, 1965; a son, John Townes "J.T." Van Zandt II was born to them on April 11, 1969, in Houston. The couple divorced on January 16, 1970.
Zandt began dating Cindy Morgan in 1974 and married her in 1978. Townes and Cindy became estranged for much of the early 1980s and were divorced on February 10, 1983, in Travis County, Texas. They had no children together.
Zandt married for a third time to Jeanene Munsell in 1983, because he had impregnated Munsell. They had two children together: William Vincent and Katie Bell. Although, the couple divorced on May 2, 1994. However, the two remained close until Townes' death, and Jeanene was an executrix of his estate.
At the time of his death, Zandt had begun a long-distance relationship with a woman named Claudia Winterer from Darmstadt, Germany. The two met in November 1995 during a concert of his in Hanau, Germany. Van Zandt told several friends that he planned on marrying Winterer, but the two never became formally engaged.
Zandt was addicted to heroin and alcohol for all of his life – he used to shoot up cocaine, vodka and a mixture of rum and coke. He checked into rehab many times during the 1970s and 1980s.
Career and Works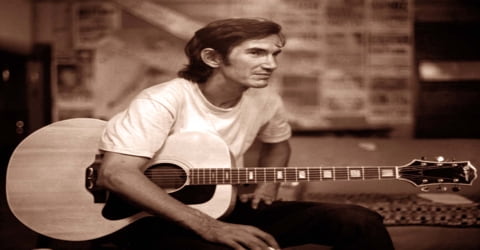 In 1965, Van Zandt began playing regular shows at the Jester Lounge in Houston for $10 per night. After Jester closed, he began to regularly perform (and occasionally live) at Sand Mountain Coffee House. In these Houston clubs, he met fellow musicians Lightning Hopkins, Guy Clark, Jerry Jeff Walker, and Doc Watson. His repertoire consisted mostly of covers of songs written by Hopkins, Bob Dylan, and others, as well as original novelty songs like "Fraternity Blues." In 1966, Harris Van Zandt had encouraged his son to stop playing covers and write his own songs.
In 1968, while still doing his shows at the Jester Lounge, Zandt met songwriter Mickey Newbury, who convinced Zandt to go to Nashville and meet with a man who would later become his longtime producer, "Cowboy" Jack Clement. The period from 1968 to 1973 proved to be Zandt's most creative period. He released albums 'Our Mother the Mountain (1969)', 'Townes Van Zandt (1969)', 'Delta Momma Blues (1971)', 'High, Low and In Between (1972)' and 'The Late Great Townes Van Zandt (1972)'.
Another Texas songwriter, Mickey Newbury, saw Van Zandt in Houston one night and soon had him set up with a recording gig in Nashville (with Jack Clement producing). The sessions became Van Zandt's debut album, For the Sake of the Song, released in 1968 by Poppy Records. The next five years were the most prolific of Van Zandt's career, as Poppy released the albums Our Mother the Mountain, Townes Van Zandt, Delta Momma Blues, High, Low and in Between, and The Late Great Townes Van Zandt. These included such gems as "For the Sake of the Song," "To Live's to Fly," "Tecumseh Valley," "Pancho and Lefty," and many more that have made him a legend in American and European songwriting circles.
The years between 1968 and 1973 would prove to be Van Zandt's most prolific era. He released six albums during the time period: For the Sake of the Song, Our Mother the Mountain, Townes Van Zandt, Delta Momma Blues, High, Low and In Between, and The Late Great Townes Van Zandt. Among the tracks written for these albums were "To Live Is to Fly", "Pancho and Lefty", and "If I Needed You". These songs would eventually raise Van Zandt to near-legend status in American and European songwriting circles.
Zandt featured in a documentary, 'Heartworn Highways' in 1973 with other artists like Charlie Daniels, Steve Young, etc. He was shown in the movie at his run-down trailer home in Austin, Texas, drinking, shooting with a gun and playing music.
In 1975, Van Zandt was featured prominently in the documentary film Heartworn Highways with Guy Clark, Steve Earle, Steve Young, Gamble Rogers, Charlie Daniels, and David Allan Coe. His segment of the film was shot at his run-down trailer home in Austin, Texas, where Van Zandt is shown drinking straight whiskey during the middle of the day, shooting and playing with guns, and performing the songs "Waitin' Around to Die" and "Pancho & Lefty." His soon-to-be second wife Cindy and dog Geraldine (a large, "keenly intelligent" half-wolf, half-husky) are also featured in the film. In 1977, Live at the Old Quarter, Houston, Texas was released. The album showcased Van Zandt solo at a 1973 concert before a small audience, and less elaborately produced than many of his early records. The album received positive reviews and is considered by many to be among the best albums that the songwriter ever released.
Van Zandt moved to Nashville in 1976 at the urging of his new manager, John Lomax III. He signed a new deal with Tomato Records and in 1977 released Live at the Old Quarter, a double album and the first of several live recordings that contained many of his finest songs. In 1978 Tomato released Flyin' Shoes; the long list of players on that album included Chips Moman and Spooner Oldham.
Van Zandt hired a new manager, John Lomax III in 1978, who started a small fan club for Zandt. People from all over the world wrote to him. He re-hired his old manager in the same year and released, 'Flyin' Shoes'.
Van Zandt didn't record again for nearly a decade, but he continued to tour. He moved back to Texas briefly, returning again to Nashville in the mid-'80s. During the early '80s, both "If I Needed You" and "Pancho and Lefty" became country radio hits. In 1987, Van Zandt was back in business with his eighth studio album, At My Window, which came out on his new label, Sugar Hill. By this time, Van Zandt's voice had dropped to a lower register, but the weathered, somewhat road-weary edge to it was as pure and expressive as ever. Two years later, Sugar Hill released Live & Obscure (recorded in a Nashville club in 1985), and two more live albums (Rain on a Conga Drum and Rear View Mirror) appeared on European labels in the early '90s.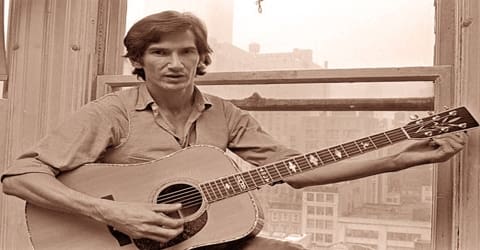 In 1987, Zandt released his first studio album in nine years titled 'At My Window'.  Although, he was not as productive by now this album changed his image again as the quality of his songs received a critical appraisal.
In 1990, Van Zandt toured with the Cowboy Junkies, and he wrote a song for them, "Cowboy Junkies Lament," which appeared on the group's Black Eyed Man album (along with a song the Junkies wrote for him, "Townes Blues"). Sugar Hill released Road songs in 1994, on which Van Zandt covered songs by Lightnin' Hopkins, Bruce Springsteen, the Rolling Stones, and others, all recorded off the soundboard during recent concerts. At the end of that same year, Sugar Hill released No Deeper Blue, Van Zandt's first studio album since 1987. Van Zandt recorded it in Ireland with a group of Irish musicians. Van Zandt sang every song but only played guitar on one.
A year and a half after the release of No Deeper Blue, Van Zandt died unexpectedly on January 1, 1997; he was 52 years old. Posthumous releases included collections like Last Rights: The Life & Times of Townes Van Zandt and Anthology: 1968-1979, as well as albums like 1998's Abnormal and the following year's Far Cry From Dead, which featured previously unreleased songs.
Awards and Honor
In 2012, Van Zandt was inducted into the Texas Heritage Songwriters Hall of Fame.
Death and Legacy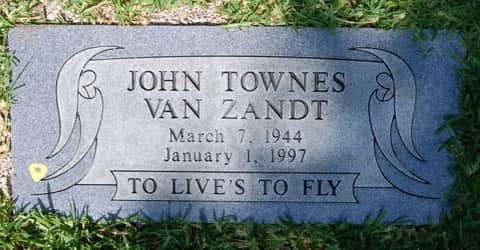 Townes Van Zandt died in the early morning hours of January 1, 1997, at the age of 52. His official cause of death was "natural" cardiac arrhythmia. He died 44 years to the day after Hank Williams, Sr., who had been a songwriting influence. Two services were held for Van Zandt: one in Texas, mostly attended by family; and another in a large Nashville church, attended by friends, acquaintances, and fans. Some of his ashes were placed underneath a headstone in the Van Zandt family plot at the Dido Cemetery in Dido, Texas near Fort Worth.
Zandt's most creative work was released between 1968 and 1973– 'Our Mother the Mountain', 'Townes Van Zandt', 'Delta Momma Blues', 'High, Low and in Between' and 'The Late Great Townes Van Zandt'. It earned him a prestigious status in America and Europe.
Van Zandt's Roadsongs album version of The Rolling Stones' "Dead Flowers" was used during the final scene of the Coen Brothers' 1998 film, The Big Lebowski. The song was also included on the movie's soundtrack. Since his death, Van Zandt's recordings have been licensed by his family for use in a number of films and television programs, including Stepmom, Ozark, Six Feet Under, In Bruges, Calvary, Crazy Heart, Leaves of Grass, Seven Psychopaths, Deadwood, Breaking Bad , True Detective and Hell or High Water (Dollar Bill Blues). Most recently his "Buckskin Stallion Blues" was featured in Three Billboards Outside Ebbing, Missouri both in his original recording and a cover by Amy Annelle.
In the film Country Strong, the Austin Statesman describes the character of Beau Hutton as "the next Townes Van Zandt". The 2012 documentary film Low & Clear, which revolves around Van Zandt's son JT fly fishing for steelhead in British Columbia with his old fishing buddy Xenie, features Van Zandt's songs "Dollar Bill Blues" and "My Proud Mountains".
A film on his life and musical career, 'Be Here To Love Me' was released in 2006. A biography on Zandt was released in 2007 by John Kruth, 'To Live's To Fly: The Ballad of the Late, Great Townes Van Zandt'.
Information Source: