Sarah Palin – 9th Governor of Alaska
Full name: Sarah Louise Heath
Date of birth: February 11, 1964 (age 52)
Place of birth: Sandpoint, Idaho, U.S.
Political party: Republican
Father: Charles R. Heath
Mother: Sarah Heath
Spouse(s): Todd Palin (1988–present)
Children: Bristol Palin, Willow Palin, Track Palin, Trig Palin, Piper Palin
Early Life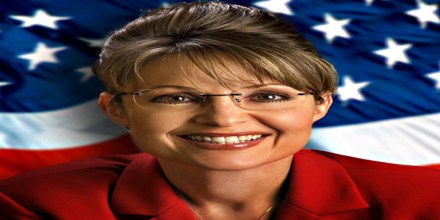 Sarah Palin, née Sarah Louise Heath was born on February 11, 1964, in Sandpoint, Idaho, U.S. She is an American politician who served as governor of Alaska (2006–09) and who was selected by Sen. John McCain to serve as his vice presidential running mate in the 2008 presidential election. She was the first woman to appear on a Republican presidential ticket. For coverage of the 2008 election, see United States Presidential Election of 2008.
The daughter of a school teacher, she grew up to be an intelligent, beautiful and confident young woman. As a teenager, she was known for her competitive spirit and was very active in sports during her high school years. The versatile youngster was also musically inclined and was well-known for her beauty and poise—in fact she finished third in the Miss Alaska pageant. She completed a degree in communications at the University of Idaho and entered politics a few years later when she won a seat on the Wasilla city council. She went on to become the city's mayor and had a successful stint that further fuelled her political ambitions. A member of the Republican Party, she was elected the Governor of Alaska in 2006, becoming the youngest person and first woman to be elected to the post. A popular politician, she gained national prominence when John McCain selected her to be his Vice Presidential running mate in 2008. The duo lost the election and Palin returned to her duties as the governor. In early 2015, the media speculated that she might be running for the Republican ticket for the 2016 Presidential election
Childhood and Educational Life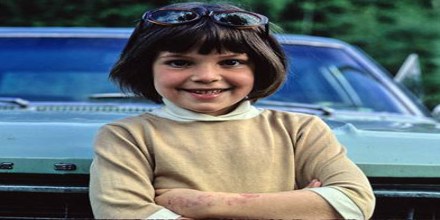 Sarah Palin was born on February 11, 1964 in Sandpoint, Idaho. At the age of three months, she moved to Alaska when her parents came to teach school in Skagway in southeast Alaska. Sarah Palin's father, Charles, was a science teacher and track coach. Her mother, Sally, was a school secretary. Palin grew up in the small town of Wasilla, about 40 miles north of Anchorage.
She attended the Wasilla High School where she was a versatile student with interests in music and sports. She was also the head of the Fellowship of Christian Athletes.
She enrolled at the University of Hawaii at Hilo after high school and soon transferred to Hawaii Pacific University in Honolulu and later to North Idaho College.
After graduating from Wasilla High in 1982, Sarah Palin wore the crown of Miss Wasilla in 1984 and was the runner-up in the Miss Alaska contest. She went on to earn a bachelor's degree in journalism from the University of Idaho in 1987. She also became a television sports reporter in Anchorage.
Personal Life
She married her high school sweetheart Todd Palin on August 29, 1988. Todd, who is part Yu'pik Eskimo, also worked for BP at a Prudhoe Bay processing facility. He took leave from the company when his wife became governor to avoid a potential conflict of interest. Throughout their marriage Palin and her husband had five children: Bristol, Willow, Piper, Track and Trig.
Palin has three grandchildren, two by Bristol, and one by Track.
Palin does not use the term "Pentecostal" but says she is a "Bible-believing Christian".
Professional Career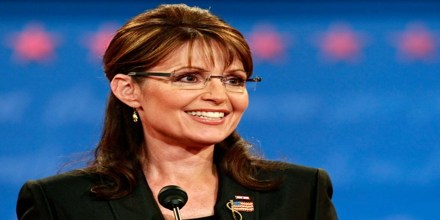 After graduation, she worked as a sportscaster for KTUU-TV and KTVA-TV in Anchorage and as a sports reporter for the Mat-Su Valley Frontiersman, fulfilling an early ambition.
Entry into Alaska Politics
In 1992, Palin decided to enter the political arena. Running as on the Republican ticket, she won a seat on the Wasilla City Council by opposing tax hikes and, four years later, she was elected mayor of Wasilla, knocking off three-term incumbent John Stein 651 to 440. As mayor, Palin cut property taxes and reduced spending. She also raised the city sales tax by half of a percent in order to build a popular sports complex and put more money into public safety. Mayor Palin also effectively used the system of congressional earmarks, collecting $26.9 million in such funding, according the independent watchdog group Taxpayers for Common Sense.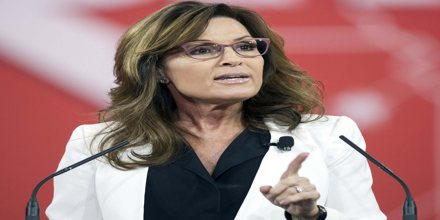 Palin ran her first statewide campaign in 2002 in a bid for the Republican nomination for lieutenant governor, but lost by fewer than 2,000 votes. Alaska Governor Frank Murkowski appointed Sarah Palin to chair the state's Oil and Gas Conservation Commission in 2003. She resigned a year later in protest over what she perceived to be the "lack of ethics" of fellow Alaskan Republican leaders, including Republican Party Chair Randy Ruedrich. In 2006, Palin won the Republican primary for Governor, defeating Murkowski. She went on to win the general election in November 2006 by defeating former Democratic Governor Tony Knowles, 49 percent to 41 percent. With her election, Palin made history as the first female governor, as well as the youngest governor, of Alaska. She was also the state's first governor to be born after Alaska achieved statehood in 1959.
Governor of Alaska
Palin ran for the Republican nomination for lieutenant governor of Alaska in 2002 but lost. Ever the gritty soul, she set her aims higher and ran for the office of governor of Alaska in 2006. She defeated Tony Knowles and made history by becoming the state's first female governor as well as the youngest.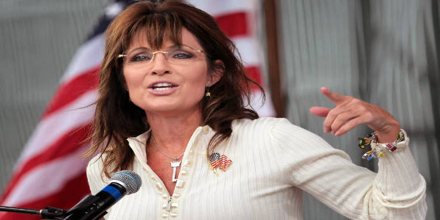 She proved to be very popular as the governor and her conservative stance was received well by the citizens. She made ethical and open governance a priority and focused on education and public safety. She opposed abortion and stated that sex education should be made mandatory in schools.
While running for governor, Palin supported the so-called "bridge to nowhere," a $400 million plan to build a bridge in a remote Alaskan community. Palin said the bridge was essential for local prosperity, but once she became governor she turned against it, citing rising costs and other priorities. "I told Congress thanks but no thanks for that bridge to nowhere up in Alaska," Palin said. "If we wanted a bridge we'll build it ourselves."
With an emphasis on ethics and openness in government, Palin's administration focused on education, public safety and transportation. As a conservative Protestant, she also served as an advocate for pro-life policies; expressed her disapproval of embryonic stem cell research; pushed the belief that creationism, the idea that life was created by a deity, should be taught in public schools alongside the evolution curriculum; and supported Alaska's decision to amend its constitution to ban same-sex marriage.
On the energy front, Palin questioned the validity behind the idea that global warming is man-made. She intensely pursued a pipeline to deliver natural gas from the North Slope of Alaska to market. In the summer of 2008, the state legislature approved her plan to give a $500 million subsidy to TransCanada, a Canadian company, to help build the project. She also passed a major tax increase on state oil production, promising to give some of that money back to Alaskans in the form of a $1,200 check.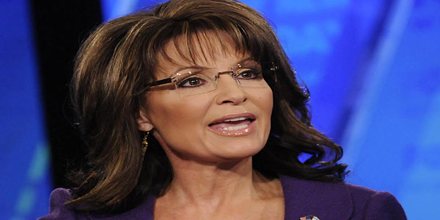 While very popular—The Anchorage Daily News has called her "the Joan of Arc of Alaska politics" and " one of the most popular local politicians in America"—Palin did not serve without controversy. The Alaska Legislature hired independent investigator Stephen Branchflower to examine the actions of Governor Palin in August 2008 after the dismissal of Public Safety Commissioner Walt Monegan. While Palin had the authority to fire Monegan, the former commissioner claimed that Palin let him go because she was angry that he did not fire Alaska State Trooper Mike Wooten, Palin's former brother-in-law. Palin denied any wrongdoing, saying Monegan was "insubordinate" in disputes over budget issues, and that he engaged in "egregious rogue behavior." The Branchflower Report, which was released in October 2008, stated that Palin did not break the law, but did abuse her power as governor and violated the state's ethics act. In November of that same year, after Palin gave her deposition, the State of Alaska Personnel Board reported that there was no cause to believe Palin had violated ethics standards.
On July 3, 2009, Palin announced that she would not run for reelection in the 2010 Alaska gubernatorial election and would resign before the end of the month. In her announcement, Palin stated that since August 2008, both she and the state had been spending an "insane" amount of time and money ($2.5 million) responding to "opposition research," 150 FOIA requests and 15 "frivolous" legal ethics complaints filed by "political operatives" against her.
2008 Vice-Presidential Campaign and Election
While embroiled in political scandal back home, Palin emerged as a national person of interest when John McCain picked the governor to be his Vice Presidential running mate on August 29, 2008. He formally introduced her during a campaign rally in Dayton, Ohio, and was nominated on September 4 at the Republican National Convention. With her nomination, Palin became the second woman to run for Vice President on a U.S. major party ticket, and the first Republican female to do so. Addressing the party's convention in St. Paul, Minnesota, on September 3, Palin depicted herself as "just your average hockey mom," joking that the "only difference between a hockey mom and a pit bull is lipstick." In her first nationally televised interview after she was named as McCain's running mate, Palin told ABC's Charles Gibson that she didn't hesitate when asked to join the ticket, and she felt prepared to run the country if necessary. "I'm ready," Palin. "I answered him 'yes' because I have the confidence in that readiness and knowing that you can't blink, you have to be wired in a way of being so committed to the mission, the mission that we're on, reform of this country and victory in the war, you can't blink."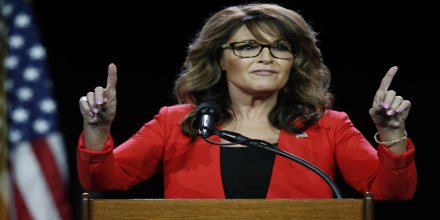 Palin's interview was placed under intense scrutiny, and the candidate received mixed reviews by political pundits. Of particular concern was Palin's foreign policy experience, and her ability to take over as president should anything happen to McCain. The Washington Post found her comments "strikingly devoid of the diplomatic language generally used by US officials when discussing relations with Russia." This criticism only deepened when, during an interview in Fairbanks, Alaska, Palin acknowledged that she had never met a leader of a foreign country and that she had visited only Canada and Mexico before a 2007 trip to Kuwait and Germany to visit U.S. troops.
Controversy arose after it was reported that the Republican National Committee (RNC) spent $150,000 of campaign contributions on clothing, hair styling, and makeup for Palin and her family in September 2008. Campaign spokespersons stated the clothing would be going to charity after the election. Palin and some media outlets blamed gender bias for the controversy. At the end of the campaign, Palin returned the clothes to the RNC.
The election took place on November 4, and Obama was projected as the winner at 11:00 PM EST. In his concession speech McCain thanked Palin, calling her "one of the best campaigners I've ever seen, and an impressive new voice in our party for reform and the principles that have always been our greatest strength." While aides were preparing the teleprompter for McCain's speech, they found a concession speech written for Palin by George W. Bush speechwriter Matthew Scully. Two members of McCain's staff, Steve Schmidt and Mark Salter, told Palin that there was no tradition of Election Night speeches by running mates, and that she would not be speaking. Palin appealed to McCain, who agreed with his staff.
Palin was the first guest on commentator Glenn Beck's Fox News television show on January 19, 2009, commenting on Barack Obama that he would be her president and that she would assist in any way to bring progress to the nation without abandoning her conservative views.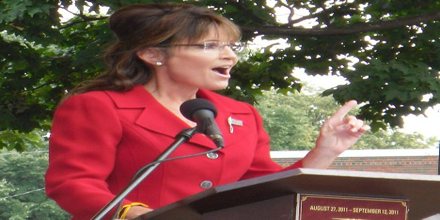 As she engaged in more interviews, the media—and the public—became more dubious of Paliln's credentials. Palin's performance in an interview with Katie Couric was widely criticized; publications such as The Huffington Post cited the candidate's inability to cite examples of John McCain's support for financial regulation. ("I'll try to find some examples and bring them to you," she told Couric.) After this interview, Palinl's poll numbers steeply declined, and many Republicans expressed concern that she was becoming a political liability for McCain.
In addition to her hurdles as a public speaker, Palin also faced a public image crisis when her teenage daughter, Bristol, announced that she was pregnant out of wedlock. Palin's pro-life stance made an example out of her daughter and, on September 1, 2008, during the 2008 Republican National Convention, it was announced that Bristol was pregnant and engaged to the baby's father, Levi Johnston. Johnston denied that he was pressured into the wedding, telling reporters that he and Bristol "were planning on getting married a long time ago with or without the kid. That was the plan from the start."
On December 8, 2010, it was reported that SarahPAC and Palin's personal credit card information were compromised through cyber attacks. Palin's team believed the attack was executed by Anonymous during Operation Payback. The report was met with skepticism in the blogosphere. Palin's email had been hacked once before in 2008.
Media Activities
Palin published her autobiography, Going Rogue: An American Life (2010). The book became an instant success, selling more than two million copies. That same year, she signed a long-term contract to be a political commentator for the Fox News Channel and penned a deal for her own television show, Sarah Palin's Alaska, on the TLC network. The reality show, which chronicled Palin's travels through the Alaska wilderness, garnered 5 million viewers—a record number for the network. Despite the show's popularity, TLC announced that they would not be renewing Palin's contract for a second season. This renewed speculation that Palin planned to run for President in 2012.
After she stepped down from political office, Palin became associated with the Tea Party movement, a generally conservative and libertarian group that endorsed reduced government spending, lower taxes, and a closer adherence to the original U.S. Constitution. She endorsed a handful of successful Tea Party candidates in the 2010 mid-term elections, and also launched the "Pink Elephant Movement", which she started as a way to endorse female GOP candidates.
Palin authored a second book, America by Heart, which was released in November 2010. Three years later, she debuted her next work, Good Tidings and Great Joy: Protecting the Heart of Christmas. The longtime Fox News contributor then launched her own media enterprise in July 2014. The Sarah Palin Channel is an online venture that allows subscribers to read articles and see videos from her.
Awards & Achievements
In 2008, the Alumni Association of North Idaho College gave Sarah Palin its Distinguished Alumni Achievement Award.