David Cameron – Prime Minister of the United Kingdom
Full name: David William Donald Cameron
Date of birth: 9 October 1966 (age 50)
Place of birth: London, England, UK
Parents: Ian Cameron
Fleur Mount
Political party: Conservative
Spouse(s): Samantha Sheffield (m. 1996)
Children: Ivan Reginald Ian Cameron, Florence Rose Endellion Cameron, Arthur Elwen Cameron, Nancy Gwen Cameron
Early Life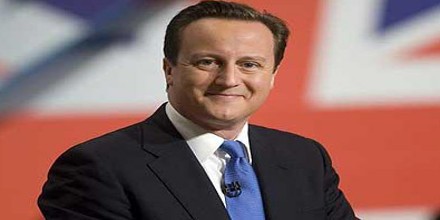 David Cameron, in full David William Donald Cameron was born on October 9, 1966, in  London, England. He is a British Conservative Party leader who served as prime minister of the United Kingdom (2010–16). Cameron identifies as a One-Nation Conservative, and has been associated with both economically liberal and socially liberal policies.
After he became head of Britain's Conservative Party, Cameron sought to modernize it and shed its right-wing image. Dazzling the party and the populace with his bold eloquence, Cameron positioned his party well for the general election of 2010, and when Gordon Brown resigned as prime minister, Cameron replaced him. Cameron and his party won the general elections of 2015, giving Conservatives a substantial majority in the House of Commons. In 2016, Cameron announced his resignation after the United Kingdom voted to leave the European Union.
His premiership was marked by the ongoing effects of the late-2000s financial crisis; these involved a large deficit in government finances that his government sought to reduce through austerity measures. His administration introduced large-scale changes to welfare, immigration policy, education, and healthcare. It privatised the Royal Mail and some other state assets, and legalised same-sex marriage.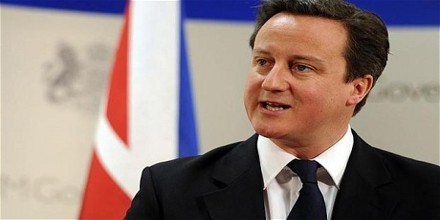 Internationally, his government militarily intervened in the Libyan Civil War and later authorised the bombing of the Islamic State of Iraq and the Levant; domestically, his government oversaw the referendum on voting reform and Scottish independence referendum, both of which confirmed Cameron's favoured outcome.
Cameron has been praised for modernising the Conservative Party and for decreasing the United Kingdom's national deficit. Conversely, he has been criticised by figures on both the left and right, and has been accused of political opportunism and elitism. Cameron appeared on the Forbes List of The World's Most Powerful People from 2010.
Childhood and Educational Life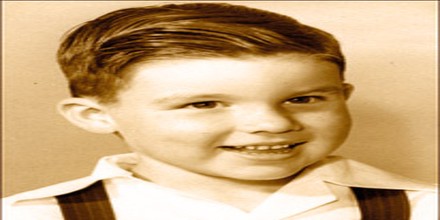 United Kingdom Prime Minister David William Donald Cameron, a descendant of King William IV, was born into a wealthy British family on October 9, 1966, in London, England. Raised in Peasemore, Berkshire, his father Ian was a stockbroker, and his mother Mary Fleur, a retired justice of the peace.
As a child, he spent his youth in Berkshire. He attended the exclusive 'Heatherdown School' and 'Eton College', finishing his early education in 1984.
Cameron passed twelve O-Levels and then three A-levels: History of art; History, in which he was taught by Michael Kidson; and Economics with Politics. He obtained three 'A' grades and a '1' grade in the Scholarship Level exam in Economics and Politics. The following autumn, he passed the entrance exam for the University of Oxford, and was offered an exhibition at Brasenose College.
After leaving Eton in 1984, Cameron started a nine-month gap year. For three months he worked as a researcher for his godfather Tim Rathbone, then Conservative MP for Lewes, during which time he attended debates in the House of Commons. Through his father, he was then employed for a further three months in Hong Kong by Jardine Matheson as a 'ship jumper', an administrative post.
In October 1985, Cameron began his Bachelor of Arts course in Philosophy, Politics and Economics (PPE) at Brasenose College, Oxford. His tutor, Professor Vernon Bogdanor, has described him as "one of the ablest" students he has taught, with "moderate and sensible Conservative" political views.
Cameron graduated in 1988 with a first-class honours BA degree (later promoted to an MA by seniority).
Personal Life
On 1 June, 1996, Cameron married Samantha Sheffield in East Hendred. Sheffield was a friend of his sister; the two became acquainted on a family trip to Italy.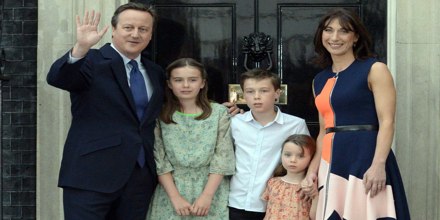 The couple's first child, Ivan, was born on 8 April 2002. He suffered from cerebral palsy and epilepsy and lived only six years. This had a tremendous impact on the political leader's life and led to his strong support for the NHS.
The couple has three other children, two daughters Nancy Gwen (born 2004) and Florence Rose Endellion (born 24 August 2010), and a son, Arthur Elwen (born 2006). The Prime Minister received attention in the press for taking paternity leave from his governmental duties for his second son's birth.
On 8 September 2010, it was announced that Cameron would miss Prime Minister's Questions in order to fly to southern France to see his father, Ian Cameron, who had suffered a stroke with coronary complications. Later that day, with David and other family members at his bedside, Ian died. On 17 September 2010, Cameron attended a private ceremony for the funeral of his father in Berkshire, which prevented him from hearing the address of Pope Benedict XVI in Westminster Hall, an occasion he would otherwise have attended.
Political Career
Upon graduating, Cameron worked for the Conservative Party's research department, where he remained for five years. The day he was scheduled for a job interview at the Conservative Central Office, someone from Buckingham Palace put in a good word for Cameron. According to a March 2007 Daily Mail article, "the testimonial, of which Cameron was unaware, was an early intimation of how the ambitious Etonian was helped by well-placed friends and family."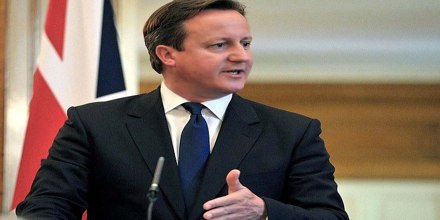 He became head of the political section of the Conservative Research Department, and in August 1991 was tipped to follow Judith Chaplin as Political Secretary to the Prime Minister.
In 1991, Cameron began briefing then-Prime Minister John Major, and the following year he was promoted as special adviser to Chancellor of the Exchequer Norman Lamont. Later, Home Secretary Michael Howard recruited Cameron to work for him, primarily in a media relations role. In 1994, Cameron left politics to work as the director of corporation affairs at Carlton Communications, a British media company. He resigned from that role in 2001 in order to continue his pursuit of a Parliamentary seat, which he won, representing the Oxfordshire town of Witney.
Cameron left Carlton to run for Parliament in 1997, returning to his job after his defeat.
In 1997, Cameron played up the Company's prospects for digital terrestrial television, for which it joined with ITV Granada and Sky to form British Digital Broadcasting. In a roundtable discussion on the future of broadcasting in 1998 he criticised the effect of overlapping different regulators on the industry. Carlton's consortium did win the digital terrestrial franchise but the resulting company suffered difficulties in attracting subscribers. Cameron resigned as Director of Corporate Affairs in February 2001 in order to run for Parliament for a second time, although he remained on the payroll as a consultant.
Having been approved for the Candidates' list, Cameron began looking for a seat to contest for the 1997 general election. He was reported to have missed out on selection for Ashford in December 1994 after failing to get to the selection meeting as a result of train delays. In January 1996, when two shortlisted contenders dropped out, Cameron was interviewed and subsequently selected for Stafford, a constituency revised in boundary changes, which was projected to have a Conservative majority.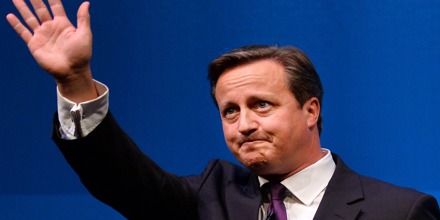 On election day, Stafford had a swing of 10.7%, almost the same as the national swing, which made it one of the many seats to fall to Labour: Kidney defeated Cameron by 24,606 votes (47.5%) to 20,292 (39.2%), a majority of 4,314 (8.3%).
In the round of selection contests taking place in the run-up to the 2001 general election, Cameron again attempted to be selected for a winnable seat. He tried for the Kensington and Chelsea seat after the death of Alan Clark, but did not make the shortlist. He was in the final two but narrowly lost at Wealden in March 2000, a loss ascribed by Samantha Cameron to his lack of spontaneity when speaking.
On 4 April 2000 Cameron was selected as prospective candidate (PPC) for Witney in Oxfordshire. During the election campaign, Cameron accepted the offer of writing a regular column for The Guardian's online section. He won the seat with a 1.9% swing to the Conservatives, taking 22,153 votes (45%) to Labour candidate Michael Bartlet's 14,180 (28.8%), a majority of 7,973 (16.2%).
This aspiring politician entered Parliament in 2001 by winning the seat for Witney in Oxfordshire. He courted greater visibility and angled for a leadership role in the Conservative Party.
Although he initially supported the Iraq War in 2003, he also voted in favor of judicial inquiries into the war's prosecution.
Leader of Conservative Party
Cameron was declared leader of the Conservative Party after winning December 2005 elections. His victory was due in large part to his vow to inspire a new generation; he wanted people to "feel good about being Conservatives again," according to an October 2005 BBC article, which also quoted him as saying, "I want to switch on a whole new generation." Cameron said that Conservatives had to evolve, otherwise further movement to the right would turn the party into a "fringe group."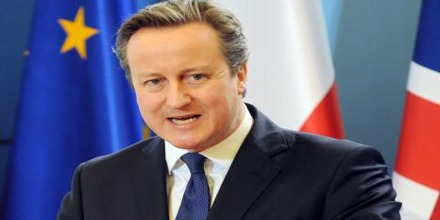 In the first ballot of Conservative MPs on 18 October 2005, Cameron came second, with 56 votes, slightly more than expected; David Davis had fewer than predicted at 62 votes; Liam Fox came third with 42 votes; and Kenneth Clarke was eliminated with 38 votes. In the second ballot on 20 October 2005, Cameron came first with 90 votes; David Davis was second, with 57; and Liam Fox was eliminated with 51 votes. All 198 Conservative MPs voted in both ballots.
Cameron was elected with more than twice as many votes as Davis and more than half of all ballots issued; Cameron won 134,446 votes on a 78% turnout, to Davis's 64,398.
Seeking to modernize the party and shed its right-wing image, Cameron dazzled the Conservative Party and the populace with his bold eloquence and positioned it well for the 2010 general elections. When Gordon Brown resigned as prime minister, Cameron replaced him, thus at age 43 becoming the youngest prime minister of the United Kingdom since 1812.
During the leadership election, allegations were made that Cameron had used cannabis and cocaine recreationally before becoming an MP. Pressed on this point during the BBC television programme Question Time, Cameron expressed the view that everybody was allowed to "err and stray" in their past. During his 2005 Conservative leadership campaign he addressed the question of drug consumption by remarking that "I did lots of things before I came into politics which I shouldn't have done. We all did."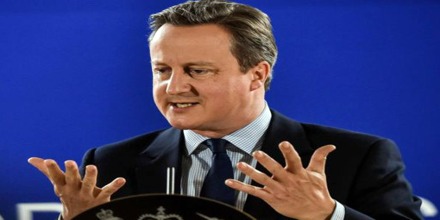 In June 2008 Davis announced his intention to resign as an MP, and was immediately replaced as Shadow Home Secretary by Dominic Grieve; Davis' surprise move was seen as a challenge to the changes introduced under Cameron's leadership.
In January 2009 a reshuffle of the Shadow Cabinet was undertaken. The chief change was the appointment of former Chancellor of the Exchequer Kenneth Clarke as Shadow Business, Enterprise and Regulatory Reform Secretary, David Cameron stating that "With Ken Clarke's arrival, we now have the best economic team." The reshuffle also saw eight other changes made.
The Conservatives had last won a general election in 1992. The general election of 2010 resulted in the Conservatives, led by Cameron, winning the largest number of seats (306). This was, however, 20 seats short of an overall majority and resulted in the nation's first hung parliament since February 1974.
Talks between Cameron and Liberal Democrat leader Nick Clegg led to an agreed Conservative/Liberal Democrat coalition. Cameron in late 2009 had urged the Liberal Democrats to join the Conservatives in a new "national movement" saying there was "barely a cigarette paper" between them on a large number of issues. The invitation was rejected at the time by the Liberal Democrat leader, Nick Clegg, who said that the Conservatives were totally different from his party and that the Lib Dems were the true "progressives" in UK politics.
Prime Minister
David Cameron was formally invited to assume office as the Prime Minister of Great Britain on 11 May 2010. He is the youngest Prime Minister in almost two centuries.
Among Cameron's first actions was forming a pact with Liberal Democrat Leader Nick Clegg—a move that resulted in the first coalition government since World War II. "We have some deep and pressing problems—a huge deficit, deep social problems, a political system in need of reform," The Telegraph quoted Cameron as saying. "For those reasons, I aim to form a proper and full coalition between the Conservatives and the Liberal Democrats. I believe that it is the right way to provide this country with the strong, the stable, the good and decent government that I think we need so badly."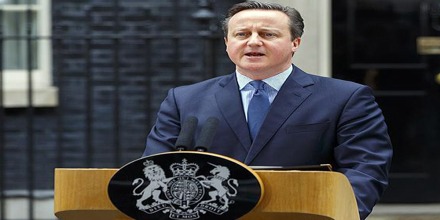 He went on to say, "Nick Clegg and I are both political leaders who want to put aside party differences and work hard for the common good and for the national interest."
In June 2010 Cameron described the economic situation as he came to power as "even worse than we thought" and warned of "difficult decisions" to be made over spending cuts. By the beginning of 2015 he was able to claim that his government's austerity programme had succeeded in halving the budget deficit, though critics described the claim as misleading since it was only true of the deficit measured as a percentage of GDP.
On 5 February 2011, Cameron criticised the failure of 'state multiculturalism', in his first speech as PM on radicalisation and the causes of terrorism. In July 2015, he outlined a five-year strategy to counter Islamist extremism and subversive teachings.
Earlier in his term he had managed to secure a huge majority for UK participation in UN-backed military action in Libya. However, Cameron became the first prime minister in over 100 years to lose a foreign policy vote in the House of Commons over proposed military action against Assad's regime in Syria
The overall popularity of the Conservative Party tumbled sharply in 2012 and 2013, with significant ground lost in local and council elections. This led to rumours of a vote of no confidence, but the vote never materialized.
Although his government supported the revolutionaries fighting against the Syrian government, military action was blocked by parliament in a vote on 29 August, 2013. The British Parliament had never before vetoed a Prime Minister's call for military action.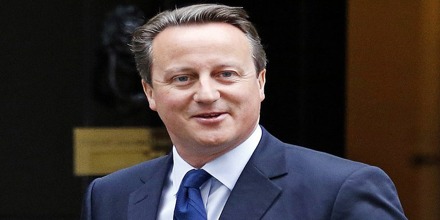 In 2014, he supported the successful Better Together campaign at the Scottish independence referendum. He was also in favor of a campaign to retain the status quo in a referendum on changing the voting system. The referendum resulted in a 'No' to independence majority.
In 2014, he supported the successful Better Together campaign at the Scottish independence referendum. He was also in favor of a campaign to retain the status quo in a referendum on changing the voting system. The referendum resulted in a 'No' to independence majority.
2015 General Elections
In 2015, the Conservative Party registered a decisive win in the general election and David Cameron was re-elected UK Prime Minister with a majority in the Commons. He thus became the only second Prime Minister (after Margaret Thatcher) to be re-elected immediately after a full term with a greater number of seats to-date.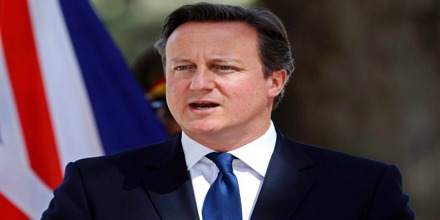 Cameron said of his first term when returned as Prime Minister for a second term that he was "proud to lead the first coalition government in 70 years" and offered particular thanks to Clegg for his role in it. Forming the first Conservative majority government since 1992, David Cameron became the first Prime Minister to be re-elected immediately after a full term with a larger popular vote share since Lord Salisbury at the 1900 general election.
In response to the November 2015 Paris attacks, Cameron secured the support of the House of Commons to extend air strikes against ISIS into Syria.
In April 2016 news of the Panama Papers — leaked documents that reveal how the world's wealthiest individuals and public officials legally evade taxes through offshore accounts — found its way to Cameron's doorstep.
Cameron admitted to profiting from an offshore investment fund set up decades ago by Cameron's late father, Ian Cameron, although he claimed he sold his shares before becoming Prime Minister in 2010.
Thousands of British citizens protested in early and mid April calling for his resignation.
Brexit and Resignation
The year 2016 was a decisive year in British politics. Following the results of the UK European Union membership referendum and the British public's decision to leave the European Union, Cameron stepped down as the Prime Minister in July 2016.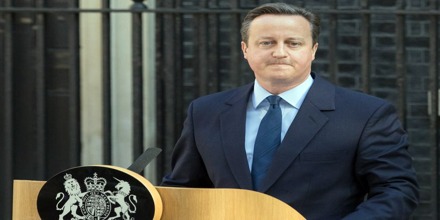 After a controversial and polarizing referendum on whether to separate from the European Union, the U.K. shocked the world on June 24, 2016, when it announced that it would indeed exit the Union. (The final vote tally showed that 48.1% of Brits voted against leaving, while 51.9% voted in favor of leaving.)
Upon the final vote count, an emotional Cameron — who had fought to stay in the E.U. — stated he would resign.
"I will do everything I can in the future to help this great country succeed," he stated fighting back tears. "I think the country requires fresh leadership. I do not think I can be the captain to take the country to its next destination."
Awards & Achievements
The 'Spectator Magazine' named him the 'Politician of the Year' in 2005. This honour signaled Cameron's rapid rise into the center of UK politics.
In 2012, Cameron was presented with the Order of Abdulaziz al Saud Medal of Excellence.