Biography of Richard Wright (Musician)
Richard Wright – English musician, composer, singer, and songwriter.
Name: Richard William Wright
Date of Birth: 28 July 1943
Place of Birth: Hatch End, Pinner, United Kingdom
Date of Death: 15 September 2008 (aged 65)
Place of Death: London, United Kingdom
Occupation: Musician, Composer, Singer, Songwriter
Spouse/Ex: Juliette Gale (m. 1964–1982), Franka Wright (m. 1984–1994), Milfred Hobbs (m. 1995–2007)
Children: Gala Wright, Ben Wright, Jamie Wright
Early Life
A British singer-songwriter and keyboardist, Rick Wright was born on July 28, 1943, in Hatch End, Middlesex, England. He was a founding member of the rock group Pink Floyd; his jazz-infused, atmospheric keyboard work became a central feature of the group's improvisational, psychedelic sound.
Wright grew up in Hatch End, Middlesex and met future Pink Floyd bandmates Roger Waters and Nick Mason while studying at the Regent Street Polytechnic. After being joined by frontman and songwriter Syd Barrett, the group found commercial success in 1967 before Barrett's instability led to him being replaced by David Gilmour and Wright taking over songwriting duties with Waters. Initially a straightforward singer/songwriter, Wright later acted as an arranger to Waters and Gilmour's compositions. He began to contribute less towards the end of the 1970s and left the band after touring The Wall in 1981. He rejoined the band as a session player in 1987 for A Momentary Lapse of Reason and became a full-time member again for The Division Bell in 1994. Sessions with Wright during this period were later released on the album The Endless River.
Affectionately known as 'Rick' in the rock 'n' roll circle, his richly layered keyboard playing style, backed by his powerful vocals formed the basis of his musical identity. He played a dominant role in the 'Pink Floyd' during its early years but was unfortunately forced to quit during its most successful period, due to creative differences with other band members. After he left 'Pink Floyd', he went on to produce his own studio albums and live albums. Some of the best-known albums with 'Pink Floyd', for which he did the major part of the composition, include 'Meddle', 'The Dark Side of the Moon', 'Wish You Were Here' and Pink Floyd's final studio album 'The Division Bell'. His solo albums include 'Broken China' and 'Wet Dream'. He chose to remain publicly averse all through his life and stayed away from the spotlight, unlike his other fellow band members.
His jazz and improvisation influences and keyboard performances were an important part of the Pink Floyd sound. As well as being a prominent player of the Farfisa and Hammond organs and the Kurzweil synthesizer, Wright sang regularly in the band and occasionally took the lead vocal on Pink Floyd songs such as "Time", "Remember a Day" and "Wearing the Inside Out".
Childhood, Family and Educational Life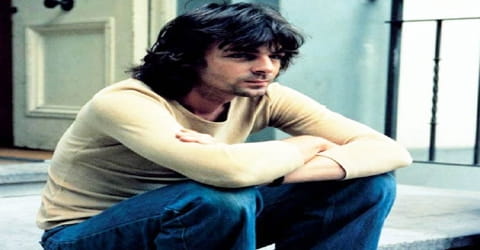 Richard Wright, by name of Richard William Wright, Also known as Rick Wright, was born on July 28, 1943, to Bridie and Cedric Wright in Hatch End, Pinner, England. He grew up in Hatch End, Middlesex, and was educated at the Haberdashers' Aske's Boy's School.
Wright had a keen interest in music from his childhood and played the guitar since the age of 12 and attended the Regent Street Polytechnic in 1962. He also took lessons in musical theory and composition at the Eric Gilder School of Music, where he met his fellow band members, Roger Waters, and Nick Mason. He later attended the London College of Music.
Personal Life
Richard Wright married his first wife, Juliette Gale, in 1964. She had been a singer in one of the early bands that evolved into Pink Floyd. They had two children and divorced in 1982.
In 1984, Wright married Franka but the marriage ended in divorce in 1994. In 1995, he married his third wife Mildred 'Millie' Hobbs, with whom he had a son, Ben. Wright's 1996 solo album is 'Broken China' is about her battle with depression. However, the marriage ended in 2007. Wright's daughter Gala was married to Floyd and Gilmour touring bassist Guy Pratt.
Wright had been fond of the Greek islands since a sabbatical visit in 1964 before Pink Floyd was formed. He moved to Greece in 1984 after Zee, briefly retiring from music, and enjoyed sailing and yachting. In his later years, Wright lived in Le Rouret, France, and spent time on a yacht he owned in the Virgin Islands. He found sailing therapeutic, relieving him from the pressures of the music business. He was also a keen collector of Persian rugs.
Career and Works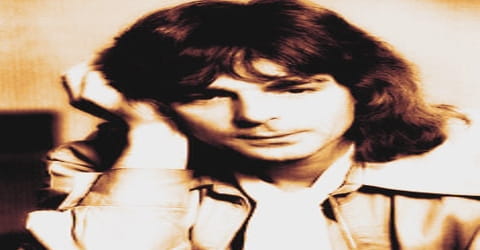 Wright's position in the band formed by classmate Clive Metcalf called Sigma 6 was tenuous to begin with, as he did not choose a definitive instrument, playing the piano if a pub had one, otherwise settling on the trombone or rhythm guitar. He moved in with Waters and Mason to a house in Stanhope Gardens, Highgate, and they began serious rehearsals to become a professional group. Although Mason and Waters were competent students, Wright found the architecture of little interest and after only a year of study moved to the London College of Music. He took a break from studies and traveled to Greece for a sabbatical. Their landlord, Mike Leonard, purchased a Farfisa organ and briefly replaced Wright in the band. However, the organ ultimately became Wright's main instrument.
In 1965, the rock band 'Pink Floyd' was founded and Rick Wright became a member of it along with Syd Barrett, Nick Mason, and Roger Waters. While Barrett was the dominant member, writing most material, singing most lead vocals and playing lead guitar, Wright played a supportive role, playing keyboards and singing, with occasional lead, and writing his own material. As the most qualified musician, Wright was responsible for tuning guitars, and would often tune Waters' bass for him in concert. Later on, he had a Strobotuner to tune guitars silently during gigs. In the band's early days, before acquiring a full-time road crew, Wright was responsible for unloading the gear at the end of each gig.
The band made its full-length album debut in 1967 with the psychedelic classic The Piper at the Gates of Dawn. Wright is credited on the album with organ, piano, and vocals (most notably singing "Astronomy Domine"); he is also credited as a songwriter. Pink Floyd released a long line of albums in subsequent years, including the masterpiece Dark Side of the Moon (1973), before splintering in the early '80s.
While not credited for vocals on The Piper at the Gates of Dawn, he sang lead on Barrett-penned songs like "Astronomy Domine" and "Matilda Mother". Examples of his early compositions include "Remember a Day", "See-Saw", "Paint Box" and "It Would Be So Nice". Wright was close friends with Barrett, and at one point the pair shared a flat in Richmond. After Barrett left the group in 1968 owing to mental health issues, Wright considered leaving and forming a group with him but realized it would not have been practical.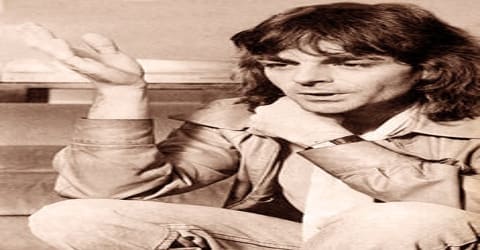 In 1969, Wright worked with the psychedelic folk band 'Chimera' and played the musical instrument 'harpsichord' for the band. In 1970, he co-wrote the song 'Crumbling Land' from the 'Pink Floyd' album 'Zabriskie Point'. He also played the keyboard and sang the lead vocals for the song.
Following Barrett's departure and replacement by David Gilmour, Wright took over writing duties with Waters but gradually became less involved as a singer and songwriter as the band's career progressed. His organ playing remained an important part of the band's live set, including "Interstellar Overdrive", "Set the Controls for the Heart of the Sun" and "Careful with That Axe, Eugene" and he contributed musical themes for film scores (More, Zabriskie Point and Obscured by Clouds). He made significant contributions to Pink Floyd's long, epic compositions such as "Atom Heart Mother", "Echoes" (on which he harmonized with Gilmour for the lead vocals) and "Shine On You Crazy Diamond". On 1973's The Dark Side of the Moon he composed the music for "The Great Gig in the Sky" and "Us and Them". He also contributed to other album tracks such as "Breathe" and "Time", singing the lead vocals on the latter's chorus.
In 1971, Wright composed 'Echoes', which contained many lengthy instrumental passages and sound effects along with his band members. The same year he also wrote the organ melody for the song 'Burning Bridges'. In 1973, he sang the lead vocal for the song 'Time' from the 'Pink Floyd' album titled 'The Dark Side of the Moon'.
Wright rarely played live outside of Pink Floyd compared to the other members. Along with Gilmour, he played in 1970 on Barrett's second solo album, Barrett, and helped with its production. He later recalled working on the album as a way of helping Barrett in any way possible. He guested at a concert by Sutherland Brothers & Quiver in 1974 at Newcastle Polytechnic. Wright recorded his first solo project, "Wet Dream", in early 1978 in Super Bear Studios, France, which featured touring guitarist Snowy White and saxophonist Mel Collins. The album was released in September with minimal commercial success.
During the early years of Pink Floyd, Wright was an integral member, though his creative input lessened over the years as Waters increasingly assumed control of the band. Ultimately, Wright was kicked out of the band by Waters during the recording of The Wall (1979), and while he toured with the band in support of the album, he didn't participate in the recording of The Final Cut (1983), the final Waters-era Pink Floyd album. In the wake of Waters' departure from Pink Floyd, Wright returned to the band for the latter-day albums A Momentary Lapse of Reason (1987) and The Division Bell (1994). He also toured with the band and is featured on the live albums The Delicate Sound of Thunder (1988) and Pulse (1995).
On April 9, 1984, Wright produced and co-wrote songs for the album 'Identity' for the upcoming band 'Zee'. After Waters' departure in 1985, Wright began to contribute to Pink Floyd again, beginning with sessions for A Momentary Lapse of Reason. However, he did not legally rejoin as an equal to Gilmour and Mason, and was a salaried musician for the resulting tour, as his contract said he could not rejoin as a full member. On the album credits, his name was listed after Mason and Gilmour and his photo did not appear on the cover.
By 1994, Wright had rejoined the group full-time. "I am a full member," he clarified in 2000, "but contractually I am not on a level par with Dave and Nick." He co-wrote five songs and sang lead on "Wearing the Inside Out" for the next Floyd album, The Division Bell. This was followed by the double live album and video release Pulse in 1995. Wright, like Mason, performed on every Floyd tour.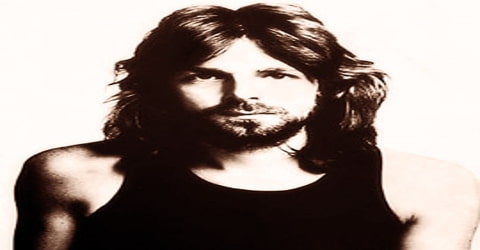 On November 26, 1996, his solo album titled 'Broken China' was released by the EMI records in U.K and the Guardian Records in the U.S. The album covers the theme of depression and helped Wright come to terms with seeing friends affected by it. Musical contributions came from Pino Palladino on bass, Manu Katché on drums, Dominic Miller (known from his guitar work with Sting) and Tim Renwick, another Floyd associate, on electric guitar. Gilmour contributed a guitar part for "Breakthrough" but his performance didn't make the final mix of the album. Wright considered taking the album on tour but concluded it wouldn't be financially viable. Sinéad O'Connor sang lead vocal on two tracks, "Reaching for the Rail" and "Breakthrough", with Wright covering the remainder.
In 1999, Pink Floyd touring keyboardist Jon Carin joined with Wright's wife to bring Wright and Waters back together after some 18 years apart; the two men met backstage after a tour date by Waters. Wright played at several of Gilmour's solo shows in 2002, contributing keyboards and vocals, including his own composition "Breakthrough".
On 2 July 2005, Wright, Gilmour, and Mason were joined by Waters on stage for the first time since the Wall concerts for a short set at the Live 8 concert in London. This was the last time that all four post-Barrett Pink Floyd members performed together. Wright underwent eye surgery for cataracts in November 2005, preventing him attending Floyd's induction to the UK Music Hall of Fame.
In 2006, Wright performed in over two dozen shows on David Gilmour's tour across Europe and North America. He also played the keyboard and gave background vocals for the album 'On The Island'. Wright sang lead on "Arnold Layne", which was released as a live single. He declined an offer to join Waters and Mason on The Dark Side of the Moon Live tour to spend more time working on a solo project.
In 2006, Wright joined Gilmour and Mason for the official screening of the P.U.L.S.E DVD. Inevitably, Live 8 surfaced as a subject in an interview. When asked about performing again, Wright replied he would be happy on stage anywhere. He explained that his plan was to "meander" along and play live whenever Gilmour required his services. The same year, he co-wrote the Helen Boulding B-side, "Hazel Eyes", with Chris Difford.
In 2007, Wright delivered his final performance as a part of the David Gilmour's band at the premiere of Gilmour's concert DVD 'Remember That Night'. That year he also performed vocals at the 'The Madcaps Last Laugh'.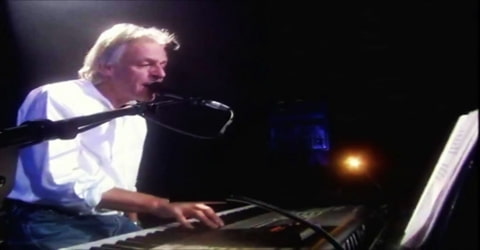 Wright's main influence was jazz, particularly Miles Davis and John Coltrane. He never considered himself a typical songwriter, preferring to create whole albums of music with a theme, later saying "if the words came out like the music, and we didn't have anything else to do, then quite a few would be written". A number of compositions credited to Wright came out of improvisation and randomly trying ideas, some of which were picked up enthusiastically by his bandmates. Wright later said, "I just play and don't really think about what I'm doing, I just let it happen". Of all the Pink Floyd members, Wright was the most reserved, sitting down behind the keyboards and concentrating on the music.
Awards and Honor
In 1996, as a member of the 'Pink Floyd', Richard Wright was inducted into the Rock and Roll Hall of Fame.
Richard Wright features at the 8th position on Music Radar's list of top 27 musicians.
Death and Legacy
Richard Wright died at home in London of cancer on 15 September 2008, aged 65. At the time of his death, he had been working on a new solo album, which was thought to comprise a series of instrumental pieces.
'The Dark Side of the Moon' was one of the bestselling albums of all time and is featured in the list of top 25 best-selling albums in the United States. The album was placed 29th in 'The Observer's' 2006 list of 'The 50 Albums That Changed Music'.
Wright played the piano and Hammond organ in the studio from the start of Pink Floyd's recording career; using the Hammond's bass pedals for the closing section of "A Saucerful of Secrets". He used a Mellotron in the studio for some tracks, including Ummagumma's "Sysyphus" and on the "Atom Heart Mother" suite. For a brief period in 1969, Wright played vibraphone on several of the band's songs and in some live shows, and reintroduced the trombone on "Biding My Time". He started using a Hammond organ regularly on stage alongside the Farfisa around 1970 and a grand piano became part of his usual live concert setup when "Echoes" was added to Pink Floyd's regular set list. All three keyboards are used in the concert film Pink Floyd: Live at Pompeii.
Many journalists believe that this acclaimed 'Pink Floyd' musician spent most of his earnings on his cocaine habit and was nearly bankrupt in the late 1980s. Wright was a proficient multi-instrumentalist who, in addition to keyboards, also played guitar, flute, cello, trombone, violin, drums, saxophone, and bass. Other keyboards that he used in the studio were tack piano, harpsichord, celesta, and harmonium, notably on Syd Barrett's solo song "Love Song" and "Chapter 24".
Information Source: