Biography of Karen Carpenter
Karen Carpenter – American singer and drummer.
Name: Karen Anne Carpenter
Date of Birth: March 2, 1950
Place of Birth: New Haven, Connecticut, United States
Date of Death: February 4, 1983 (aged 32)
Place of Death: Downey, California, United States
Occupation: Musician, Singer
Father: Harold Carpenter
Mother: Agnes Carpenter
Spouse/Ex: Thomas James Burris (m. 1980–1983)
Early Life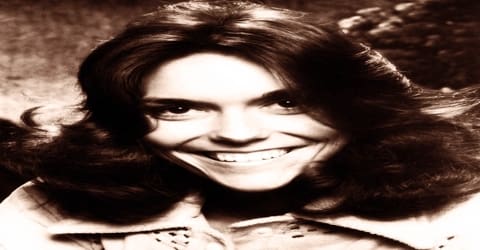 A famous American singer, best known as a part of the popular soft rock band 'The Carpenters', Karen Carpenter was born on March 2, 1950, in New Haven, Connecticut, the daughter of Agnes Reuwer (née Tatum, March 5, 1915 – November 10, 1996) and Harold Bertram Carpenter (November 8, 1908 – October 15, 1988). She was an important twentieth-century female American pop singer, drummer, and with her brother, Richard Carpenter, were members of the band The Carpenters, one of the most successful musical groups of all time, selling to date nearly 100 million units worldwide.
Not only was she a fantastic singer, but Karen was also the drummer of their band, attracting much praise from contemporary musicians as well as from her peers. Karen, a contralto vocalist, was also critically acclaimed in her music career. 'The Carpenters' had started doing tours and live performances in the late 1960s but their commercial success and fame came in the 1970s. In the initial stages of her career, Karen used to be more of a drummer but later on, she took the role of the lead vocalist as well. Owing to her rising career as a singer, her drumming became limited as it got restricted to live performances only. Initially, Carpenter was the band's full-time drummer, but gradually took the role of frontwoman as drumming was reduced to a handful of live showcases or tracks on albums. While the Carpenters were on hiatus in the late 1970s, she recorded a solo album, which was released after her death.
Karen made the front cover on many national magazines and performed in countries around the world. In Japan, in 1976, The Carpenters grossed the highest income for any tour in the history of Japan, up to that time. Karen's career started at the age of 19 (1969) and lasted 14 years to 1983 and her untimely death. Her death of anorexia, an eating disorder, brought that illness to light on a worldwide level and inspired The Karen A. Carpenter Memorial Foundation, established to help provide funds for a cure. The Carpenters made eight Gold Albums, five Platinum Albums, and many top hit singles. They received three Grammy Awards and were voted "Best Band, Duo, or Group (Pop/Rock)" at the first annual American Music Awards.
Childhood, Family and Educational Life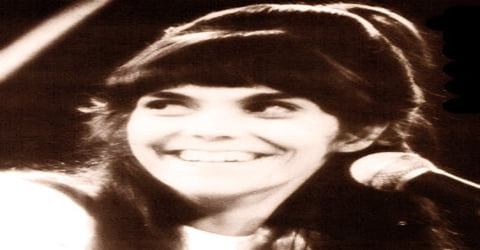 Karen Carpenter, by name of Karen Anne Carpenter, was born in New Haven, Connecticut, U.S. on March 2, 1950. She was the daughter of Agnes Reuwer (née Tatum) and Harold Bertram Carpenter. Carpenter's only sibling, Richard, the elder by three years, developed an interest in music at an early age, becoming a piano prodigy. Karen's first words were "bye-bye" and "stop it", the latter spoken in response to Richard. She enjoyed dancing and by age four was enrolled in tap dancing and ballet classes.
In 1963, her family relocated to Los Angeles where her father got a new job. Karen entered Downey High School in 1964 aged 14 and was a year younger than her classmates. She joined the school band, initially to avoid gym classes, where she developed an interest in drumming and was taught how to drum by her friend Frankie Chavez who was a good drummer. Upon graduating from high school, she became a member of the Long Beach State Choir alongside her brother Richard.
Karen was given a chance to play the instrument 'glockenspiel' by Bruce Gifford, her conductor. But she didn't like playing 'glockenspiel' and later took up drumming inspired by her friend Frankie Chavez's drumming skill. She convinced her parents into buying her a $300 'Ludwig set' and started taking training from Frankie Chavez. Being a quick learner, she picked up the art of drumming in no time and was able to play some very difficult time signatures like the 5/4 in Dave Brubeck's 'Take Five'.
Karen Carpenter was initially nervous about performing in public, but said she "was too involved in the music to worry about it". She graduated from Downey High School in the spring of 1967, receiving the John Philip Sousa Band Award, and enrolled as a music major at Long Beach State, performing in the college choir with Richard. The choir's director, Frank Pooler, said that Karen had a good voice that was particularly suited to pop, and gave her lessons in order for her to develop a three-octave range.
Personal Life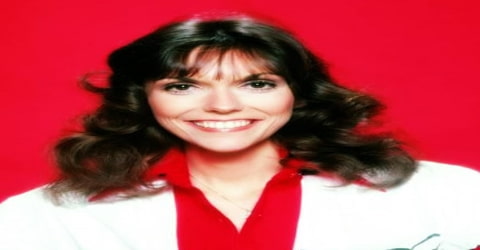 Karen Carpenter lived with her parents until her mid-20s, although ironically after the Carpenters became successful during the early 1970s, she and her brother bought two apartment buildings in Downey. Called "Close To You" and "Only Just Begun," the "Close To You Apartments" can still be found at 8356 East 5th, Downey, California.
After a whirlwind romance, Karen married real estate developer Thomas James Burris on August 31, 1980, in the Crystal Room of the Beverly Hills Hotel, but the marriage didn't last long. She died the day they were supposed to sign the divorce papers.
Her singing skills brought her praise from many musicians including Paul McCartney, according to whom Karen was, the "the best female voice in the world: melodic, tuneful and distinctive". Many singers were influenced by her including the likes of Sheryl Crow, Sonic Youth's Kim Gordon, Shania Twain, K.D. Lang as well as Madonna.
Career and Works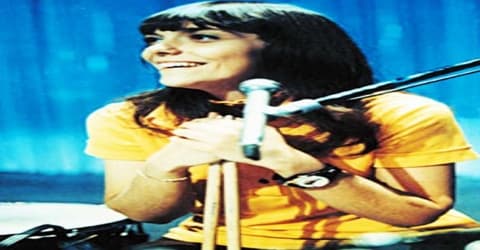 'The Carpenter' trio band was formed by Richard in 1965 which had Karen, Richard and his friend Wes Jacobs from their college days in it. The group rehearsed mainly during the daytime and at night played in numerous nightclubs. Karen started as the only drummer in the group but as time progressed, her singing abilities were discovered and she started being the lead singer in their squad and eventually turned out to be one of the star vocalists of her time. The band rehearsed daily, played jazz in nightclubs, and also appeared on the TV talent show Your All-American College Show. Richard was immediately impressed with his sister's musical talent, saying she would "speedily maneuver the sticks as if she had been born in a drum factory". She did not sing at this point; instead, singer Margaret Shanor guested on some numbers. The trio signed a contract with RCA Records and recorded two instrumentals, but they were not released.
In April 1966, the Carpenters were invited to audition at a session with bassist Joe Osborn, well known for being part of the studio collective The Wrecking Crew. Though she was initially expected to just be the drummer, Karen tried singing and impressed everyone there with her distinctive voice. Osborn signed a recording contract with her for his label, Magic Lamp Records; he was not particularly interested in Richard's involvement.
Karen and Richard attended college in Long Beach, California. There, along with two other musicians, Gary Sims, and John Bettis, they formed an ensemble known as Spectrum. After Spectrum disbanded, Karen and Richard performed with a well-known sessions bassist named Joe Osborn (from the Magic Lamp Records). It was in his garage studio that Karen began her vocal career. There, Karen recorded the songs Looking for Love, I'll Be Yours, and The Parting of Our Ways.
They landed their first record deal in 1967 from A&M Records which gave them the platform to release hit albums like: Offering which was later changed to Ticket to Ride; released 1969, in the 70's they released Close to You, Carpenters, A Song for You, Now & Then, Horizon, A Kind of Hush, Passage and Christmas Portrait while only one album titled Made in America was released in the '80s.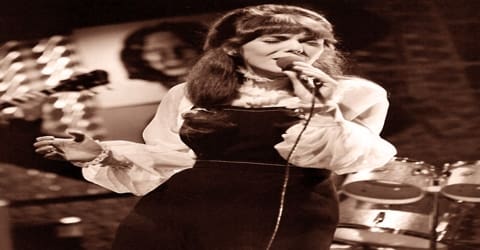 Karen sang most of the songs on the band's first album, 'Offering' (later retitled Ticket to Ride); her brother wrote ten out of the album's thirteen songs and sang on five of them. The opening and concluding tracks were sung by both siblings in unison. As well as drumming, Karen played bass guitar on two songs, "All of My Life" and "Eve", under Osborn's guidance. On "All I Can Do", she played in 5/4 time, while "Your Wonderful Parade" featured multiple snare and bass drum overdubs to emulate the sound of a marching band. The track "Ticket to Ride", which was a cover of a Beatles song that later became the album's title track, was released as the Carpenters' first single; it reached No. 54 on the Billboard Hot 100. Their next album, 1970's Close to You, featured two hit singles: "(They Long to Be) Close to You" and "We've Only Just Begun". They peaked at No. 1 and No. 2, respectively, on the Hot 100.
In 1971, Karen and Richard appeared in a television special on the BBC in the United Kingdom. They were also the featured performers in a summer replacement series, Make Your Own Kind of Music, which aired in the United States on NBC-TV. In May 1973, the Carpenters accepted an invitation to perform at the White House for President Richard M. Nixon and they also visited West German chancellor Willy Brandt.
Carpenter always considered herself a "drummer who sang". Karen preferred Ludwig Drums, including the Ludwig SuperSensitive snare, which she favored greatly. However, she did not drum on every Carpenters' recording. She was the only featured drummer on Ticket to Ride and on Now & Then except for "Jambalaya". According to Hal Blaine, Karen played on most of the album cuts, and he played on most of the Carpenters' studio sessions where she did not play drums herself. The duo was happy for Blaine to take the role in the studio as he was a respected session musician and it was easier to record Carpenter's guide vocal without it spilling onto the drum mics. On Made in America, Karen provided percussion on "Those Good Old Dreams" in tandem with Paulinho da Costa and played drums on the song "When It's Gone (It's Just Gone)" in unison with Larrie Londin.
The vibrant singer's voice attracted a lot of person's interest after she was long gone and singers like Madonna, Sheryl Crow, Sonic Youth's Kim Gordon, Shania Twain, and k.d. lang praised her voice for its smoothness and the expertise with which she sings. Karen has been described as the female with the best voice during her time by top stars like Paul McCartney and Elton John. Her skillful drumming like her voice has also been appreciated by artists like Hal Blaine, Cubby O'Brien and Buddy Rich. She has also been recognized by Modern Drummer magazine and won the best rock drummer poll conducted by Playboy.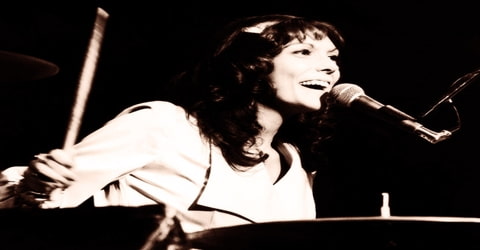 In the mid-1970s, Richard developed an addiction to Quaaludes. The Carpenters frequently canceled tour dates, and they stopped touring altogether after their September 4, 1978, concert at the MGM Grand in Las Vegas.  While Richard sought treatment for his addiction at a Kansas, Kansas facility in early 1979, Karen, who was currently at the age of 30, made a solo album with producer Phil Ramone entitled "Karen Carpenter,", which she dedicated to her brother Richard.
The choice of more adult-oriented and disco/dance-tempo material represented an effort to retool her image. Arguably, her best ever performance is a song on the album by Paul Jabara and Jay Asher, called "Something's Missing (In My Life)." Many who have heard the work-lead feel it truly relates to Karen's personal struggles and the depth of her feelings. The song remains unmixed and without strings.
Carpenter released her first solo record, "Looking For Love" / "I'll Be Yours" in 1967 on Osborn's Magic Lamp label. Only 500 copies were pressed, and the label folded shortly afterward.
In 1980, Karen performed a medley of standards in a duet with Ella Fitzgerald on the Carpenters' television program Music, Music, Music. In 1981, after the release of Made in America album (which turned out to be their last), the Carpenters returned to the stage and did some promotional tours, including an appearance for the BBC programme Nationwide. "Now" was the last song Carpenter recorded, in April 1982. Though Richard was concerned about her health, he still thought her voice sounded as good as ever.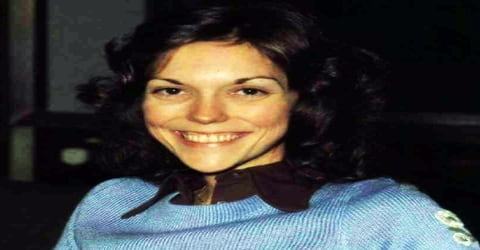 The resulting product met a tepid response from Richard and A&M executives in early 1980, and Karen wavered in her dedication to the project. The whole album was shelved by A&M executive Herb Alpert. Karen's fans got a taste of the album in 1989 when one of its tracks, "If I Had You," (as remixed by Richard) turned up on the compilation album Loveliness. It was also released as a single, making number 18 on the Adult Contemporary chart. Sixteen years later in 1996, the entire album, featuring mixes as approved by Karen and one unmixed bonus track, finally saw release. There are 10 unreleased tracks from the album: eight of them are work-leads, while the remaining two are considered outtakes: "I Love Makin' Love to You," and "Truly You." When A&M Records folded in 2000, six out of the eight demos began surfacing on the Internet.
Awards and Honor
"The Carpenters" band was awarded a star on the Hollywood Walk of Fame in 1983.
Karen Carpenter is ranked #29 on VH1's '100 Greatest Women of Rock and Roll' in 1999 and in 2010.
Karen was added to the Rolling Stone's '100 Greatest Singers of All Time' list at #94 in 2010.
Karen had won three Grammy Awards along with her brother.
Death and Legacy
Karen Carpenter suffered from the eating disorder 'anorexia nervosa' in her younger days. This forced her to cancel some of her tours with the band. This disease, which was quite unknown in that period, eventually became fatal for her.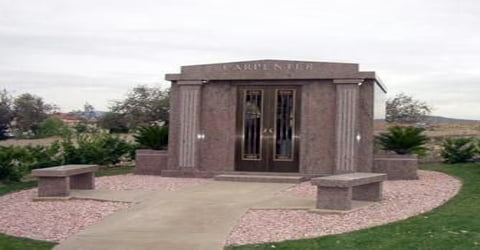 On February 4, 1983, at the age of 32, Karen suffered cardiac arrest at her parents' home in Downey and was taken to Downey Community Hospital where she was pronounced dead 20 minutes later. Karen was planning to sign her divorce papers on the day she died.
Carpenter's funeral was held on February 8, 1983, at Downey United Methodist Church. Approximately one thousand mourners attended, including her friends Dorothy Hamill, Olivia Newton-John, Petula Clark and Dionne Warwick. Thomas Burris also attended and threw his wedding ring into her casket. Carpenter was buried at the Forest Lawn Memorial Park in Cypress, California. In 2003 her body was moved, to be placed with her parents in a mausoleum at the Pierce Brothers Valley Oaks Memorial Park in Westlake Village, California.
The most notable part of Karen Carpenter's career was the collaboration with her brother Richard. Together they were called 'The Carpenters'. Initially, they did many gigs with different band members but in 1969 they formed a team of their own and were offered a recording contract by the A&M Records. Karen did most of the singing for their first album whereas Richard wrote most of the songs. She played the drum as well as the bass guitar for two of the songs 'All of My Life' and 'Eve,' both from their first album. The cover for the Beatles' song 'All I Can Do' was their first single and it reached number 54 on the 'Billboard Hot 100'.
On October 12, 1983, the Carpenters received a star on the Hollywood Walk of Fame. It is located at 6931 Hollywood Blvd., a few yards from the Kodak Theater. Richard, Harold, and Agnes Carpenter attended the inauguration, as did many fans.
Carpenter is known to fans as "Lead Sister". This originated from a mispronunciation of "lead singer" by a Japanese journalist in 1974, and she later wore a T-shirt with the nickname during live shows. 'The Carpenters' next album 'Close to You' containing two major hits 'Close to You' and 'We've Only Just Begun'. These two hits occupied the two top spots on the 'Billboard Hot 100'.
On December 11, 2003, at 12:30 PM Pacific Standard Time, Agnes, Karen, and Harold, who remained in their original caskets and occupied three out of the six spaces in the Carpenter Private Mausoleum, were exhumed from the Forest Lawn Memorial Park in Cypress, California and re-interred at the Pierce Brothers Valley Oaks Memorial Park in Westlake Village, California. Their mausoleum is a 46,000-pound, Partenope-style structure and was constructed in Texas for over seven months. It is polished sunset red and features crystal patterns. It is located in the Tranquility Gardens section of the cemetery. Similar structures constructed at the time had a price range of around $600,000.
Information Source: