Theresa May – Prime Minister of the United Kingdom
Full name: Theresa Mary Brasier
Date of birth: 1st October 1956 (age 60)
Place of birth: Eastbourne, Sussex, England
Political party: Conservative
Spouse(s): Philip May (m. 1980)
Residence: 10 Downing Street
Early Life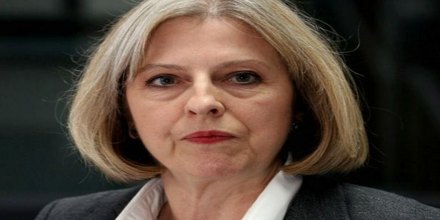 Theresa Mary Brasier was born on 1st October 1956, in Eastbourne, Sussex, England. She is the current Prime Minister of the United Kingdom and Leader of the Conservative Party, having served as both since July 2016. She has been the Member of Parliament (MP) for Maidenhead since 1997. May identifies as a one-nation conservative and has been characterised as a liberal conservative.
The country's second female Prime Minister after fellow Conservative Margaret Thatcher, May is a highly experienced politician who took over as UK's PM from David Cameron during a period of political uncertainty following Britain's withdrawal from the European Union. The daughter of a Church of England clergyman, May was ambitious from the very beginning. She went to a local grammar school before going to Oxford University to study geography at St Hugh's College. She embarked on a banking career and a few years hence she joined the Association for Payment Clearing Services. She entered the political arena in the 1980s and served as a councilor for the London Borough of Merton for around eight years. With her political aspirations on the rise, she made attempts to be elected to the House of Commons in 1992 and 1994, albeit unsuccessfully. After her successful election as the MP for Maidenhead in the 1997 general election, her career has been on the upswing. As a politician she has strong views on migration laws and is a supporter of same sex marriages.
Following the resignation of Prime Minister David Cameron on 24 June 2016, May announced her candidacy for the leadership of the Conservative Party and quickly emerged as the front-runner. She won the first and second ballot of Conservative MPs by a significant margin and was due to face a vote of Conservative Party members in a contest with Andrea Leadsom. Leadsom's withdrawal from the election on 11 July led to May's appointment as leader the same day. She was appointed Prime Minister two days later. As Prime Minister, May has focused on reducing immigration and withdrawing the UK from the European Union.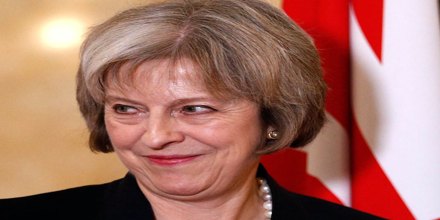 Theresa May held the office of Minister for Women and Equality from 2010 to September 2012. In this position she supported the Anti-Discrimination Laws enshrined in the Equality Act 2010 which came into effect in England, Wales and Scotland on 1 October 2010.
Childhood and Educational Life
Theresa Mary May was born on October 1, 1956 in Eastbourne, Sussex. Her father was a vicar for the Church of England and her mother was a housewife.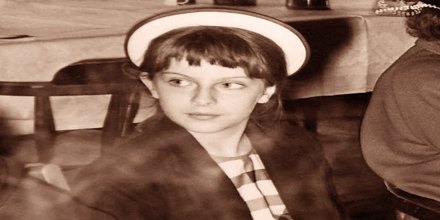 May attended State-run primary and grammar schools and briefly went to Catholic school. She studied geography at St. Hugh's College at Oxford University and earned her BA degree in 1977.
After graduation, May spent the next 20 years working in the financial sector before making her way into the education and political sectors in the mid '80s and '90s. She was elected as Conservative MP (Member of Parliament) of Maidenhead in 1997.
Personal Life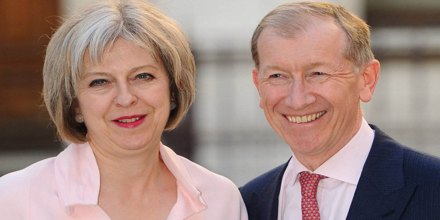 She met Phillip May while she was a student and married him in 1980. The couple could not have any children due to medical reasons. Her husband is an investment banker currently employed by Capital International.
A staunch Christian, she is a member of the Church of England and regularly worships at church on Sunday.
May is known for a love of fashion and in particular distinctive shoes, wearing leopard-print shoes at her 'Nasty Party' speech in 2002, as well as her final Cabinet meeting as Home Secretary in 2016. On Desert Island Discs in 2014 she chose a subscription to Vogue as her luxury item. However she has been critical of the media focusing on her fashion instead of her achievements as a politician.
May was diagnosed with diabetes mellitus of type 1 in November 2012. She is treated with daily insulin injections.
Political Career
Theresa May made her first foray into politics in 1986 when she became a councilor for the London Borough of Merton where she served as the Chairman of Education (1988–90) and Deputy Group Leader and Housing Spokesman (1992–94).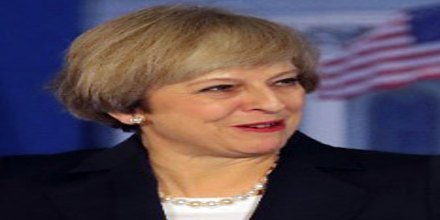 A successful career woman by now, she set her political aspirations high and stood for the seat of North West Durham in the 1992 general election. This attempt was unsuccessful, as was her attempt to win the1994 Barking by-election.
Ever the resilient soul, she again stood for the 1997 general elections in which she was successfully elected as the Conservative MP for Maidenhead. In 1998, she became a member of William Hague's front-bench Opposition team, as Shadow Spokesman for Schools, Disabled People and Women, a position she held until June 1999.
She was appointed Shadow Education and Employment Secretary in the Shadow Cabinet in 1999. Following the 2001 election, she was moved to the Transport portfolio by the new Conservative leader Iain Duncan Smith.
May was appointed the first female Chairman of the Conservative Party in July 2002. During her speech at the 2002 Conservative Party Conference, she explained why, in her view, her party must change: "you know what people call us: the Nasty Party". In 2003, she was sworn of the Privy Council and appointed Shadow Secretary of State for Transport after Michael Howard's election as Conservative Party and Opposition Leader in November that year.
In June 2004 she was moved to become Shadow Secretary of State for the Family. Following the 2005 general election she was also made Shadow Secretary of State for Culture, Media and Sport. David Cameron appointed her Shadow Leader of the House of Commons in December 2005 after his accession to the leadership. In January 2009 May was made Shadow Secretary of State for Work and Pensions.
On 6 May 2010, May was re-elected MP for Maidenhead with an increased majority of 16,769 – 60 per cent of the vote. This followed an earlier failed attempt to unseat her in 2005 as one of the Liberal Democrats' leading "decapitation-strategy" targets.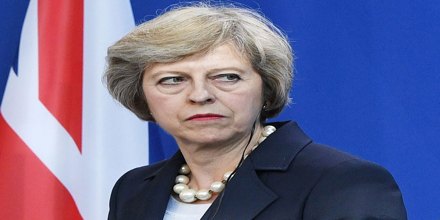 On 12 May 2010, when May was appointed Home Secretary and Minister for Women and Equality by Prime Minister David Cameron as part of his first Cabinet, she became the fourth woman to hold one of the British Great Offices of State, after (in order of seniority) Margaret Thatcher (Prime Minister), Margaret Beckett (Foreign Secretary) and Jacqui Smith (Home Secretary). As Home Secretary, May was also a member of the National Security Council.
She is the longest-serving Home Secretary for over 60 years, since James Chuter Ede who served over six years and two months from August 1945 to October 1951. May's appointment as Home Secretary was somewhat unexpected, as Chris Grayling had served as shadow Home Secretary in opposition.
In June 2010, May faced her first major national security incident as Home Secretary with the Cumbria shootings. She delivered her first major speech in the House of Commons as Home Secretary in a statement on this incident, later visiting the victims with the Prime Minister.
Also in June 2010, May banned the Indian Muslim preacher Zakir Naik from entering the United Kingdom. According to The Telegraph, a Home Office official who disagreed with this decision was suspended. In late June 2010, May announced plans for a temporary cap on UK visas for non-EU migrants. The move raised concerns about the impact on the British economy.
As the longest-serving Home Secretary in six decades, she is known for her work on police reform and pursuing stricter drug and immigration policies.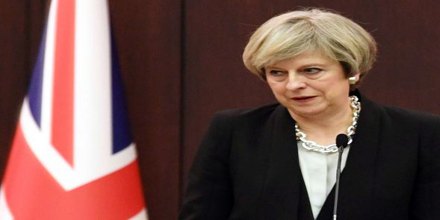 To the shock of the world and to almost half of its own citizens, the U.K. voted to exit the European Union in June 2016 — an event which is referred to as the "Brexit" (Britain Exit) referendum. (May originally voted to remain in the E.U., although she was known to be a "Euroskeptic.")
After Prime Minister David Cameron announced his resignation, May announced her candidacy for the Conservative Party and quickly emerged as its frontrunner, receiving 50% of the Parliamentary votes alone amid the other candidates. On July 7, 2016 it appeared that she and fellow Conservative leader Andrea Leadsom would both be in contention to become the country's next PM, but within days, Leadsom, who voted for Britain to leave the E.U., pulled out of the running due to distasteful remarks she made about why she would make a better PM.
With no one contesting her candidacy, May was set to be sworn in as the first post-Brexit female Prime Minister. On July 11, 2016 she made a televised announcement surrounded by Members of Parliament and her husband Philip, about seeing Brexit through:
"During this campaign, my case has been based on three things. First, the need for strong, proven leadership to steer us through what will be difficult and uncertain economic and political times. The need, of course, to negotiate the best deal for Britain in leaving the EU and to forge a new role for ourselves in the world. Brexit means Brexit. And we are going to make a success of it."
May continued: "Second, we need to unite our country. And third, we need a strong, new positive vision for the future of our country. A vision of a country that works, not for the privileged few, but that works for every one of us. Because we're going to give people more control over their lives. And that's how, together, we will build a better Britain.'"
May was sworn in as Britain's second female Prime Minister on July 13, 2016 and the Queen's 13th prime minister following ceremonial overtures.
May supported the Saudi Arabian-led intervention in Yemen and defended selling arms to Saudi Arabia, which is accused of committing war crimes in Yemen, insisting that Britain's close relationship with Saudi Arabia was "helping keep people on the streets of Britain safe".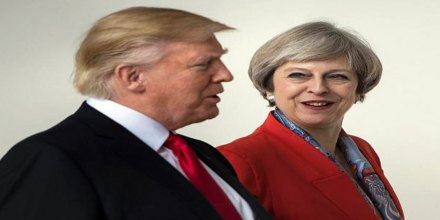 On 21 January 2017, following the inauguration of Donald Trump as US President, the White House announced that May would meet the President on 27 January, making her the first foreign leader to meet Trump since he took office on 20 January. In a joint press conference, May indicated an interest in increased trade between the United States and the United Kingdom. She also affirmed a desire to maintain an American involvement in NATO.
In January 2017, when it came to light that a Trident test had malfunctioned in June 2016, May refused to confirm whether she knew about the incident when she addressed parliament.
Honours and Awards
Prior to and since her appointment to Government, May actively supports a variety of campaigns on policy issues in her constituency and at the national level of politics. She has spoken at the Fawcett Society promoting the cross-party issue of gender equality. May was nominated as one of the Society's Inspiring Women of 2006.
She is the Patron of Reading University Conservative Association, the largest political student group in Berkshire (the county of her Maidenhead constituency). In February 2013, BBC Radio 4's Woman's Hour already described her as Britain's second-most powerful woman after Queen Elizabeth II.