Biography of Jenny Lind
Jenny Lind – A Swedish opera singer.
Name: Johanna Maria 'Jenny' Lind
Date of Birth: October 6, 1820
Place of Birth: Klara, in central Stockholm, Sweden
Date of Death: 2 November 1887 (aged 67)
Place of Death: Herefordshire, United Kingdom
Occupation: Opera singer
Father: Niclas Jonas Lind (1798-1858)
Mother: Anne-Marie Fellborg (1793-1856)
Spouse/Ex: Otto Goldschmidt (m. 1852-1887)
Children: Jenny Maria Catherine Goldschmidt Maude, Ernest Svend David Goldschmidt, Walter Otto Goldschmidt
Early Life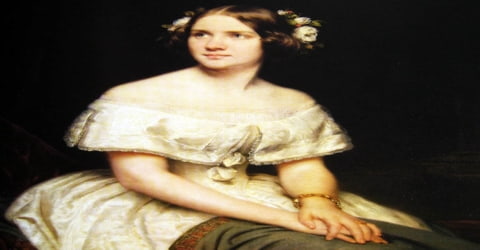 One of the most celebrated opera performers of the nineteenth century in Sweden, Jenny Lind was born October 6, 1820, Klara in Stockholm, Sweden, to the illegitimate daughter of Niclas Jonas Lind (1798-1858), a bookkeeper, and Anne-Marie Fellborg (1793-1856), a schoolteacher. She was a Swedish opera singer, often known as the "Swedish Nightingale". One of the most highly regarded singers of the 19th century; she performed in soprano roles in opera in Sweden and across Europe and undertook an extraordinarily popular concert tour of the United States beginning in 1850. She was a member of the Royal Swedish Academy of Music from 1840.
Lind began singing on stage at the age of ten and landed her first breakthrough role as Agathe in Der Freischütz in 1838 at the Royal Swedish Opera. At the height of her fame, Lind undertook a long tour to the United States upon persuasion by showman P. T. Barnum. Moreover, her advance publicity made her a celebrity even before she arrived in the country. The great singer suffered vocal damage at one point in her career, but her singing teacher Manuel García saved her voice. After two acclaimed seasons in London, Lind announced her retirement from the opera at the age of 29.
During the brief American phase of her career, between September of 1850 and May of 1852, Lind toured and gave vocal recitals; yet she became something different from simply a vocal performer. Her trip to the United States was organized by the great showman Phineas T. Barnum, best remembered today for his association with the circus that bears his name, but the promoter of various kinds of public events during the middle decades of the nineteenth century. He may never have had a greater triumph than his launch of Lind's tour: tickets for her concerts were auctioned and reached astronomical prices, and Lind's image soon adorned an incredible range of consumer items. Barnum profited handsomely, and Lind became perhaps the first person who could be described using the distinctly modern term "celebrity."
During her music career, she had earned over $350,000 from her singing concerts. A big philanthropist, she decided to donate most of the proceeds to charities, primarily the endowment of free schools in Sweden. Her generosity and devotion to charitable causes remained a key feature of her career and significantly enhanced her global popularity even among the public who didn't have musical interests.
Childhood, Family and Educational Life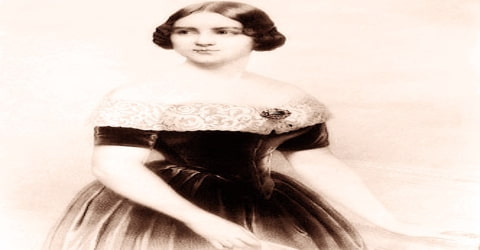 Jenny Lind, original name Johanna Maria Lind, was born on 6 October 1820 in Klara, in central Stockholm as the illegitimate daughter of Anne-Marie Fellborg, a schoolteacher, and Niclas Jonas Lind, a bookkeeper. Lind's mother had divorced her first husband for adultery but, for religious reasons, refused to remarry until after his death in 1834. Lind's parents married when she was 14.
When Lind was about 9, her singing was overheard by the maid of Mademoiselle Lundberg, the principal dancer at the Royal Swedish Opera. The maid, who was astounded by Lind's voice, returned the following day with Lundberg who later helped Lind gain admission at the Royal Dramatic Theatre.
Lind began to sing on stage when she was 10. She had a vocal crisis at the age of 12 and had to stop singing for a time, but she recovered. Her first great role was Agathe in Weber's Der Freischütz in 1838 at the Royal Swedish Opera. At 20, she was a member of the Royal Swedish Academy of Music and court singer to the King of Sweden and Norway.
Personal Life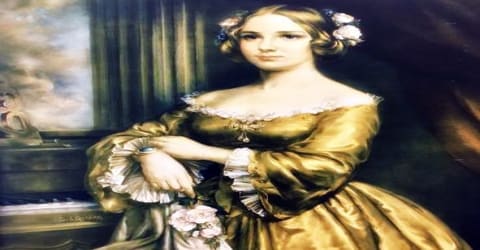 Jenny Lind toured Denmark where, in 1843, Hans Christian Andersen met and fell in love with her. Although the two became good friends, she did not reciprocate his romantic feelings. She is believed to have inspired three of his fairy tales: "Beneath the Pillar", "The Angel" and "The Nightingale". He wrote, "No book or personality whatever has exerted a more ennobling influence on me, as a poet, than Jenny Lind. For me, she opened the sanctuary of art." The biographer Carol Rosen believes that after Lind rejected Andersen as a suitor, he portrayed her as The Snow Queen with a heart of ice.
After this, the singer became friends with Mendelssohn who used to write passionate love letters to her. Before the duo could start a relationship, Mendelssohn died a premature death in November 1847.
On February 5, 1852, Jenny Lind married pianist and conductor Goldschmidt in Boston. She went on to take the name "Jenny Lind-Goldschmidt" both personally and professionally. The couple initially lived in Dresden, Germany, and then moved to England where they lived for the rest of their lives. Together, they had three children: Otto, Jenny, and Ernest.
Career and Works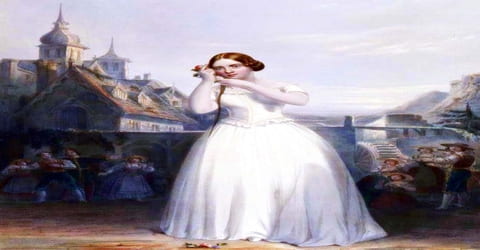 Jenny Lind made her formal operatic debut in a performance of Carl Maria von Weber's Der Freischütz (The Marksman) on March 7, 1838. Never classically attractive, lacking confidence in herself, and generally seeming shy and quiet to people she met, Lind was an entirely different person on stage. "I awoke this morning as one person and retired in the evening as another," Lind said (as quoted in a biography by musicologist Eva Öhrström appearing on the Official Gateway to Sweden website). "I had found out what my strength consisted of." At the age of 20, she served as a court singer to King of Sweden and Norway. During this time, she also became a part of the Royal Swedish Academy of Music.
From 1841 to 1843, Lind studied under the guidance of Manuel García who saved her singing career by helping her recover from the damage to her voice. When she returned to Stockholm and sang in the operas 'La sonnambula' (The Sleepwalker) and Norma, she had developed a large range, a luminous vocal quality that captivated even veteran music writers, and an uncanny ability to seem to hover gently while singing quiet passages.
Learning to speak German and eventually English (although the latter language gave her a great deal of trouble), Lind embarked on an international career. Lind performed in Copenhagen, Denmark, in 1843 and attracted romantic attention from writer Hans Christian Andersen there, an episode that was later turned into an opera of its own by English alternative rock star and classical composer Elvis Costello. French composer Giacomo Meyerbeer was one of her early admirers and wrote an opera (Ein Feldlager in Schlesien, or A Silesian Camp) with a role specifically designed for her.
In December 1844, through Meyerbeer's influence, Lind was engaged to sing the title role in Bellini's opera 'Norma' in Berlin. This led to more engagements with opera houses throughout Austria and Germany. The following year, she sang without fee for a charity event in aid of the Orchestra Widows' Fund. Her devotion and generosity to charitable causes remained a key aspect of her career and greatly enhanced her international popularity even among the unmusical.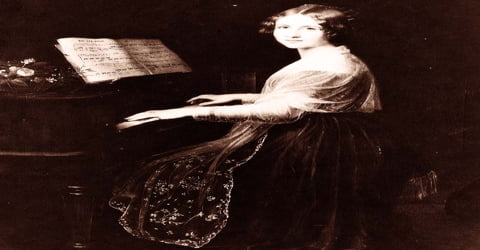 In 1846 Lind was signed to perform at the Theater an der Wien in Vienna, Austria, the home of Mozart and Beethoven, and the toughest audience she had yet encountered. Showered with applause and flowers after her innovative, spiritual performance of the title role in Bellini's Norma, Lind charmed the tough Viennese audience as it demanded an encore, asking (according to the International Dictionary of Opera), "May I first have five minutes to drink some lemonade?" In addition to her wholesome image, Lind succeeded in creating the impression that she was something of a natural, a down-to-earth, ordinary individual endowed with supernatural talent. That aspect of her image would serve her well when she encountered P.T. Barnum.
On 4 May 1847, the singer gave her first performance in London when she appeared in an Italian edition of Meyerbeer's 'Robert le Diable.' The same year, Lind starred in the world première of Verdi's opera I masnadieri at Her Majesty's Theatre, under the baton of the composer. During her two years on the operatic stage in London, Lind appeared in most of the standard opera repertory. In November 1847, Lind was devastated by the premature death of her beloved friend Mendelssohn. She later went on to sing the soprano part in 'Elijah,' which he had written for her, at London's Exeter Hall.
Four months after her London debut, she was devastated by the premature death of Mendelssohn in November 1847. She did not at first feel able to sing the soprano part in Elijah, which he had written for her. She finally did so at a performance in London's Exeter Hall in late 1848, which raised £1,000 to fund a musical scholarship as a memorial to him; it was her first appearance in oratorio.
In early 1849, still in her twenties, Lind announced her permanent retirement from opera. Her last opera performance was on 10 May 1849 in Robert le Diable; Queen Victoria and other members of the Royal Family were present. Lind's biographer Francis Rogers wrote, "The reasons for her early retirement have been much discussed for nearly a century, but remain today a matter of mystery. Many possible explanations have been advanced, but not one of them has been verified".
The Swedish Nightingale gave her last opera performance on 10 May 1849 in 'Robert le diable.' Soon after this, Lind was approached by the famous American showman P. T. Barnum who offered her proposal to tour throughout the United States. In early 1849, she decided to retire from opera. The Swedish Nightingale gave her last opera performance on 10 May 1849 in 'Robert le diable.' Soon after this, she was approached by the famous American showman P. T. Barnum who offered her proposal to tour throughout the United States.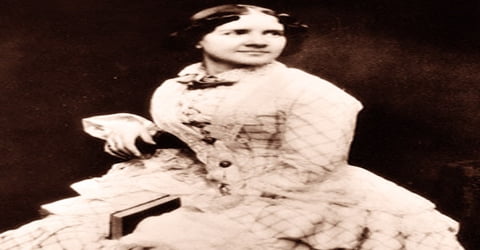 Barnum seized on Lind's new nickname, the "Swedish Nightingale," and promoted her less as a famous European artist than as a miraculous natural talent. Detractors termed her "Barnum's Bird," but they were silenced as a crowd of 30,000 turned out to meet Lind's ship in New York Harbor on September 1, 1850. Thousands surrounded her hotel, and Barnum began to recoup his investment when a hotel owner paid him $1,000 a day for the privilege of hosting Lind. The frenzy grew as Barnum announced that tickets would be auctioned for her first New York concert; even the unflappable Lind was amazed when the bidding rose to $650 a ticket and beyond.
After New York, Lind's party toured the east coast of America, with continued success, and later took in Cuba, the Southern US, and Canada. By early 1851, Lind had become uncomfortable with Barnum's relentless marketing of the tour, and she invoked a contractual right to sever her ties with him; they parted amicably. She continued the tour for nearly a year, under her own management, until May 1852. Benedict left the party in 1851 to return to England, and Lind invited Otto Goldschmidt to replace him as pianist and conductor. Lind and Goldschmidt were married on February 5, 1852, near the end of the tour, in Boston. She took the name "Jenny Lind-Goldschmidt", both privately and professionally.
In September of 1853, Lind had a son, Walter. A daughter, Jenny, followed in 1857, and a second son, Ernst, was born in 1858. By that time, the family had moved to Lind's beloved England. The rest of her life was fairly quiet, although Lind and Goldschmidt numbered Queen Victoria and Prince Albert among their family friends.
In 1856, Lind performed at a concert conducted by William Sterndale Bennett. In the year 1866, Lind gave a concert with Arthur Sullivan at the St James's Hall. Her performances decreased after this and the singer retired from singing in 1883. From 1879 to 1887, she collaborated with Frederick Niecks on his biography of Frédéric Chopin. In 1882, Lind was appointed the professor of singing at the newly launched Royal College of Music.
Details of the later concerts under her own management are scarce, but it is known that under Barnum's management Lind gave 93 concerts in America for which she earned about $350,000, and he netted at least $500,000 ($9.97 million and $14.2 million, as of 2015, respectively). She donated her profits to her chosen charities, including some US charities. The tour is a plot point in the 1980 musical Barnum and the 2017 film The Greatest Showman, both of which include a fictionalized relationship between Lind and Barnum with "romantic undertones".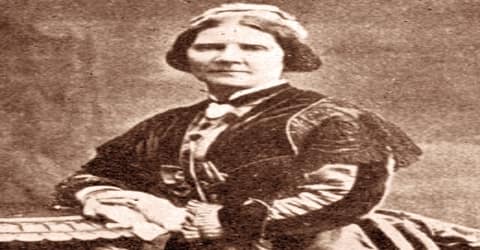 From 1879 until 1887, Lind worked with Frederick Niecks on his biography of Frédéric Chopin. In 1882, she was appointed a professor of singing at the newly founded Royal College of Music. She believed in an all-around musical training for her pupils, insisting that, in addition to their vocal studies, they were instructed in solfège, piano, harmony, diction, deportment and at least one foreign language.
Lind continued to perform although her best years were behind her vocally, taking solos in oratorios like Mendelssohn's Elijah as late as 1883. Living at first in the London suburb of Wimbledon, Lind later moved to the Malvern Hills in the rural Shropshire region. From 1883 to 1886 she taught at the Royal College of Music, London. There are no available recordings of Jenny Lind's works though she is believed to have made a phonograph recording for Thomas Edison.
Death and Legacy
Jenny Lind suffered from cancer in the 1880s and died on November 2, 1887. She was buried in the Great Malvern Cemetery to the music of Chopin's Funeral March. She bequeathed a considerable part of her wealth to help poor Protestant students in Sweden receive an education.
The track 'The Camp of Silesia' from Meyerbeer's 'Ein Feldlager in Schlesien' became one of the numbers most associated with Jenny Lind. She was called on to sing the song whenever she performed in concerts.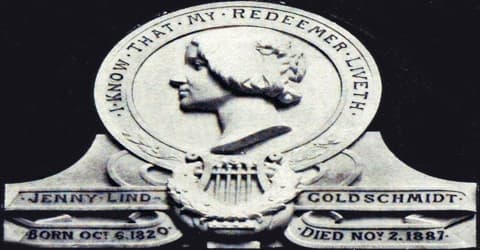 (Memorial in Westminster Abbey)
Lind is commemorated in Poets' Corner, Westminster Abbey, London under the name "Jenny Lind-Goldschmidt". Among those present, at the memorial's unveiling ceremony on 20 April, 1894 were Goldschmidt, members of the Royal Family, Sullivan, Sir George Grove and representatives of some of the charities supported by Lind. There is also a plaque commemorating Lind in The Boltons, Kensington, London and a blue plaque at 189 Old Brompton Road, London, SW7, which was erected in 1909.
Lind has been commemorated in music and even on banknotes. The 1996, as well as the 2006 issues of Swedish 50-krona banknote, had her portrait in the front. Many objects and places have been named after the great singer, including the Jenny Lind locomotive and Jenny Lind Island in Canada.
In 2001, a semi-biographical film, Hans Christian Andersen: My Life as a Fairytale, featured Flora Montgomery as Lind. In 2005, Elvis Costello announced that he was writing an opera about Lind, called The Secret Arias with some lyrics by Andersen. A 2010 BBC television documentary "Chopin – The Women Behind the Music" includes discussion of Chopin's last years, during which Lind "so affected" the composer.
In Britain, Jenny Lind Children's Hospital of the Norfolk is named in Lind's honor. In the USA, streets in New Bedford, Massachusetts; Taunton, Massachusetts; North Easton, Massachusetts; McKeesport, Pennsylvania; Stanhope, New Jersey, and North Highlands, California have been named after her. A bronze statue of a seated Lind sits at the Djurgården Island in Stockholm.
Information Source: