Biography of Curtis Mayfield
Curtis Mayfield – American singer-songwriter, guitarist, record producer, and musicians.
Name: Curtis Lee Mayfield
Date of Birth: June 3, 1942
Place of Birth: Chicago, Illinois, United States
Date of Death: December 26, 1999 (aged 57)
Place of Death: Roswell, Georgia, United States
Occupation: Singer-Songwriter, Guitarist, Record Producer
Father: Kenneth Mayfield
Mother: Marion Washington
Early Life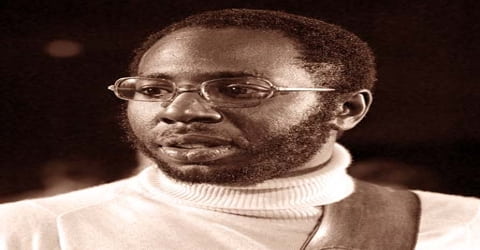 An American singer, songwriter, guitarist, producer, and entrepreneur, Curtis Mayfield was born on June 3, 1942, in Chicago, Illinois, the son of Marion Washington and Kenneth Mayfield, one of five children. He was one of the principal architects of Chicago-based soul music during the 1960s and '70s. Beginning with his earliest songs such as "Gypsy Woman" (1961), "It's All Right" (1963), "Keep On Pushing" (1964), and "People Get Ready" (1965) when he was lead vocalist of the Impressions, Mayfield wrote highly inspirational, humanistic pieces concerned with African American uplift. His compositions became standards in the repertoires of artists as varied as Rod Stewart, Bob Marley, and Brian Hyland.
Born in Chicago, Illinois, Mayfield started his musical career in a gospel choir. Moving to the North Side, he met Jerry Butler in 1956 at the age of 14 and joined the vocal group The Impressions. As a songwriter, Mayfield became noted as one of the first musicians to bring more prevalent themes of social awareness into soul music. In 1965, he wrote "People Get Ready" for the Impressions, which displayed his more politically charged songwriting. Ranked at no. 24 on Rolling Stone's list of the 500 Greatest Songs of All Time, the song received numerous other awards and was included in the Rock and Roll Hall of Fame 500 Songs that Shaped Rock and Roll, as well as being inducted into the Grammy Hall of Fame in 1998.
A courageous soul, Mayfield continued his career as a recording artist even after he was paralyzed from the neck down in an accident while he was performing on stage. He was a recipient of the Grammy Legend Award and the Grammy Lifetime Achievement Award, and also a double inductee in the Grammy Hall of Fame.
Perhaps because he didn't cross over to the pop audience as heavily as Motown's stars, it may be that the scope of Curtis Mayfield's talents and contributions have yet to be fully recognized. Judged merely by his records alone, the man's legacy is enormous. As the leader of the Impressions, he recorded some of the finest soul vocal group music of the 1960s. As a solo artist in the 1970s, he helped pioneer funk and helped introduce hard-hitting urban commentary into soul music. "Gypsy Woman," "It's All Right," "People Get Ready," "Freddie's Dead," and "Super Fly" is merely the most famous of his many hit records. He died of complications from type 2 diabetes in 1999, at the age of 57.
Childhood, Family and Educational Life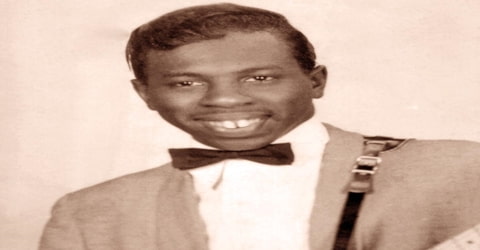 Curtis Mayfield, by name of Curtis Lee Mayfield, was born on June 3, 1942, in Chicago, Illinois, to Marion Washington and Kenneth Mayfield. He had four siblings. His father left them when he was only five. His mother and maternal grandmother moved the children from one place to another and finally settled at Cabrini-Green in Chicago.
Mayfield attended Wells Community Academy High School before dropping out his sophomore year. His mother taught him piano and, along with his grandmother, encouraged him to enjoy gospel music. At the age of seven, he sang publicly at his aunt's church with the Northern Jubilee Gospel Singers. When he was 14 years old he formed the Alphatones when the Northern Jubilee Gospel Singers decided to try their luck in downtown Chicago and Mayfield stayed behind. Fellow group member Sam Gooden was quoted "It would have been nice to have him there with us, but of course, your parents have the first say."
Later in 1956, Mayfield joined his high school friend Jerry Butler's group The Roosters with brothers Arthur and Richard Brooks. He wrote and composed songs for this group who would become The Impressions two years later.
Personal Life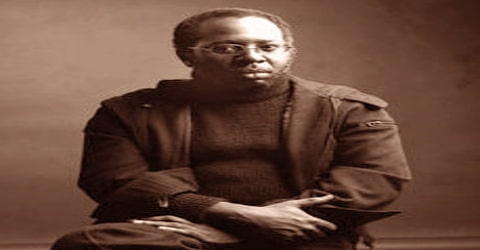 Curtis Mayfield was twice married and had ten children. His second wife's name was Altheida.
On August 13, 1990, a tragedy struck Mayfield. During a stage show at Wingate Field in Flatbush, Brooklyn, lighting equipment fell on him. As a result of this accident, he became paralyzed from the neck down. Even after being bedridden, he had the determination to compose and sing. He learned how to sing while lying on his back, allowing gravity to create pressure on his lungs. Mayfield also directed the recording of his last album, 'New World Order,' after he was bedridden.
Career and Works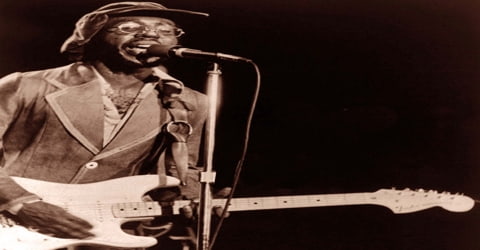 Mayfield's career began in 1956 when he joined the Roosters with Arthur and Richard Brooks and Jerry Butler. Two years later the Roosters, now including Sam Gooden, became the Impressions. The band had two hit singles with Butler, "For Your Precious Love" and "Come Back My Love", then Butler left. Mayfield temporarily went with him, co-writing and performing on Butler's next hit, "He Will Break Your Heart", before returning to the Impressions with the group signing for ABC Records and working with the label's Chicago-based producer/A&R manager, Johnny Pate.
After Jerry Butler left the band and started a solo career, Mayfield co-wrote songs with him, and also performed on his hit single, 'He Will Break Your Heart'. Mayfield was now the lead singer of the Impressions, and he composed several hits for the band including 'Gypsy Woman' and 'Amen'. With the group reduced to a trio, Mayfield, along with Gooden and Cash, devised a much-imitated vocal style, a pronounced three-part alternating lead, which allowed Mayfield's delicate high tenor to be balanced by Gooden's bass and Cash's low tenor. Derived from gospel music, this switch-off technique called for each vocalist to take a turn with the lead part while the others provided backing harmony. It was later adopted by groups such as Sly and the Family Stone and Earth, Wind and Fire.
Mayfield was heavily steeped in gospel music before he entered the pop arena, and gospel, as well as doo-wop, influences would figure prominently in most of his '60s work. Mayfield wasn't a staunch traditionalist, however. He and the Impressions may have often worked the call-and-response gospel style, but his songs (romantic and otherwise) were often veiled or unveiled messages of black pride, reflecting the increased confidence and self-determination of the African-American community. Musically he was an innovator as well, using arrangements that employed the punchy, blaring horns and Latin-influenced rhythms that came to be trademark flourishes of Chicago soul. As the staff producer for the OKeh label, Mayfield was also instrumental in lending his talents to the work of other Chi-town soul singers who went on to national success. With Mayfield singing lead and playing guitar, the Impressions had 14 Top 40 hits in the 1960s (five made the Top 20 in 1964 alone), and released some above-average albums during that period as well.
In 1964, with the hit song 'Keep on Pushing,' Mayfield became a hit for giving a racial and political touch to his music. The songs 'People Get Ready' and 'I'm So Proud' made him even more popular among the socially conscious population.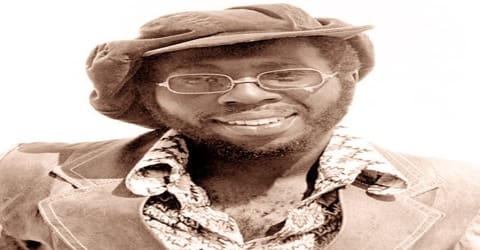 Mayfield formed his own label, Curtom Records in Chicago in 1968 and the Impressions joined him to continue their run of hits including "Fool For You," "This is My Country", "Choice Of Colors" and "Check Out Your Mind." Mayfield had written much of the soundtrack of the Civil Rights Movement in the early 1960s, but by the end of the decade, he was a pioneering voice in the black pride movement along with James Brown and Sly Stone. Mayfield's "We're a Winner" was their last major hit for ABC. A Number 1 soul hit which also reached the Billboard pop Top 20, it became an anthem of the black power and black pride movements when it was released in late 1967, much as his earlier "Keep on Pushing" (whose title is quoted in the lyrics of "We're a Winner" and also in "Move On Up") had been an anthem for Martin Luther King, Jr. and the Civil Rights Movement.
In 1968, Mayfield formed his own label, Curtom Records, and in 1970, he left the Impressions to start a solo career. In the same year, he released his first solo album, 'Curtis' which became a hit. He contributed to the soundtrack of the film 'Super Fly' in 1972. After the success of 'Curtis' and 'SuperFly', he was much in demand. While Gladys Knight & the Pips recorded his music for the soundtrack of the film 'Claudine' in 1974, Aretha Franklin recorded him for the soundtrack of the film 'Sparkle' in 1976.
In 1961 Mayfield became one of the first African Americans to found his own music publishing company. Six years later he established the highly successful Curtom Records, which became a leading producer of soundtrack albums for black-oriented films and for which Mayfield and such artists as Gene Chandler, Major Lance, and the Five Stairsteps recorded. Mayfield left the Impressions in 1970 to work as a soloist and subsequently became a major force in the development of funk, with such songs as "(Don't Worry) If There's a Hell Below We're All Going to Go, " "Beautiful Brother of Mine," and "We People Who Are Darker Than Blue." Although he achieved considerable recognition for such albums as Curtis (1970) and Curtis/Live! (1971), it was through the recording of soundtracks for motion pictures that Mayfield achieved his biggest success, particularly with Superfly (1972). Mayfield's last top ten rhythm-and-blues hit was "Only You Babe" in 1976. He struggled during the subsequent disco era and by the mid-1980s was no longer a factor on the rhythm-and-blues or pop charts.
Among Mayfield's greatest songwriting successes were three hits that he wrote for Jerry Butler on Vee-Jay ("He Will Break Your Heart", "Find Another Girl" and "I'm A-Tellin' You"). His harmony vocals are very prominent. He also had great success writing and arranging Jan Bradley's "Mama Didn't Lie". Starting in 1963, he was heavily involved in writing and arranging for OKeh Records (with Carl Davis producing), which included hits by Major Lance, Walter Jackson, Billy Butler, and the Artists. This arrangement ran through 1965.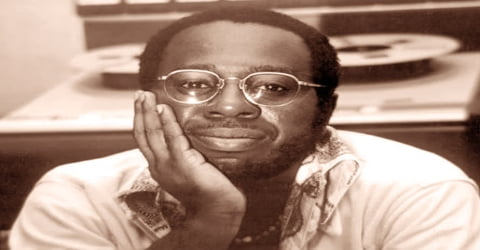 In 1977, the song 'Do Do Wap is Strong in Here' from the soundtrack of the film 'Short Eyes' became one of his most successful funk-disco singles. He also played the role of Pappy in the movie. Directed by Robert M. Young, the film was adapted from Miguel Piñero's play of the same title. Although his popularity was affected in the late 1970s with the rise of disco, he continued to record music and tour worldwide.
In 1980, Mayfield decided to move to Atlanta with his family, closing down his recording operation in Chicago and effectively ending the era of the Chicago soul sound. The label had gradually reduced in size in its final two years or so with releases on the main RSO imprint and Curtom credited as the production company. Mayfield continued to record occasionally, keeping the Curtom name alive for a few more years, and to tour worldwide. Mayfield's song "(Don't Worry) If There's a Hell Below, We're All Going to Go" has been included as an entrance song on every episode of the 2017 drama series The Deuce."The Deuce" tells of the germination of the sex-trade industry in the heart of New York's Times Square in the 1970s. In later years, Mayfield's music was included in the movies I'm Gonna Git You Sucka, Hollywood Shuffle, Friday (though not on the soundtrack album), Bend It Like Beckham, The Hangover Part II and Short Eyes, where he had a cameo role as a prisoner.
His failure to maintain the standards of Super Fly qualifies as one of the great disappointments in the history of black popular music. Perhaps he'd simply reached his peak after a long climb, but the rest of his '70s work didn't match the musical brilliance and lyrical subtleties of Super Fly, although he had a few large R&B hits in a much more conventional vein, such as "Kung Fu," "So in Love," and "Only You Babe."
On August 13, 1990, Mayfield became paralyzed from the neck down, after stage lighting equipment fell on him at an outdoor concert at Wingate Field in Flatbush, Brooklyn, New York. Afterward, though he was unable to play guitar, he continued to compose and sing. He also directed the recording of his last album, New World Order. Mayfield's vocals were recorded, usually line-by-line, while he was lying on his back. In the mid-'90s, a couple of tribute albums consisting of Mayfield covers appeared, with contributions by such superstars as Eric Clapton, Bruce Springsteen, and Gladys Knight. Though no substitute for the man himself, these tributes served as an indication of the enormous regard in which Mayfield was still held by his peers. In 1996, he released his last album, 'New World Order'.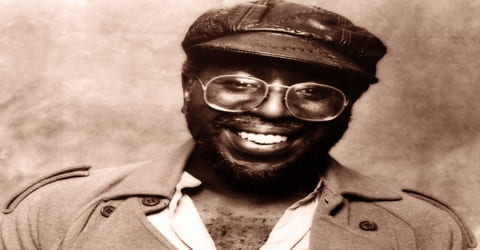 Mayfield's last appearance on record was with the group Bran Van 3000 on the song "Astounded" for their 2000 album Discosis, recorded just before his death and released in 2001. However, his health had steadily declined following his paralysis, so the vocals weren't new. Rather, they were lifted from archive recordings, including "Move On Up."
Curtis Mayfield's biography, 'People Never Give Up', written by author Peter Burns, was released in 2003. It revealed that 140 of his songs like 'The Great Escape', 'In The News', 'Turn up the Radio', and 'What's The Situation' was lying with Curtom Records, unreleased.
Awards and Honor
In 1991, Curtis Mayfield, along with other Impressions members, was inducted into the Rock and Roll Hall of Fame.
Mayfield received the Grammy Legend Award in 1994 and the Grammy Lifetime Achievement Award in 1995. He was inducted into the Grammy Hall of Fame in 1998. A few years later, he was inducted into the Rock and Roll Hall of Fame as a solo artist in 1999.
Mayfield was ranked 34th on Rolling Stone′s list of the 100 Greatest Guitarists of All Time and 40th on their list of the 100 Greatest Singers of All Time.
In 2003, he was inducted into the Vocal Group Hall of Fame as a member of the Impressions.
Death and Legacy
Curtis Mayfield suffered from type 2 diabetes, and in February 1998, his right leg had to be amputated. Mayfield died on December 26, 1999, due to complications from the disease, at the North Fulton Regional Hospital in Roswell, Georgia.
The single 'Keep on Pushing', written by Curtis Mayfield, was the title song from the Impressions' hit album of the same name. The song became so popular that it was sung during the Civil Rights Movement demonstrations in America in the 1960s. It was a Top 40 single and a Top 10 Pop hit. His solo album, 'Curtis', which reached the Top 20 in the US Billboard Pop Albums Chart, was critically praised. Released by Curtom Records, it reached the No.1 spot on the Billboard Black Albums Chart.
Mayfield was also a descriptive social commentator. As the influx of drugs ravaged through black America in the late 1960s and 1970s, his bittersweet descriptions of the ghetto would serve as warnings to the impressionable. "Freddie's Dead" is a graphic tale of street life, while "Pusherman" revealed the role of drug dealers in the urban ghettos.
His 'SuperFly' (soundtrack) was commercially successful and critically acclaimed. It peaked at the No. 1 position on the Pop Albums Chart and remained there for four weeks. His hard-hitting lyrics beautifully explained the status of the black people in the United States, and the album was considered a classic of the 1970s' soul music.
Information Source: