Gerard Piqué – Football Player
Full name: Gerard Piqué Bernabéu
Date of birth: 2 February 1987 (age 29)
Place of birth: Barcelona, Spain
Height: 1.94 m (6 ft 4 in)
Playing position: Centre-back
Spouse/Partnet: Shakira
Children: Milan and Sasha
Early Life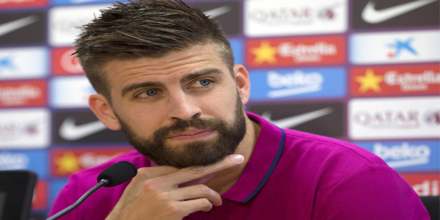 Gerard Piqué Bernabéu was born on 2 February 1987, in Barcelona, Spain. He is a Spanish professional footballer who was a part of the teams that won the 2010 FIFA World Cup and UEFA Euro 2012. He plays as a centre-back for FC Barcelona and the Spain national team and is one of the four players to have won the UEFA Champions League two years in a row with different teams, the others being Marcel Desailly, Paulo Sousa and Samuel Eto'o. He was interested in football from a young age and began his youth career in 1997 when he entered the FC Barcelona academy as a ten year old. Energetic, focused and talented, he soon matured into a young player who displayed great potential to be a future football star. With time he passed through the various youth levels and was especially skilled at adapting to different positions on the field. He also gained a reputation for scoring goals despite his defensive position, a trait that would help a lot in his future professional career. He made his debut for Manchester United in 2004 as a replacement for John O'Shea. A few years later Gerard got an offer from FC Barcelona and it became a turning point in his career. He has also represented Spain, making his debut in 2009.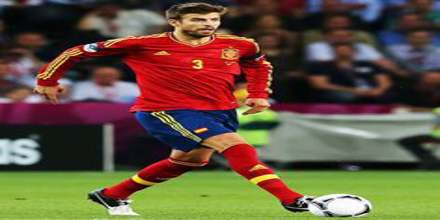 He is one of four players to have won the UEFA Champions League two years in a row with different teams, the others being Marcel Desailly, Paulo Sousa and Samuel Eto'o.
He played an integral role in the Spain team that won the 2010 FIFA World Cup and UEFA Euro 2012.
Childhood and Personal Life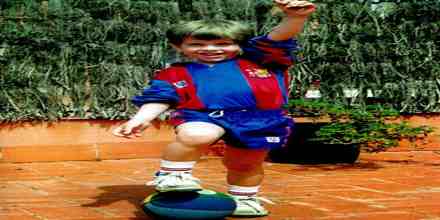 Gerard Piqué Bernabeu was born on 2 February 1987, in Barcelona, Spain, to Joan Piqué and Montserrat Bernabeu. His father is a business man while his mother is the director of a prestigious spinal injuries hospital in Barcelona. Piqué was raised in a Catalan family. He has a younger brother, Marc. His grandfather, Amador Bernabeu, is a former vice-president of Barcelona FC. Born in Barcelona, Catalonia, Piqué started his career in FC Barcelona's youth teams as a defensive midfielder, but before he signed his first professional contract with the club, he decided to join Manchester United. He was among the main defenders of his team and practiced in the academy for several years, passing through the various youth levels and age categories (Alevín A, Infantil B and A, Cadete B and A and Juvenil B and A). A talented and hard working youngster, he won numerous titles along the way.
During his time at the academy, he blossomed into a skilled player who displayed a great ability to adapt to different positions on the field. He also became popular for scoring goals despite his defensive position. He left FC Barcelona at the end of the 2003–04 season.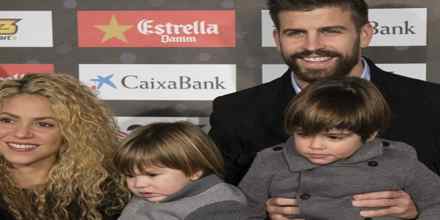 He is in a relationship with Colombian singer Shakira who he first met when he appeared in the music video for her single "Waka Waka (This Time for Africa)", the official song of the 2010 FIFA World Cup. The couple have two children, Milan and Sasha.
Playing Career
Gerard Pique made his debut for Manchester United in October 2004 as a replacement for John O'Shea as a centre-back in a Carling Cup match against Crewe Alexandra which his team won.
He made his full debut on 29 March 2006 against West Ham United, in a Premier League match at Old Trafford, playing at right back, as Gary Neville was unavailable through injury.
Manchester United loaned him to La Liga side Real Zaragoza for the 2006–07 season. He got the chance to play 22 matches alongside Argentine Gabriel Milito, either as a stopper or a holding midfielder. However, he also spent much of his time on the bench.
Gerard Pique returned to Manchester United in 2007–08 and had a memorable season in the Champions League. He scored the first of Manchester United's four goals in the 4–0 home win against Dynamo Kyiv on 7 November 2007 and scored his second goal in an away match against Roma on 12 December 2007.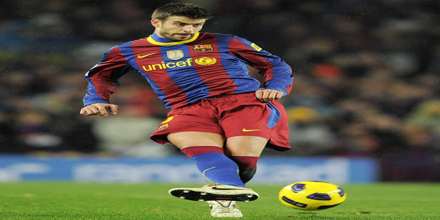 On 27 May 2008, Piqué signed a four-year contract with Barcelona, with a €5 million buy-out clause. Barcelona paid a £5 million fee for the player. He expressed his joy at re-signing with his boyhood club, although he admitted he had enjoyed his spell at Manchester United:
"I am very happy to be back, I didn't think I would be here again but this is very good for me. Manchester United is a great club and I enjoyed winning things. To play with world class players has helped me and now I want to continue this at Barça."
His first domestic goal for the club followed two months later, on 29 January 2009, in a Copa del Rey match against local rivals Espanyol.
On 13 May 2009, he picked up the first trophy of his Barcelona career as he helped his club to a 4–1 victory over Athletic Bilbao in the Copa del Rey Final. Three days later, Barcelona clinched the league title after Real Madrid lost 3–2 to Villarreal, with two games left in the season.
He was a part of the Barcelona team which beat Argentine club Estudiantes 2–1 in the 2009 FIFA Club World Cup Final. He played a key role in the match as he assisted Pedro Rodríguez's 89th minute equalizing goal which took the match to extra-time.
He played in 39 official matches in the 2013–14 season as a part of the Barcelona team and scored four goals, two in the league and two more in the UCL. However he was plagued by injuries that forced him to miss out on the crucial Copa del Rey Final against Real Madrid.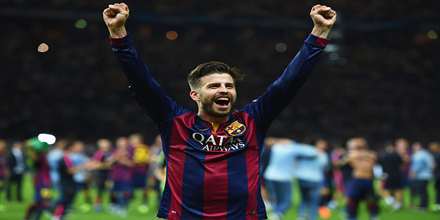 On 20 May 2014, Piqué signed a contract extension with Barcelona, keeping him at the club until 2019. In 2014–15, he played 43 games for Barcelona.
On 6 June 2015, Piqué started for Barça in the 2015 UEFA Champions League Final, as the club won its fifth European Cup by beating Juventus at Berlin's Olympiastadion. This made Barcelona the first club in history to win the treble of domestic league, domestic cup and European Cup twice. Piqué, Lionel Messi, Andrés Iniesta, Xavi, Sergio Busquets, Dani Alves and Pedro are the only players to have been a part of both treble-winning teams.
Piqué was a member of the Spain under-19 side that won the 2006 U-19 European Championship in Poland.
Subsequently, he played in the 2007 FIFA U-20 World Cup, starting all six of Spain's matches and scoring a goal in the team's come-from-behind 4–2 victory over Brazil in the round of 16.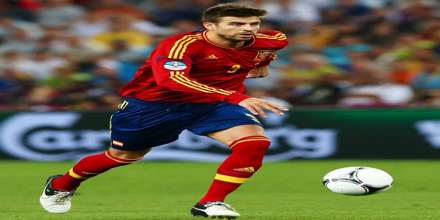 He was called to play for the Spain national football team in 2009. After making an appearance in a friendly match against England, he played as a replacement for injured team-mate Carles Puyol in the 2010 World Cup qualifier against Turkey at the Santiago Bernabéu Stadium in Madrid, and scored his team's only goal.
He played as Spain's first-choice centre-back playing alongside Puyol at the 2010 World Cup finals in South Africa. His partnership with Puyol saw Spain concede only twice in seven World Cup matches. Spain went on to emerge victorious in the tournament after defeating the Netherlands 1–0 in the final.
Gerard Pique was a part of the Spanish national team that participated in the UEFA Euro 2012 campaign. He partnered Sergio Ramos in the centre of defence and successfully converted the team's third penalty in a semi-final shoot-out win over Portugal.
At the 2013 FIFA Confederations Cup, Piqué was the third of Spain's seven successful takers in a 7–6 shootout win over Italy at the semi-final stage.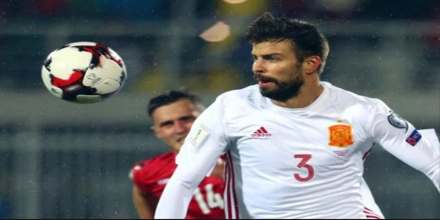 At the UEFA Euro 2016 opening group game for Spain, Piqué scored his fifth goal for his country, a late header in a 1–0 victory against the Czech Republic.
He is a modern defender, who combines strength with good technique and passing. Due to his height and physical attributes, he is good in the air. Although he is primarily deployed as a centre back, he is a tactically versatile player who is capable of playing as a defensive midfielder; he has also been deployed as a sweeper on occasion, showing similarities to German legend, Franz Beckenbauer, thus earning the sobriquet "Piquénbauer" from fans and media alike. He has also occasionally been known to utilise his height as an additional attacking threat by advancing into more offensive positions.
Honours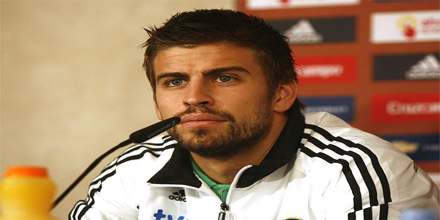 Club
Premier League: 2007–08
FA Community Shield: 2007
UEFA Champions League: 2007–08
Barcelona
La Liga: 2008–09, 2009–10, 2010–11, 2012–13, 2014–15, 2015–16
Copa del Rey: 2008–09, 2011–12, 2014–15, 2015–16
Supercopa de España: 2009, 2010, 2011, 2013, 2016
UEFA Champions League: 2008–09, 2010–11, 2014–15
UEFA Super Cup: 2009, 2011, 2015
FIFA Club World Cup: 2009, 2011, 2015
International
Spain
FIFA World Cup: 2010
UEFA European Championship: 2012
UEFA U-19 European Championship: 2006
Individual
La Liga Breakthrough Player of the Year: 2008-09
La Liga Best Defender: 2009-10
La Liga Team of the Season: 2014–15, 2015–16
UEFA Champions League Team of the Season: 2014–15
UEFA Euro Team of the Tournament: 2012
UEFA Team of the Year: 2010, 2011, 2012, 2015, 2016
FIFA FIFPro World XI: 2010, 2011, 2012, 2016
ESM Team of the Year: 2010-11, 2013-14, 2014-15
Decorations
Gold Medal of the Royal Order of Sporting Merit: 2011